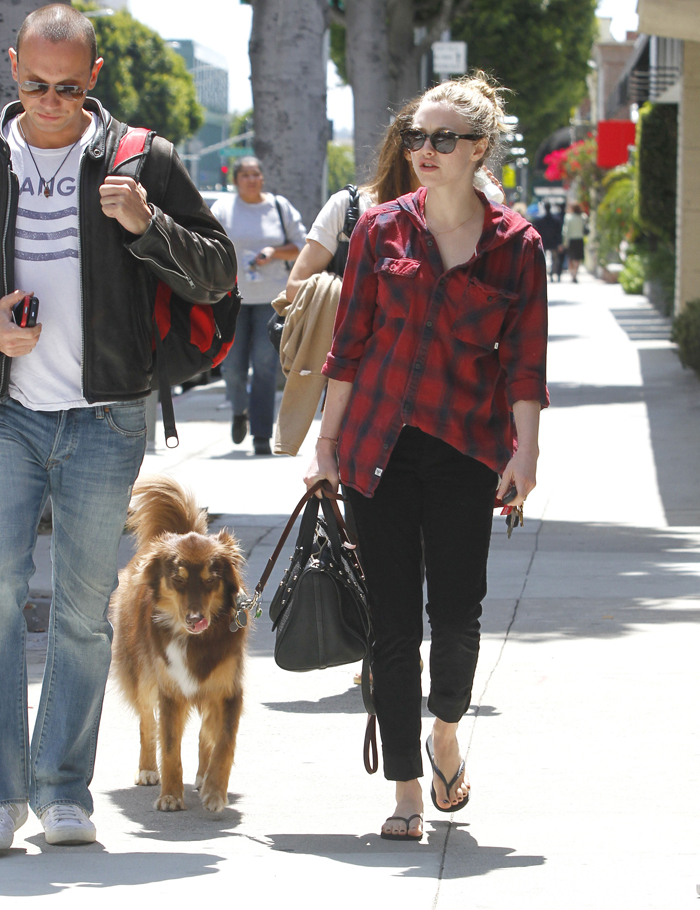 Here's a photo of Amanda Seyfried with her nearly everpresent Australian shepherd, Finn, on 4/12. She is alone in this photo and without her latest male companion, Josh Hartnett, who has been Amanda's boyfriend since January as we reported after they were spotted on a double date at the Chateau Marmont with (oddly enough) Michael C. Hall and Jennifer Carpenter. At the time, Josh was said to be crazy about Amanda and seemed perfect for her for two reasons: (1) She has a weakness for douchey types (i.e., Ryan Phillipe and Dominic Cooper), and (2) They're both dog people. Sure enough, Josh and Amanda did their very own coupley, dog-centered photo op (someone's rep even dictated a People story) on 3/20 when they took Finn and Josh's mixed-breed dog, Iggy, to the beach in Malibu. Look at how happy both puppies are in these photos!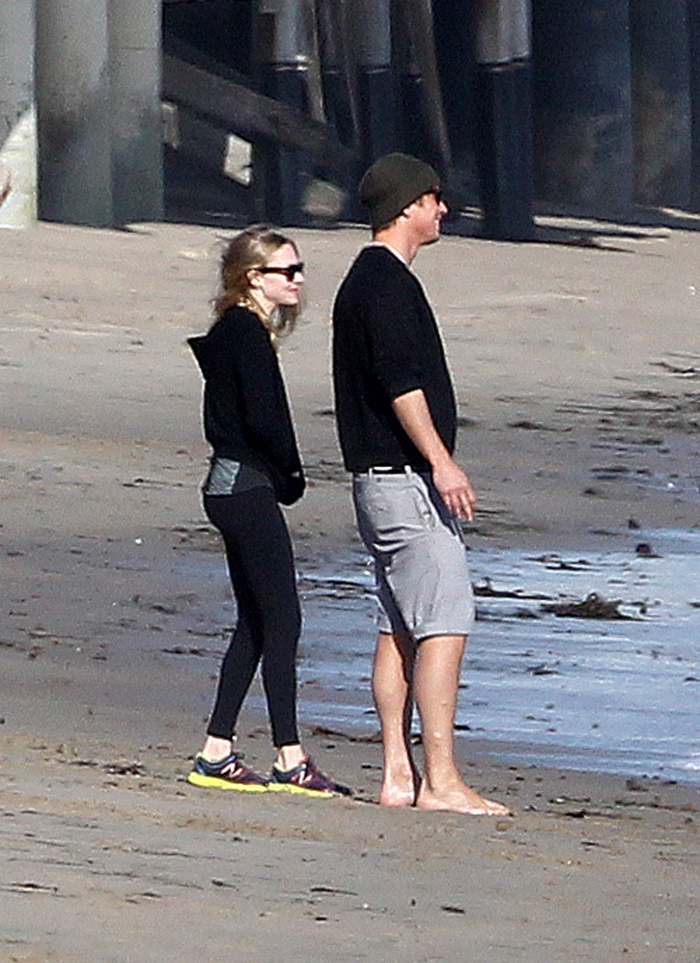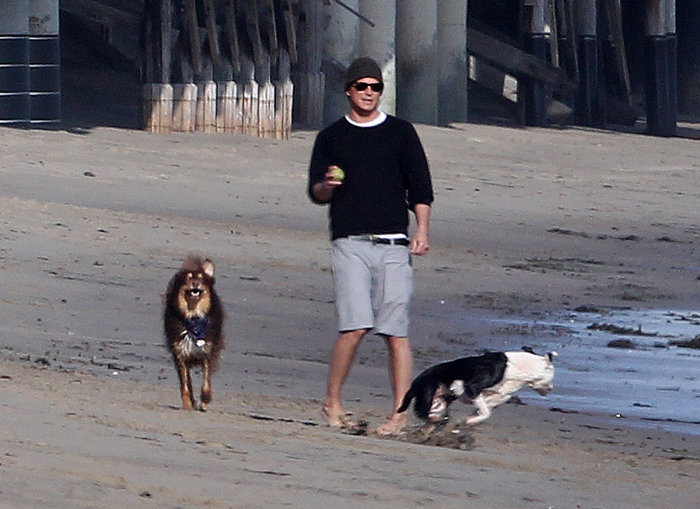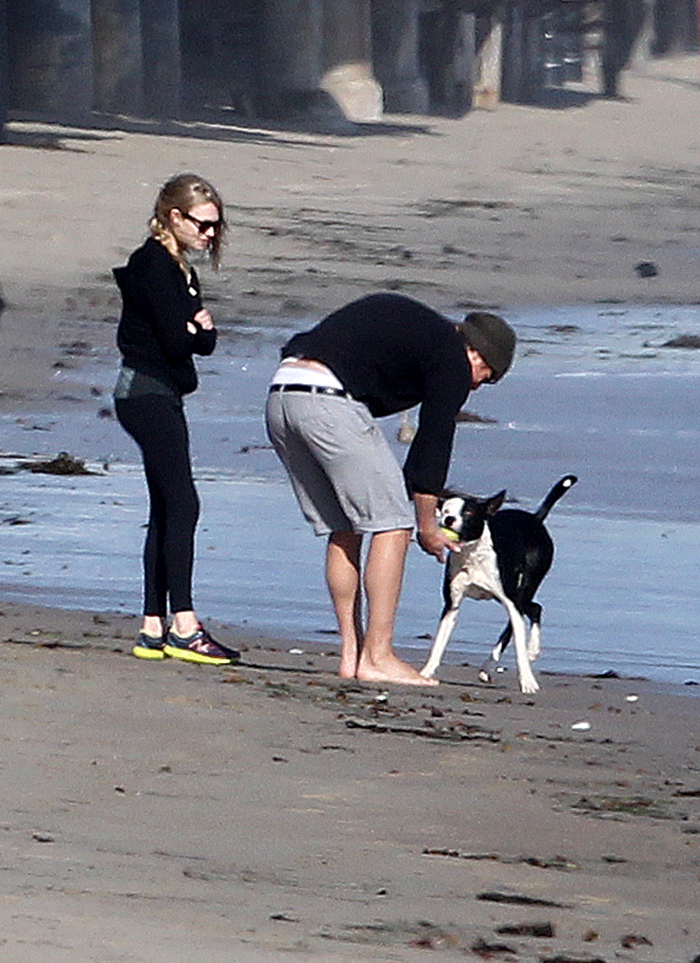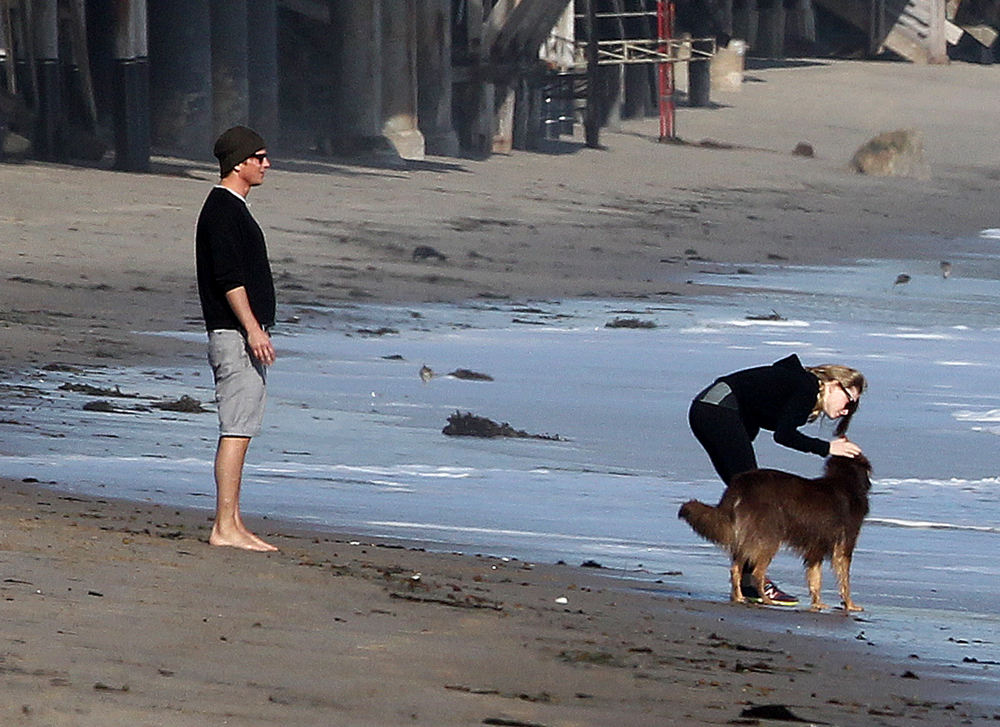 Then on 3/23, Josh and Amanda were snapped visiting a frame store (probably so they could frame pictures of their dogs):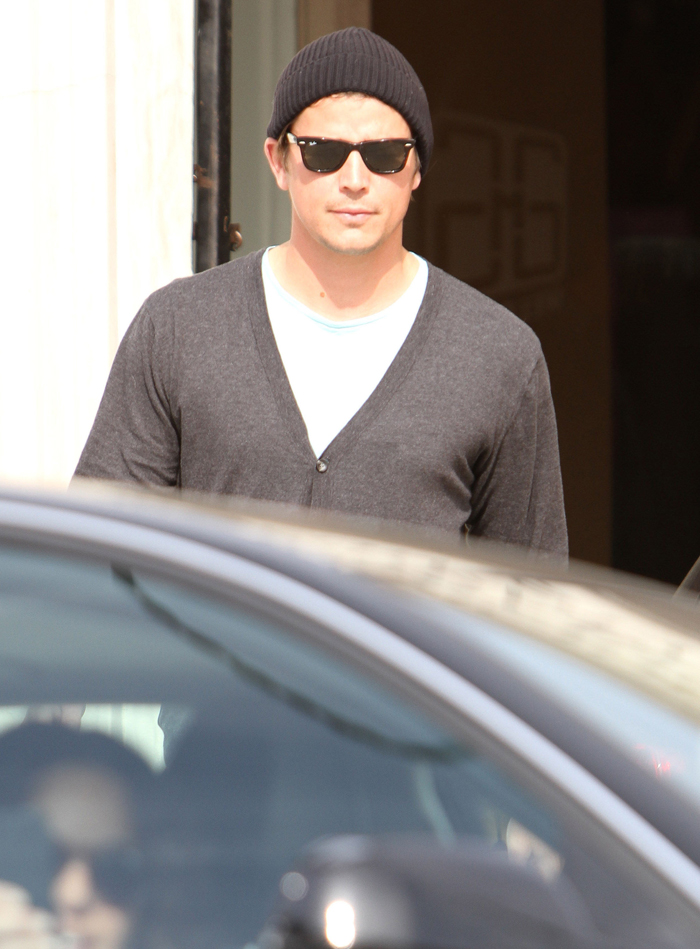 Now just a few weeks later, the Mail is reporting that Josh and Amanda are totally over, and Amanda did the dumping because she's supposedly still all hung up on Dominic Cooper. Really?
Amanda Seyfried is fast gaining a reputation as a maneater.

The U.S. star has dumped Hollywood heart-throb Josh Hartnett, 33, just four months into their affair.

Friends suggest she still holds a flame for her Mamma Mia! co-star and former boyfriend Dominic Cooper, 33. Hartnett is added to a growing list of former beaus that includes actors Ryan Phillippe, 37, and Alexander Skarsgård, 35.

Amanda, 26, told pals she called it a day as she is too busy filming Les Miserables in England to see New York-based Josh.

"Amanda's been flying home to Los Angeles when she's not in the studio," says a friend. "She has been trying to see Josh but it hasn't worked. She decided to end things."

Pearl Harbor star Hartnett was said to be smitten with her.

They met at the start of the year and just weeks ago were seen shopping in LA and walking her dog, Finn, on the beach.

Friends say Amanda still has feelings for Cooper, whom she fell in love with on the set of Mamma Mia! in 2008.

Last summer, the pair had a rapprochement. But Cooper is currently dating actress Ruth Negga, 29, from BBC drama Criminal Justice.
[From Daily Mail]
I can sort of buy that Amanda is still into Dominic because, again, the douche is very strong in that man (remember, he slept with Lindsay Lohan). They have also been seeing each other again as recently as last June. So maybe Josh just isn't douchey enough for Amanda, or maybe it's really just a matter of not seeing each other enough due to work schedules. As to the Mail's characterization of Amanda as a "maneater," I'm shaking my head because it's hard to think of someone who's so admits she has panic attacks as a deliberate heartbreaker. Now that this short-lived romance is over, Josh and Amanda shall walk their respective dogs alone. How sad.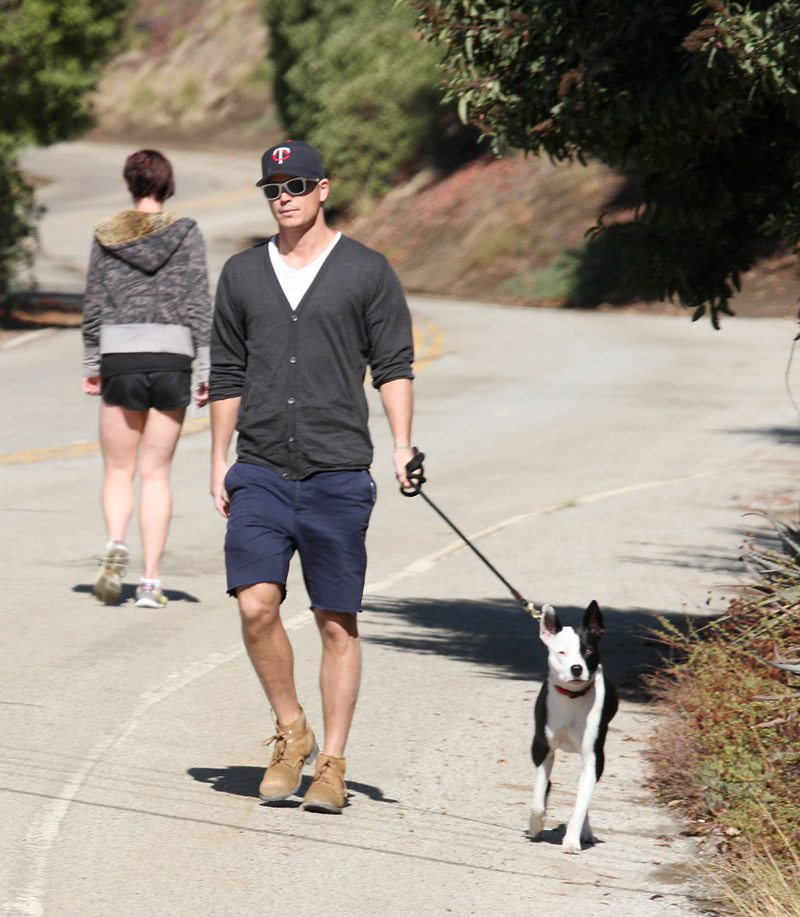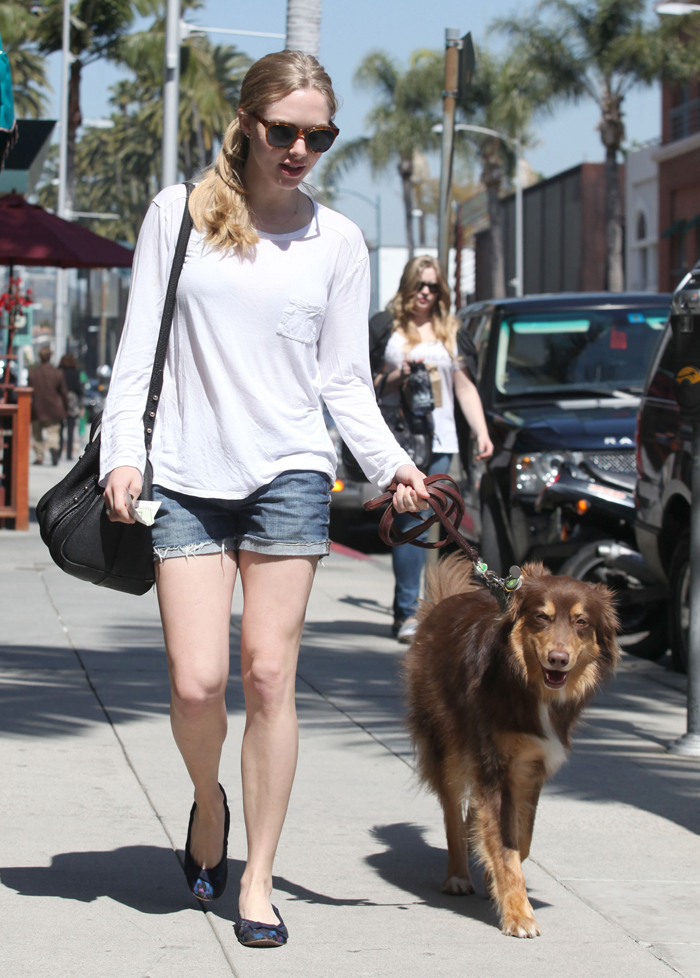 Photos courtesy of Fame/Flynet and WENN