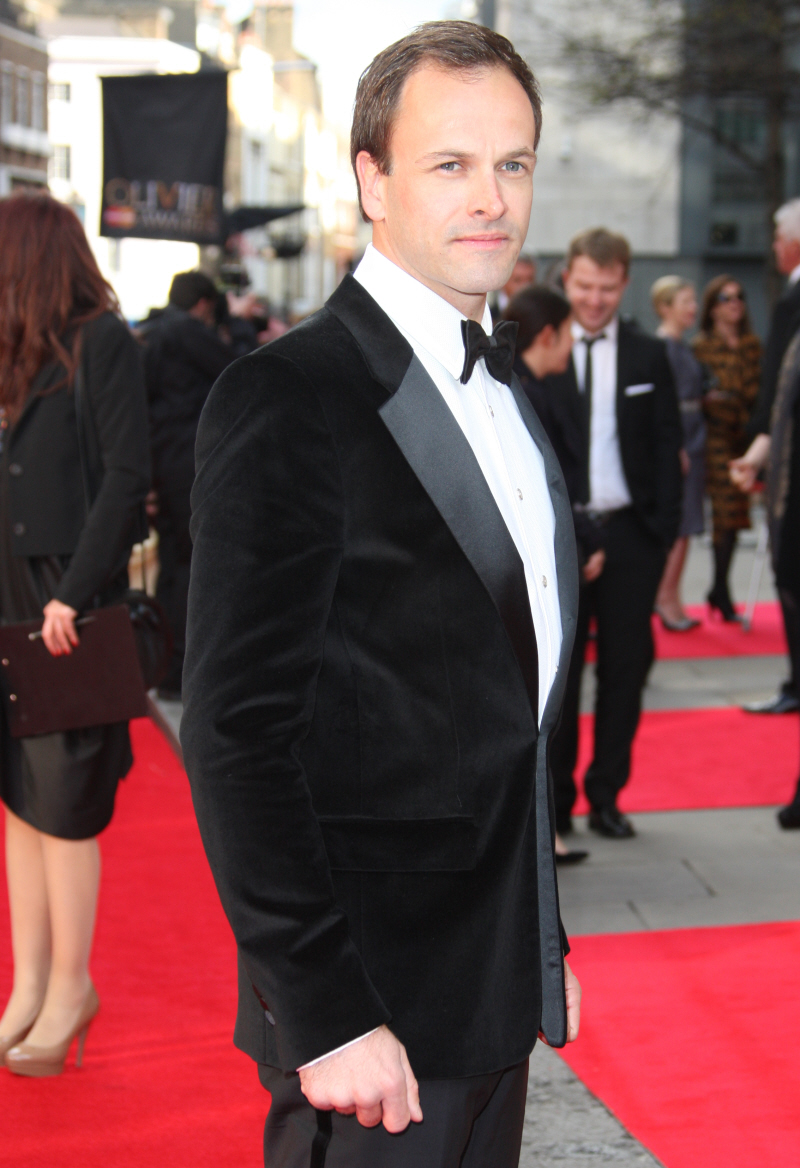 These are some photos from last night's Olivier Awards in London – they're like the UK version of the Tony Awards, for British theatre productions and such, although the whole affair seems much more low-key and sedate as opposed to the Tony Awards. I'm leading with Jonny Lee Miller, one of my favorites, because he won Best Actor last night for Danny Boyle's production of Frankenstein. Jonny and Benedict Cumberbatch shared the roles of Dr. Frankenstein and his monster, trading the roles night after night – much like Philip Seymour Hoffman and John C. Reilly did a decade ago with True West on Broadway. So, Jonny and Benedict shared the award, but the Cumberbatch was not there to dazzle us with his bizarre beauty. But Jesus Christ, this is the best Jonny has looked in YEARS. He had his head shaved for a while, and it was doing him no favors, but this look… God, he's sexy. Do you think he got hair plugs? I think he might have gotten plugs. Here's Jonny accepting his Olivier (how much do you love David Suchet?):
Very sweet. I don't like it when actors take out their list of people to thank, but I like that Jonny wanted to thank all of the makeup and lighting people and everyone involved. He seems like a nice guy. And isn't it interesting, just as an aside, that in the wake of Brad Pitt and Angelina Jolie's engagement, no one is asking if Angelina's exes are okay with the news? Probably because Angelina still seems to have a good relationship with both Jonny and Billy Bob Thornton? And presumably BBT and JLM have moved on and they wish her well?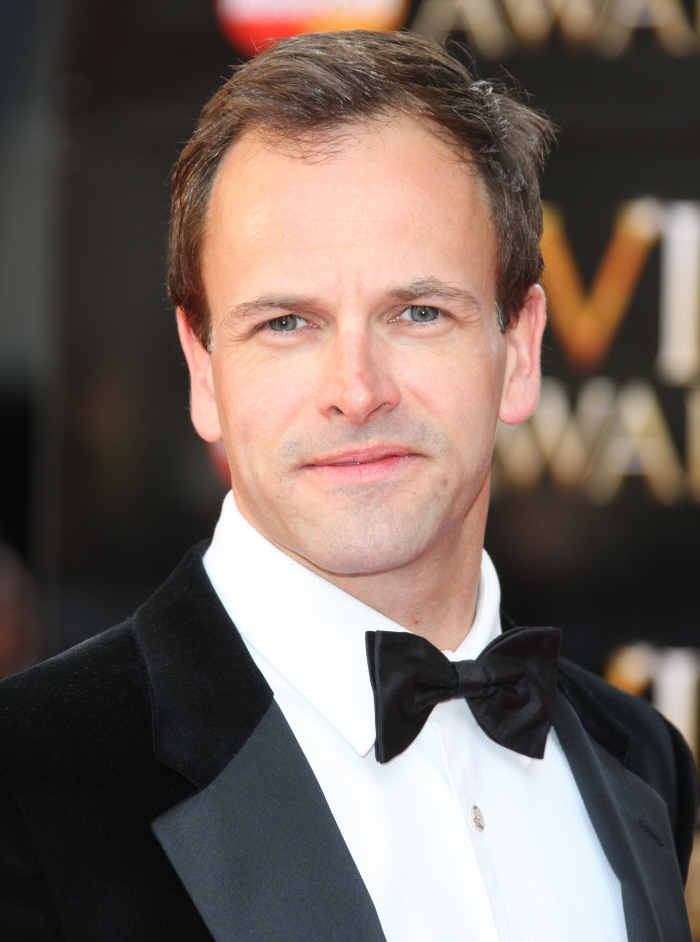 Additional photos – James McAvoy and his wife, both looking lovely. Ruth Wilson in that black party dress – she's allegedly Jude Law's newest girlfriend, you know. And Hayley Atwell, who is a beautiful girl with a bangin' body, but that nude dress is doing her no favors.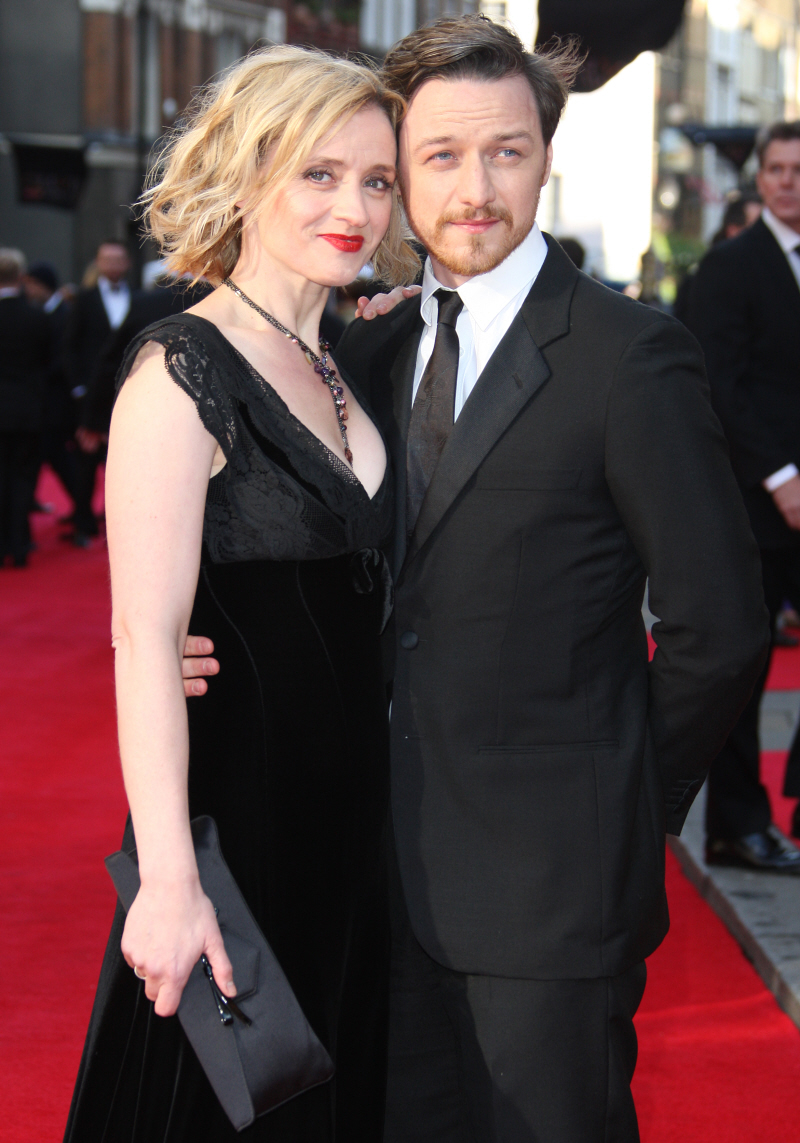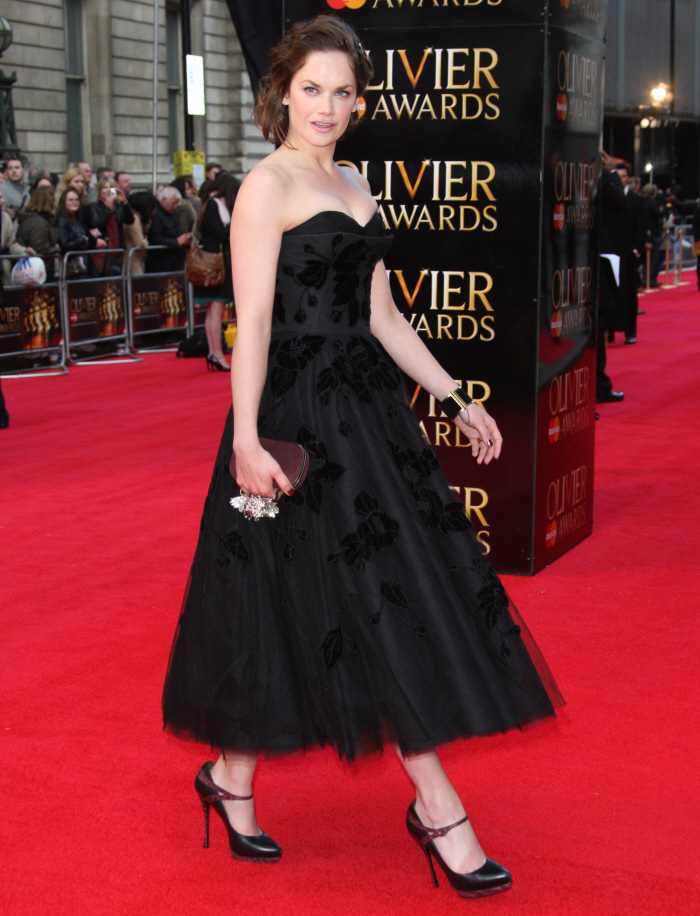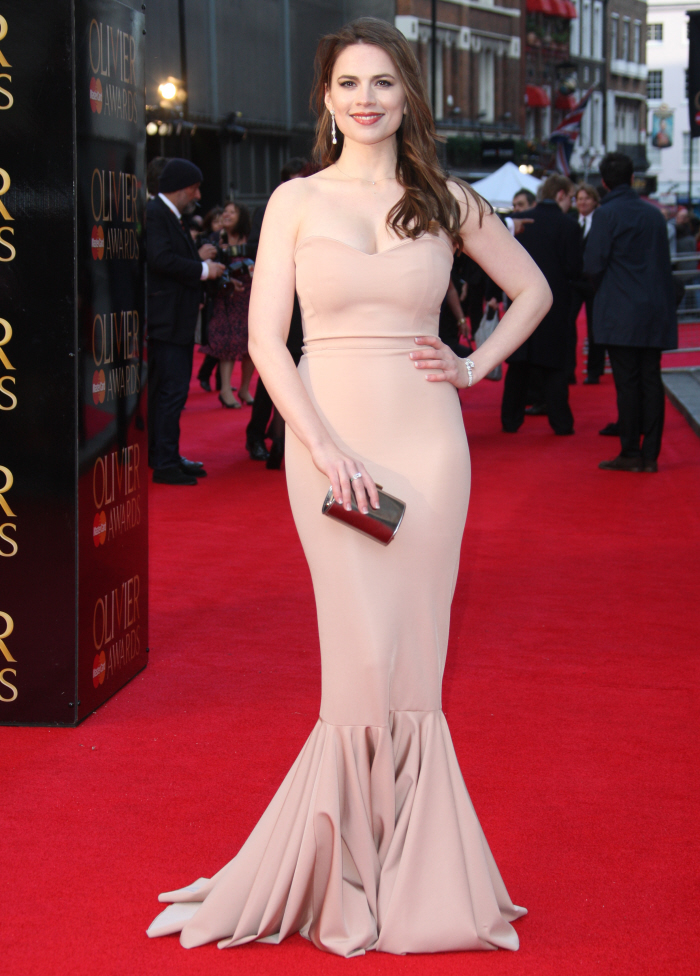 Photos courtesy of WENN.