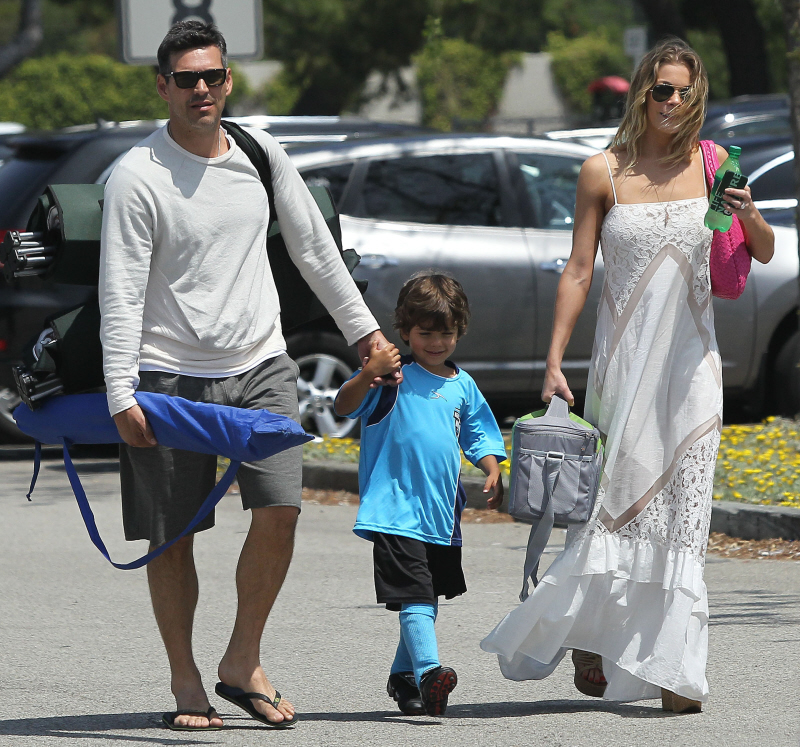 I know, I know. Two LeAnn Rimes posts in one day. In my defense, these photos came in after I wrote up the story about LeAnn's tacky-looking anniversary ring. And in my defense, the story behind these photos is hilarious.
This is how Fame/Flynet had these pics tagged: "Singer LeAnn Rimes and husband Eddie Cibrian seen taking his son Jake to a soccer game only to realize they showed up at the wrong time, so the happy family immediately left in Los Angeles, California on April 22, 2012." Think about that. LeAnn and Eddie get the times wrong – that's easy enough. I regularly get times wrong. It happens. But how were the paparazzi there, at the soccer game, at the wrong time to photograph LeAnn and Eddie? Not only does this prove that LeAnn regularly calls the paps, but that she also gives them the wrong time and they still show up to photograph her. Not to mention this: she calls the paps when she knows she's going to be playing the "doting step-mother" at one of the boys' soccer games. She actively engages with getting her stepsons photographed by the paparazzi.
And all of this on her wedding anniversary. That's why she's wearing white, by the way. She wanted to look bridal for her paparazzi photo shoot.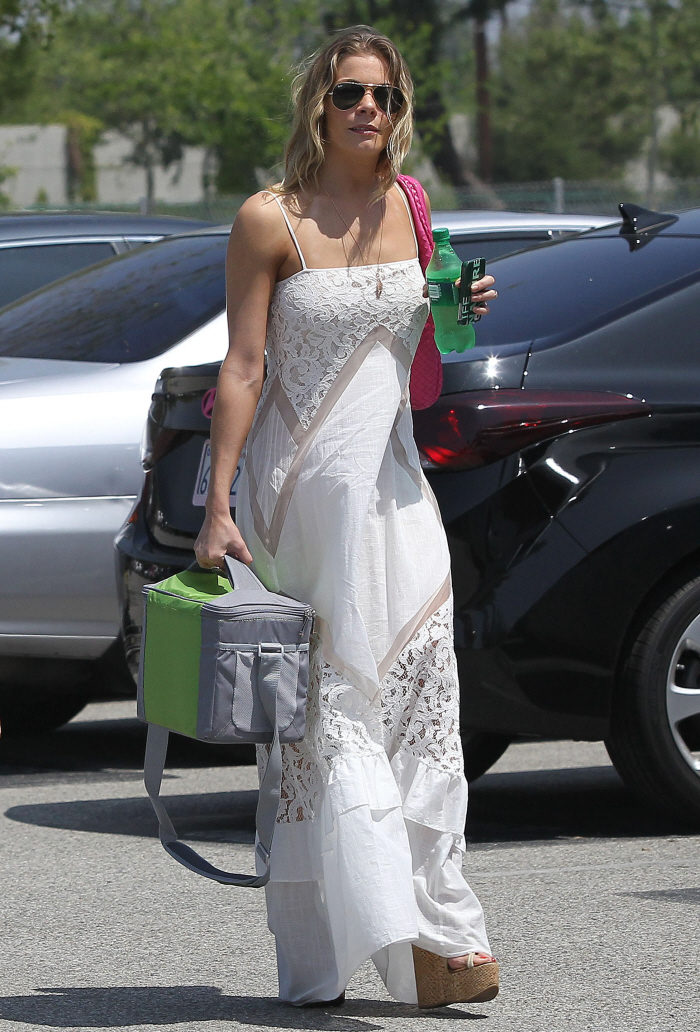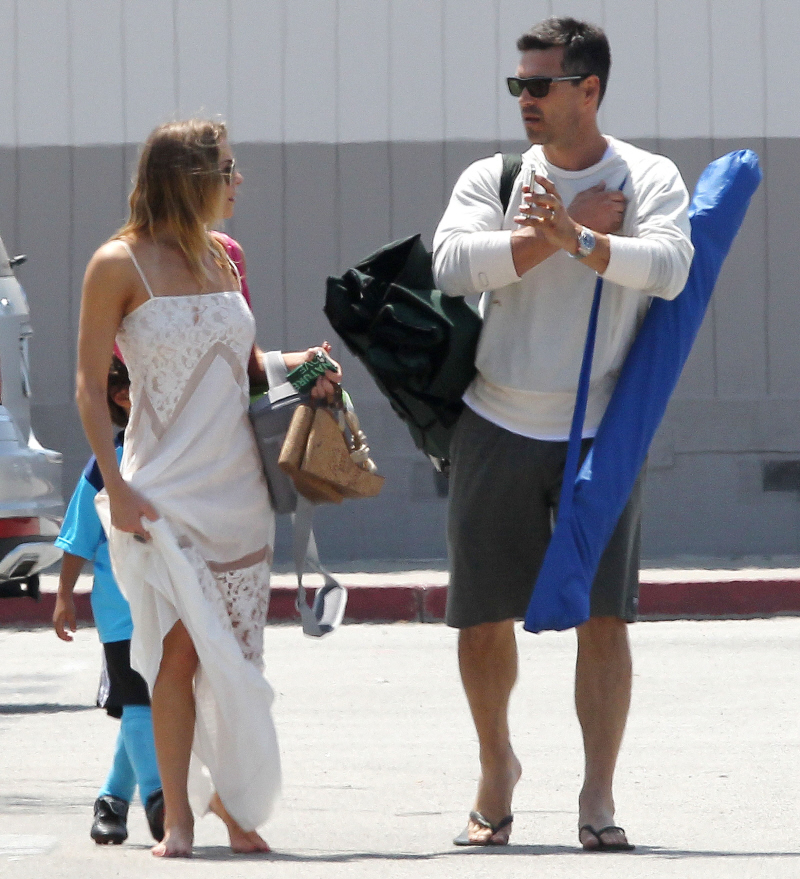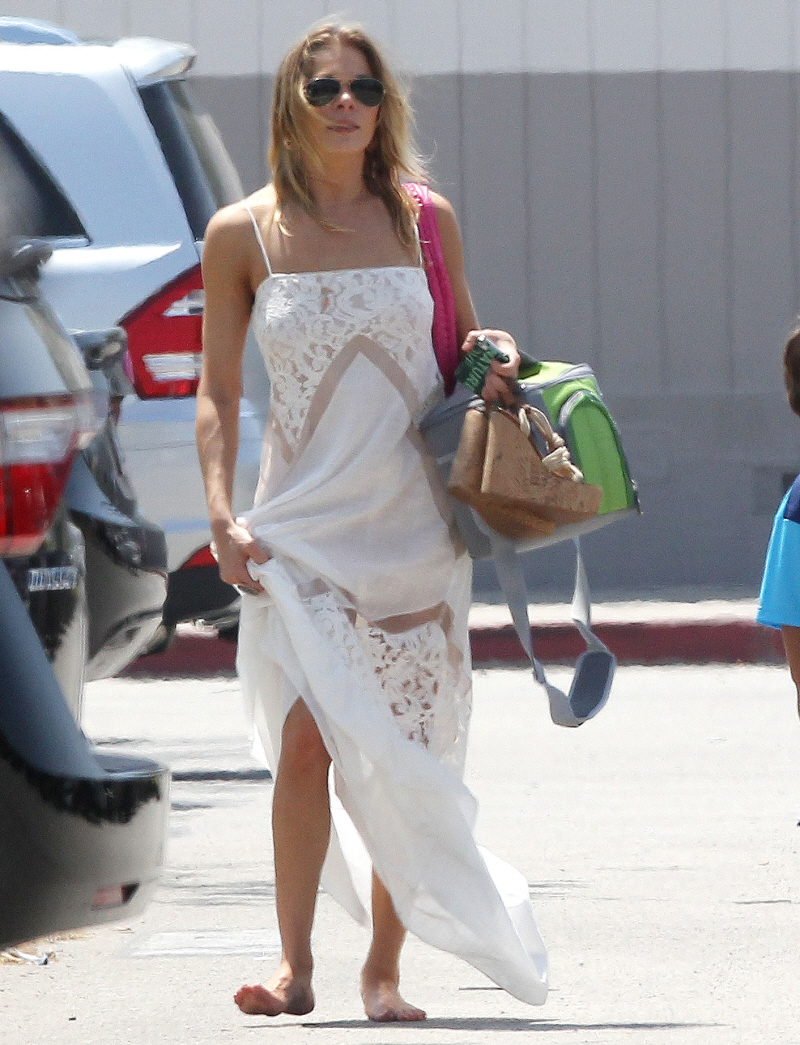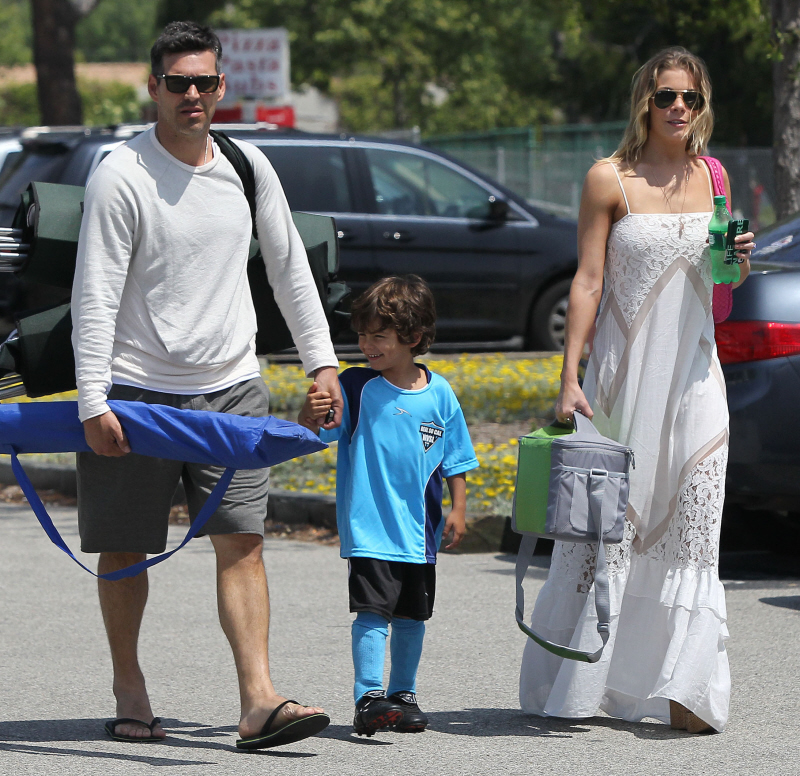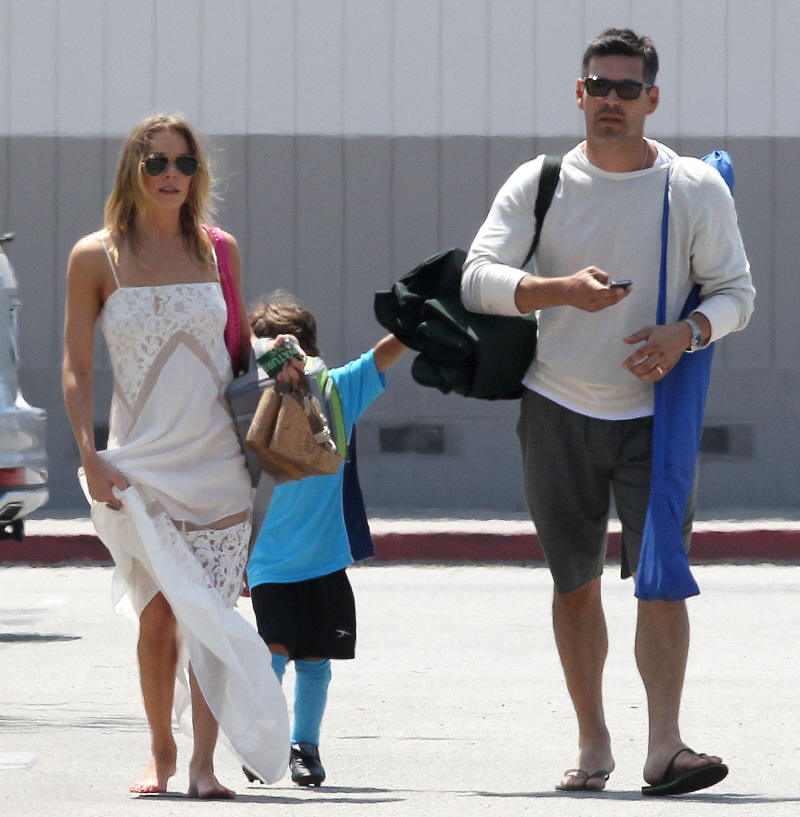 Photos courtesy of Fame/Flynet.