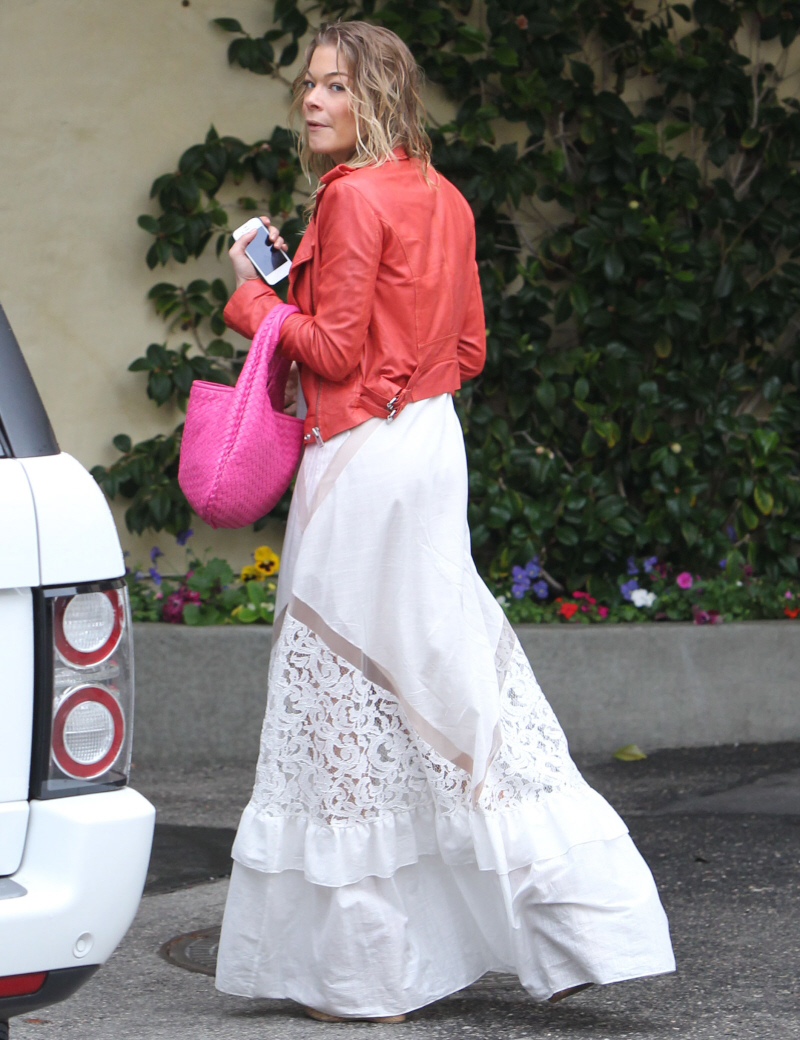 These are some photos of LeAnn Rimes at the Malibu Beach Inn Hotel yesterday. As we discussed, LeAnn Rimes and Eddie Cibrian celebrated their one-year anniversary yesterday, and of course, LeAnn spent the whole weekend on Twitter to celebrate. She was tweeting photos of her "presents" and such, which I'll get to in a moment. First, this tweet made me LMAO: "Sitting w/ Eddie reading Kahlil Gibran. Amazing quote…. 'Is there a greater fault than being conscious of the other person's faults?'" OMG. That just happened. LeAnn and Eddie spent their anniversary sitting around, while Eddie read Khalil Gibran and LeAnn thought about how everyone judged her, and she decided to tweet about it to sound smart and she misspelled the famous writer's name. Amazing. This is a photo she tweeted, which makes me think that LeAnn was giving Eddie a beej as he was reading. Ah, first anniversaries!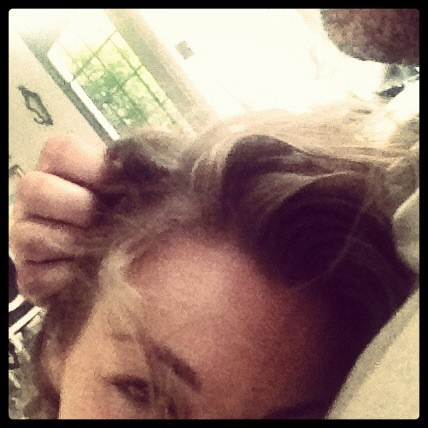 Anyway, LeAnn got presents! Nevermind that she had to give Eddie her credit card and explain to him exactly what kind of jewelry she wanted. She tweeted, "Angels gave me a gift…so pretty! What a great day already!" She probably means that her step-sons gave her this necklace… which I actually kind of like (I would like it more in white gold).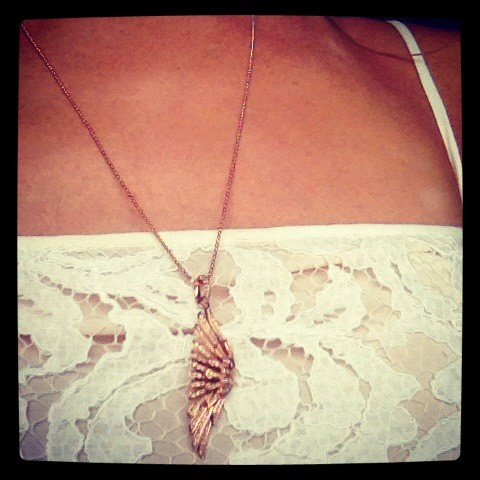 And before that, she tweeted this photo of the ring Eddie gave her. She wrote, "I have a very thoughtful husband with GREAT taste!!!!" Seriously? It's a pretty tacky-looking cocktail ring.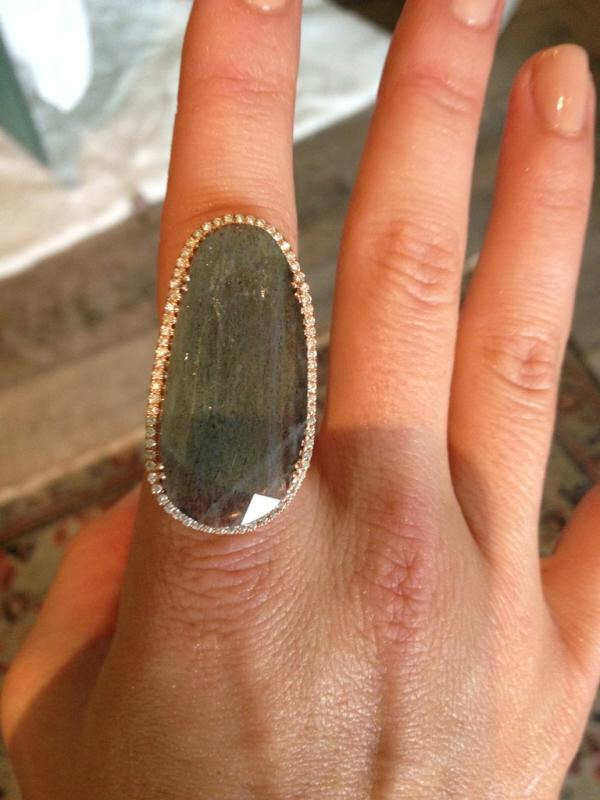 What kind of stone is that? I'm trying to figure it out. I think it's semi-precious. Like, a quartz or jade or maybe green tourmaline. Here's a site with a list of green semi-precious stones: what does it look like to you?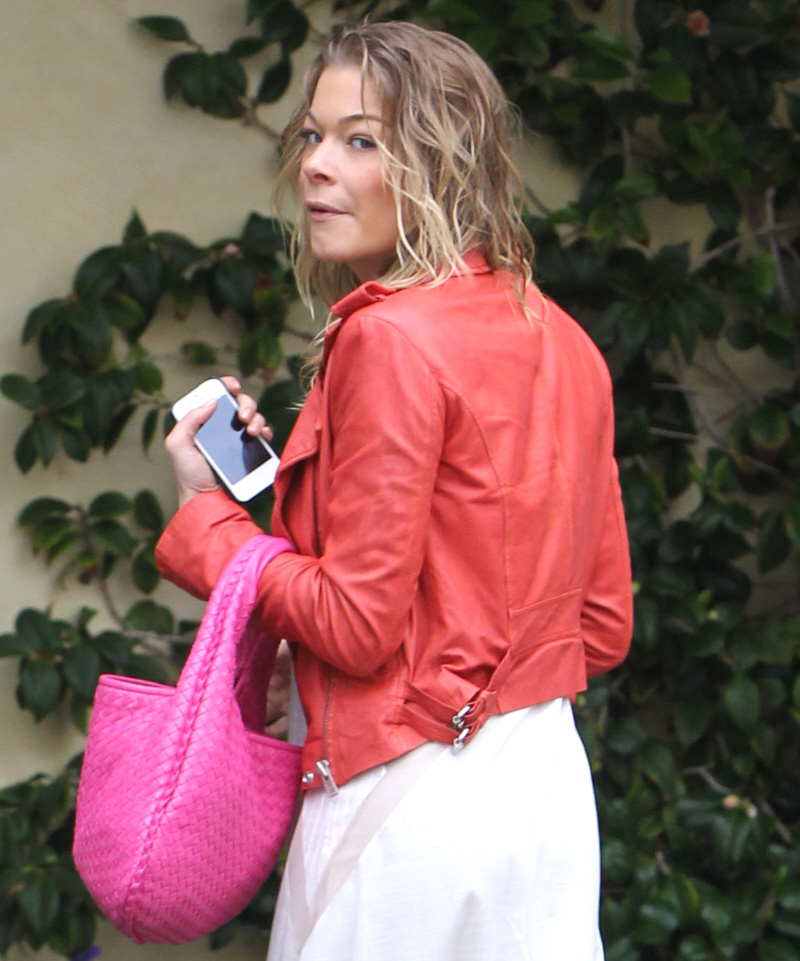 Photos courtesy of LeAnn's Twitter and Fame/Flynet.