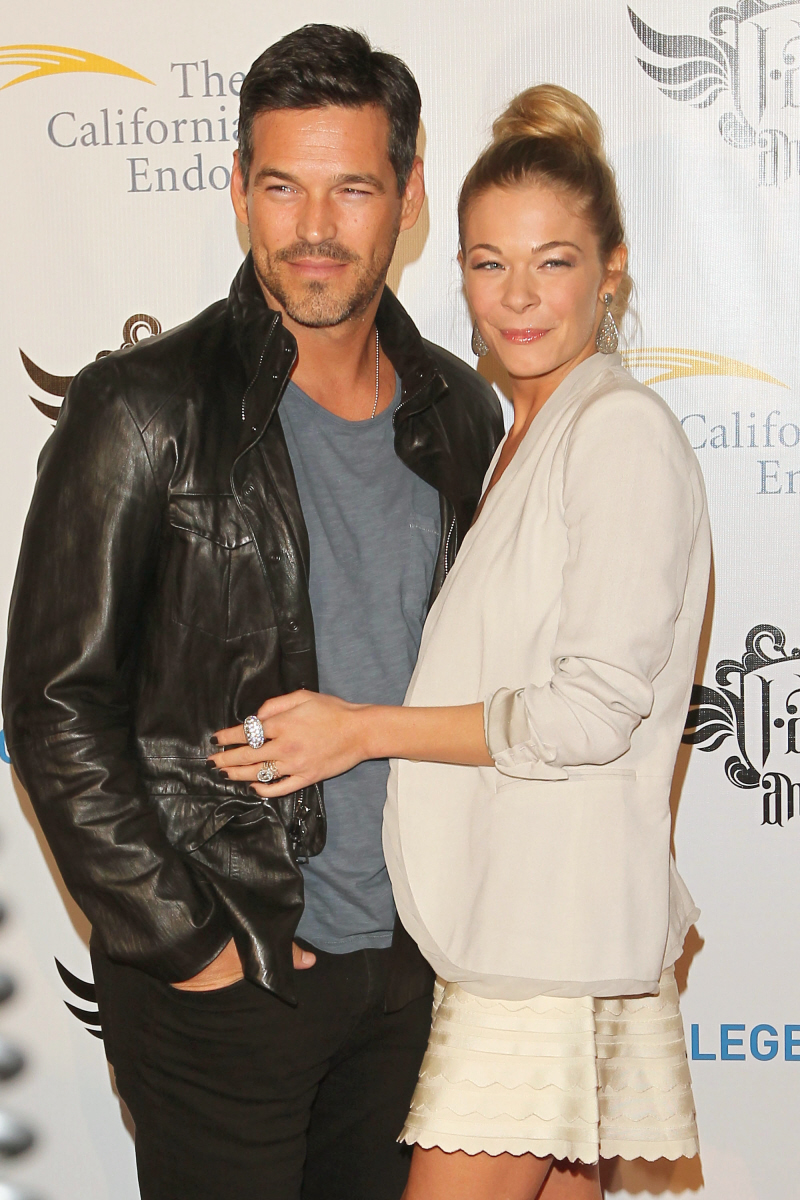 LeAnn Rimes celebrated her first wedding anniversary to Eddie Cibrian this weekend. She celebrated as she celebrates everything… on Twitter. She tweeted the whole damn day yesterday – go to her Twitter feed to see. It's insane. I think at one point she said she was going to stop tweeting to celebrate, but she just kept on going. So… what does the kept man who has everything get for his anniversary? LeAnn bought Eddie a watch. Meh. You know he wanted a bigger toy – like a sports car or a motorcycle. Or a boat. Maybe LeAnn couldn't afford to keep buying her man all of the "gifts" he wants? As for what Eddie gave her… I don't know. Their real anniversary is today, and she says he was making her wait. She did tweet a photo of a flower – how funny would it be if Eddie just gave her flowers for their anniversary? Who am I kidding? LeAnn totally told him exactly what she wanted and she gave him the money to buy it, whatever it is.
She's not ready to spill all her secrets about her relationship with Eddie Cibrian in a book, but LeAnn Rimes is happy to dish about the couples' first anniversary via Twitter. Reflecting back on their April 22, 2011 nuptials, the country singer gushed to her followers: "A year ago this weekend was [so] perfect."

Rimes got emotional even before the duo started celebrating the happy occasion. "OMG crying at anniversary cards, someone slap me!" she tweeted Thursday. And it seemed she couldn't wait to kick off the festivities.

"I gave Eddie his anniversary gift early," Rimes, 29, tweeted the next day. "I can never wait! He was so cute. He loved it so much, he wore it to bed. For you dirty minds, it was a watch. I just thought that was super cute. All boys, no matter what age love their toys a lot."

She and her hubby were spotted enjoying a romantic, PDA-filled lunch at Toscanova restaurant in Calabassas, Calif. later on Friday.

Rimes first met the actor, 38, when they costarred together in the Lifetime movie Northern Lights. At the time, both were married to other people — Cibrian to makeup artist Brandi Glanville, mother to his sons Mason, 7, and Jake, 4; Rimes to backup dancer turned chef Dean Sheremet — and Us Weekly broke news of their ongoing extramarital affair in March 2009.
[From Us Weekly]
People Magazine also notes that on Friday, LeAnn and Eddie had an early anniversary lunch at Toscanova in Calabasas – they ate beef carpaccio and chicken paillard and they fondled each other throughout the meal. A source tells People, "All throughout their meal, they'd steal kisses or hold hands… They looked incredibly happy together. He had his arm around her shoulder and she would rest her head on the nook of his neck with her eyes closed." Gross. I mean, congrats. I actually do hope that LeAnn and Eddie last… for a while, at least. I hope they last for two reasons: one, it's more fun for me, the viewer, to see a marriage which is based on a man marrying his stalker; and two, LeAnn is going to go absolutely INSANE if this marriage doesn't work out. It will be epic.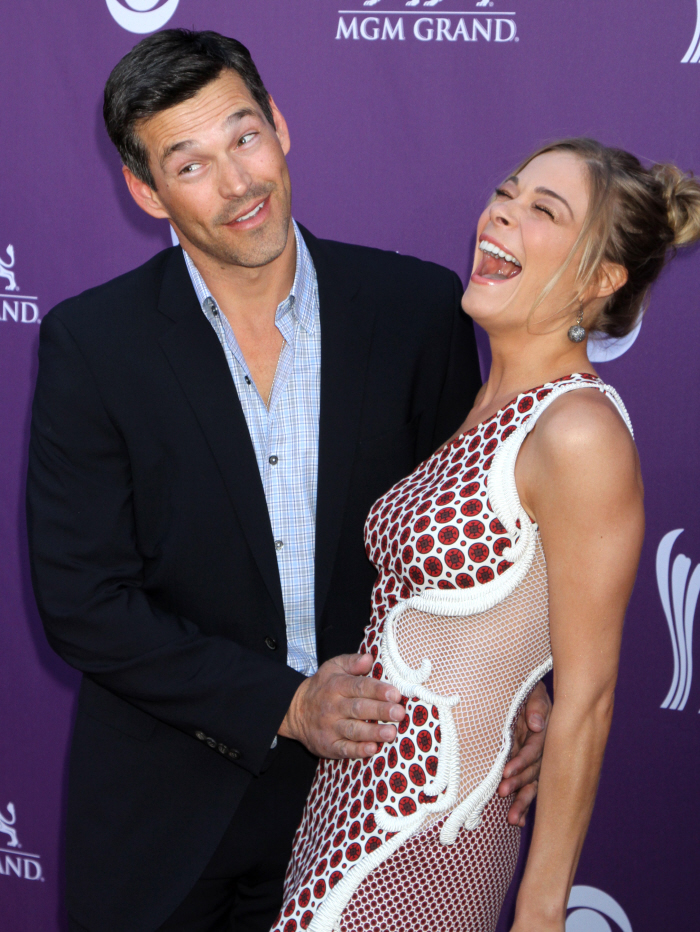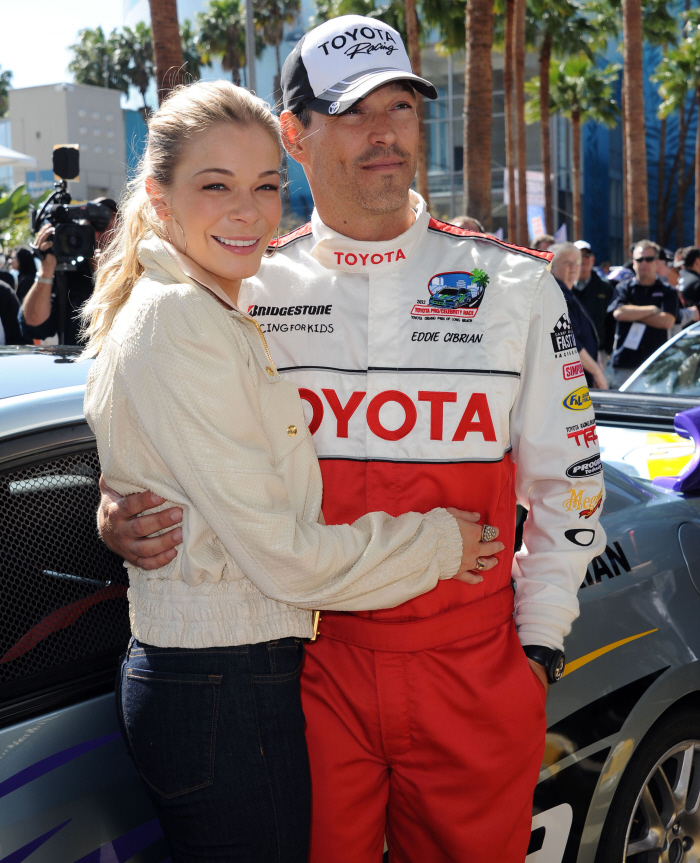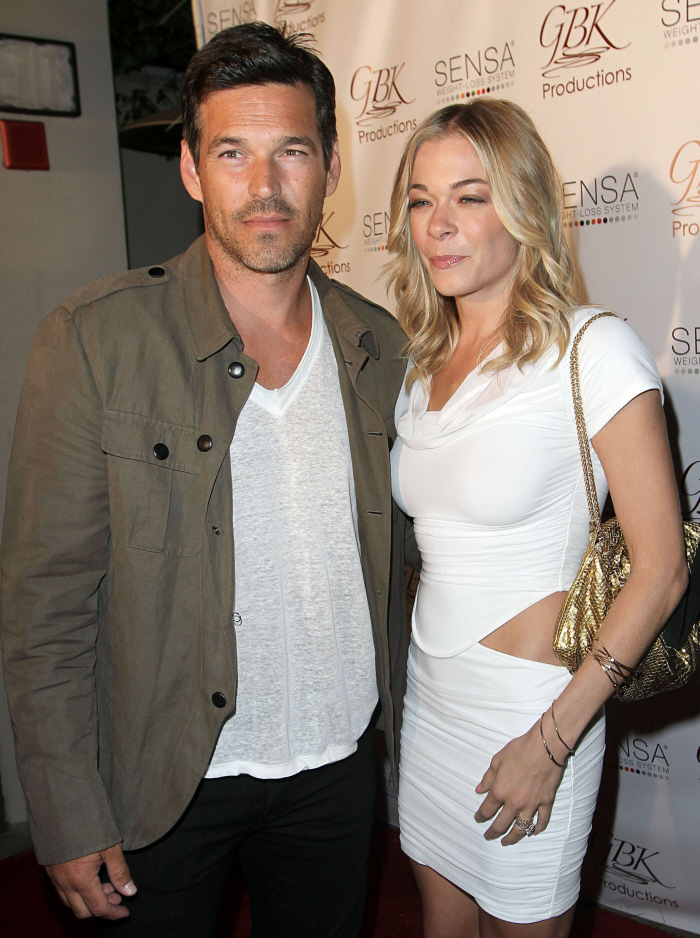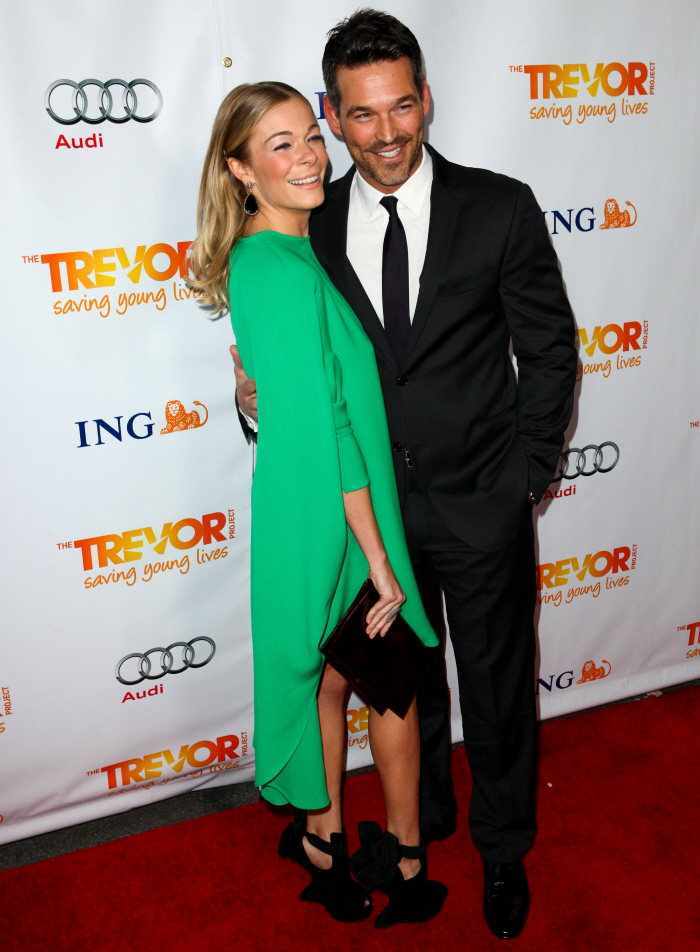 Photos courtesy of WENN, Fame/Flynet.