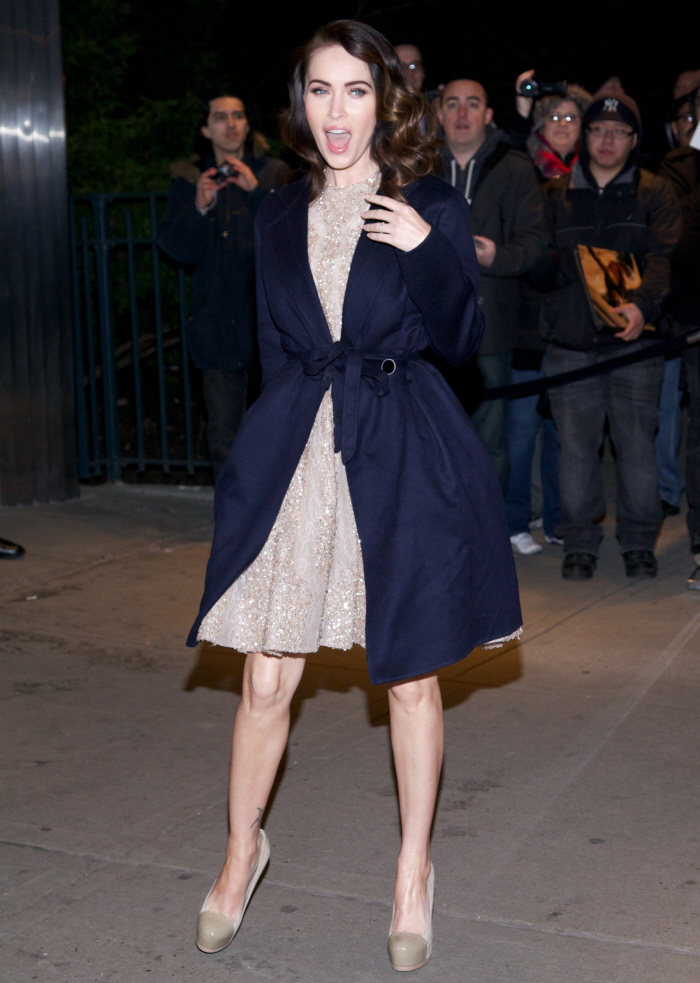 About a month ago, Star Magazine/Radar claimed that Megan Fox and Brian Austin Green were expecting their first child together. It would be Megan's first kid, but BAG has a 10-year-old son, Kassius, from a previous relationship. Anyway, Megan and BAG never really came out and explicitly confirmed or denied that report, although just a few days ago, there were some new photos of Megan where she didn't really look in any way "bumpy". Still, E! News is now "confirming" Megan's pregnancy – although they still don't have an actual statement from her!
Megan Fox has a cub on the way! The Transformers star is pregnant with her and husband Brian Austin Green's first child together, a source exclusively confirms to E! News.

Talk about having more going on than meets the eye… If Fox has her way, the baby could be the start of something big for her and Green, who tied the knot in June 2010.

"I want at least two, probably three kids," the Friends With Kids actress says in the April issue of Cosmopolitan. "I've always been maternal."

This will be the second child for Green, who also has a 10-year-old son with ex Vanessa Marcil. Congrats all around!
[From E! News]
So, once again, it's just a "source" confirming the news, just as it was with Radar/Star's report last month. I don't have any problems believing that Megan and BAG are expecting – for all of Megan's big talk about how weird and unconventional she is, I think she's a pretty conventional girl. She married her boyfriend of, like, six years. She's a good step-mother. She wants to have a baby with the man she loves. Plus, Megan might think that a baby will help her career – taking her out of the "vapid sex symbol" category and making her more female-friendly and "softer".
E! News also has a month-old interview with Megan that they're re-shilling where she talks about family planning and stuff. It's not anything groundbreaking – you can read it here. She does say this one funny thing: "Once you're over 40 it becomes sort of very difficult to work in the industry the same way, so I feel like a lot of actresses feel pressured to work as much as they can while they're still in their 20s and early 30s. I don't have that fear. I just feel like kids are so much more important than any movie about robots or…you know. They're just so much more important than that. I'm not worried." Nice slam against the Transformers franchise that made her a household name.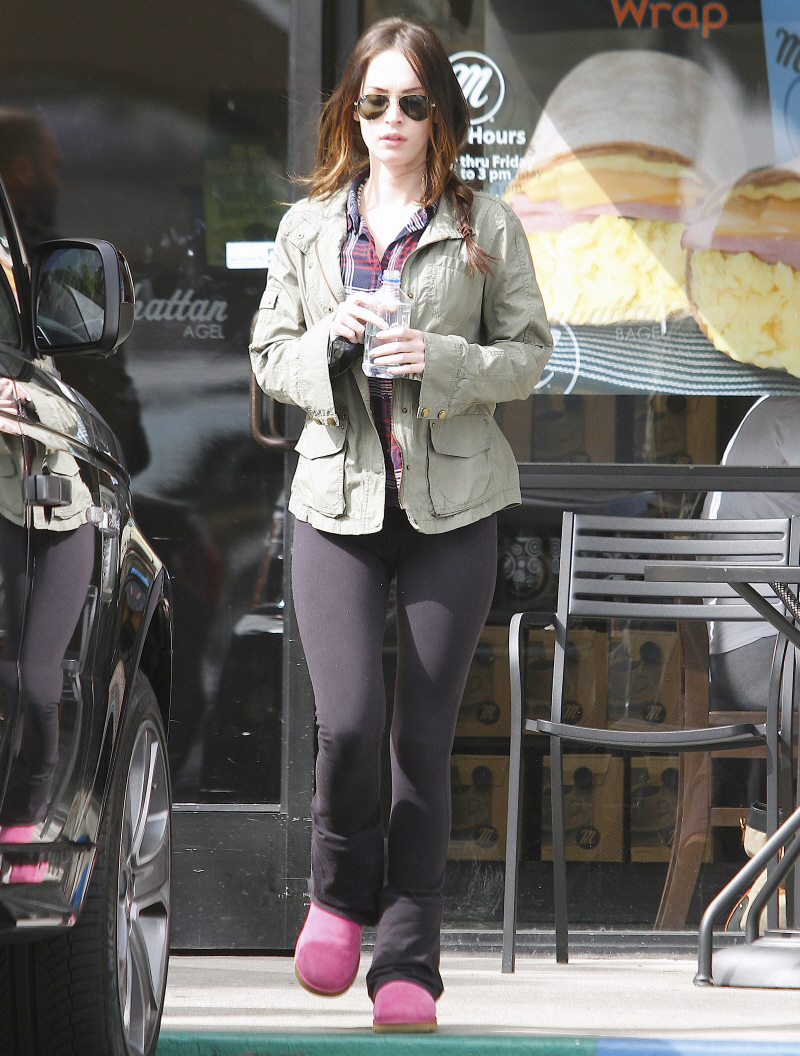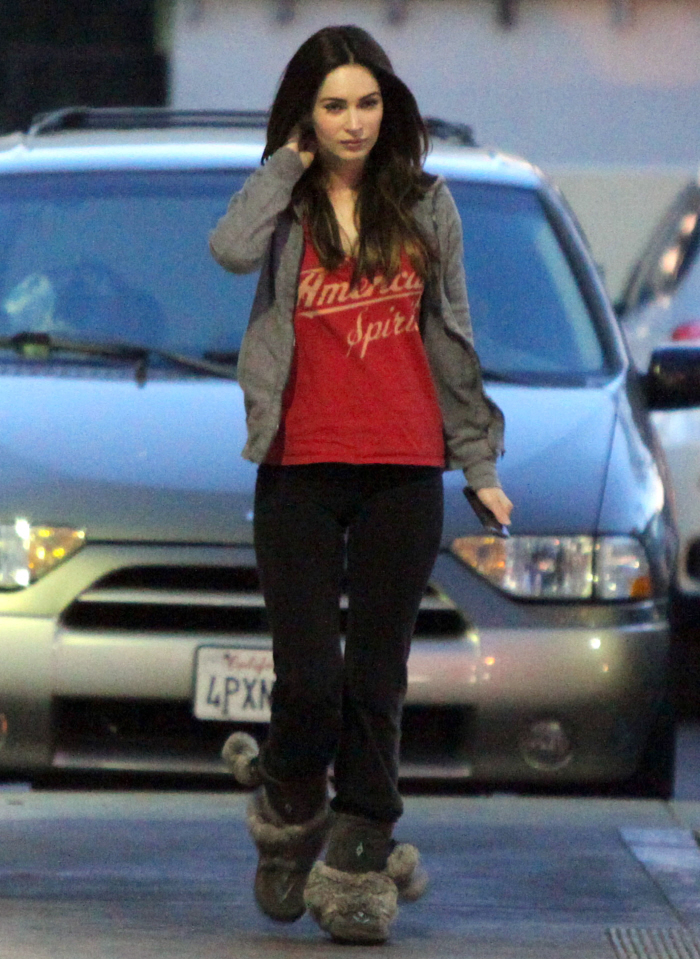 Photos courtesy of WENN, Fame/Flynet.