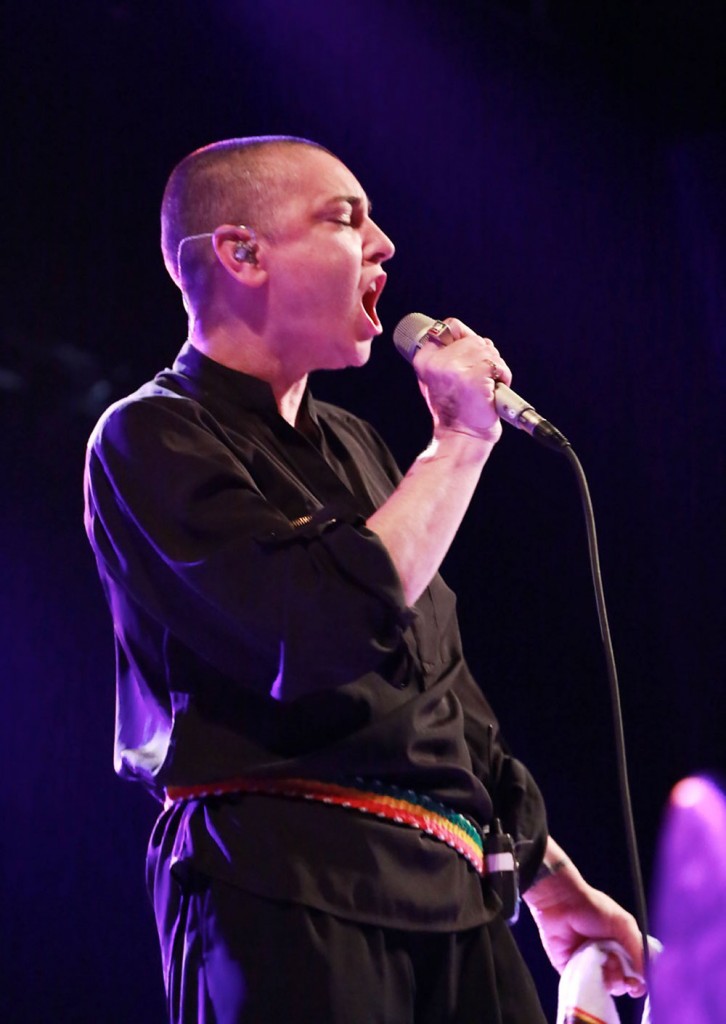 Sinead O'Connor has gone through a very public battle with bipolar disorder. She married a guy in Vegas this December within a few weeks of knowing him, split up with him a couple weeks later and blogged about it, and then got back together with him and tweeted about it. You can view a more thorough recap in this story from early January. At that time, Sinead asked on Twitter for help finding a psychiatrist in Dublin who could see her right away. She also admitted to The Sun that she had taken an overdose of pills in an apparent suicide attempt. She said "God obviously wants me around – though I can't think why." It was sad, and it was easy to witness Sinead's downward spiral as she was tweeting and blogging incessantly.
In an appearance in February on the Graham Norton show to promote her new album, Sinead admitted that executives at her record company wanted her to keep quiet about her problems. She also said that mental health issues are serious, essentially, and are not something to be mocked. "Everybody [is] treating me like a crazy person and it's a great source of amusement and entertainment. We live in a world where crazy is a term of abuse, which I frankly think should be outlawed."
Sinead just cancelled her planned tour entirely. I checked her last personal Twitter account, @vampyahslayah and the website she was using most recently, SineadOConnor.com and both are wiped out. At some point they just got deleted. She has a new website, Sinead-Oconnor.com, through which she posted this news.
With enormous regret I must announce that I have to cancel all touring for the year as am very unwell due to bi polar disorder.
As you all know I had a very serious breakdown between December and March and I had been advised by my doctor not to go on tour but didn't want to 'fail' or let anyone down as the tour was already booked to coincide with album release. So very stupidly I ignored his advice to my great detriment, attempting to be stronger than I actually am.
I apologise sincerely for any difficulties this may cause.

While touring will be cancelled I do hope and plan to appear at the Curtis Mayfield tribute in The Lincoln Centre in July.
[From Sinead-OConnor.com]
I really hope she gets the help that she needs and that she's able to perform again if that's what she wants. She still has her incredible voice. In that appearance on the Graham Norton show she performed her new single, "The Wolf is Getting Married," and I was blown away. Here is video of that performance. Get well soon, Sinead.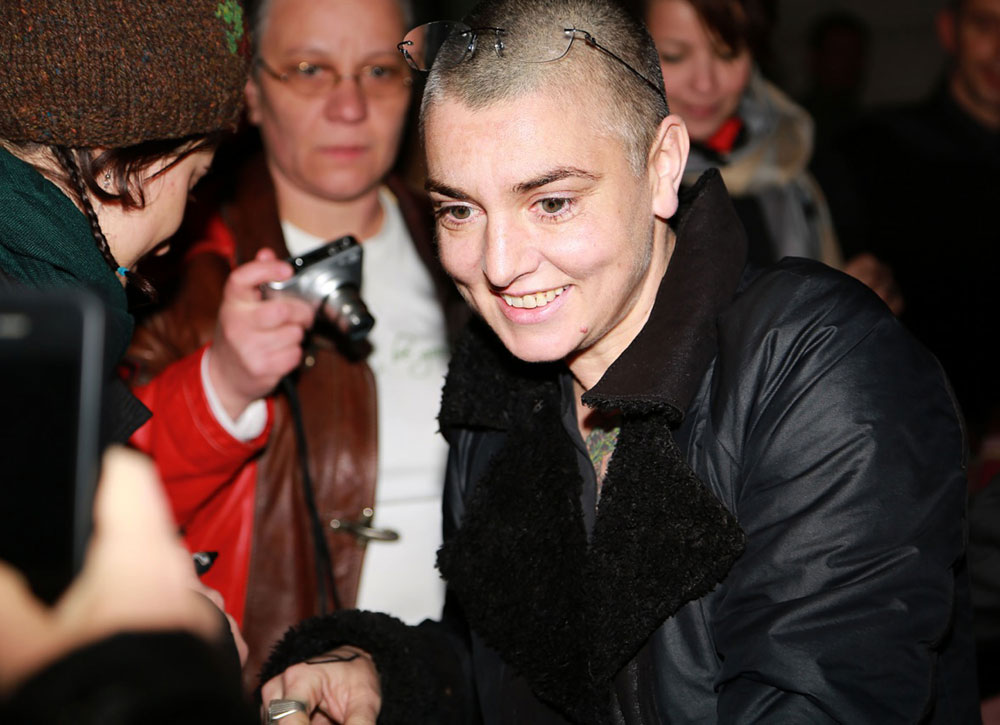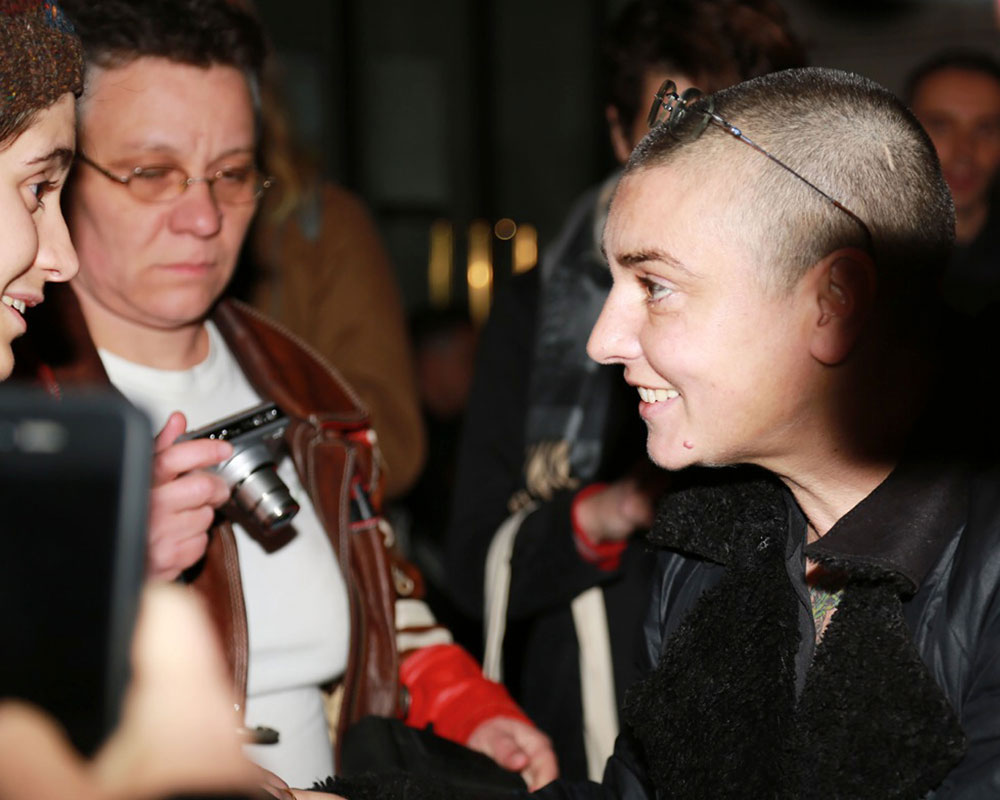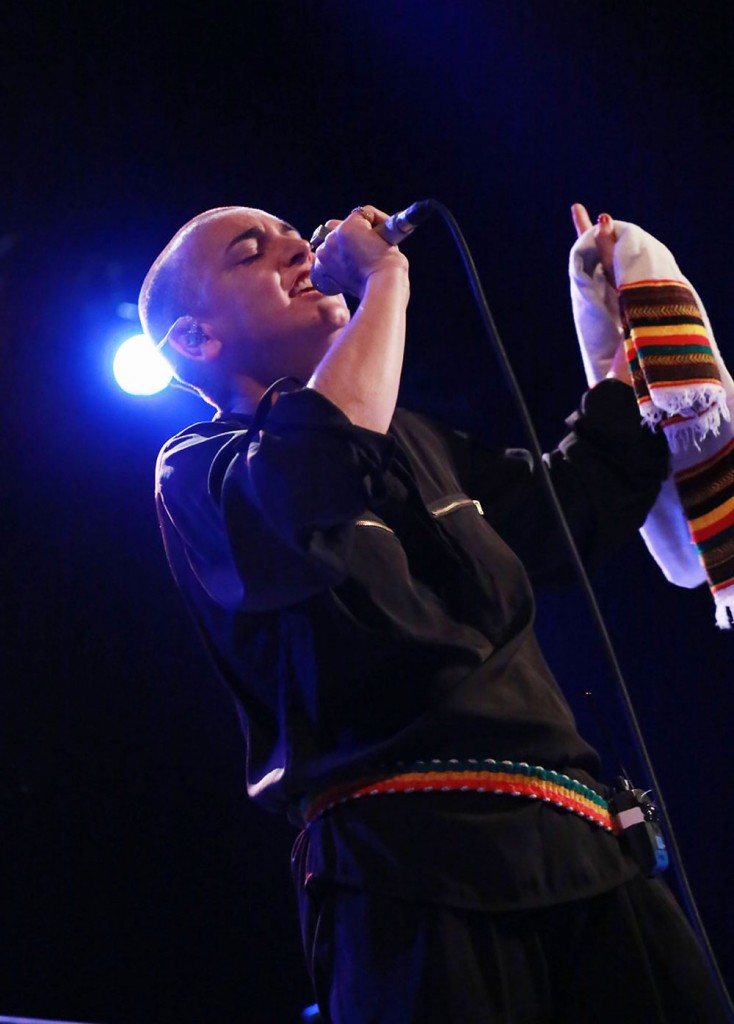 Sinead is shown performing in Paris on 4-15-12. Credit: Bruno Autin/WENN.com