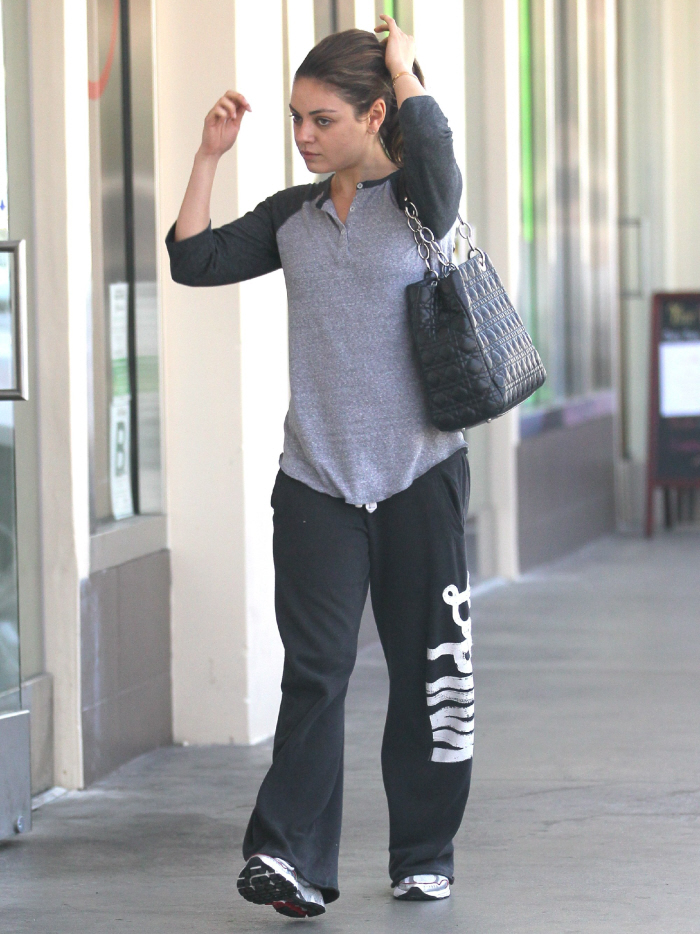 Last week, X17 got exclusive photos of Ashton Kutcher and Mila Kunis looking like they might have been on a date. Some outlets ran with the "Mila and Ashton are both single, are probably dating" story until Mila's rep went to Us Weekly to deny the story. Mila's rep said, "No! They're so not dating… They've been friends for years… Definitely nothing going on there." Us Weekly also spoke to a Mila-friendly insider who insisted that Mila "would never ever" be romantically involved with Ashton. Except that it's looking more and more like Mila and Ashton are involved somehow. People Magazine reports that Mila and Ashton went away to Santa Barbara over the weekend. Jackie! Kelso! Gross.
Ashton Kutcher and Mila Kunis enjoyed some serious alone time together during an escape from L.A. last weekend.

The longtime friends and That '70s Show costars went on a three-day getaway to the coastal town of Carpinteria, Calif., just south of Santa Barbara. While away, Kutcher, 34, and Kunis, 28, dined on sushi, shopped for fruit and flowers and spent plenty of time in private.

After driving up from L.A. together last Thursday, the pair were spotted grabbing a quiet sushi lunch for two the next day. Later that day, Kutcher looked on while Kunis bought sunflowers and blueberries at a roadside fruit stand.

They weren't spotted out on Saturday but made a coffee run the next day before driving back to L.A., where a solo Kutcher took in the Lakers game court-side.

Last week Kunis's rep denied rumors that the pair were an item after they were spotted going to dinner with friends and reportedly shopping for furniture.

Neither rep would comment on their weekend outing, but a Kutcher source tells PEOPLE that the Two and a Half Men star has long held a torch for Kunis.

"He was so in love with her for a while when they worked together," says the source. "He thought she was a goddess, was always talking about how beautiful she is. But she was with Macaulay [Culkin] for a lot of that time and also just generally gave off a not interested vibe."

Adds the source, "It never happened, but I'm not surprised by this – at all."

Still, another source close to the actor says Kutcher isn't looking for romance right now: "He always talked about Mila like a little sister. They're definitely close pals and have been. I think if anything she's a good time for him. But he's not looking for anything serious."
[From People]
So… Ashton has always been in love with her, he was always pining away for her, for years and years and years and now that they're both single and available, he just wants her to know that he's only looking for a hookup, y'all. Because Ashton is a d-bag. And because Mila has horrible taste in boys.
Anyway, I think it's on. Meaning that they're hanging out, sleeping together, that kind of thing. I'm hoping that it's casual on both their parts.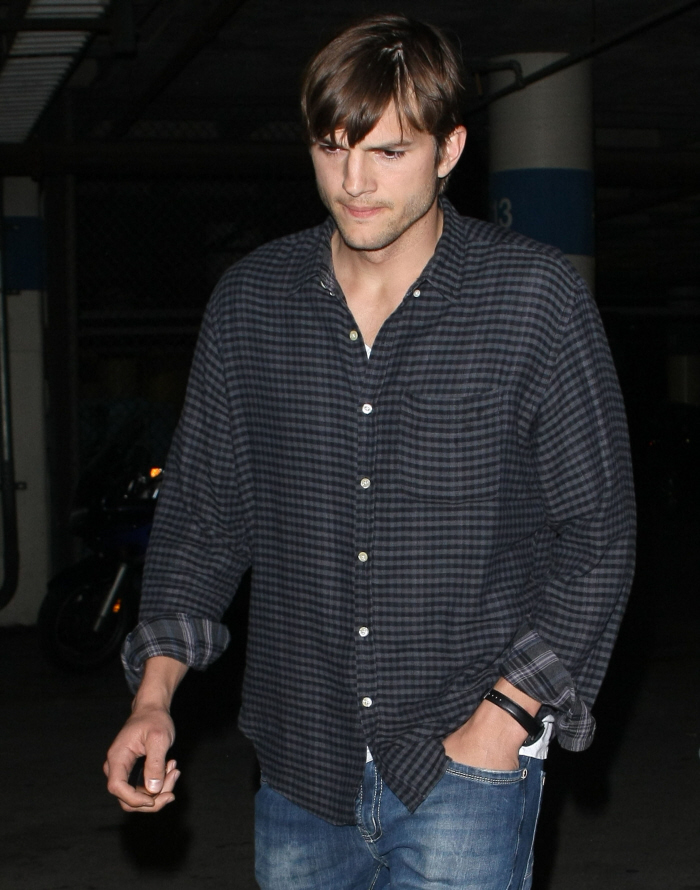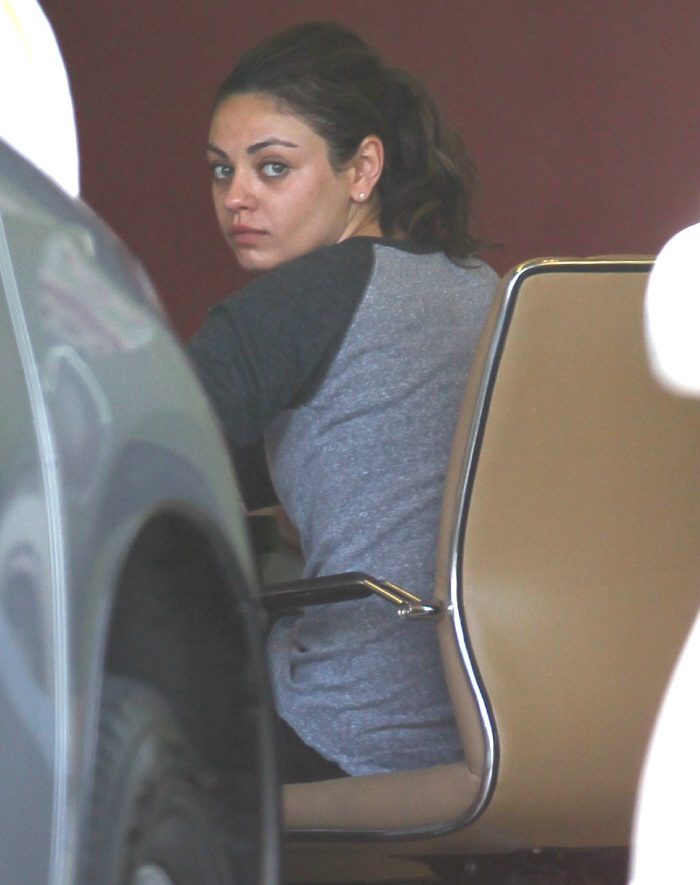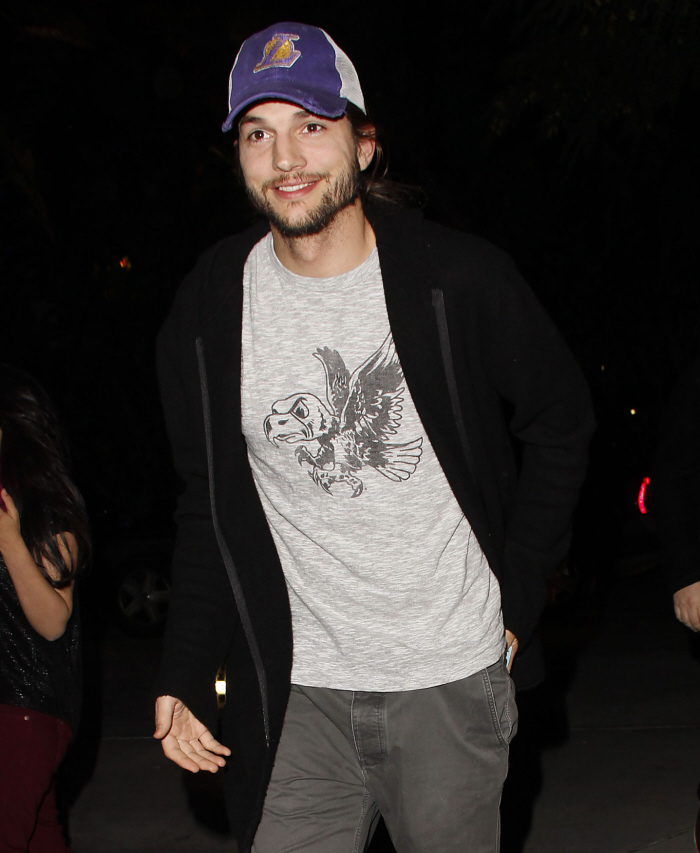 Photos courtesy of WENN.