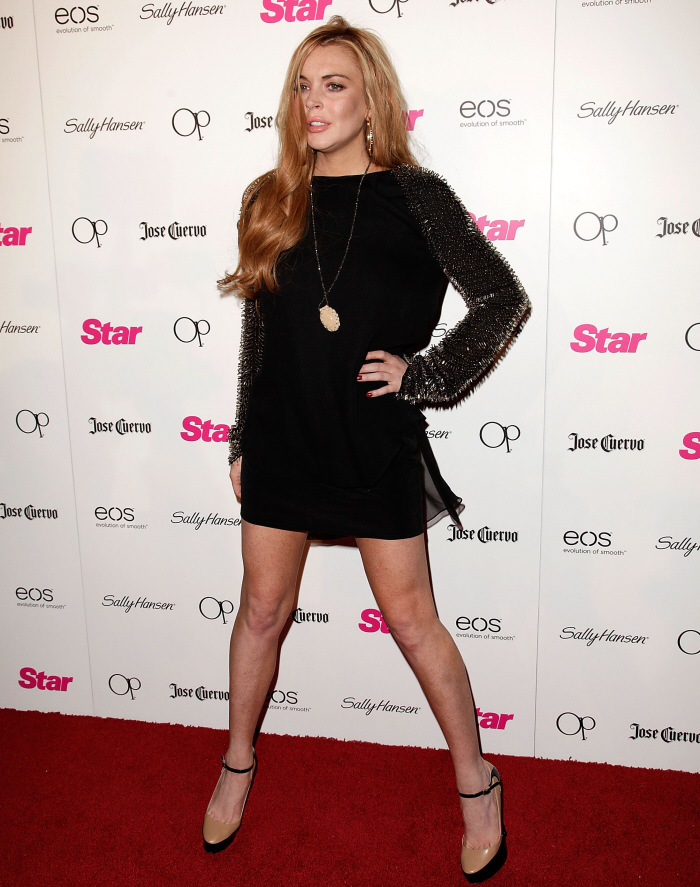 Here are the new Lindsay Lohan photos, as I promised. LL was at last night's Star Magazine "All Hollywood Event" – she got to walk the red carpet and everything. For Star Magazine, the tabloid that regularly reports on LL's shady activities, like her "relationship" last year with a married man named Vikram Chatwal. And now the Cracken is cozying up to Star. Because why not? As for LL's appearance… she looked high. But she has significantly eased off the fillers and stuff, and she continues to look a bit better. The return to red hair helps so much, doesn't it? I hate myself a little for liking her dress.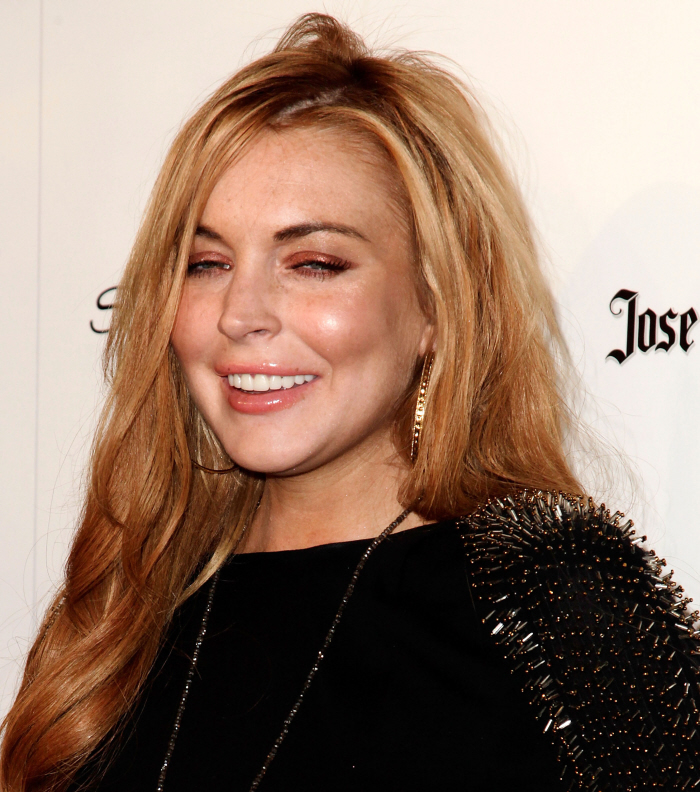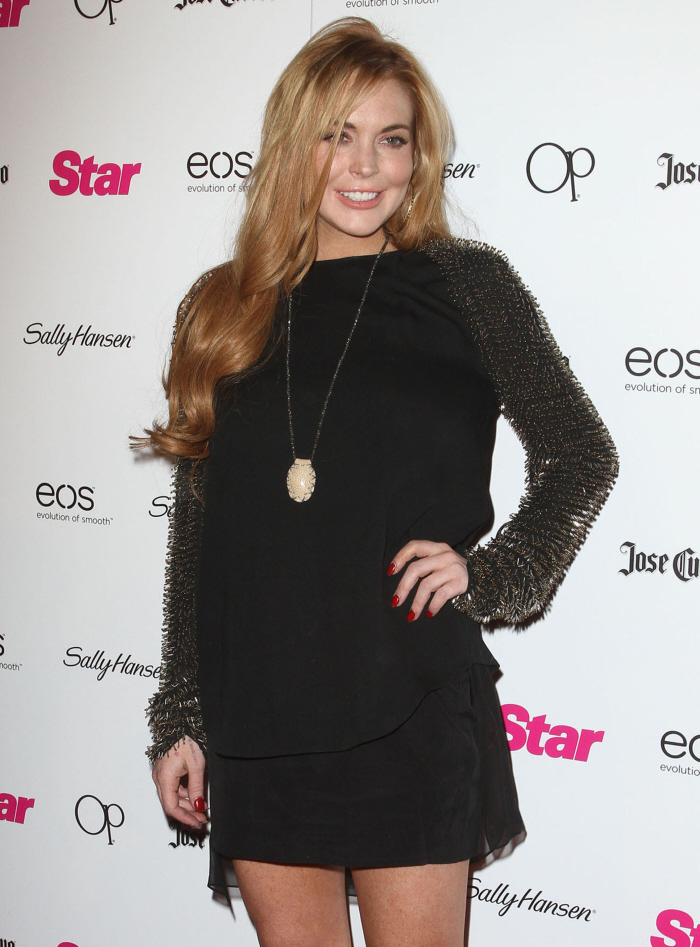 Yesterday, we discussed Rosie O'Donnell's comments on the Today show regarding Lindsay's casting as Elizabeth Taylor. Rosie was not pleased, and she said so in a blinding moment of clarity. Well, the Cracken's panties are in a knot because of it:
Lindsay Lohan is in utter shock after Rosie O'Donnell bashed her on live television yesterday — telling friends, she's always had a great relationship with Rosie … or so she thought.

Sources close to LiLo tell TMZ, there was never any bad blood between the two actresses — in fact, Lindsay and Rosie were always on great terms … Lindsay would even say hello to Rosie whenever she saw her at various events. Rosie was always nice to her.

According to sources, Lindsay always had a special fondness for Rosie — because one of Lindsay's first ever talk show appearances was on Rosie's old show back in 1998 … when a 12-year-old Lindsay was promoting "The Parent Trap."

But even though she's surprised … Lindsay isn't upset — because Rosie's not the only person who doubts Lindsay's comeback … starting with her upcoming Liz Taylor role. As far as Lindsay's concerned — Rosie's just another hater she's gotta prove wrong.
[From TMZ]
Whatever. I can't believe Lindsay actually pushed this story onto TMZ. I mean, of course "Rosie was always nice to her" – everybody walks on eggshells around the Cracken in case she starts throwing drinking and punches.
I'm also including some photos of LL and Ali Lohan out and about yesterday in LA. Er… poor Ali. I want to mother that poor child.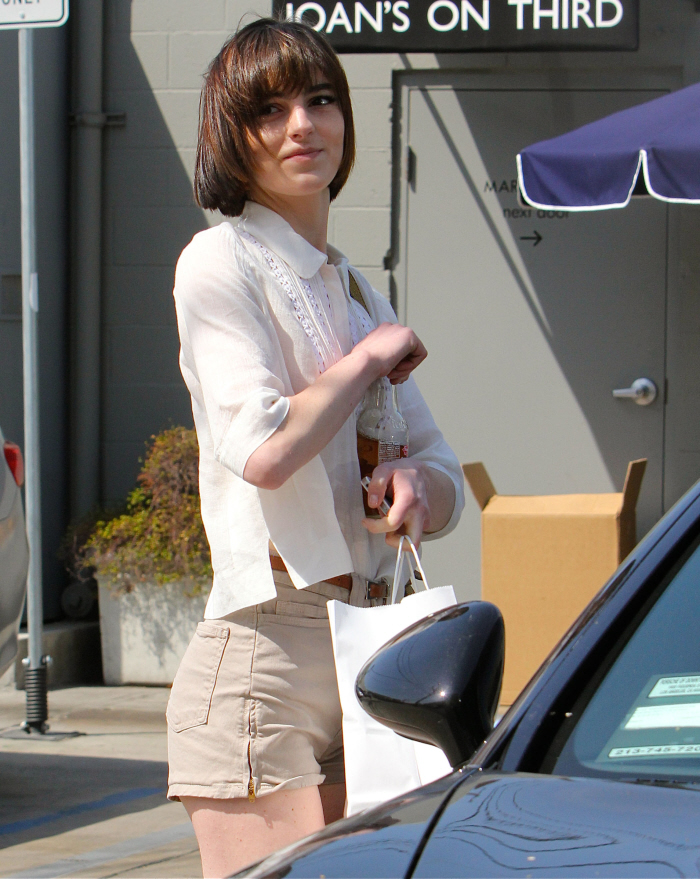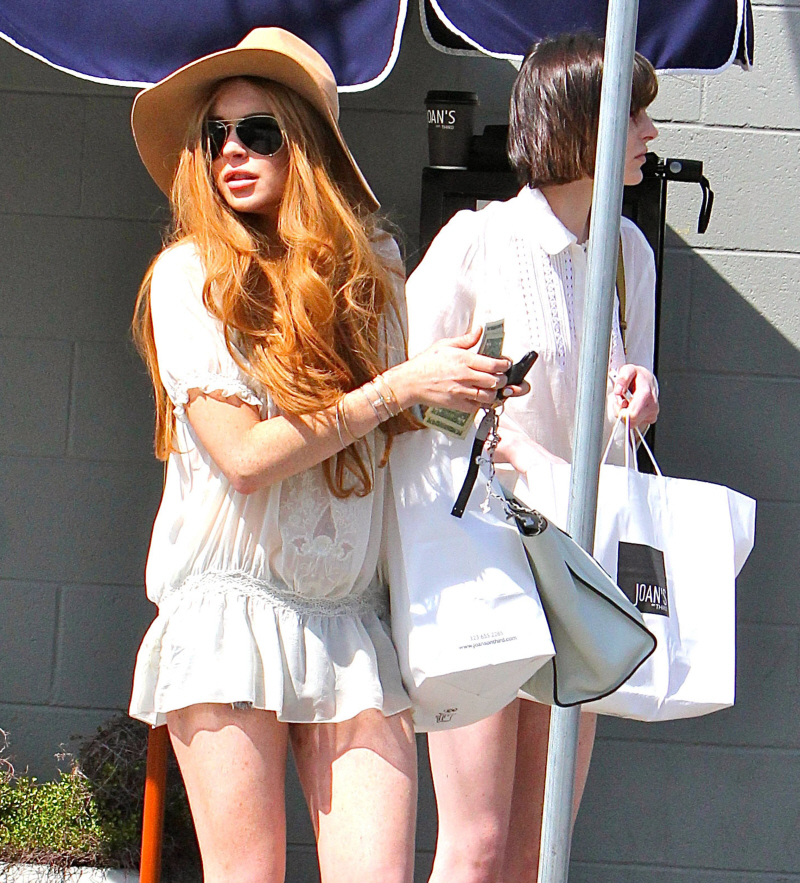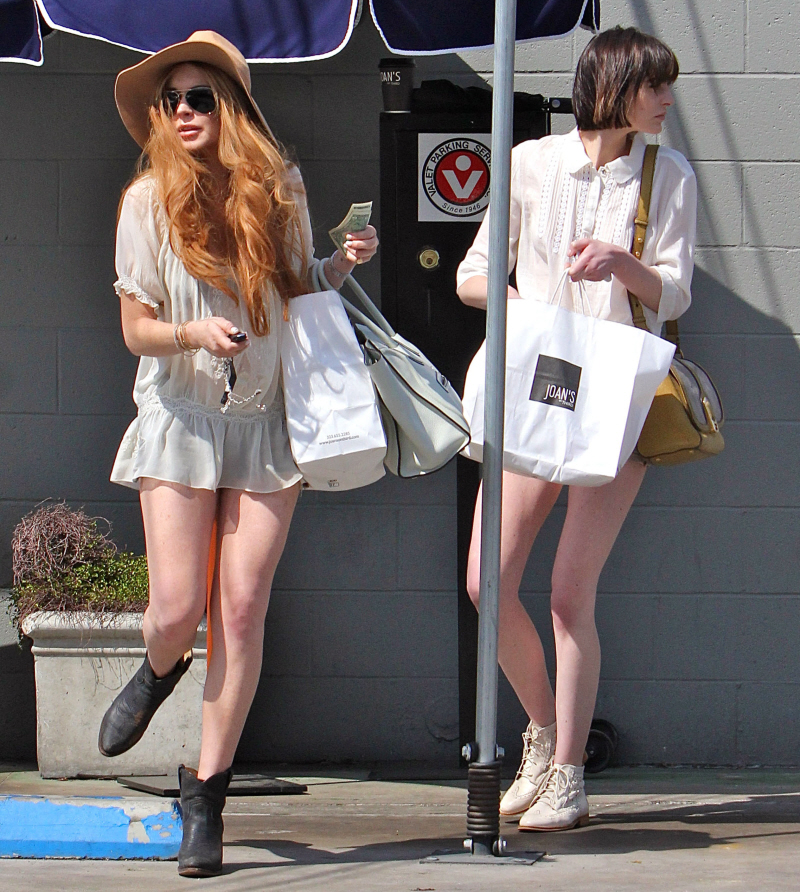 Photos courtesy of WENN, Fame/Flynet.