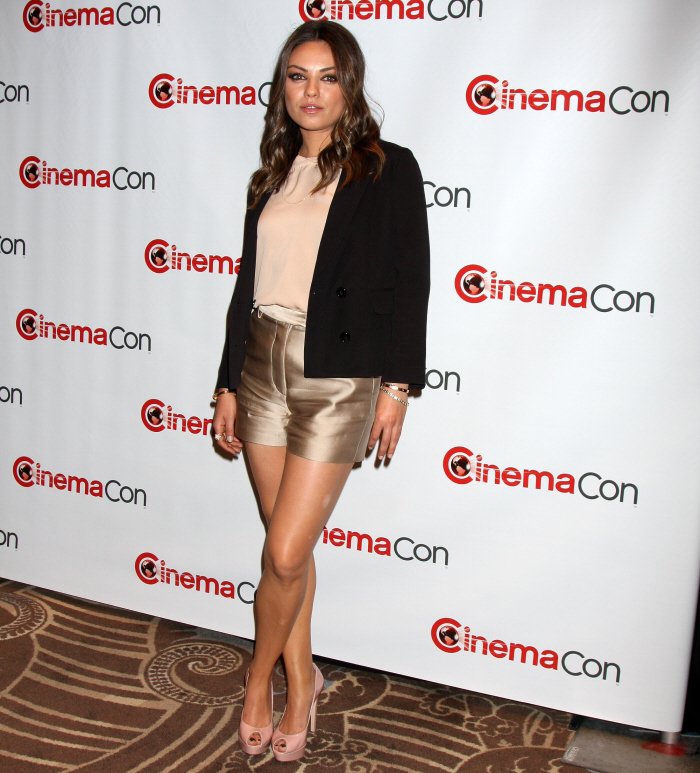 These are new photos of Mila Kunis flying solo at yesterday's Walt Disney CinemaCon 2012 in Las Vegas. Mila and James Franco were there to do some early promotion on Oz: The Great and Powerful, a "prequel" to The Wizard of Oz. First, let's talk about Mila outfit – she's wearing Phillip Lim shorts, jacket and top, with Dior shoes (she's got a contract with Dior). While I'm not balls-out against the whole idea of "dress shorts," I don't think these are particularly flattering. They're made out what looks like a heavy sateen or maybe a silk shantung, and the way the fabric is catching the light makes Mila's mid-section look weird. Like… my first thought was "Damn, did Ashton Kutcher knock her up already?"
Speaking of Ashton, I find it interesting that neither Mila nor Ashton have denied yesterday's report in People Magazine. People claimed that Mila and Ashton had a "weekend getaway" to Santa Barbara, and that they are in fact romantically involved somehow. There are even photos of them together over the weekend – go here to see. I tend to believe People Mag's reporting on the situation – sources say that Ashton has been enamored with Mila for years, but he wants to make it clear that this is just some no-commitment sex. He also wants to make it clear that he's a d-bag too, I'm guessing. I just have to say – I loved Bossip's take on this relationship, especially compared to how Ashton treated Rihanna.
I'm also including a photo of James Franco, who pretty much goes to all of his public events baked off his ass.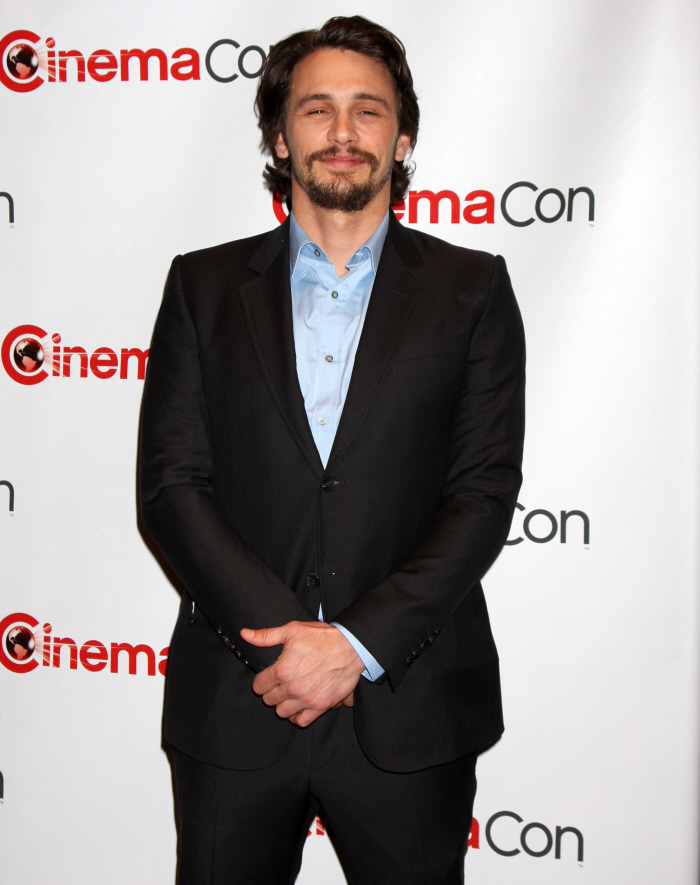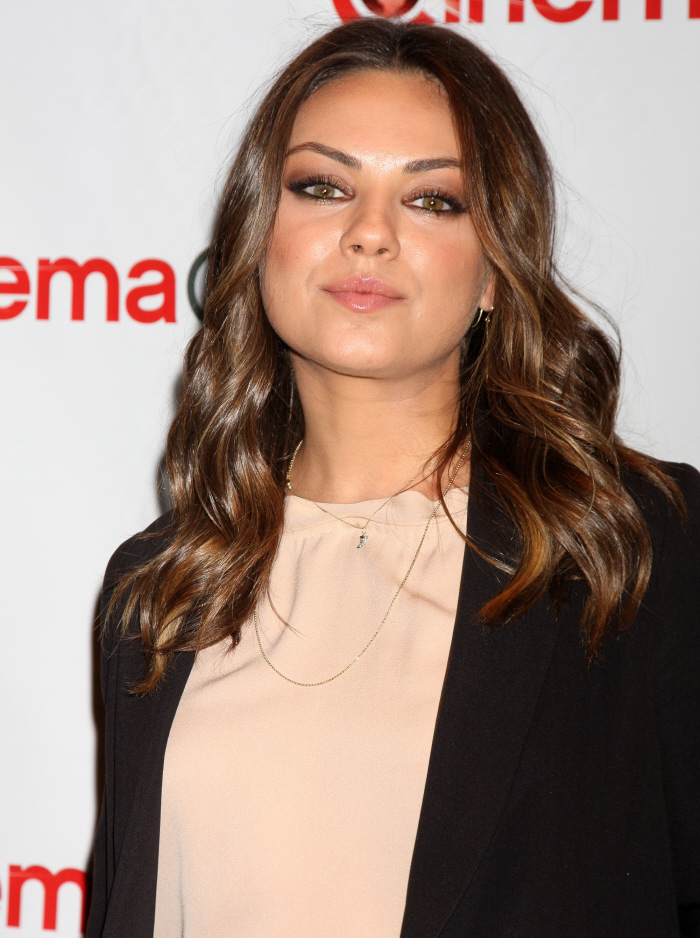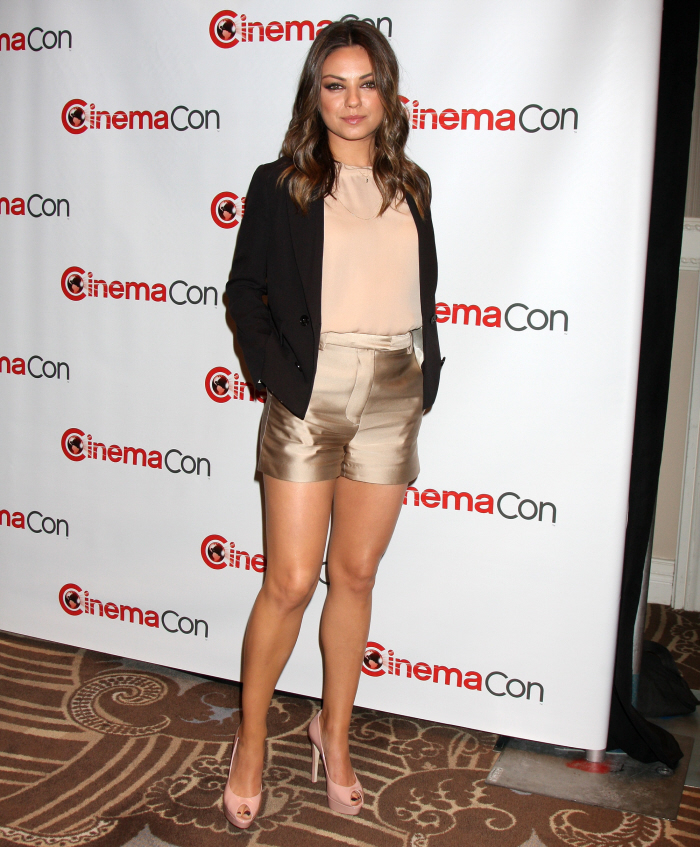 Photos courtesy of WENN.