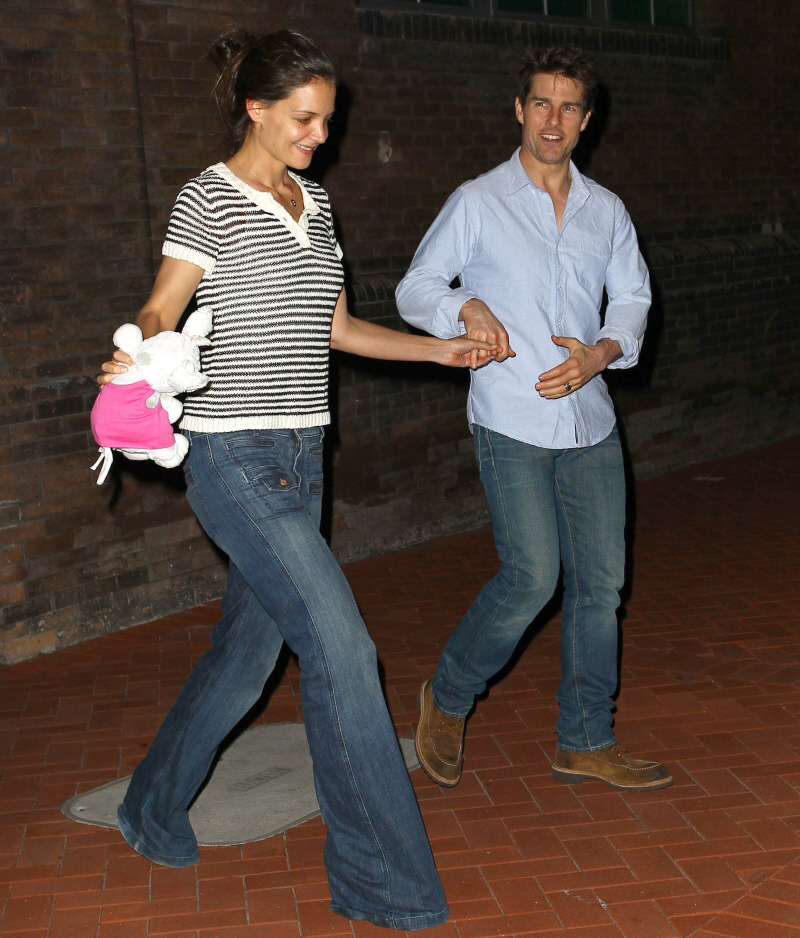 Radar and Star Magazine are owned by the same company, American Media Inc. I think that a great indicator of the truth/verification of any given Star Mag story is whether or not it's featured on Radar. Is the story being cross-promoted? If not, I generally think Star is full of it. Which brings me to their cover story this week – Katie Holmes's alleged second pregnancy. Radar is not running a joint-promotion of the story, so I think Star is probably full of it. Plus, every so often the tabloids will just say that Katie is knocked up and nothing ever comes of it. Still, wouldn't it be interesting if Katie Holmes was expecting again?
It's been six years since Katie & Tom Cruise welcomed baby Suri, and now she's reportedly becoming a big sister! Katie Holmes is one of the most hands-on mom in Hollywood, and she's about to welcome another lucky kid into the world, Star magazine reports.

"She's struggling to contain the news," a source close to Katie tells the mag. "She can't wait to be a mom again, and the sooner she can tell the world about it, the happier she'll be," the source adds.

Six-year-old Suri Cruise was overheard asking her mom, 33, during a New York City visit to Newsies on Broadway, "if her baby sister was in Katie's tummy!" an insider reveals to Star.

"Katie laughed and whispered something in Suri's ear," the source says. Do you think Katie told her to keep it a secret?

And Tom Cruise is thrilled that Katie is pregnant again. The dad of three, 49, has two adopted children with ex-wife Nicole Kidman – daughter Isabella, 19, and son Connor, 17.

"Katie thinks the baby will bring the family closer together," the source says.
[From Hollywood Life]
I know I'm going to be yelled at from several different directions, but I am actually surprised that Katie and Tom haven't had more kids. Whether or not Suri is Tom's biological kid, etc, if they found a way to have Suri, why not find a way to have a second kid? Tom talks about how much he loves being a dad all the time, and God knows, Katie would probably love to have another kid to talk to and treat like a little adult. But in any case, I don't think it's on. Katie's probably not pregnant.
UPDATE: That was fast – Katie's rep says no dice, no babies. Her rep tells Celebuzz: "She is not pregnant. It's [a weekly magazine report]. Why would they be a credible source. It's the same publication she sued last year and won." Oh, that was the story about Katie numbing herself with audits and stuff. Good call.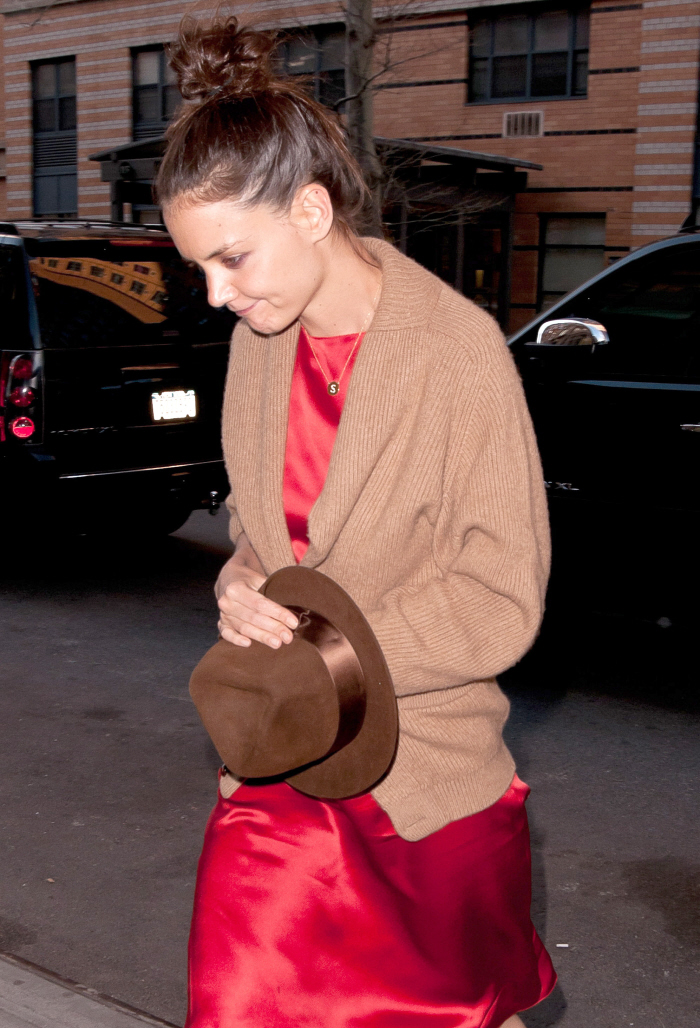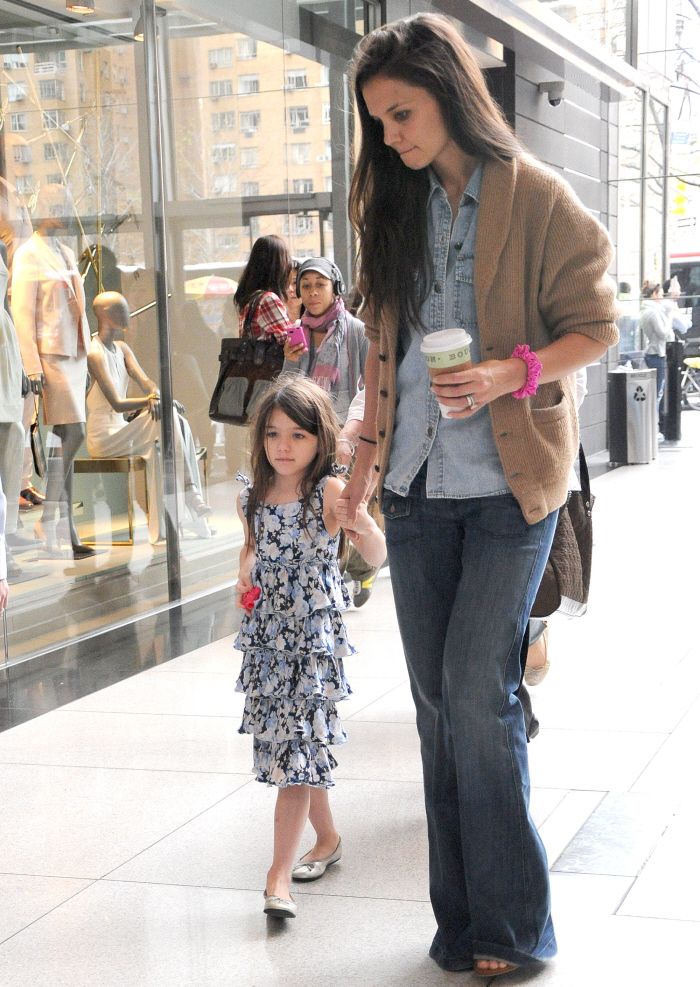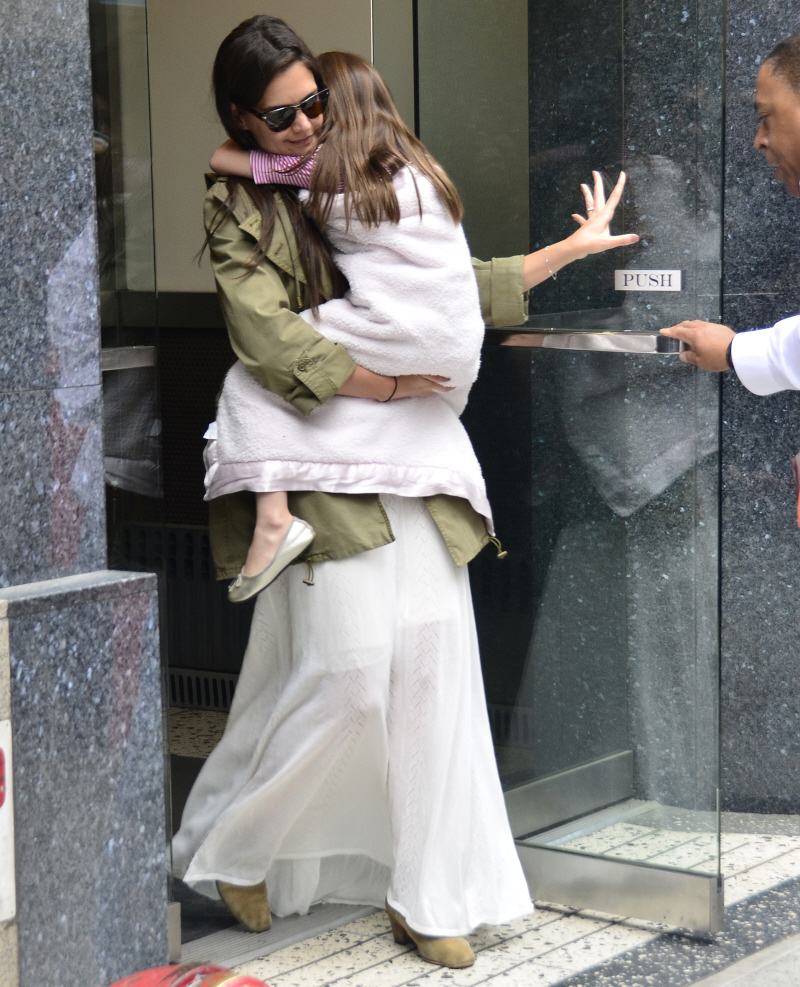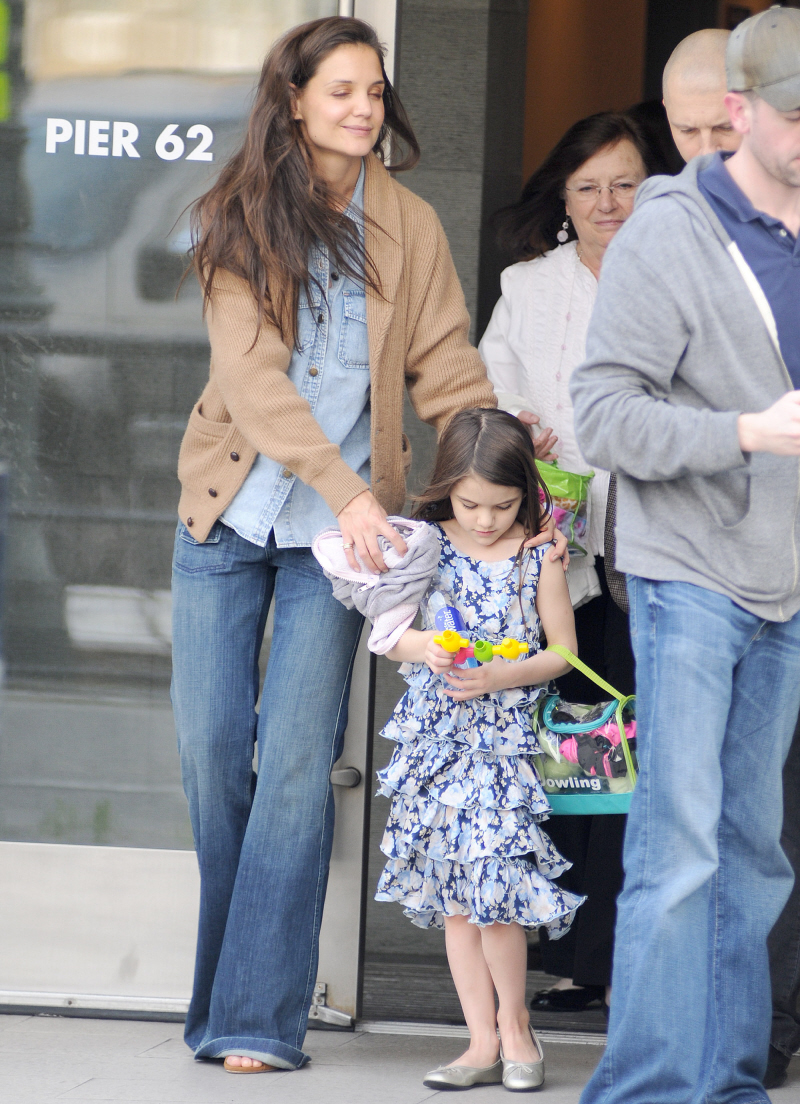 Photos courtesy of WENN, Fame/Flynet.