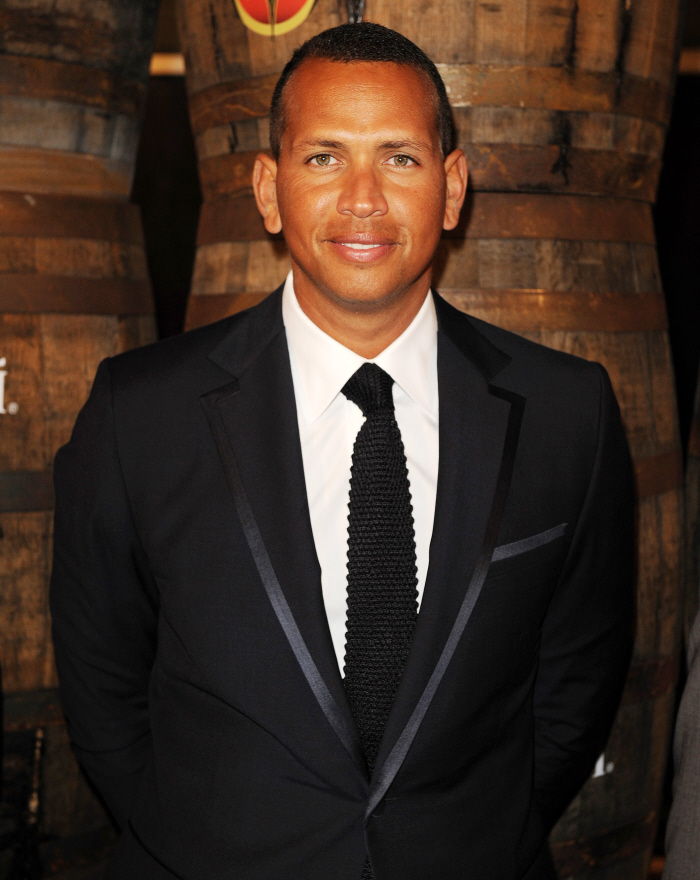 Throughout their on-again, off-again relationship, Alex Rodriguez barely said anything publicly about Cameron Diaz. Most people thought Camy was downgrading, and most people thought that Cameron didn't even realize how douchey A-Rod was and is. Camy acted like Alex was the best, the greatest, most amazing boyfriend she had ever had. Anyway, I think Alex dumped Cameron at some point last year (they were on-and-off so often, it's hard to pinpoint when). Alex started up with lady-gladiator Torrie Wilson and Camy eventually got the message that she should move on. So she began hooking up with Sean Combs. Gross. The whole A-Rod and Camy thing is something like ten months ago, and I have no idea with Alex is bringing it up now, but here he goes.
Alex Rodriguez has finally spoken out about his ex-girlfriend Cameron Diaz. Using the star's initials as a term of endearment, A-Rod tells "The Insider" host Kevin Frazier in the show airing tonight: "I don't like talking about my relationships, but I will tell you about CD: She's probably one of the greatest human beings I've ever met, and just an amazing light."

But when asked about marriage, the divorced Yankee slugger was less enthusiastic.

"I'm not sure," he says. "I think my new hero is George Clooney" — the eternal bachelor whose girlfriend Stacy Keibler is close friends with Rodriguez's new love Torrie Wilson. "He's my new role model," he says of Clooney. "I think he's done it right."
[From Page Six]
What he said about Cameron is really nice. Of course, it's easier to be magnanimous when you're months removed from situation. I hope Cameron doesn't take this as a signal that Alex wants to get back with her. Please God… don't let that happen. As for Alex's comments about Clooney… I hate how Clooney has become the patron saint of commitment-phobic bastards. I don't envy Clooney's life, or the lives of his girlfriends.
Here are some new photos of Cameron Diaz yesterday at CinemaCon in Las Vegas. LOVE her dress. It's a Roland Mouret, right? Of course, it could be a Victoria Beckham "Original" (same difference!). LOL. I'm also loving Camy's hair – this is a good length for her.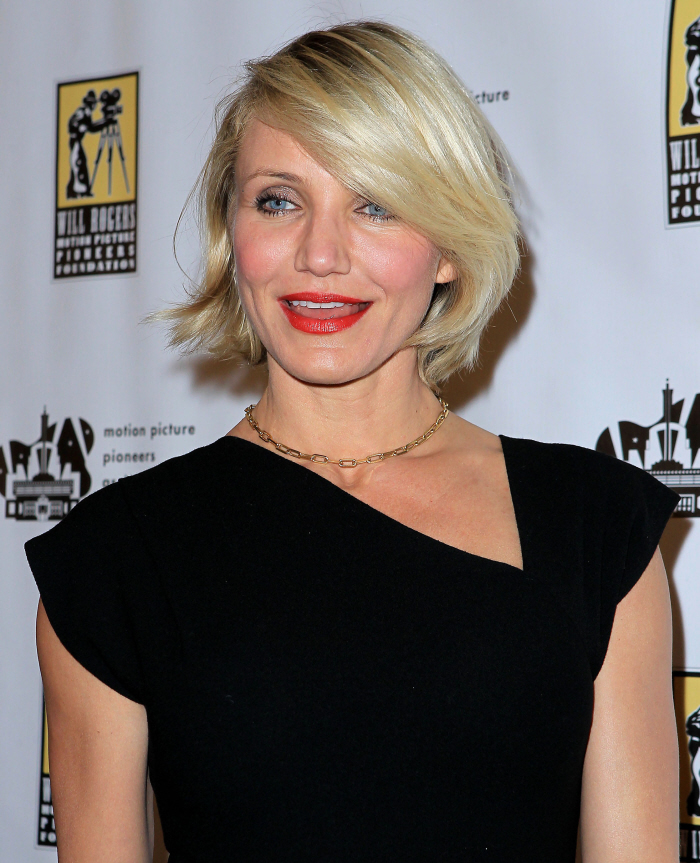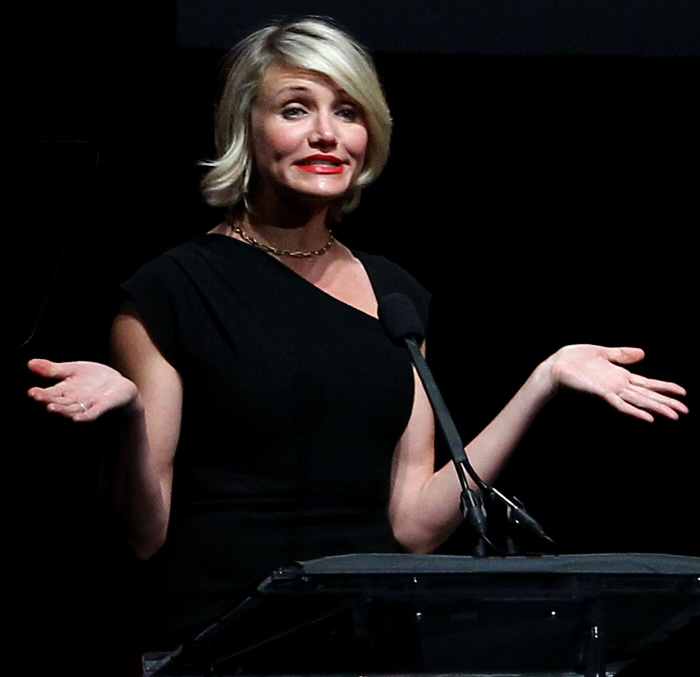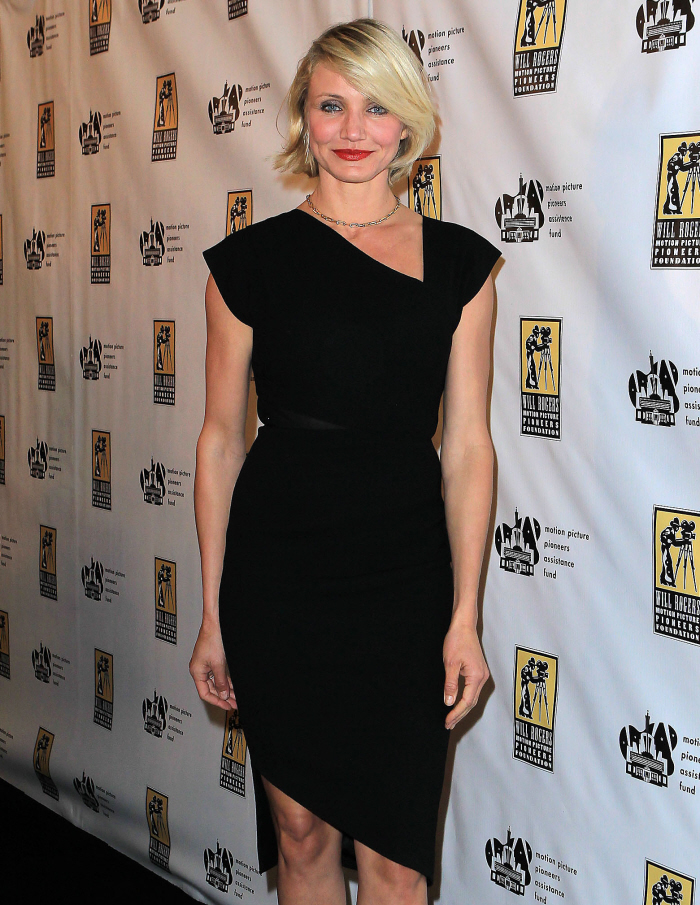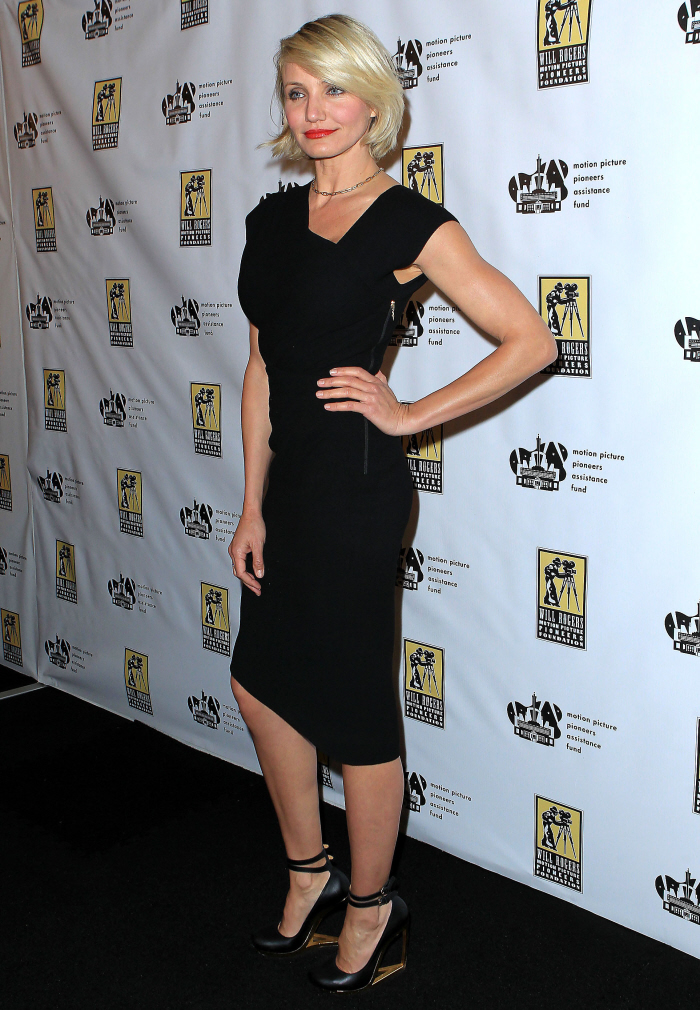 Photos courtesy of WENN.