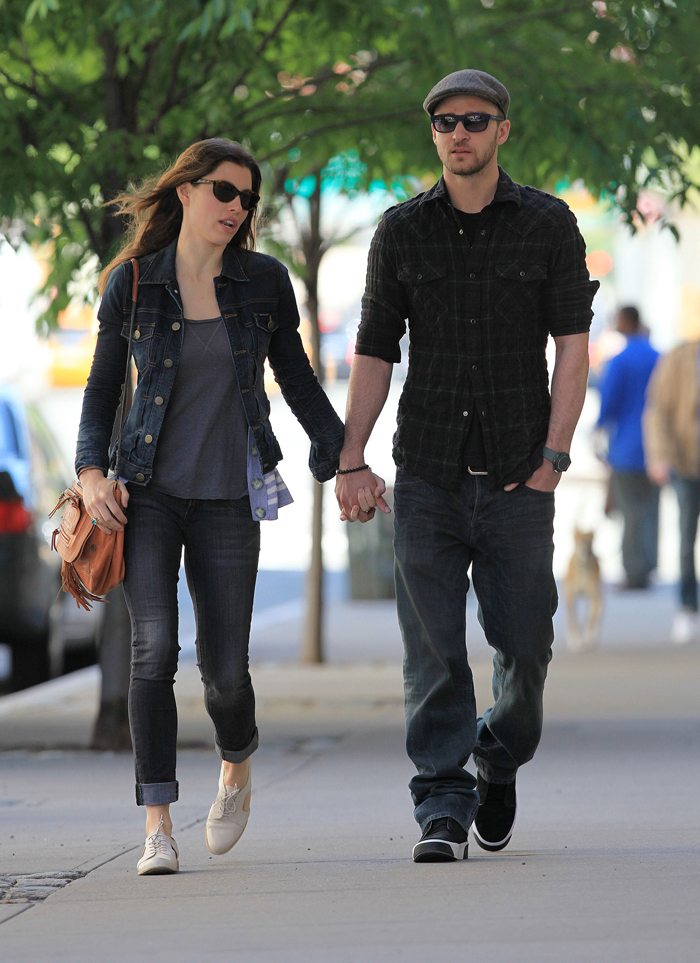 Are you ready for another episode of the Ill-Fated Wedding That Should Never Be? That is, everyone but Jessica Biel seems to realize that marrying Justin Timberlake is a bad idea. Hell, even Justin knows it, so I don't understand at all why he's going through with the marriage. Maybe he won't though, and I wouldn't wish being left at the altar on anyone, but it really might be the best thing for this couple to just break up now before things get really ugly. After all, when a man proposes just to get his lady to STFU, you would think it'd be easier to just break up with her and cut off all contact. Unfortunately, logic does not prevail where this pseudo-romance is concerned.
Since the engagement, we've heard that Justin and Jessica are fighting over the prenup, the size of the wedding, and even the ring itself. Further, Jessica's parents hate Justin for very good reason, and it doesn't seem like he has any intention of giving up the good bachelor life. Now this week's issue of Star has a story about how Justin really wanted to invite his ex-girlfriend, Cameron Diaz, to the wedding because they're still very good friends. Naturally, Jessica is having none of this nonsense and refuses to let Cam attend the wedding: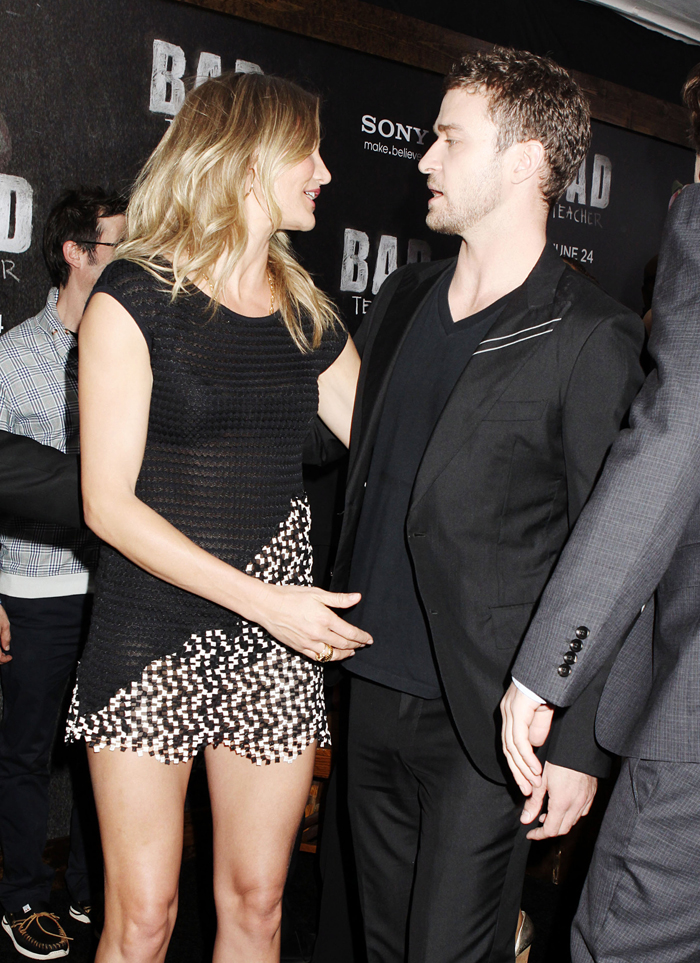 After four years of on-and-off romance, Justin Timberlake and Jessica Biel are finally making it official. But since getting engaged, the couple have been butting heads over the details of their big day. And there's one demand jealous Jessica just won't drop: No invite for Cameron Diaz!

"Jess considers Cam her love rival," a pal of the couple tells Star. "It burns her up that Justin has stayed friends with Cam after breaking up. When they were going over the invite list Jess crossed Cam off and told Justin, "That woman's not coming to my wedding!"

And Cameron — who split from JT in late 2006 — isn't the only persona non grata at the nuptials. "Jessican warned Justin to not even think about inviting another ex, Britney Spears. And she's even limiting Justin's party friends."

Now Jessica's bridezilla behavior has Justin worried about life after the "I do"s. "He's putting on a brave face, but he feels like he's marching to the gallows," says the insider. "Justin bitches about Jess behind her back all the time. If the wedding planning is any gauge, their future together hardly looks bright."
[From Star, print edition, May 7, 2012]
I believe this story probably went down precisely in the manner described. Isn't it funny how Jessica would consider Cameron (who has clearly moved on with a number of men) to be "her love rival," yet fails to be outwardly jealous of any of the numerous women with whom JT has cheated while they've been together. Seriously, this wedding either needs to not happen or happen right away so we can start the divorce countdown.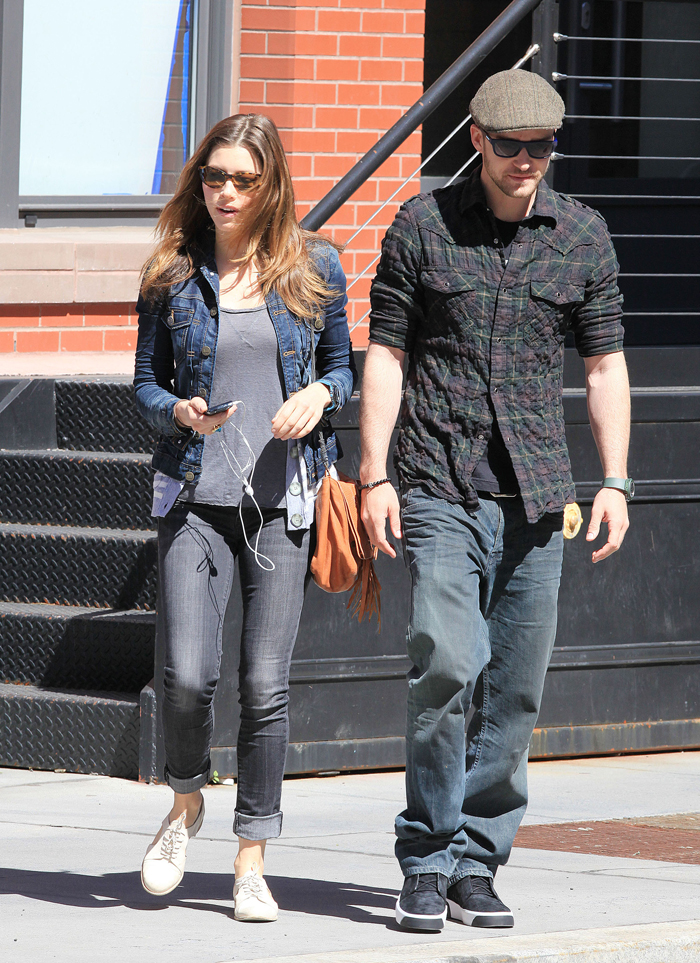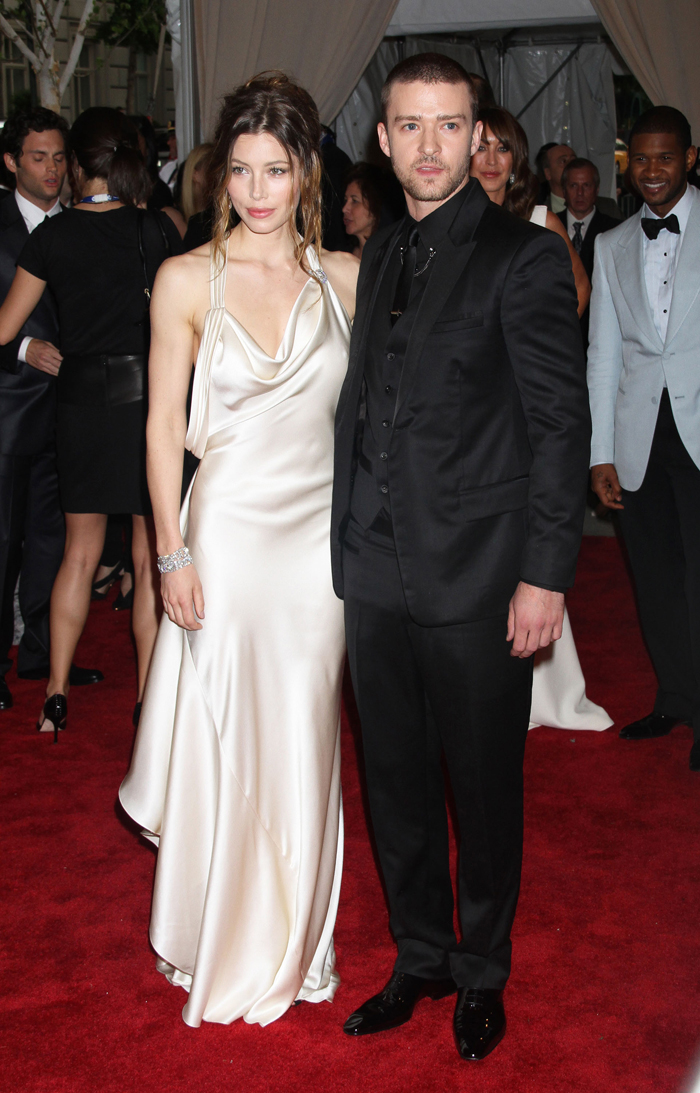 Photos courtesy of Fame/Flynet