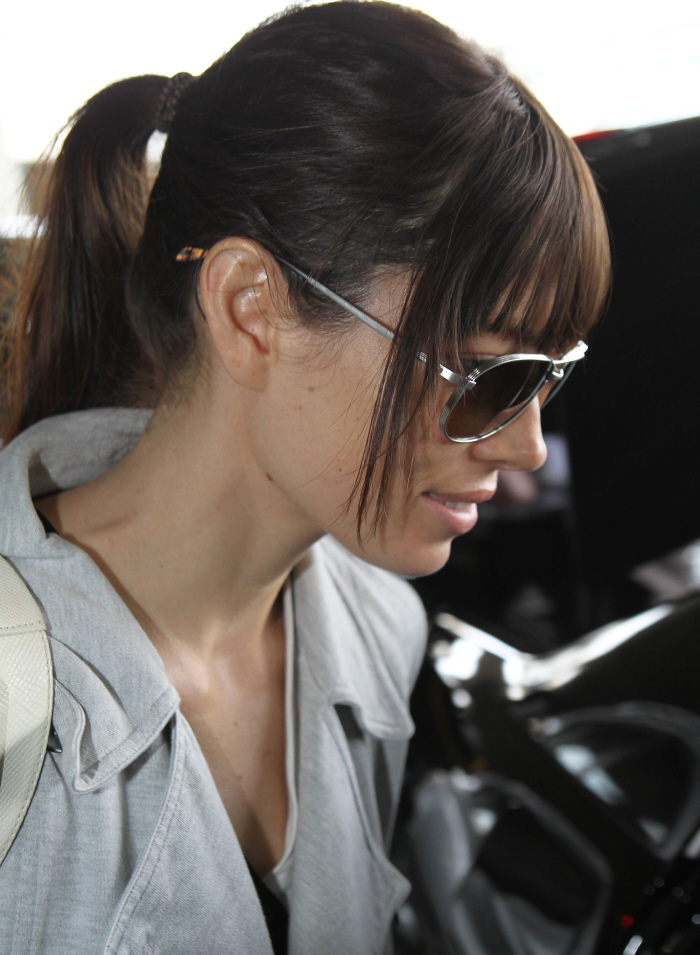 Before we talk about anything else, we really need to have a conversation about Jessica Biel's bangs. Bangs-defenders can yell at me all they want, but this is a perfect example of why I call this crap "bangs trauma". Jessica is a pretty girl – bland and talentless, yes, but PRETTY. Her bangs are too long, too ill-suited for her face, too shaggy, too thick, too MUCH for her face. I really don't understand why Jessica thought they were a good idea, or why other, similarly pretty girls think these bangs are a good idea. They are not. I am a ceaseless advocate for the avoidance of bangs. 9 out of 10 women simply look better without them. Anyway, these are photos of Biel in Paris over the weekend. Rumor is that she's shopping for her wedding dress while in town.
It may not be the first item on every bride-to-be's to-do list, but it's often the most important: The Dress. And it looks like Jessica Biel may have found hers. With wedding season fast approaching, Biel, 30, spent Friday on a seven-hour, high-fashion shopping spree in Paris which included stops at the salons of two major designers.

Accompanied by her assistant – armed with a wedding planning book, sources tell PEOPLE – Biel fueled up with a coffee on the Left Bank's Rue de Bac before popping into Giambattista Valli's chic 8th arrondisement studio for nearly two hours Saturday afternoon.

A source tells PEOPLE that Valli has worked with Biel for years, beginning when "they were both just starting."

"He makes the most fabulous wedding designs," the source added.

She also made another stop at Elie Saab's showroom across town. A source tells PEOPLE that Biel's lengthy visits suggest she may have been in fittings.

Biel also stopped in at a kids' boutique called Bonpoint in the Left Bank, as well as Christian Badou, a nearby kids' furniture shop, prompting speculation she may be planning more than just a summer wedding. Visits to Maje, a women's clothing store in the St. Germain area, a French linens shop, and two concept stores rounded out the trip.

A source says that at Merci, one of the concept shops in the Marais neighborhood, she looked at more furniture and children's items.

The actress is said to have left Paris Saturday to continue her shop-a-thon at another major European fashion capital.

Reps for Biel and Timberlake could not be reached for comment.
I tend to think Biel was looking at kids' furniture just because she knew she was being followed by the paparazzi (whom she probably called). My take is that she's not pregnant. My take is that she's going to wait to get knocked up until after the wedding. My take is that it's all about the dress for her right now, and she doesn't want to be knocked up for what seems like a summer wedding. People Magazine also reported earlier last week that it will definitely be a summer wedding, and a source claimed, "Jessica initially wanted a smaller, more intimate wedding, but Justin from the beginning wanted a big wedding and that's what they have decided on." They want to "include all their friends" and "Justin has promised her the best day ever."
You know what's not "the best" though? Jessica's chunky, oversized engagement ring. She's flashing it in these photos from Paris – it's even bigger than I originally thought. Now, I don't have a problem with gigantic diamonds – I've never been that girl to snipe, "How garish. How gauche." I love big diamonds. I love rings that are obscenely huge. But for my money (or Justin's money), this ring is just fug. It's the chunky, obtrusive setting, I think. Last week, Us Weekly had a hilarious story about how Justin "designed" the setting, and the subtext was "Jessica basically hates her ring."
When it came time for Justin Timberlake to put a ring on it, the "My Love" singer was set on doing it his way. A source tells Us Weekly Timberlake, 31, "went rogue" when he designed love Jessica Biel's six-carat, vintage-inspired engagement ring.

"Jessica's stylist really wanted Justin to come to her when picking out and designing the ring," the source reveals to Us. "She obviously knows what looks best on Jessica, and what type of things she likes to wear. They talked about it [in advance] and then Justin completely went rogue without telling Jessica's stylist, and decided to design the ring on his own."

The source was quick to note that this doesn't mean Biel, 30, isn't a fan of the bauble her fiance chose. "But I wouldn't necessarily say it fits her style," the insider explains.
[From Us Weekly]
Poor Jessica. Stuck with a gigantic diamond ring that she hates. Don't feel too sorry for her, though – my guess is that she'll only have to wear it for a few years before this whole marriage blows up in spectacular fashion.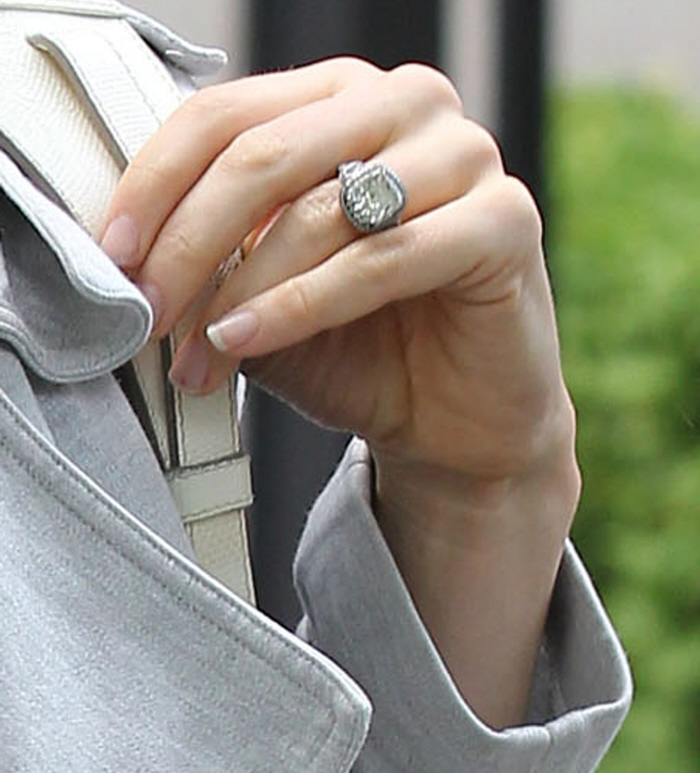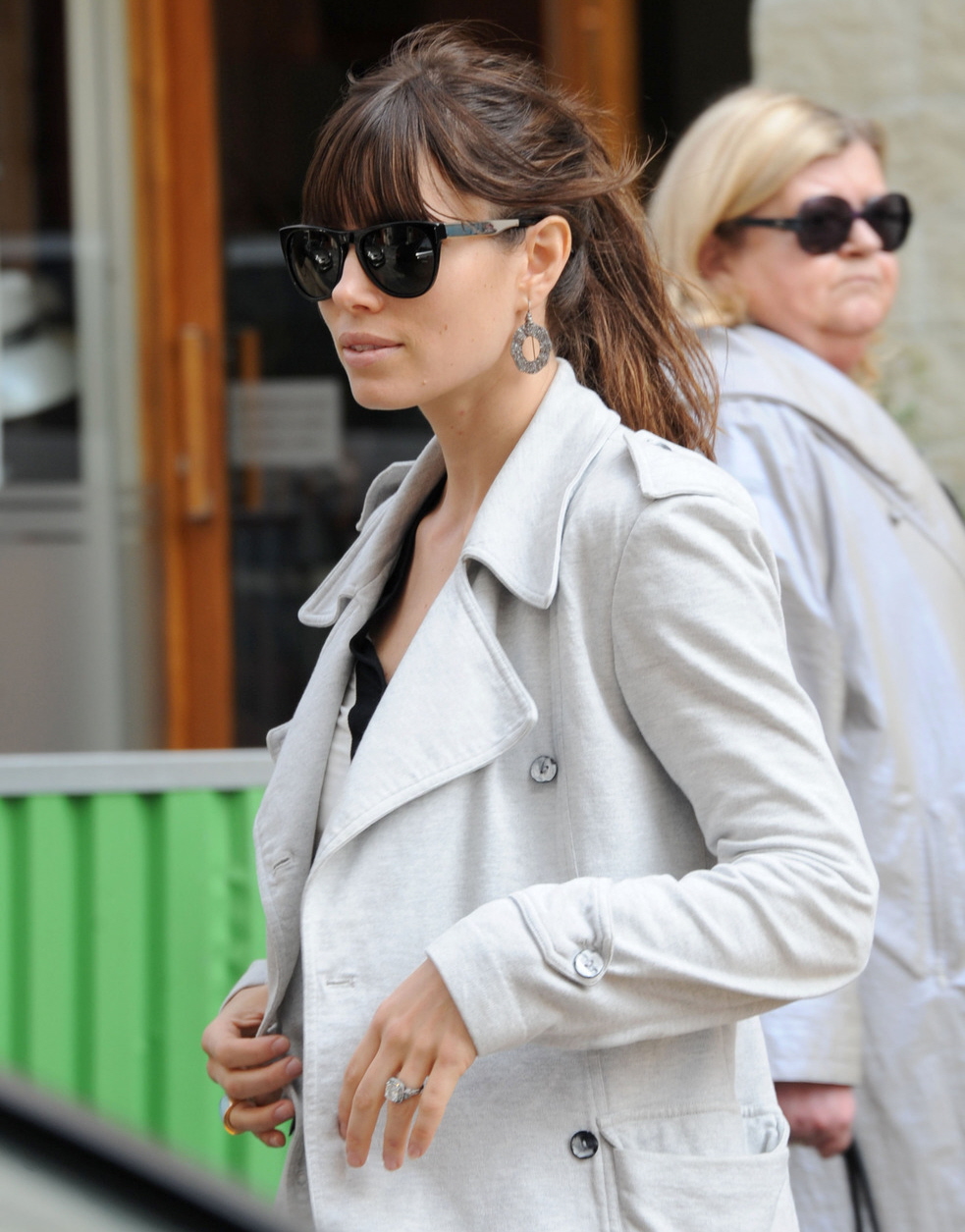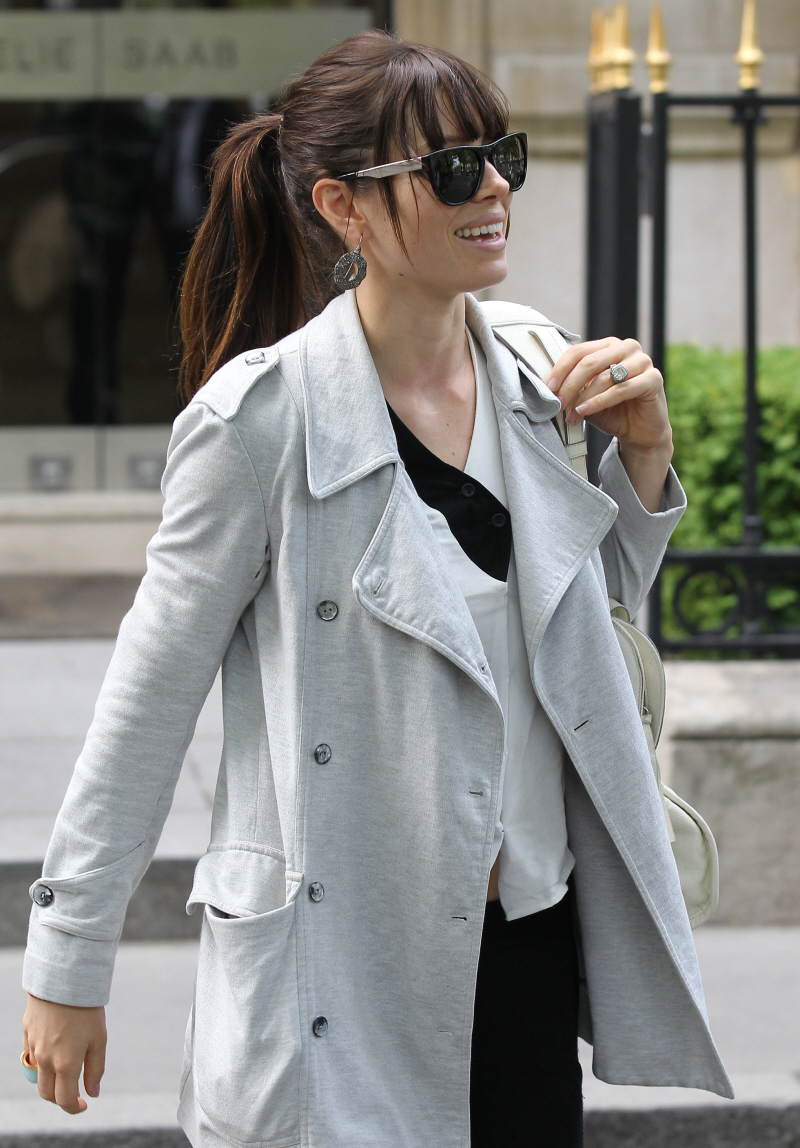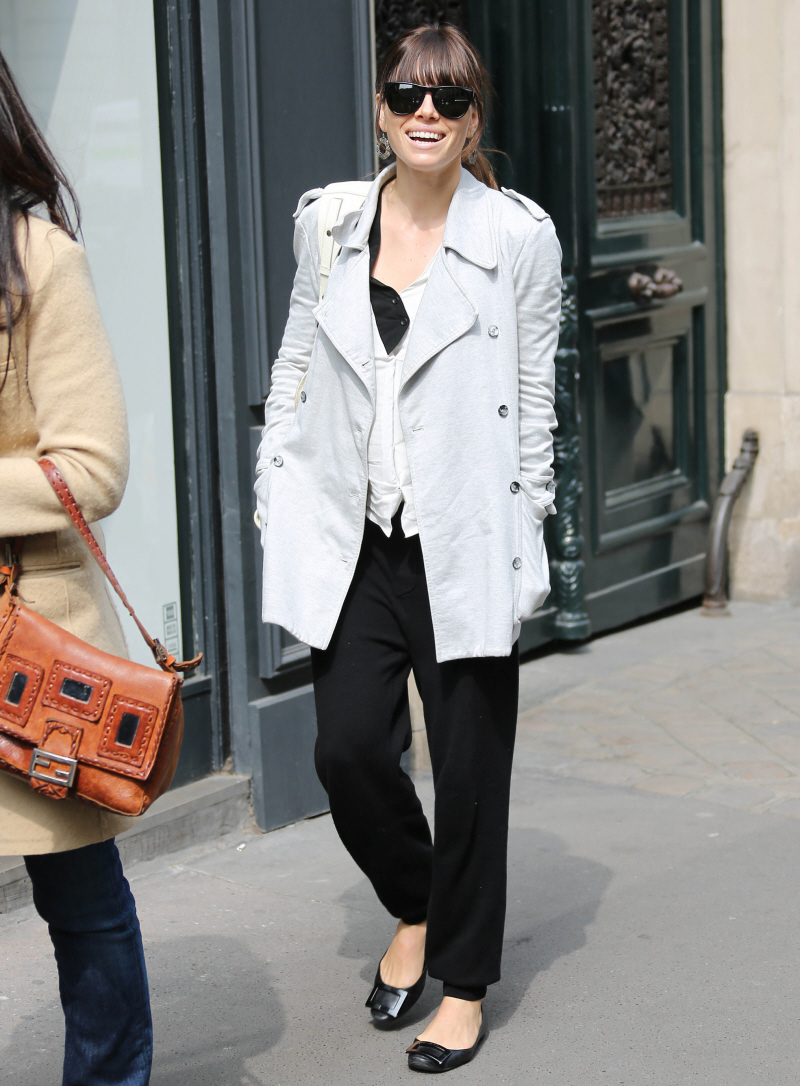 Photos courtesy of Fame/Flynet.