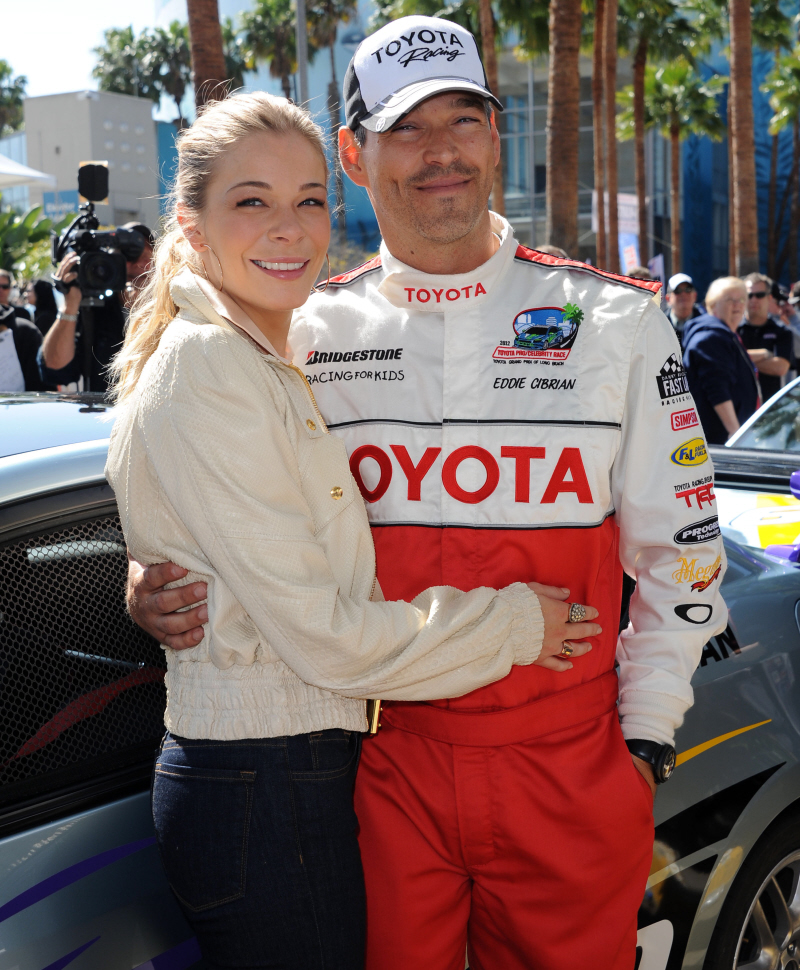 Disappointment! I just glanced through LeAnn Rimes's Twitter, and besides one tweet confirming that she and Eddie Cibrian had renewed their vows, there's no explosion of photos and bragging tweets. I can't believe that LeAnn didn't tweet about every single little last detail about her vow renewal! I can't believe that there weren't a million photos! Is LeAnn learning how to keep it more toned down? GASP.
Game on, Will and Kate. LeAnn Rimes and Eddie Cibrian's first wedding anniversary was last Sunday, April 22. But the country singer, 29, and actor, 38, waited until Friday to renew their vows in what appears to be a quiet, private affair.

"Renewed our vows today," Rimes tweeted Friday. "It's incredible to thank each other for the past year as husband and wife. Here's to another great year!"

The couple, whose romance infamously began as an extramarital affair while they shot Lifetime flick Northern Lights in 2008, gifted each other lavishly last weekend for the milestone. Cibrian gave Rimes a huge ring, featuring a giant green gem encircled by diamonds, while she bestowed her man with a blinged-out watch. ("He loved it so much, he wore it to bed," Rimes marveled.)

They began the celebration on Friday April 20 with a PDA-packed lunch at Toscanova restaurant in Calabasas, Calif.

Friday the 27th was a big day for vow renewals: Mariah Carey and Nick Cannon similarly re-pledged their love in Paris three days before their four-year anniversary. This Sunday, Prince William and Kate Middleton mark their first anniversary as a royal married couple.
[From Us Weekly]
We haven't talked about LeAnn since she was showing off her "anniversary present" – that hideous green ring which she was showing off on Twitter. That was incidentally the day in which one of our photo agencies, Fame/Flynet, conclusively proved that LeAnn is an idiot who calls the paparazzi for "candid" photo-ops with her step-sons – the photographers were waiting for her step-son's soccer game… but LeAnn had given them the wrong time. I want to think LeAnn has decided to tone it down a bit since then, but you know she hasn't. Whatever… LeAnn and Eddie renewed their vows. I'd feel bad for Eddie, but quite honestly, I've started to think that they're perfect for each other.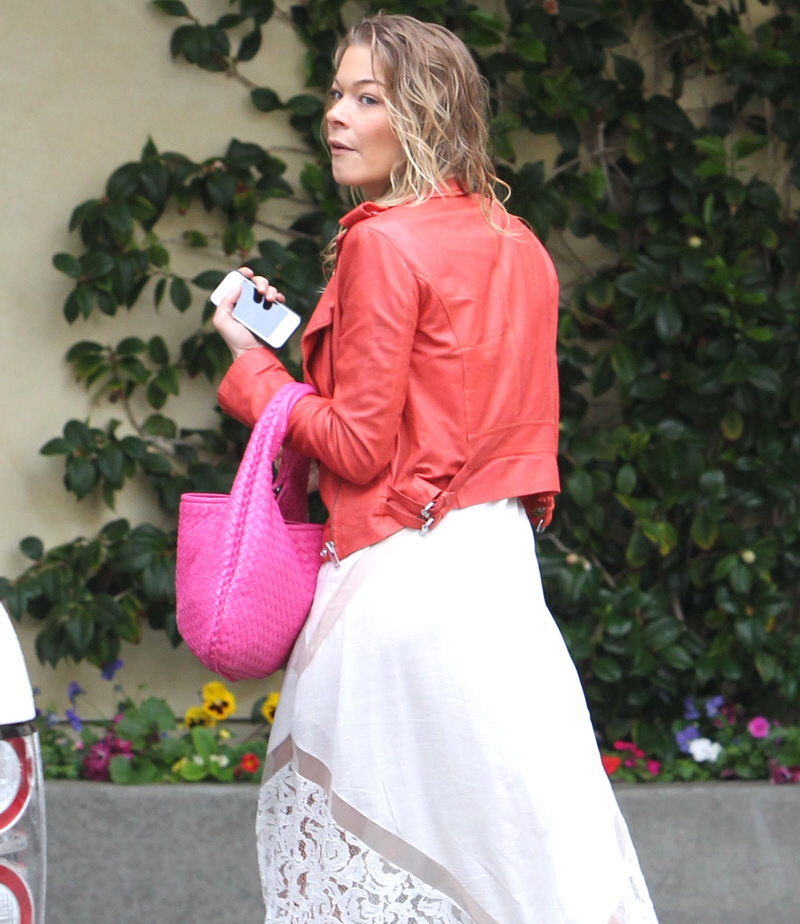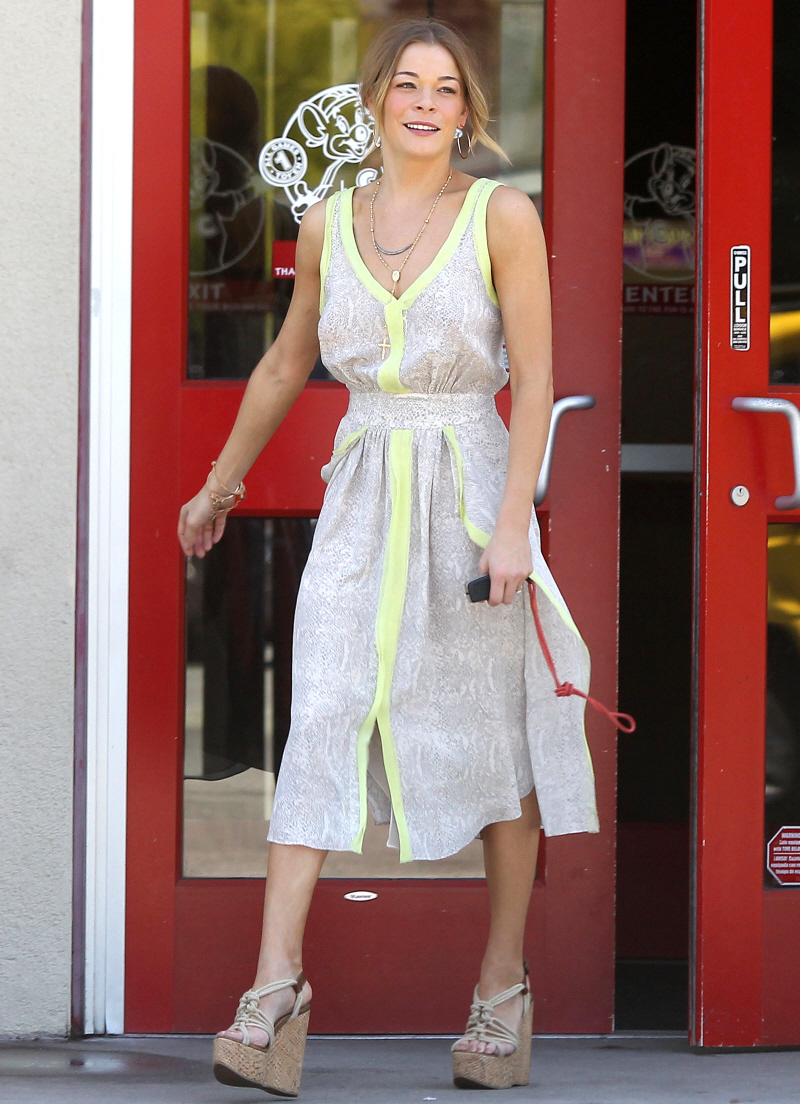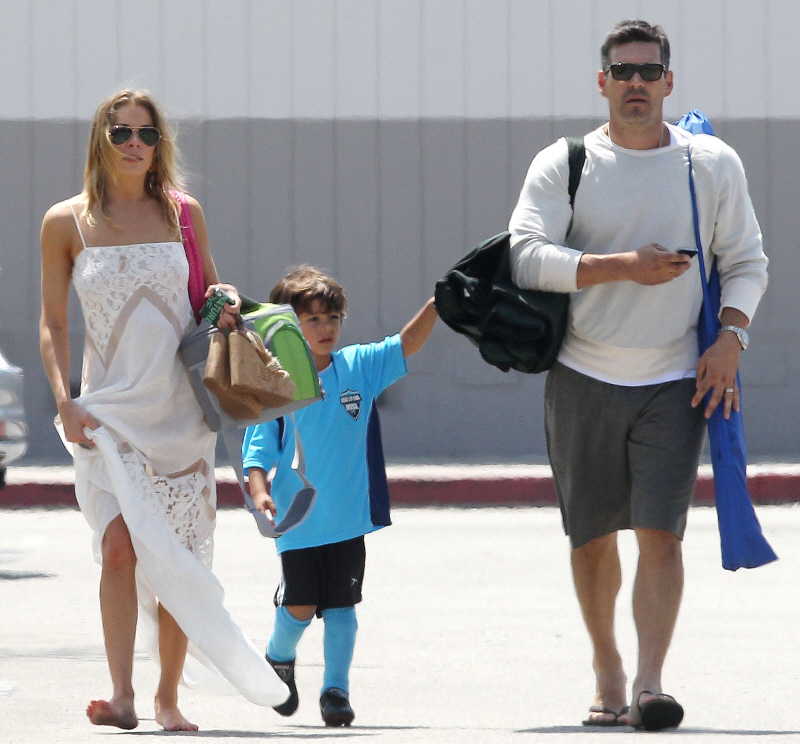 Photos courtesy of Fame/Flynet.