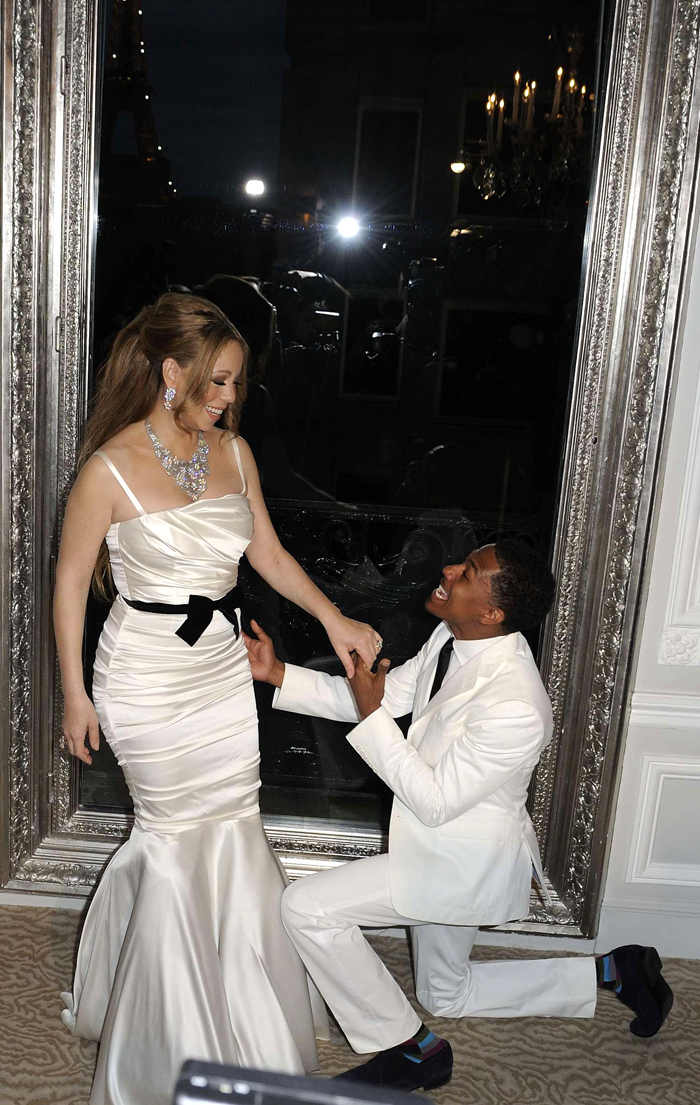 Last week, we reported how Mariah Carey and Nick Cannon were heading to Paris to renew their wedding vows, and here are some photos of the happy couple before and after their renewal ceremony at the Plaza Athenee (right next to the Eiffel Tower) on Friday evening. I know that perhaps I'm wrong to react in a suspicious manner to such a wanton display of excess for two people who are already married — after all, LeAnn Rimes and Eddie Cibrian also renewed their vows this weekend as well — but it seems like such a famewhore move. Very public vow renewals are also very obviously geared to inform the world just how happy a couple is to be married to each other, and this often seems like a method for a couple to use to convince themselves of their own enduring love. I guess I'm just worried about Mariah and Nick and don't want them to fall prey to Heidi-and-Seal Syndrome. Then again, Mariah's always been a glorious diva, and here she takes no exception to this rule because (conveniently) all of the photo agencies knew exactly where to find her and Nick while they did their renewal thing in matching white attire.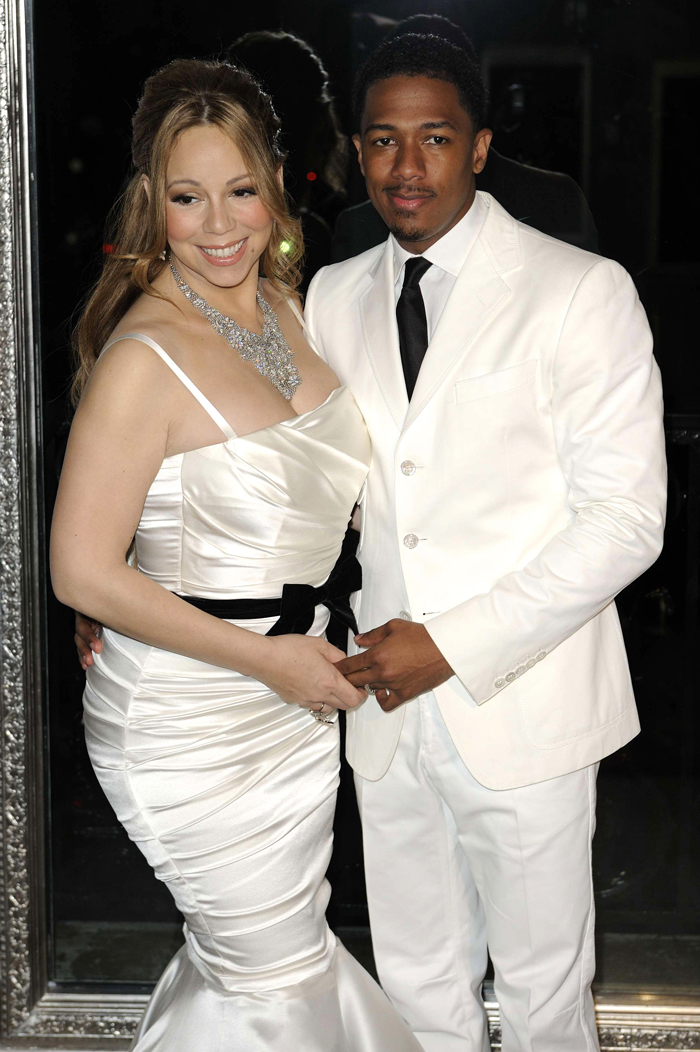 Mariah wore a spaghetti-strapped white, gathered gown with a mermaid-like skirt and a black bow around her waist. Her figure looks stunning.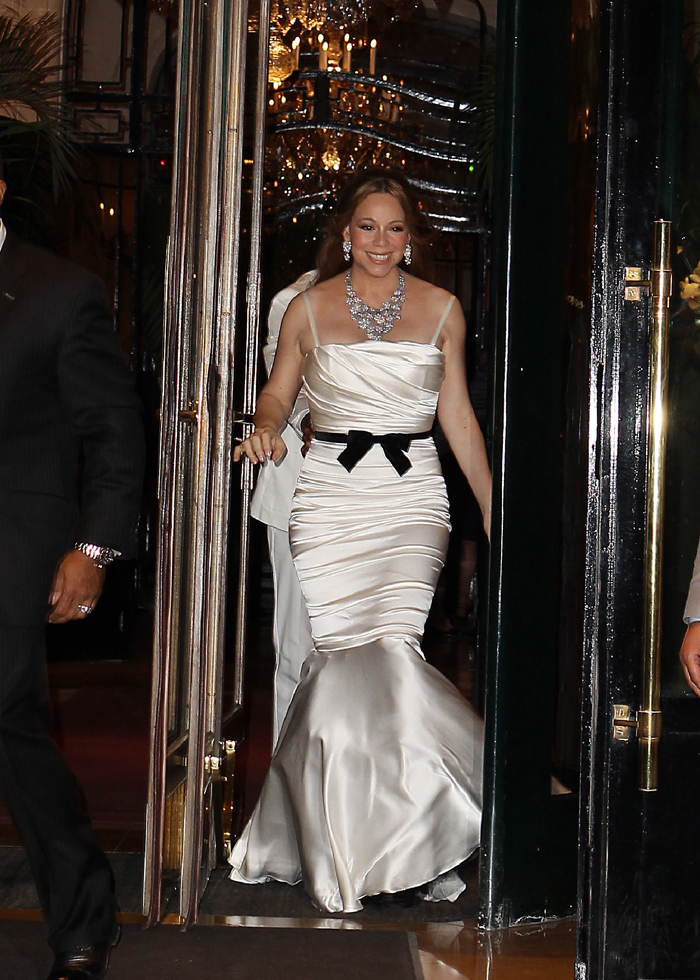 Of course, both Mariah and Nick had to make their own grand, respective displays of PDA for the cameras too.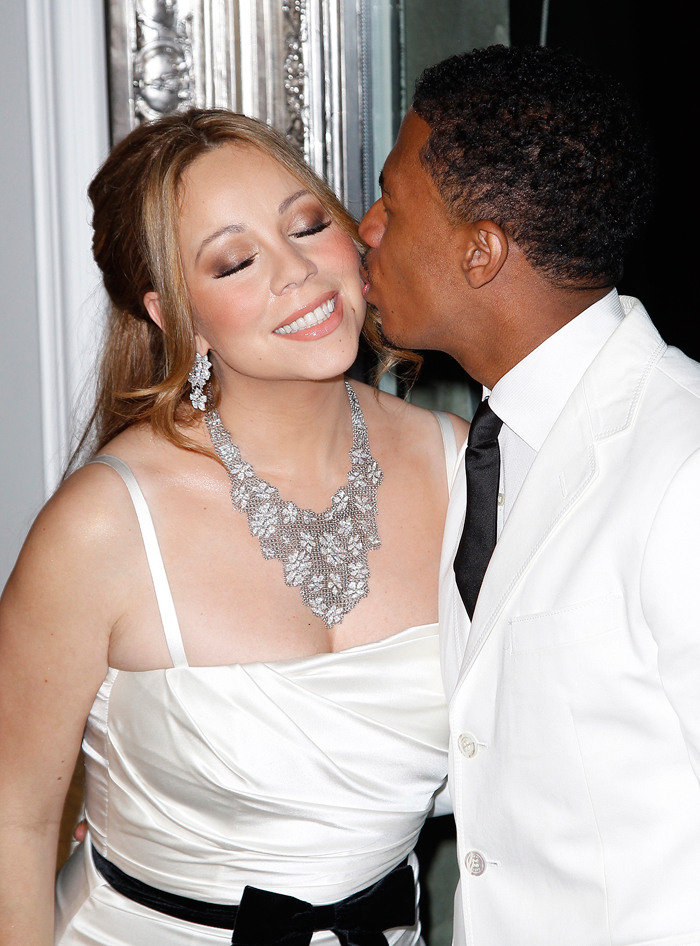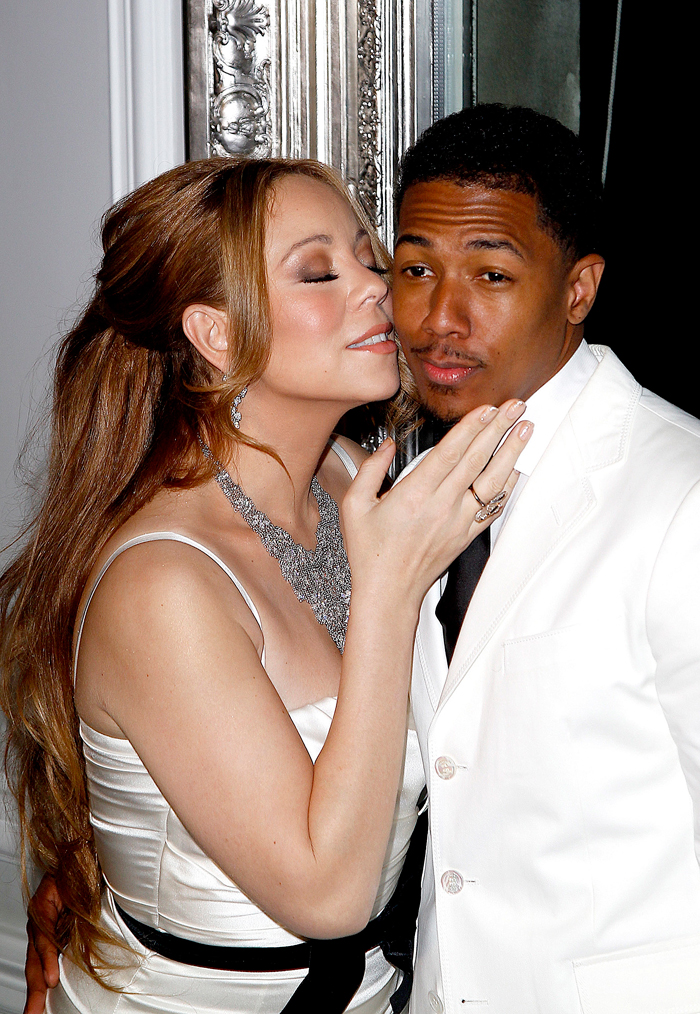 Here are Mariah and Nick heading to the airport on Sunday to leave Paris and come back home to dem babies. For whatever reason, Mariah is wearing a full-length, flowing black gown while Nick is showing his guns in a white wife beater and matching sweatpants. Such strangeness.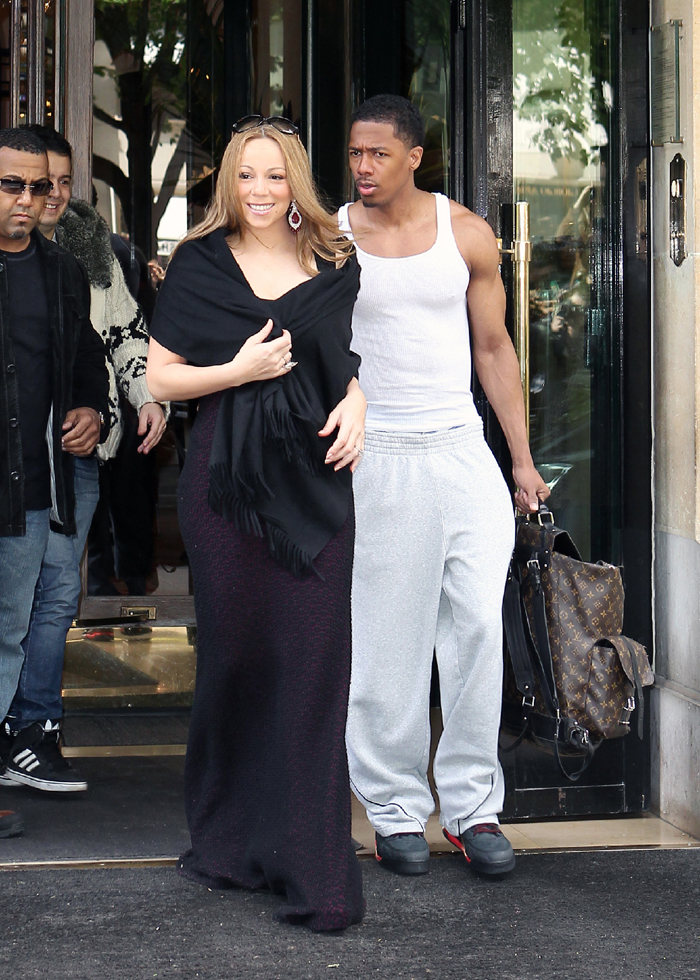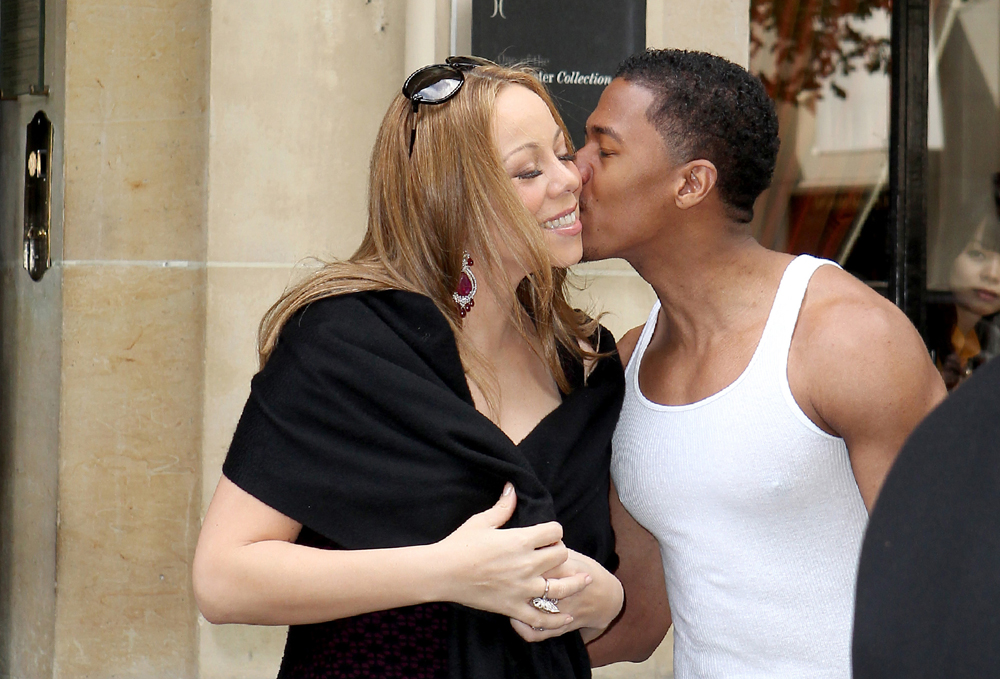 Photos courtesy of WENN