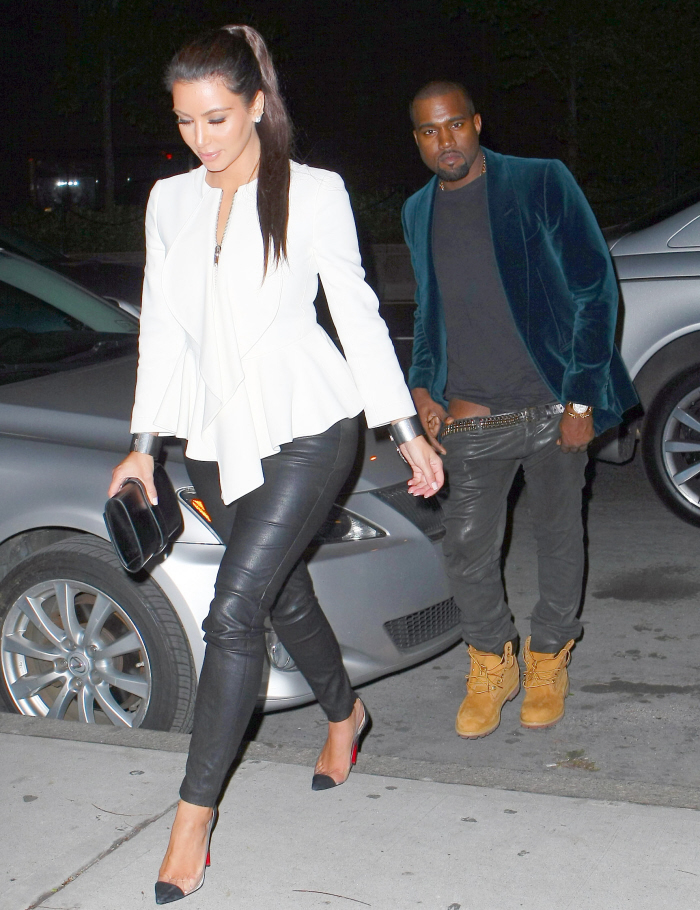 Here are some photos of Kanye West and Kim Kardashian from this past weekend that we simply never got around to talking about. I think this was Friday night in NYC. Kim and Kanye got pap'd (ha) coming out of a car, and Kanye's pants were sliding off and I guess we were supposed to think that he and Kim were doing something dirty in the backseat. Which… I mean, I'll go for some backseat bonin' and all (I grew up in the South, y'all, most of my formative sexual experiences were in the backseats of cars), but I simply don't buy that Kim and Kanye were doing anything that dirty. Kim's leather pants look poured on – she probably needed the Jaws of Life to get her out of those things. My verdict: the most that happened in the backseat was a handy.
In other Kimye (eye-roll) news… well, there's a lot. Bullet points? Sure!
*Hollywood Life says Kim is worried that Kanye is too controlling. A source tells HL, "Kanye is always asking her where she is and who she's with. He's always looking over her shoulder while she's texting and asking her who she's talking to. He's being super controlling and she liked it at first but now she feels suffocated." Er… that's what happens when a dude knows you're the kind of girl who will marry a dude you don't love to further your famewhore, money-grabbing ways, all while cheating on your fiancé/husband! That was a complicated way of saying that Kanye knows Kim is a cheater – she already cheated on Kris Humphries WITH Kanye.
*Us Weekly claims that Kim and Kanye are "very serious" very quickly and that they're ready to "pick out rings." Just call her Jennifer Love Kardashian. A source tells Us Weekly, "they're already talking marriage." And Kim "wants to be with him as much as possible… They really know and love each other." Thus, she's coming on tour with 'Ye and Jay-Z this summer. Because why not? Soon the Beyonce-Kim cage-fight will be upon us!
*In Touch Weekly has a weird story about Kim "falling for Kanye's lies" because Kanye is "a player who's been publicly accused of cheating" and a source says "he may be spoiling Kim and treating her like a princess, but he hasn't changed. It's all a lie!" Yeah, but when he was accused of cheating, wasn't it by Amber Rose? And didn't she claim he was cheating on her WITH Kim? Whatevs.
*OK Magazine put Kim on the cover and the story is completely weird and random and obviously false. They say Kim wants to adopt a baby from Armenia. At some point. And she wants a biological baby too, at some point. Blah.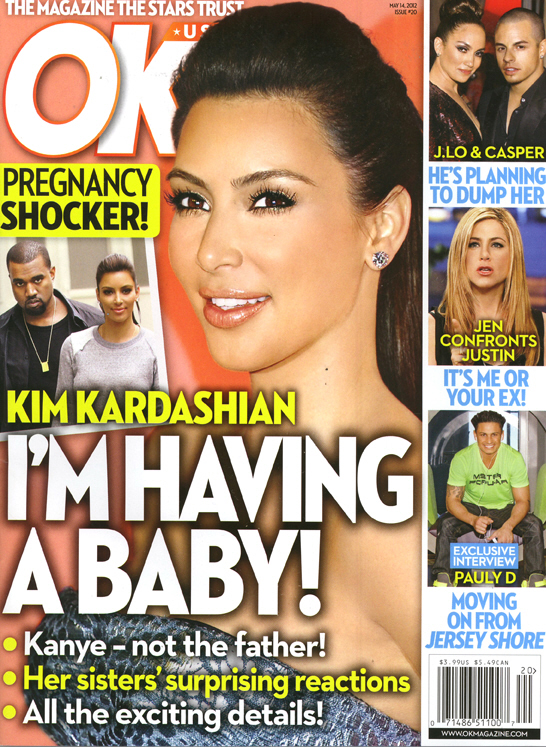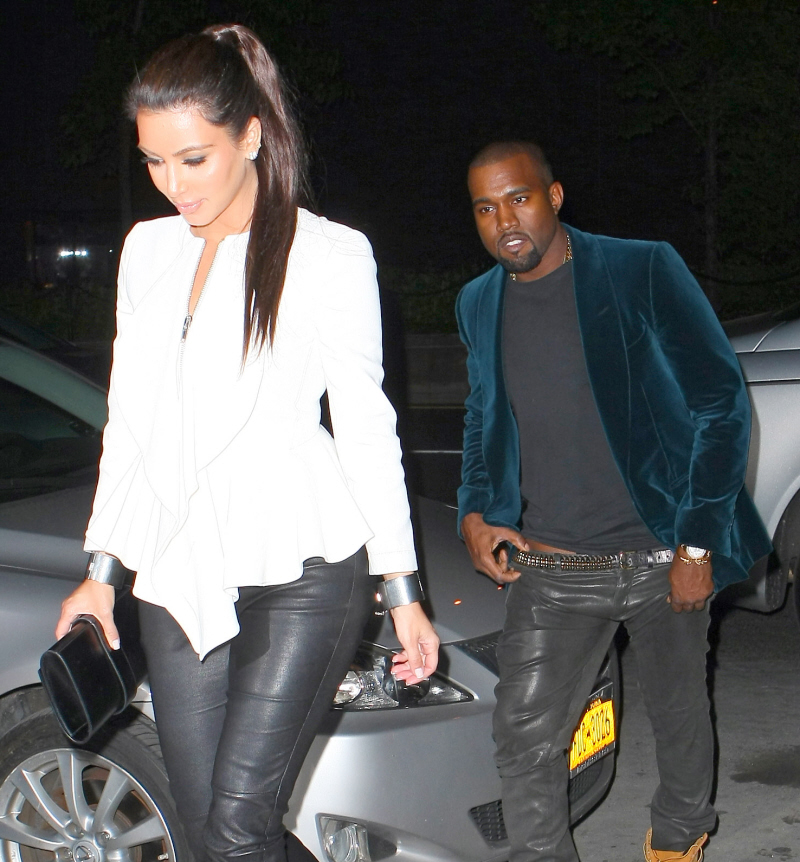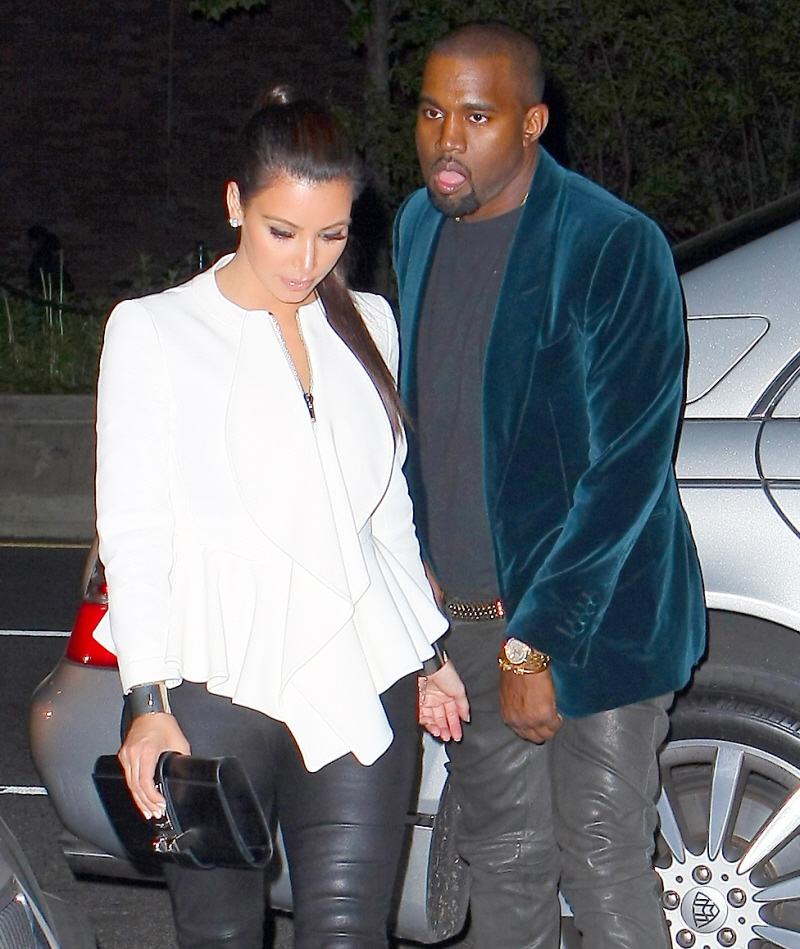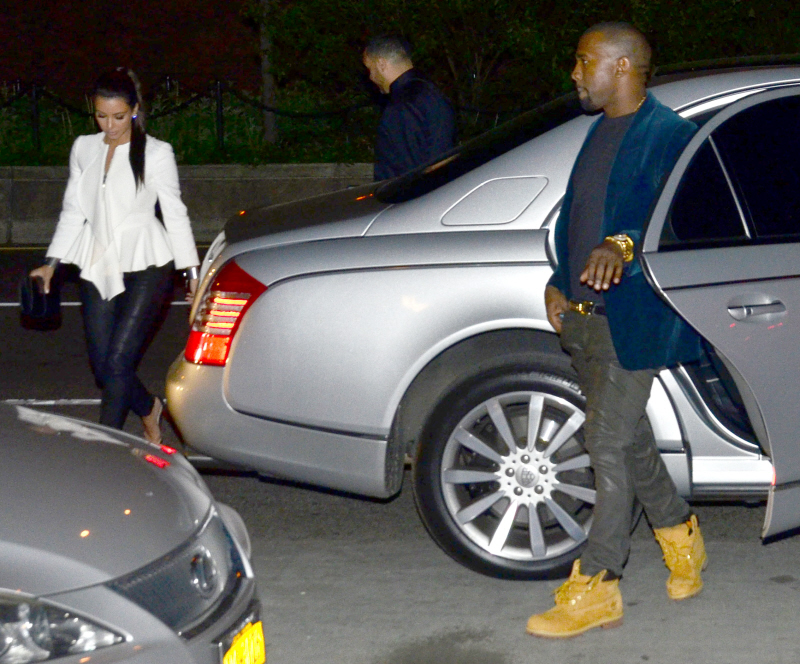 Photos courtesy of Fame/Flynet.