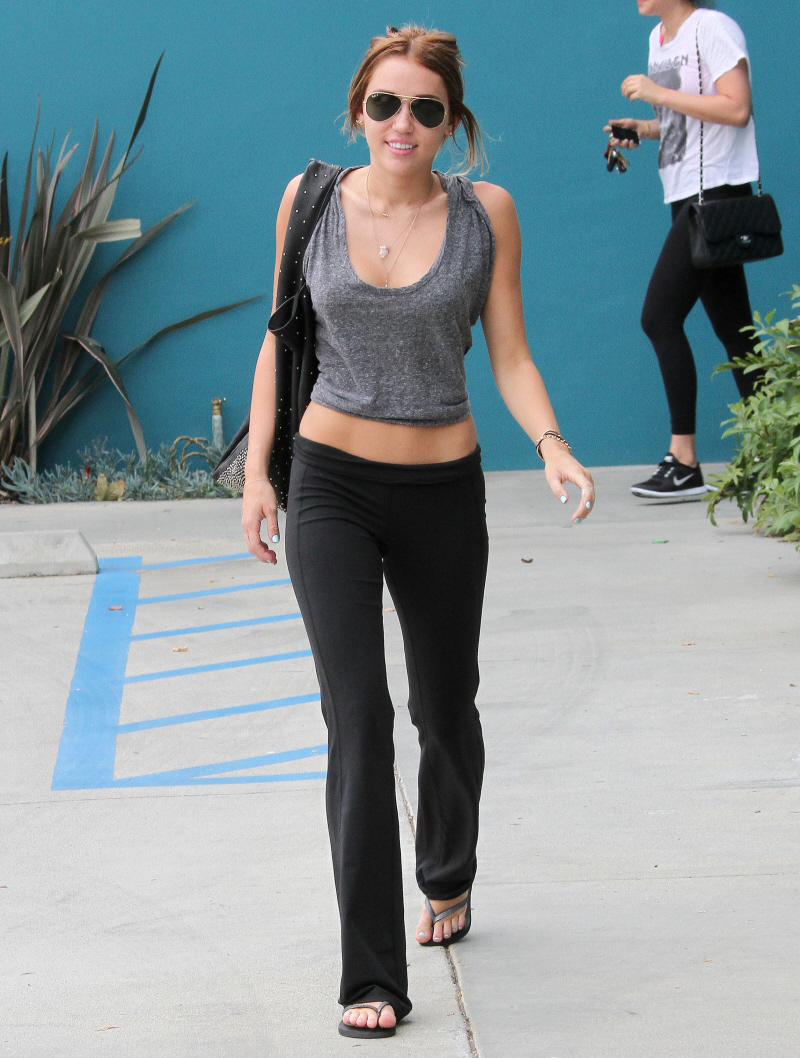 A few days ago, I was looking at some new photos of Miley Cyrus, and I found myself sick with… envy. Miley's life is looking pretty sweet right about now, right? She worked throughout her childhood and she's sitting on millions of dollars. She doesn't have to work at all. She's young, she owns her own home, and she lives with her cute Aussie boyfriend, Liam Hemsworth. She spends her days having sex with her hunky boyfriend, getting her hair done, going to endless Pilates classes, smoking weed, and hanging out with her dogs. I'm just saying… that's a pretty sweet life when you're 19 years old.
So, Miley (and Liam) are already dog-parents to three puppies – Lila, Floyd and Ziggy. Since Miley really didn't have anything else to do, she just adopted another rescue puppy. She and Liam have named the little Rottweiler-beagle mix "Happy". Miley explained on Twitter, "He was left in a box in front of Walmart. I don't understand how people can be so cruel. That's why we named him Happy." Liam was also spotted on Tuesday picking up stuff for the new puppy at the pet store – you can see the photos here. Isn't that cute? Miley keeps adopting puppies and Liam is totally enabling her. He's all, "Fine, I'll go get some more pee pads, babe." They're like the young version of Brangelina, only they're adopting puppies not international babies.
Miley tweets lots of cute photos of Happy too! The little white dog is named Joey, and Miley says Joey is "Happy's new girlfriend." Happy looks like he's going to be a handful, doesn't he? My puppy can do those big, soulful eyes too. Right before he turns into a maniac dog.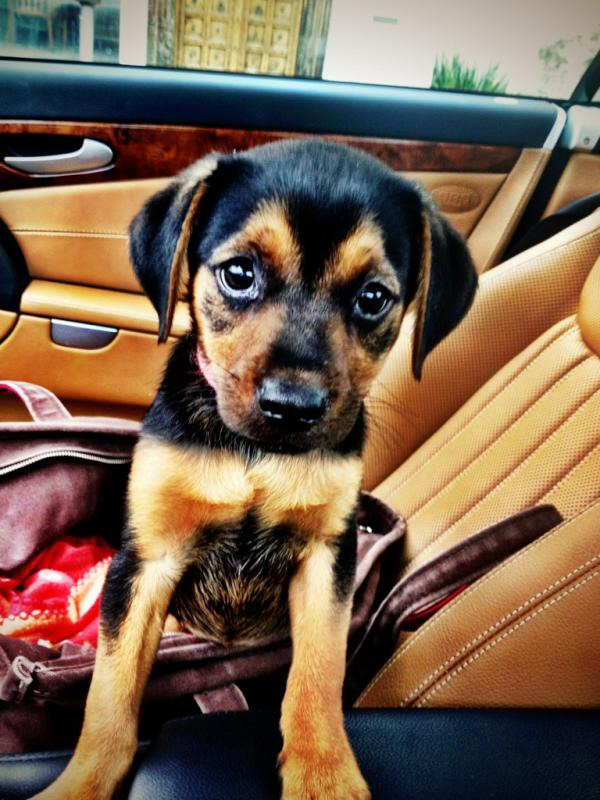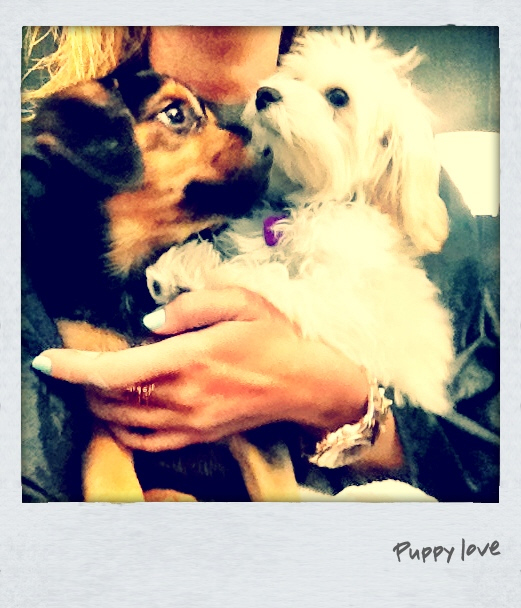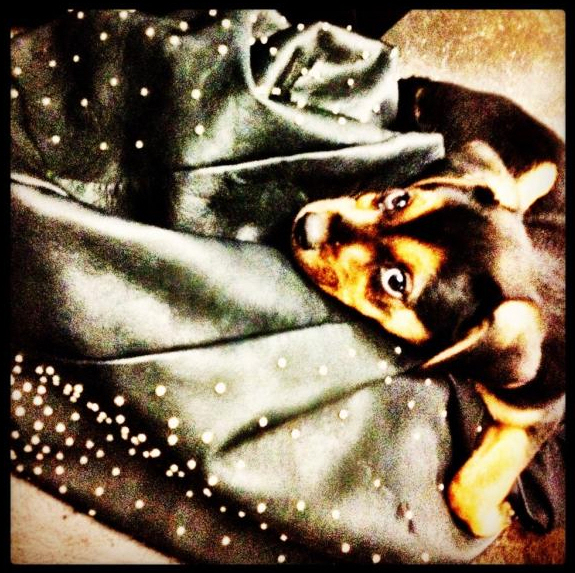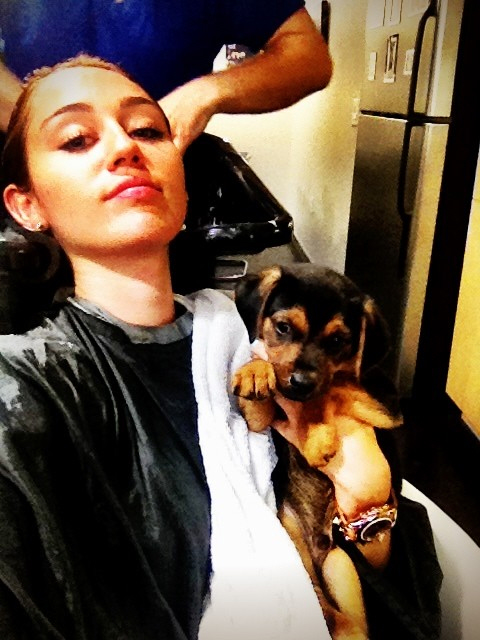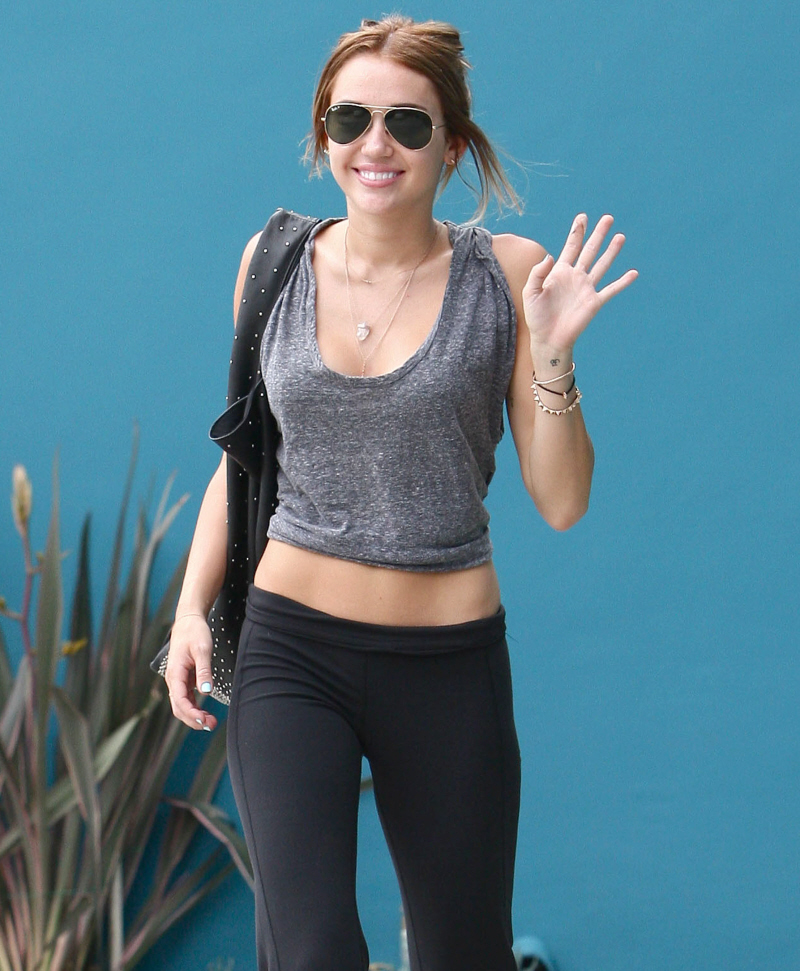 Photos courtesy of Miley's Twitter, Fame/Flynet.