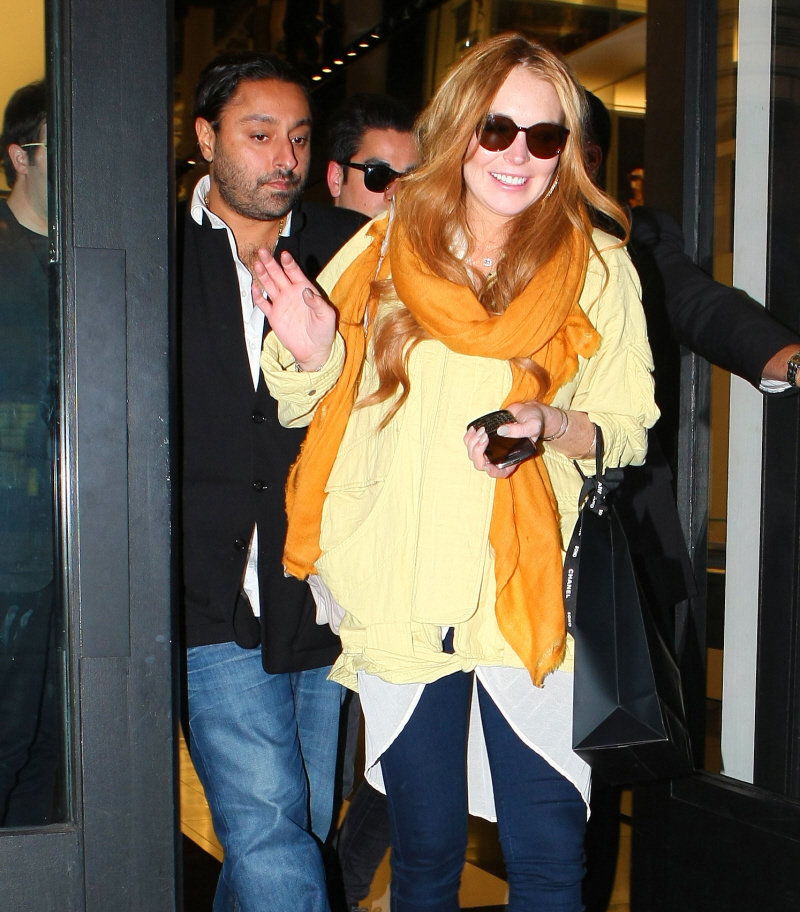 During last fall's New York Fashion Week, Lindsay Lohan was in typical crackie form. She was making her way into whatever Fashion Week party would have her, and once inside, she was causing crack drama by throwing tantrums and cocktails, etc. It was also during NYFW that Lindsay spent a lot of time with her on-again-off-again married lover/john Vikram Chatwal, a New York hotelier. According to reports, Vikram's wife was not happy at all with the crack drama, and the wife wanted Lindsay out of her estranged husband's life (LL threw a crack-tantrum about that too). But Vikram seemed to continue "spoiling" the Cracken – and there are even photos to suggest that LL and Vikram are coke-buddies. Anyway, I really thought Vikram and Chatwal were done, but here are some new photos of them out and about in NYC yesterday. I almost feel sorry for this guy… except I don't. I pretty much think he's paying for her services in blow (and Chanel, judging from the bags).
Speaking of cocaine, it was widely reported that LL spent most of the White House Correspondents Dinner going in and out of the bathroom. To "smoke" obviously? Or to do lines. And then Us Weekly had this story in their print edition:
A source tells Us Weekly's Hot Stuff that Lindsay Lohan was six hours late to shoot her guest appearance on Glee April 25 – and "this was after a crew member went to the Chateau Marmont to get her." Another source says Lohan retreated to her trailer "every five seconds." While a Glee rep denies the allegations, the second insider adds, "She was meant to shoot for five days, but they changed the script so they were done with her in two!"
[From Us Weekly, print edition]
Subtext: LL is still a twitchy cokehead.
And if that's not all… Lindsay may be back with Samantha Ronson. I KNOW. All of that stalking paid off, y'all. X17's source says Lindsay and Sam were together on Tuesday night at a club (because Lindsay is such a homebody) and "Lindsay and Sam were whispering and laughing and they left the club holding hands. They didn't care who saw them, and they definitely seem to be back on. It was just like the old days — they couldn't get enough of each other!" Poor Sam.
Last Lindsay story and then I'm done – TMZ reports that Lindsay's hit-and-run outside the Hookah Lounge is now in the DA's hands. The cops referred the case – where an Iraq War vet was run over by a liquor-soaked Cracken – to the district attorney's office, and they'll decide whether or not to proceed. TMZ says it probably won't happen, though, because of the lack of evidence. Although… Radar has been claiming that the security video is pretty interesting. We'll see.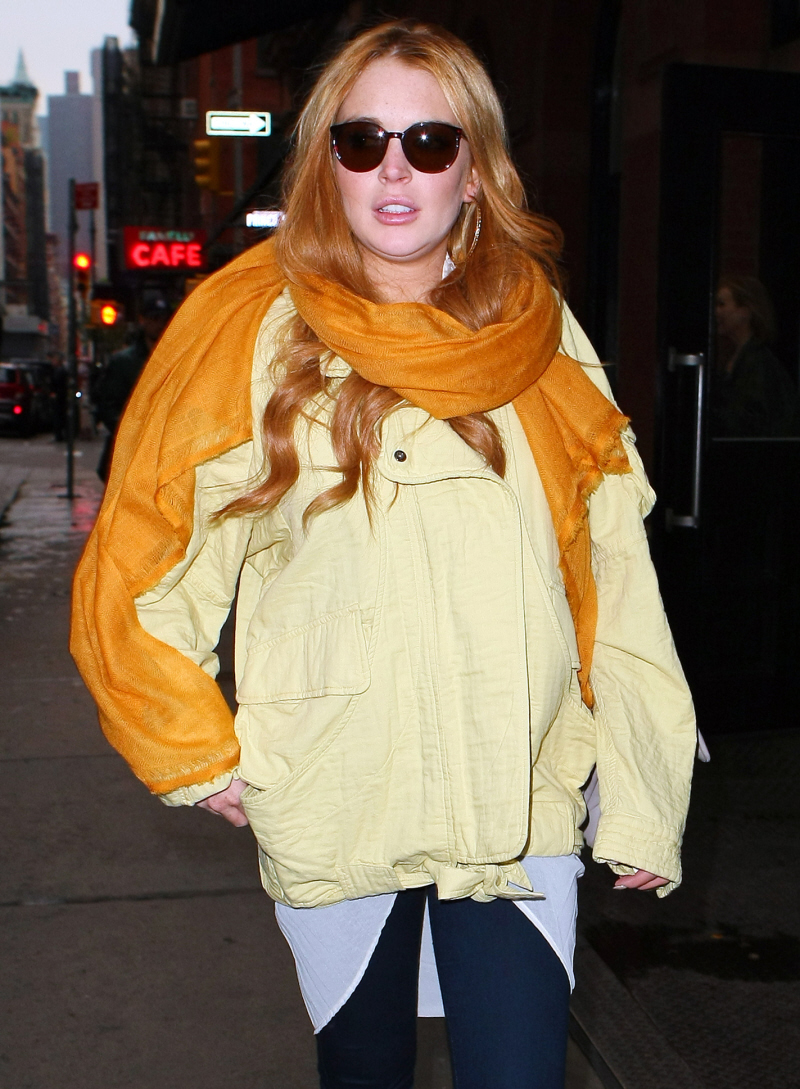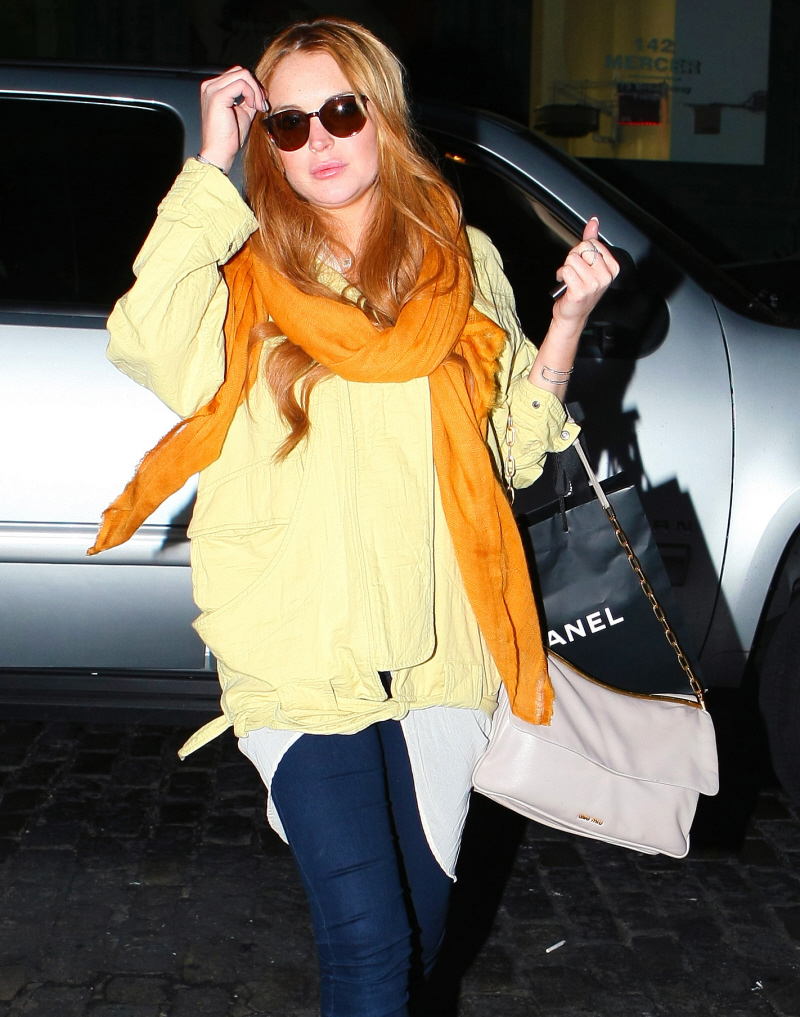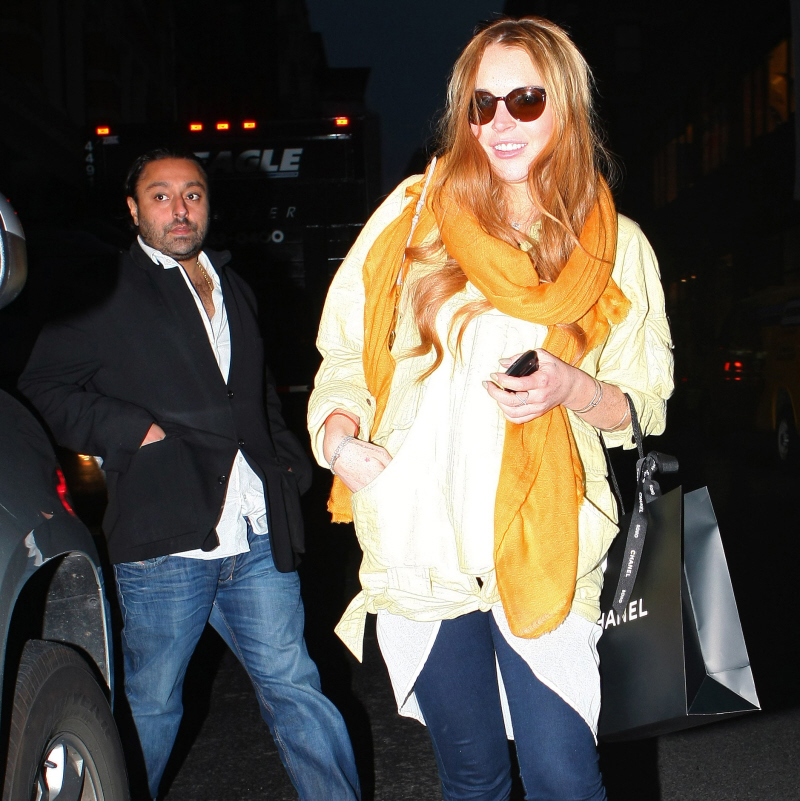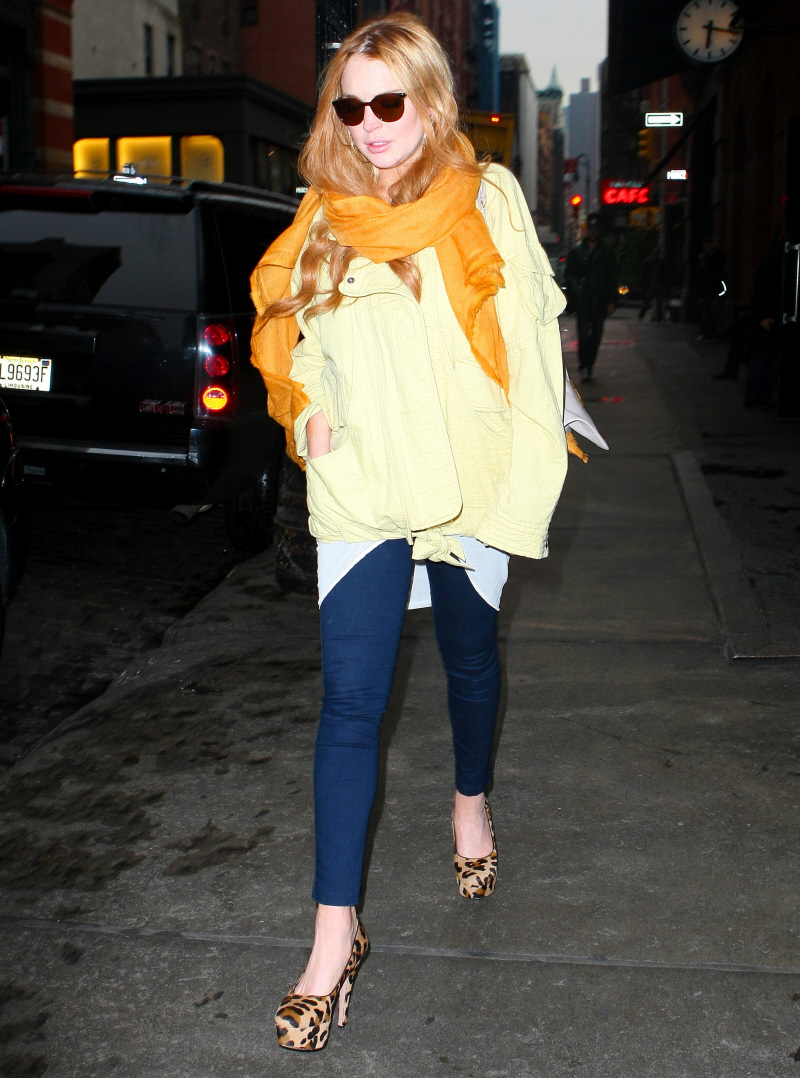 Photos courtesy of Fame/Flynet.