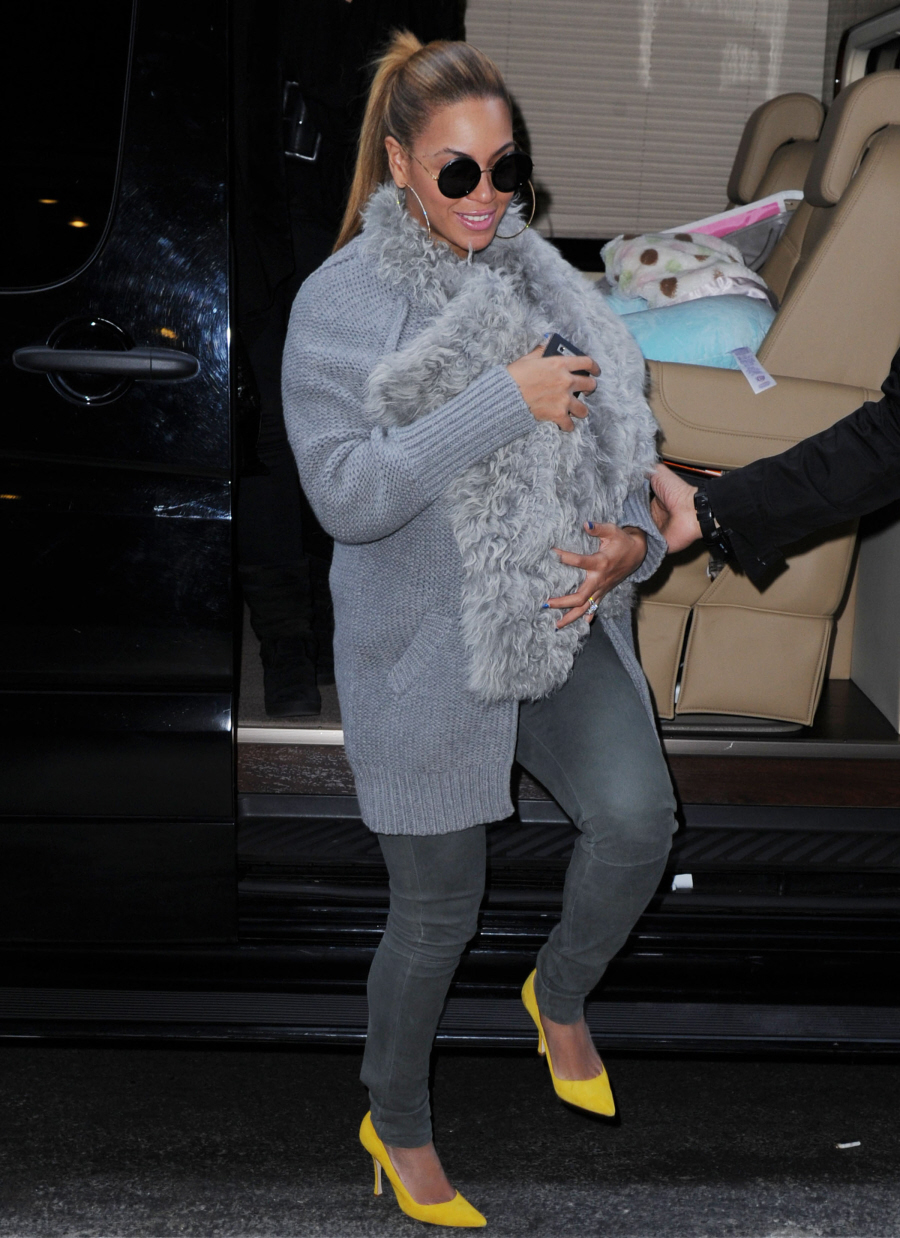 For whatever reason, people are still talking about what Beyonce did to take off her "baby weight" ("pillow weight"). Beyonce tried to discuss her postpartum weight issues, but much like everything else in the interview involving the discussion of her pregnancy, everything seemed slightly… "off". It reminded me of that scene in The 40-Year Old Virgin, where Steve Carell's character is trying to describe what a boob feels like using really weird descriptors and suddenly everyone realizes he's never touched a boob ever. Anyway, Beyonce told People Magazine that her post-baby weight loss was simple: "I counted calories. I worked out maybe three to four times a week. I did a lot of walking in the beginning and now I'm running. But I had to work my way up. I couldn't just go right from being pregnant to running." So it's weird that Beyonce's trainer says something different, right?
It's hard to believe that Beyonce Knowles gave birth just four months ago.

The singer, 30, confidently showed off her svelte post-baby body in a sexy black swimsuit in St. Bart's April 9 — and with good reason. Knowles hit the gym five days a week with trainer Marco Borges. "We do cardio and plyometric moves like lunges and jumps on and off a bench, the pro tells Us Weekly.

The 5-foot-9 star, who is breast-feeding, avoids processed fare, sticking to whole foods like vegetables and grilled meats. "You don't have to eat only celery sticks," Borges advises. "Be sensible and exercise constantly."

Currently rehearsing for her first post-pregnancy show on May 25 in Atlantic City, Knowles — mom to daughter Blue Ivy with husband Jay-Z, 42 — "is loving her body!" a pal tells Us.
[From Us Weekly]
"Exercise constantly." Lunges. Jumping off a bench right after you've given birth? Sure, maybe the trainer is talking about what Beyonce is doing NOW, not just after she had "given birth." Sigh… I don't even know anymore.
By the way, Beyonce keeps adding photos to her Tumblr. She just added the one of the "BLUE" necklace yesterday! I kind of like the Blue bling.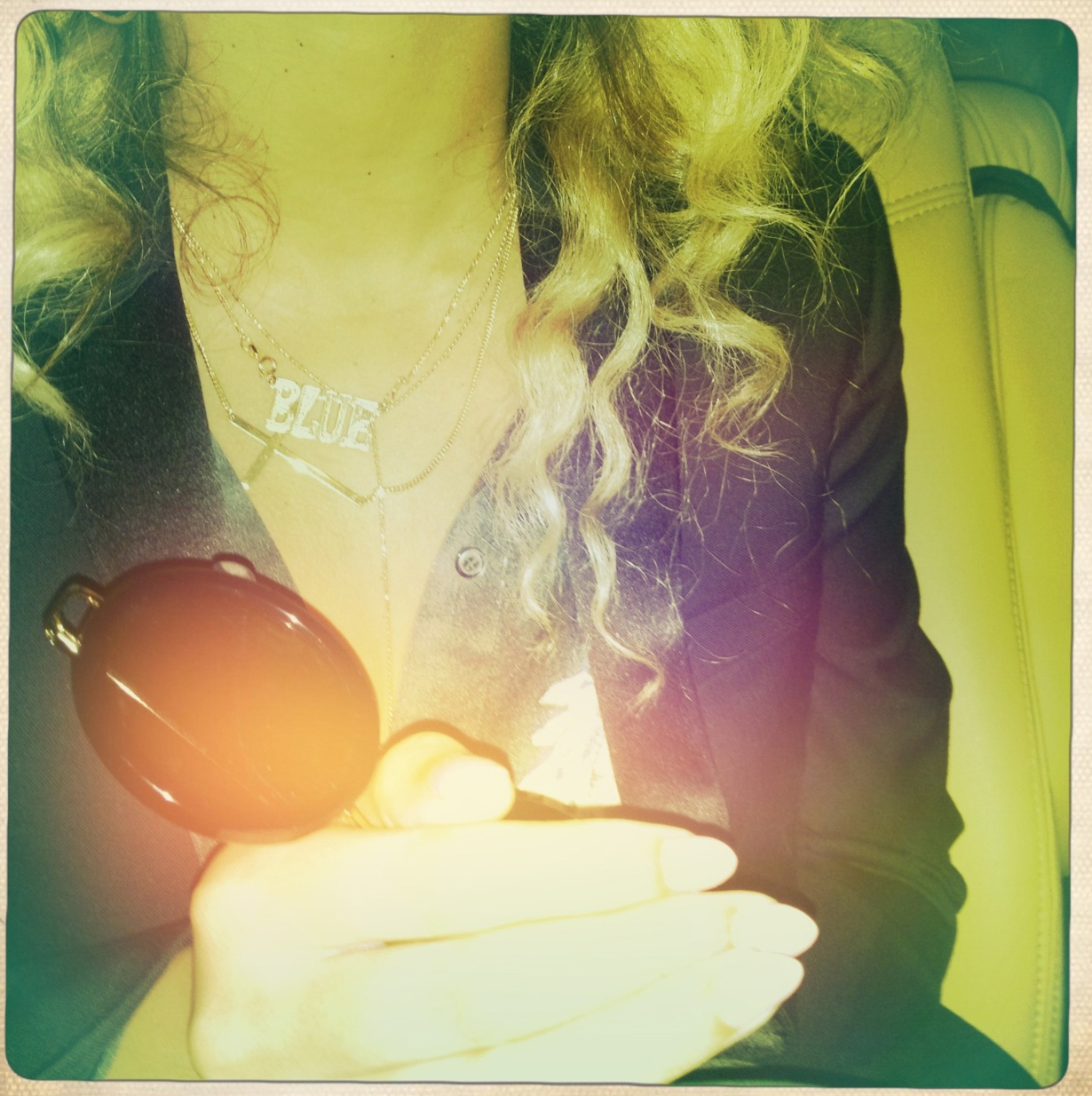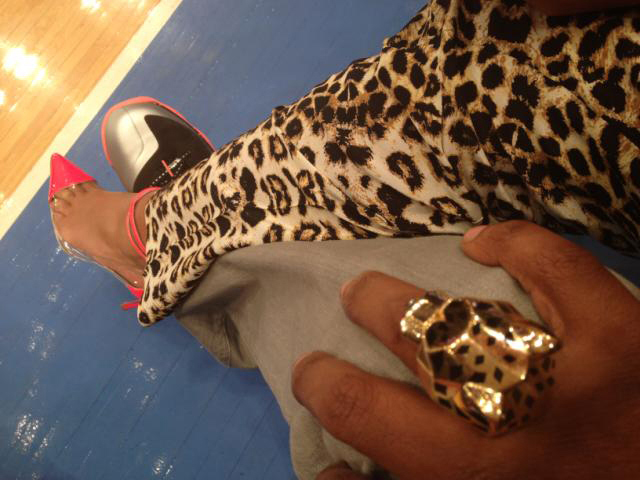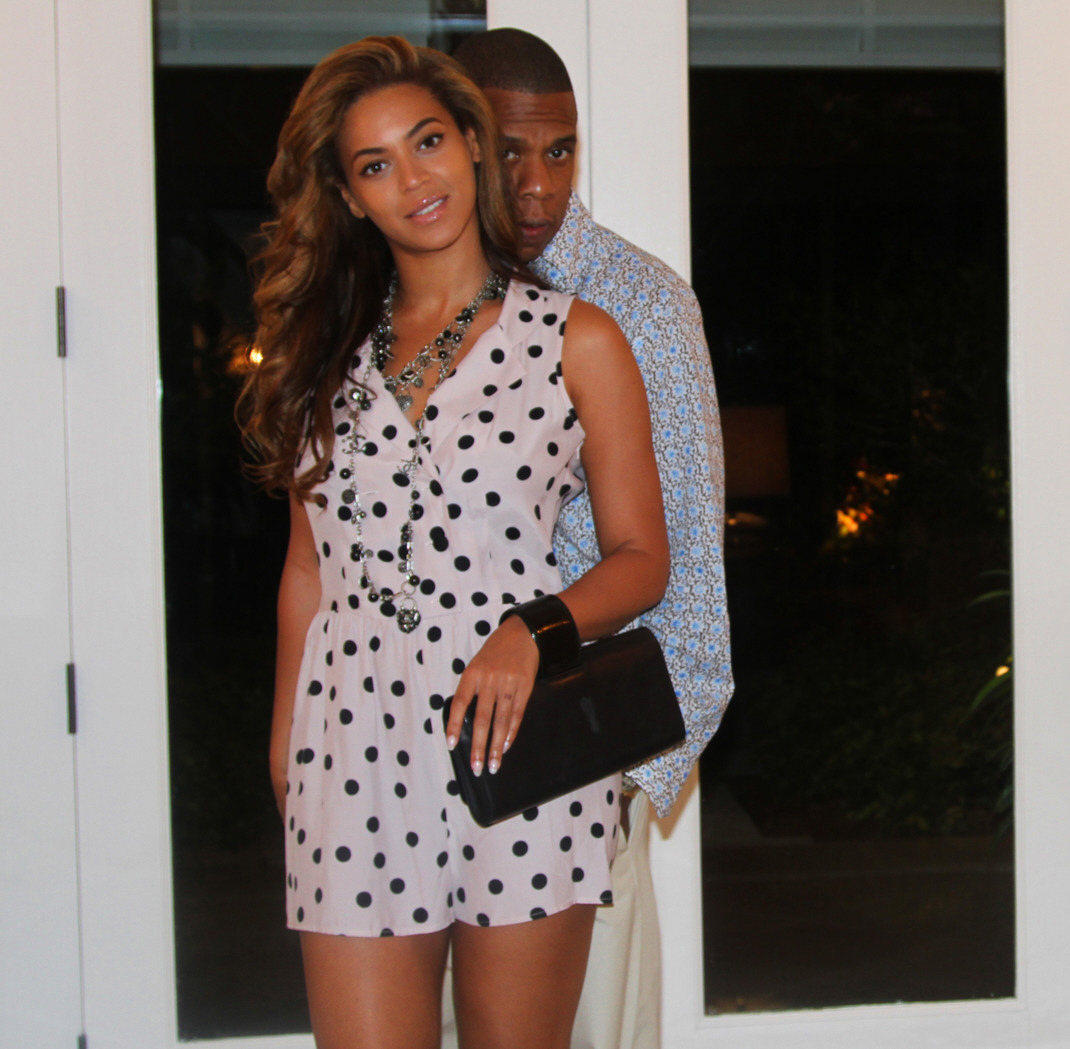 Photos courtesy of Beyonce's Tumblr, Fame/Flynet.