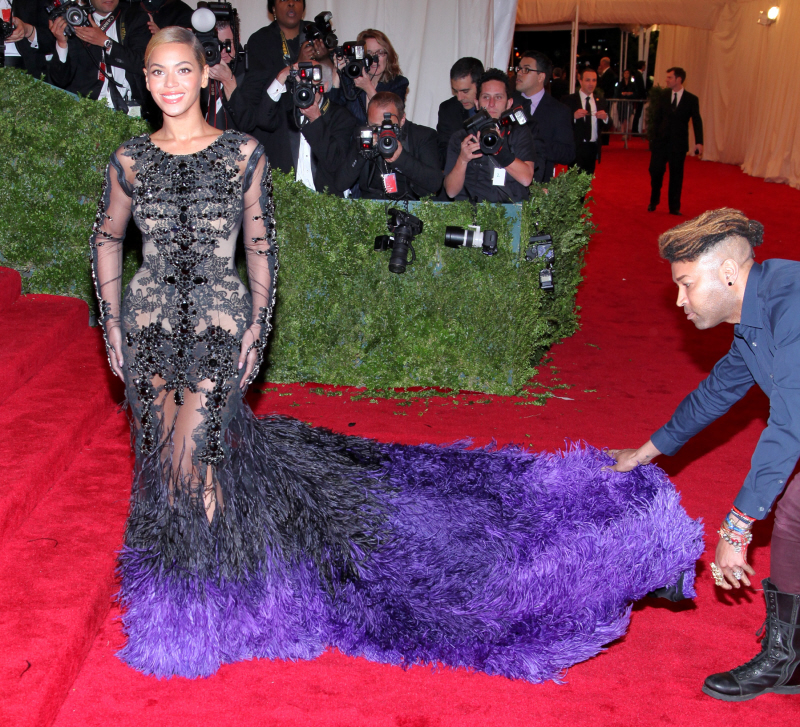 Beyonce flew solo at the Met Gala last night. And by "solo" I mean without Jay-Z, because I'm pretty sure Bey had some stylists and feather-fluffers around her. Beyonce wore this feathered Givenchy MESS. I know I said Sofia was one of the worst looks (and she was), but can we all agree that Beyonce was probably THE worst of the evening? OMG. I can't even believe what I'm seeing, that's how bad it is. I feel like I'm hallucinating. And just think… last year, Beyonce tried to do the "show-stopping" look of the night too – remember her vinyl dress which was so tight, she couldn't even move? Think about that timeline too… Beyonce was "pregnant" at last year's Met Gala. And now, just a few months after "giving birth," Beyonce is at the gala once again, flashing all of her bits and pieces.
Shall we really go through all of the parts of this dress which are made of hideousness? Here's an honest question: if you took off the purple feathers, would you like this dress more? Obviously, the purple feathers are a fug bridge too far, but even without them, I would hate this look. It's too sheer, especially from behind. The sleeves and the bodice look too lingerie-y. And the lining throughout the bodice just looks cheap and swimsuit-y, like it was added as an afterthought.
Two more things: the dress has built-in gloves. Is that what it's called? The sleeves are gloves. Sleeve-gloves. The effect is cheap. Second thing: I really dislike Beyonce's blonde ponytail. I feel like it's the same hairstyle Gwyneth Paltrow did for the Oscars.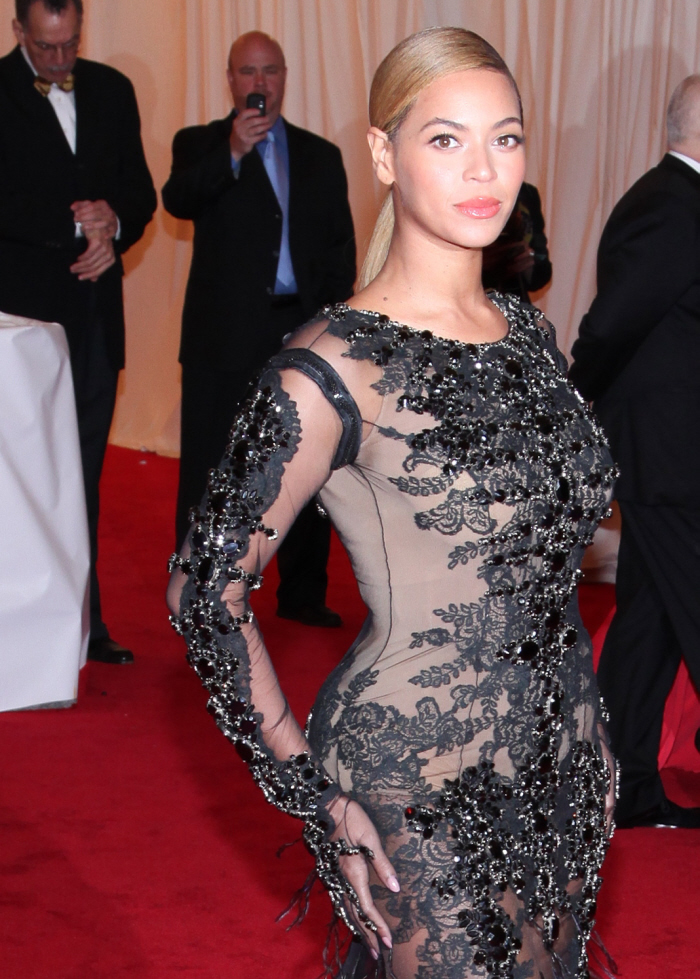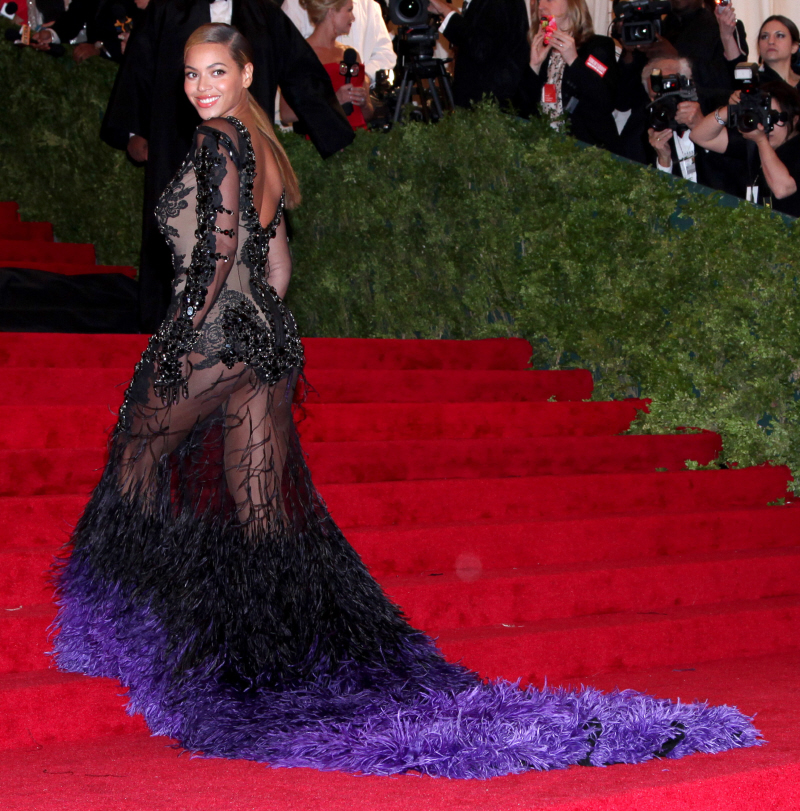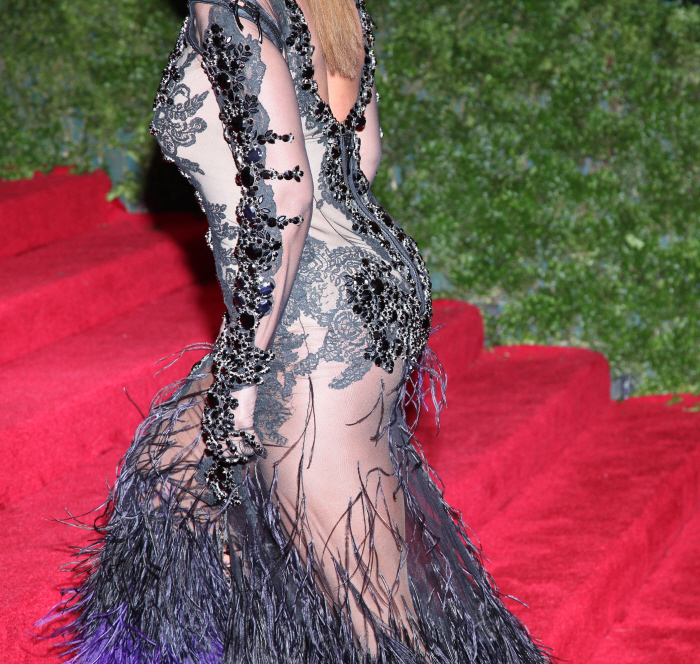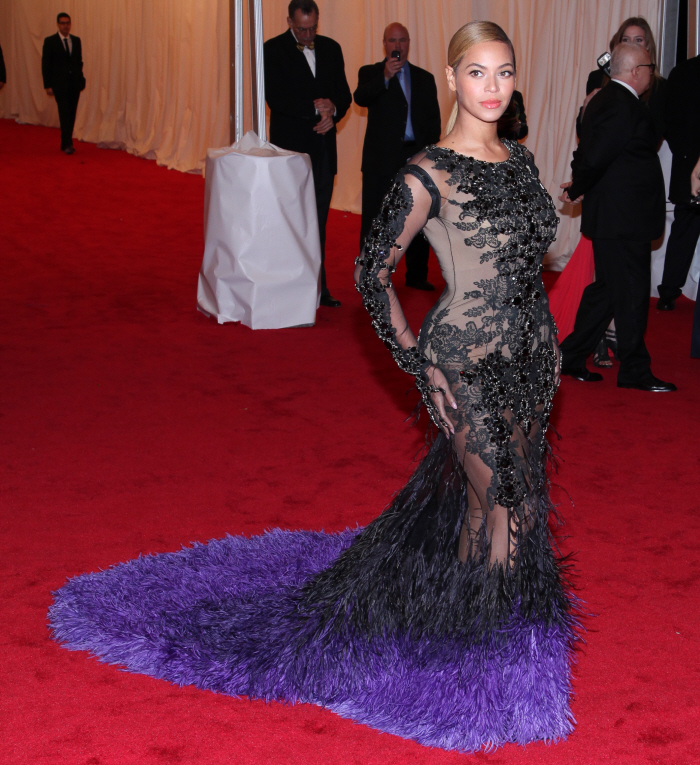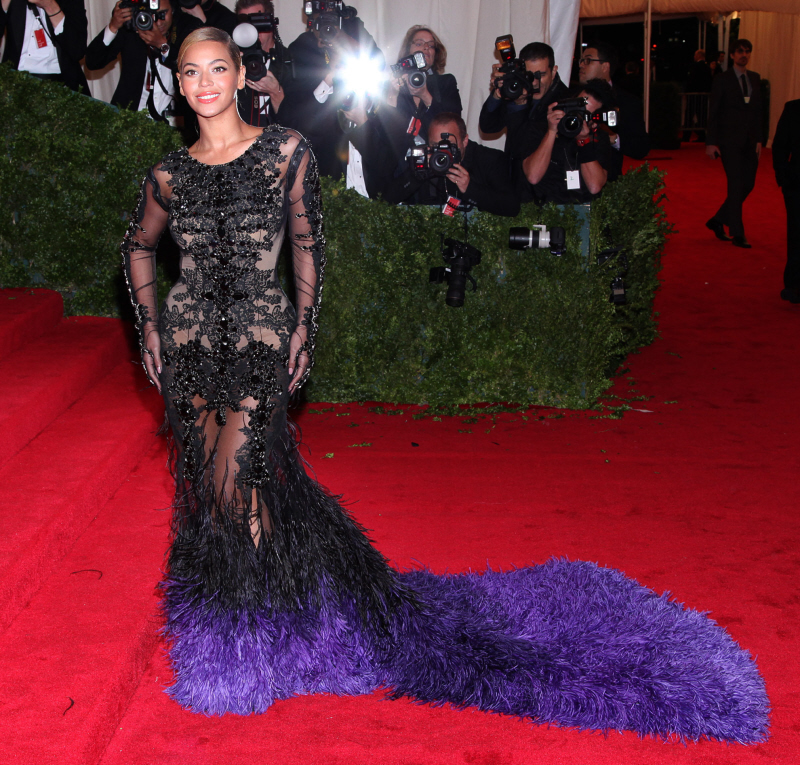 Photos courtesy of WENN.