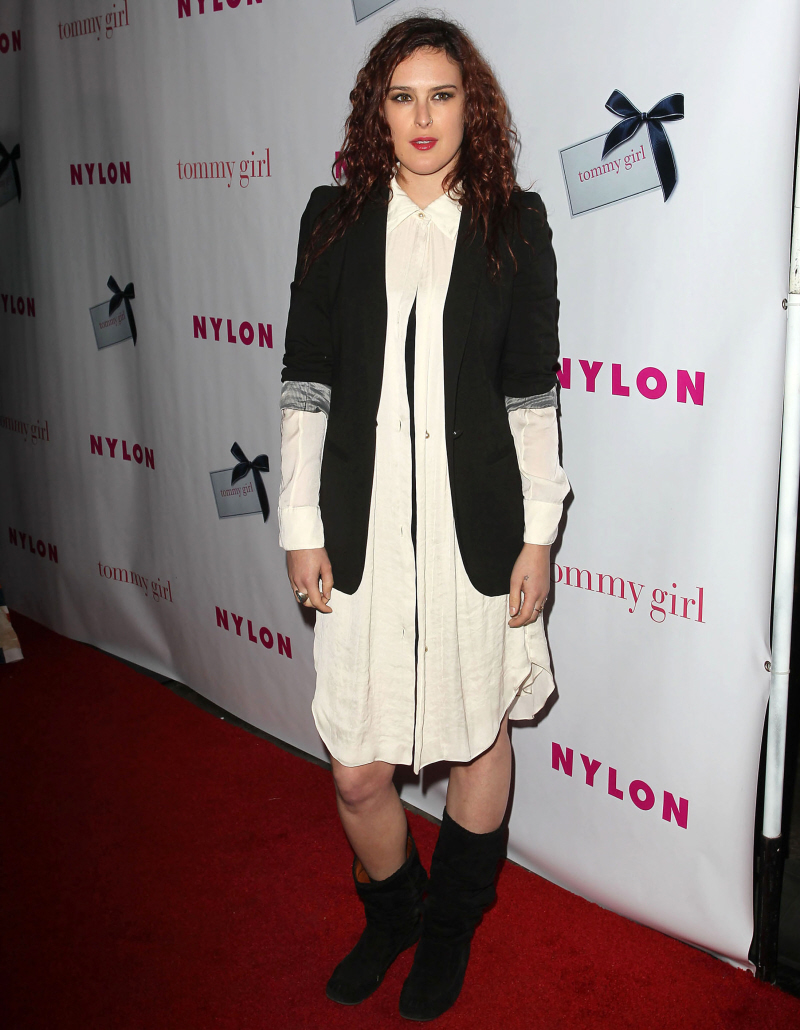 As you know, sometimes I just like to check in with model/actress/Hollywood spawn Rumer Willis. Just because. Just because I genuinely want to think the best of her, but she rarely gives me any reason to. These are new photos of Rumer at last night's Nylon Magazine party for "The Annual May Young Hollywood Issue." Rumer is "Young Hollywood" of course. And if you come in here and yell at me and say that I shouldn't be discussing Rumer's styling and beauty issues – just stop it. She's the one who wants a life in front of the camera. She wants to be a model and an actress. She could have gone to college. She could have chosen a life away from the spotlight. She wants attention. She wants us to talk about her.
Here's what I never understand about Rumer: why does she consistently style herself to de-emphasize her strengths? I'm not trying to cruel about Rumer's genetics – those Willis genes are so strong! – and although I'm positive that Rumer has had some plastic surgery (nose job, boob job, probably some more stuff too), this her basic raw material, and she should own it and try to make it work for her. So why does she continue to dye her hair that funky red color? Why do I feel like she's getting old-school perms? Why doesn't she find a better way to style her frizzy hair in total?
And I can't even believe her clothing choices some days. Rumer gets invited to a "Young Hollywood" party and she wears THIS? A giant button-up shirt (that she leaves unbuttoned?), a blazer with the sleeves rolled up, and slouchy boots? Does Rumer think she's being fashion-forward? Rumer actually has a nice figure – she's tall and slender and she can wear a lot of different styles. Why go with an outfit and styling that is completely devoid of anything flattering?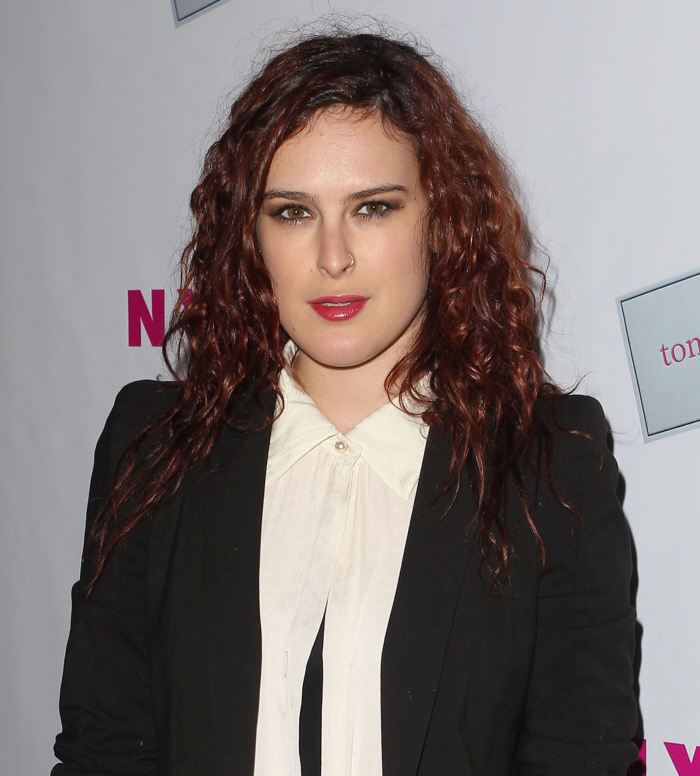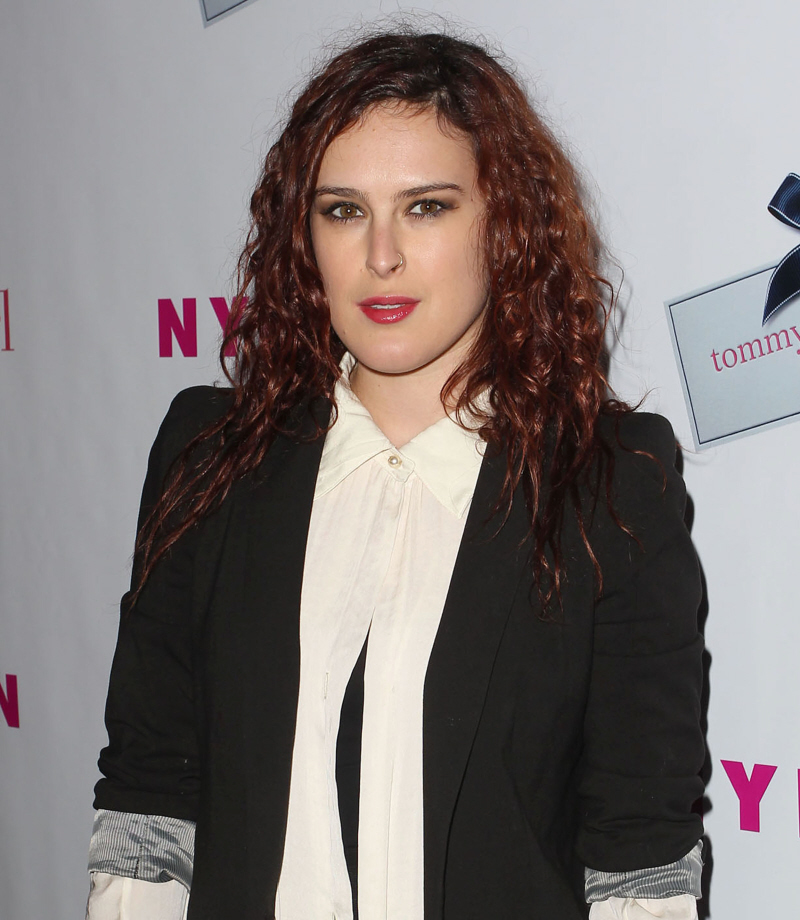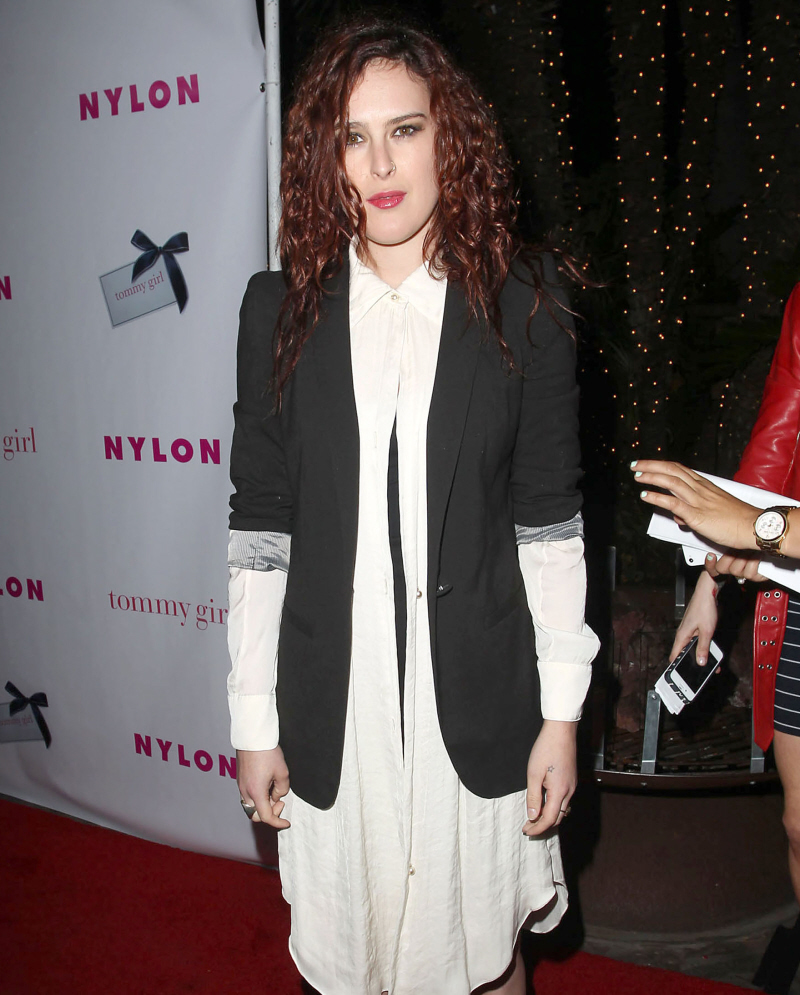 Photos courtesy of WENN.