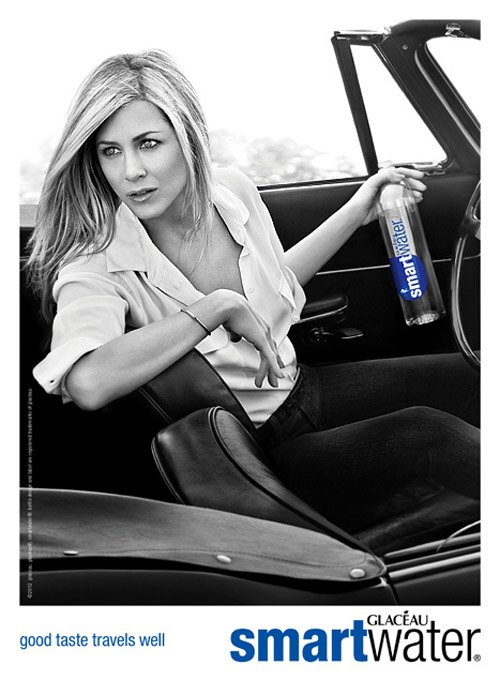 Jennifer Aniston is still the face of SmartWater. Us Weekly says that this is her "second" year as the face of the Glaceau brand, but I seem to remember her getting the contract… maybe back in 2009? That's when her ad campaign seemed to have begun as well, which means this is her fourth year as the face of the brand. I seem to remember hearing that Aniston wasn't just getting a standard payment for her modeling – she also gets stock in the company? Which is smart, especially because Aniston and SmartWater are such a great, compatible "fit" together – people associate her with exercise and gyms and eating healthy, so she works well with a bottled water brand.
Anyway, these are the two new print ads. Almost all of them have been done in black-and-white, and the Photoshop quality usually varies to either extreme. There were some memorable ads two years ago where the Photoshop wizards made Aniston's nose ridiculously upturned, like a snout. She's usually scantily-clad too. So how do these ads stack up? Eh. The photo where she's wearing the black t-shirt – that one is okay. I mean, it looks really retouched, but it still looks like HER. But the one with light-colored, half-buttoned blouse? It looks like they morphed her face with someone else. And her lips look kind of crazy in that one too.
Last year she also did a commercial for the brand, although I think it was more of a would-be viral video that rarely (if ever) aired on TV. I wonder if she'll do a commercial this year?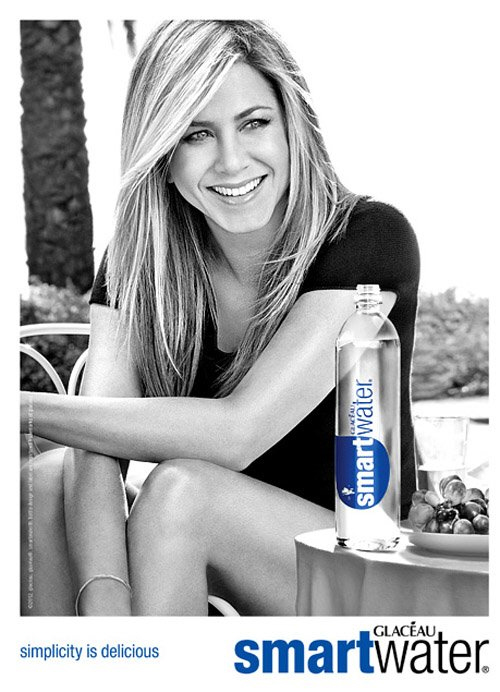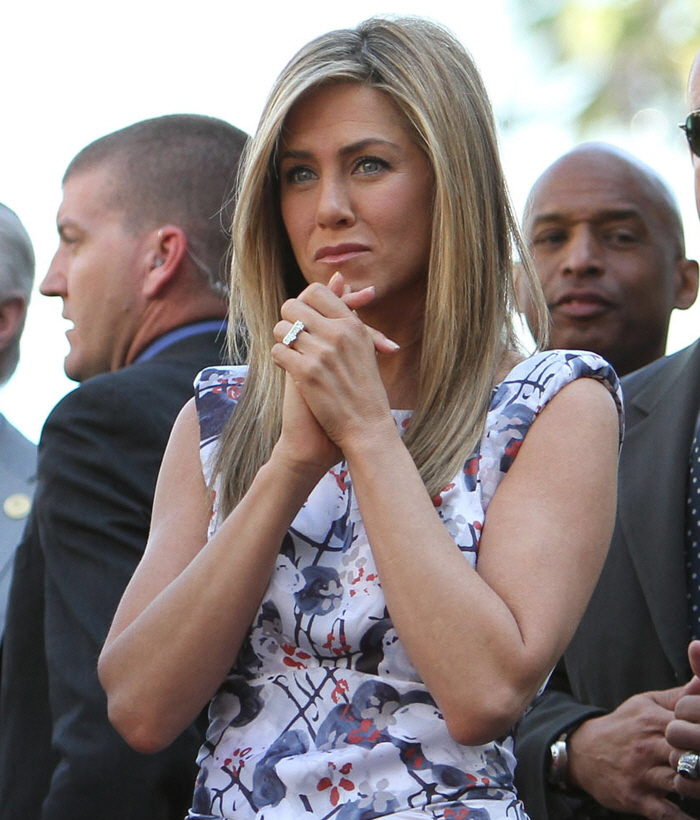 Photos courtesy of SmartWater.