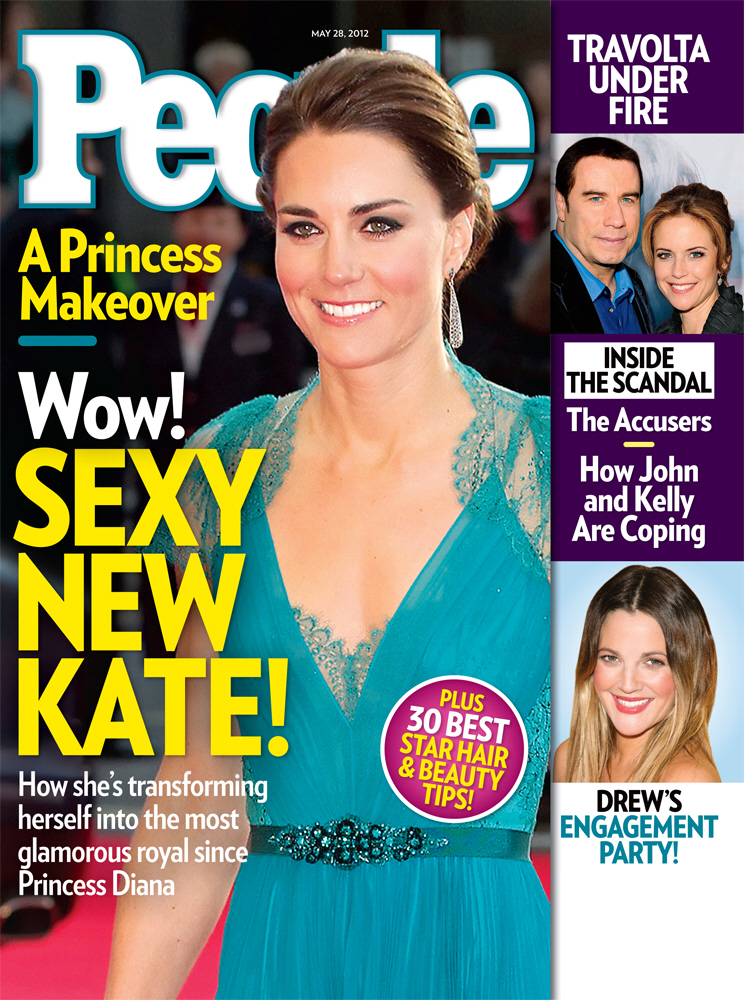 I've discussed this before, or maybe alluded to it in previous posts, but I really, really wonder what Duchess Kate and Prince William's sex life is like. As much as I'd like to think they have a great physical bond, I tend to think both of them have the "sexiness" of wet noodles. William seems rather stiff (not in a good way) and more and more like his "prim" father. As for Kate… well, I do think she's very pretty, and she's good at working her assets (her hair, her legs, her buttons, her raccoon eyes). But does she really have any sex appeal? Not really. So I'm not really sure how People Magazine got to their "Sexy New Kate!" headline. Still, isn't it kind of hilarious that Kate got a People Magazine cover simply because she – at long last – pulled her hair out of her face? That's basically what just happened. Anyway, here's People's online excerpt.
Sure she's still shopping at her favorite King's Road boutiques, but the Duchess of Cambridge is making a marked move toward a sexier, more daring style – and she's leaving quite an impression.

"High-level glamour is becoming more of the norm for Kate due to her role," her stylist pal Nikki Pennie, editor-at-large of StyleHaul, says in the new issue of PEOPLE. "She is becoming more playful, putting her hair in gorgeous updos to complement certain dresses. She is clearly enjoying the process and becoming more confident."

She's doing it single-handedly, too. Kate does her own makeup and doesn't have an official stylist, according to palace sources. She also doesn't accept free gifts from designers and chooses her outfits herself.

"She is becoming more and more confident, which I think is exciting to see," says Stewart Parvin, a couturier to the Queen. "They way she does her hair, the way she does her makeup is getting better and better and she has this new inner glow."

For more on Kate's sexy new styles, why she's making bolder choices and photos of Princess Diana's own fashion evolution, pick up this week's PEOPLE, on newsstands Friday
"She's doing it single-handedly, too. Kate does her own makeup and doesn't have an official stylist, according to palace sources." Bullsh-t, palace sources. Yes, I think Kate does her own makeup most of the time – which explains the eyeliner problem, which she's obviously still in denial about. But she's not styling herself alone. She has dressers and hair people. It's not wrong for her to have those people, as I've always said. She's a duchess/princess. She needs people around her, helping her. But don't lie to us and promote this royal propaganda that she's doing this all by herself because she's so accessible.
Oh, and I still think that Kate only wore her hair up last Friday because The Mail – a long favorite for Middleton "exclusives" – called her out on the continuous college-girl sausage curls. But sure – wearing an elegant up-do for formal, evening occasions is now "sexy" and "new" (rather than completely reasonable and expected).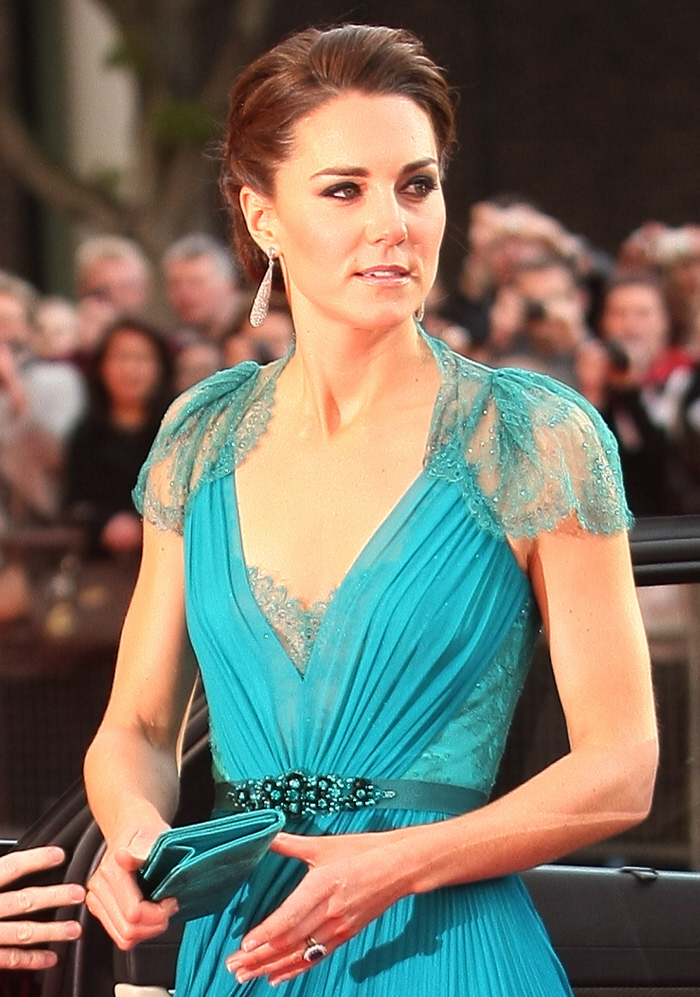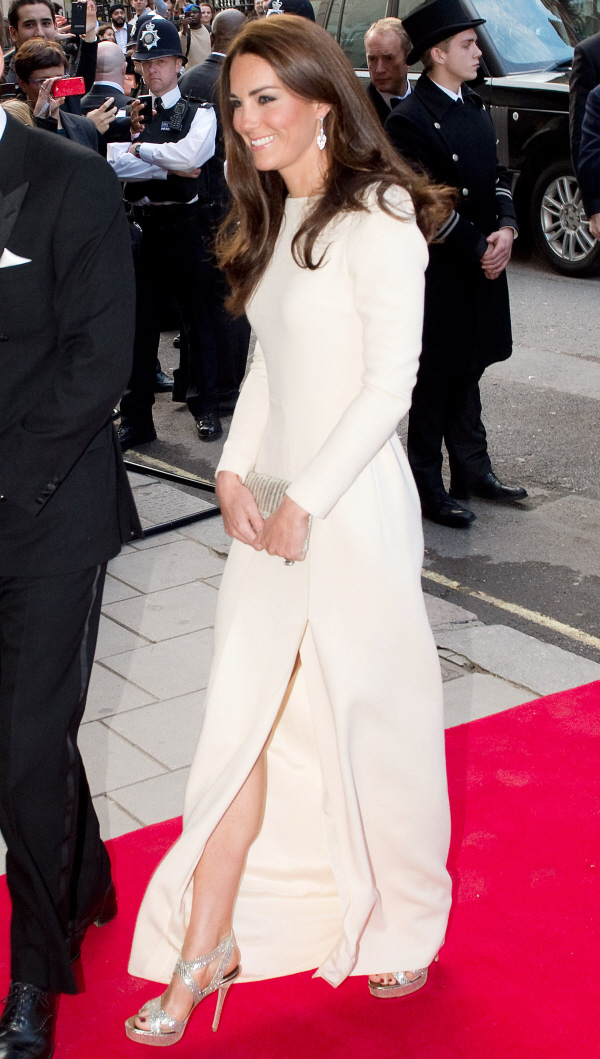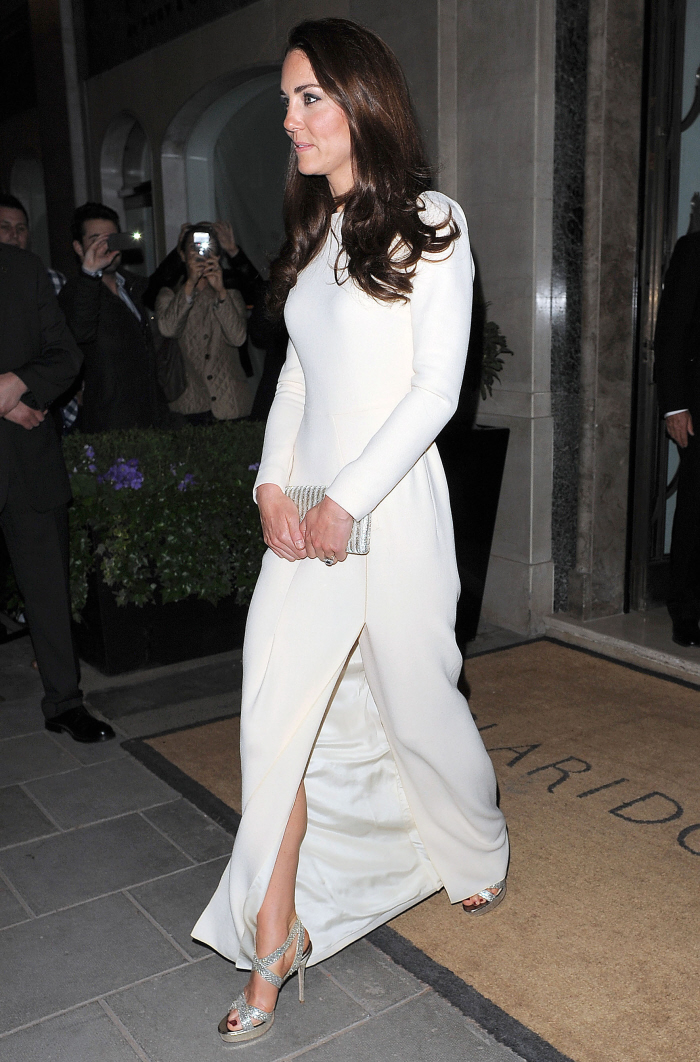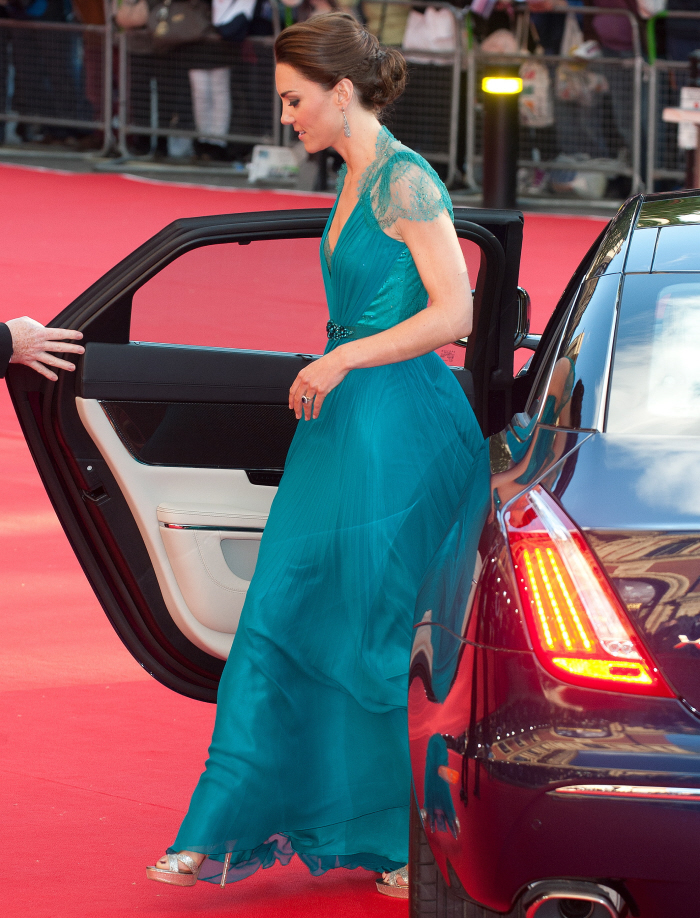 Photos courtesy of WENN.