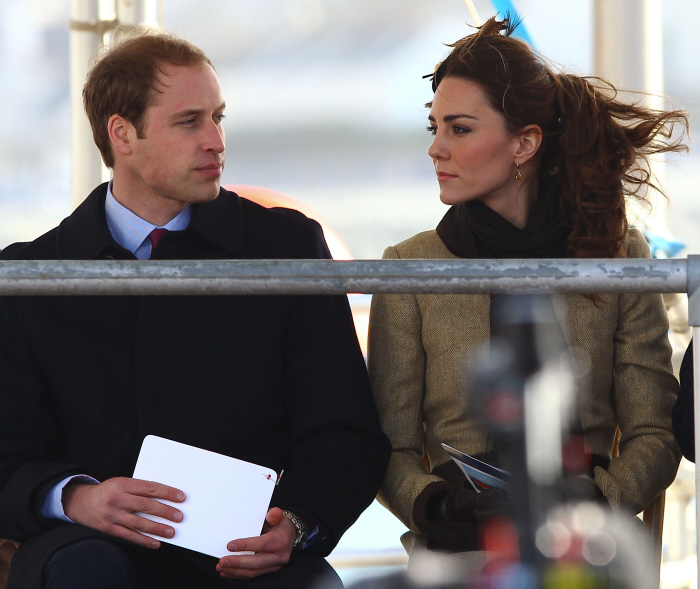 Over the weekend, The Mail published this absolutely extraordinary piece of royal propaganda. I could scarcely believe my eyes. I snorted with laughter at several parts, especially when the "royal insiders" dared to claim that Duchess Kate has never enjoyed the London nightlife – of which there are years of evidence to suggest otherwise. What's particularly interesting to me is A) the timing and B) how this propaganda is framed. This piece comes after Prince William and Kate have been on holiday yet again for the past week, a week in which they missed a royal memorial service for the late Queen Mum and Princess Margaret. As for how the piece is framed, the Mail makes it seem like William and Kate are being soundly criticized for their oh-so-humble, hard-working, low-key lifestyles. Seriously!
It was an understandably emotional reunion. After six long weeks apart, the Duchess of Cambridge drove to RAF Brize Norton to give Prince William the romantic welcome he would have dreamed of while serving in the Falklands. After such a tender homecoming, the couple might reasonably have been expected to take a romantic, secluded break with only each other for company. But although William has indeed gone away with his new wife – he also has the in-laws in tow.

The couple have spent the past week in the French Alpine ski resort of Meribel, along with Kate's parents and her younger brother James. Sister Pippa and her friend George Percy were reportedly there, too – all sharing the same chalet.

It supports the idea – often jokingly mentioned by Prince Harry – that at 29 and 30 respectively, William and Kate are already becoming decidedly middle-aged, even dull. It is, they insist, just the way they like it, preferring DVDs and home-cooked meals at their Anglesey home to a night on the tiles.

They even turned down an invitation from their friends last week in favour of their holiday with the Middletons. Holly Branson, daughter of Sir Richard, had invited them to join her, Princess Beatrice and her boyfriend Dave Clark at a party at the Branson family chalet in Verbier, Switzerland.

A source said: 'They were invited to join Holly and her friends on the slopes but William and Kate chose to go away with her parents instead. Their friends see a lot less of William and Kate these days.'

Indeed, the Duke and Duchess of Cambridge have holidayed with the Middletons before, going to Mustique together earlier this year. The couple have vowed to holiday with Kate's parents at least once a year, as William enjoys a warm rapport with both Carole and Michael, whom he sometimes jokingly refers to as 'Dad'.

But at a recent shooting party, Harry was bemoaning his brother's quieter new life. 'He was joking that William has become rather boring and has stopped going out since he got married,' says the source. 'William doesn't really go out any more, and Kate never did. They are both just happy at home eating home-cooked suppers, curled up on the sofa watching movies.'

Next week, the couple will return to Anglesey for more of that ordinary life as Mr and Mrs Wales, as they like to be known. William will report for his search-and-rescue shifts at RAF Valley as usual, while Kate will be settling back into domesticity. To make the most of this life, William has insisted that his and Kate's diaries are cleared of Royal engagements for the coming months.

He is especially keen that his wife, who has been thrust into the spotlight in his absence, should have some time to herself. A courtier confirmed: 'You will not be seeing the Duchess now for some time.'

While her husband was away, Kate delivered her first public speech – at a children's hospice in Ipswich – later admitting she had been 'racked with nerves'. She was said to be shaking like a leaf at the event last month. The Duchess has apparently jokingly said that the 'stress' of recent weeks is causing her to turn grey and indeed, she revealed the merest hint of silver hair beneath her jaunty Lock and Co headwear on a recent public engagement.

Kate, who visits the Richard Ward salon in Sloane Square every six weeks for a trim and colour, saw her colourist before William's homecoming, but she has been so busy lately that her regular grooming sessions have fallen by the wayside.

Not that such cosmopolitan trappings are important to a couple who prefer to live life below the radar in their five-bedroom cottage in rural Anglesey. They love to walk and dine alfresco, often using the sausage maker Kate bought William two summers ago. They enjoy DVD box sets, and Kate has the latest series of acclaimed Danish crime drama The Killing lined up for their next sofa session. They do not have staff in Wales. Instead, Kate does the cooking, stocking up on supplies at the local branch of Waitrose. Friends of the couple say they both joke about getting old together – but their current quiet life is, inevitably, only a temporary one.

When the couple married, the Queen agreed to give them a two-year grace period, but by next year the couple will move into the late Princess Margaret's home at Kensington Palace, where they will raise their family. William will then have to decide whether to stay in the RAF or embark on a life of Royal duty. The decision will not be his alone, and the Prince, aware that his destiny is already mapped out, has described this as 'borrowed time'. But the couple are determined to make the most of it – even at the risk of jokes about their premature middle-age.

William's balding pate is always the butt of Harry's jibes – especially while the younger brother continues to lead a busy social life as part of the 'Brompton Set', a clique of well-heeled young professionals who dine at the Markham Inn on Chelsea Green and drink at the private Brompton Club. In contrast, while at their London base – Nottingham Cottage within Kensington Palace – William and Kate keep a lower profile.

Their only excitement is playing tennis together at the Harbour Club in Chelsea, where Kate has been taking lessons from a coach. They are fiercely competitive on the court, which is one of the few times they do occasionally bicker, but Kate is determined to maintain her game, which is stronger than William's. It is one more small piece of normality the couple will be keen to hold on to as long as they can.
[From The Mail]
Maybe Will and Kate got all of their partying and clubbing out of their system in their early and mid-20s, and they really do enjoy the quiet life at this point. A lot of people are like that – you get it out of your system, and then you figure out that you really do prefer quiet nights in. I just hate the white-washing of their pre-marriage lives. Kate and William both loved a night out, and they were often (almost exclusively) photographed stumbling out of nightclubs for years at a time. As for William "insisting" that Kate get some "time off" for the next few months after she slaved away, doing 2 events a week for six whole weeks – for real?!?!?! Dear God. I mean, they're just so "normal." I'm always astounded by how "normal" it is go on vacation constantly and have your extensive staff push propaganda about your work ethic to the press.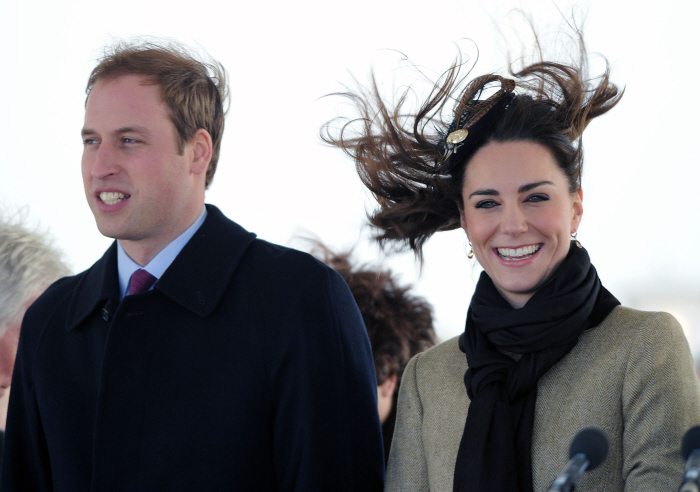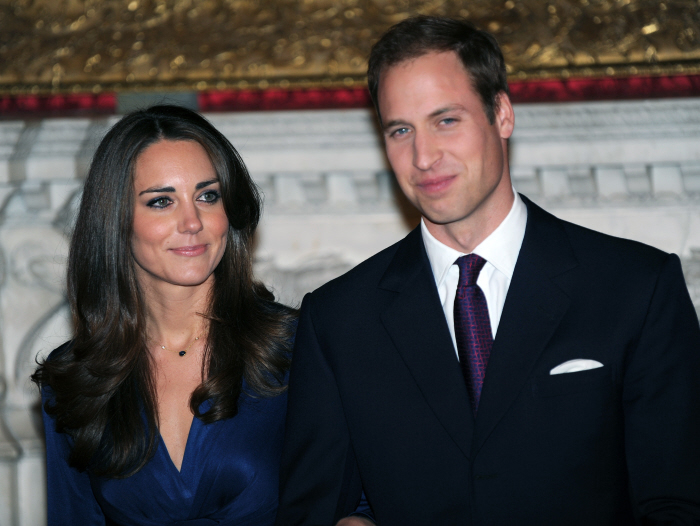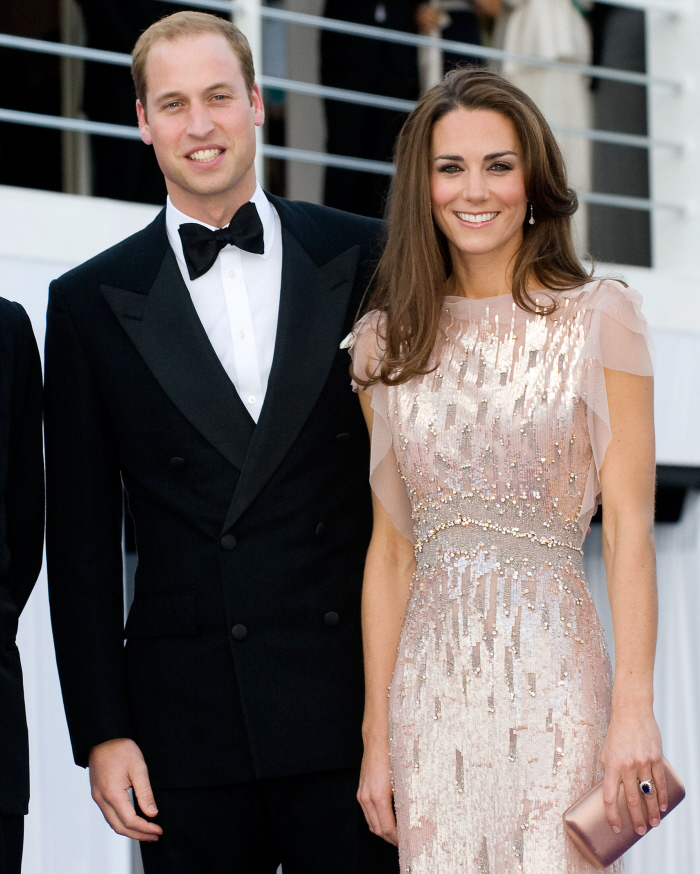 Photos courtesy of WENN.