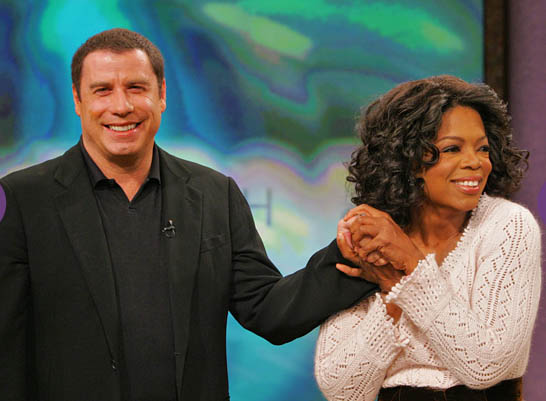 A couple of weeks ago, the news came out that Oprah's flailing OWN network was hemorrhaging money to the tune of an estimated $312 million in debt. OWN is still hanging in there, but barely. Businessweek quoted a media analyst who said that OWN may go down as the "most successful failure in television today." Oprah has plead with Nielson viewers to watch her channel, and now she's pleading with her A-list friends to help her out. According to Mike Walker's column in the National Enquirer, Oprah has approached Scientologists John Travolta, Will Smith, Kirstie Alley and Tom Cruise about potentially starring in reality shows on OWN. Wynonna Judd wouldn't even helm a talk show with Oprah, so she's delusional if she thinks any of these guys are going to take her up on her offer. Maybe she's calling in some favor she did them by never questioning them about their Scientology Cult. That's the subtext I'm getting from this story.
Finally realizing C-listers like Rosie O'Donnell ain't gonna save her OWN sinking ship, Oprah Winfrey's seen the light and… reached out for divine intervention for her gone-to-hell network from her closest A-list pals on the "S-List" – Scientologists Tom Cruise, John Travolta, Kirstie Alley, plus super-Scientology friendly Will Smith and Jada Pinkett Smith. Sources say Oprah combed desperately through her heavy hitter list, and the first she called were Scientologist pals John Travolta and Tom Cruise. "Oprah pitched John on the idea of doing a reality series that would focus on him and Kelly Preston raising their new baby," the source says. "They she phoned Tom, wondered if wife Katie Holmes might be interested in doing a fashion and shopping show." But so far, all Oprah's got is: "We'll think about it!" and she's becoming desperate.
[From The National Enquirer, print edition, May 28, 2012]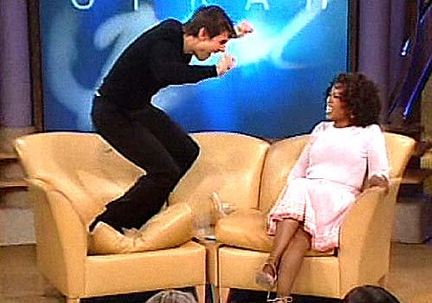 The Enquirer gets a lot of insider information on Oprah, so I believe this. We know how well a reality show with John Travolta would go over given his very publicized legal problems for abusing masseurs and various men. Maybe he would welcome it as a way to continue his happy family facade. Kirstie Alley would probably jump at this, though, as her Lifetime show was DOA.
Oprah's "reality shows" aren't of the Bravo and E! variety, they're more of the documentary "day in the life" type. I've only seen Shania Twain's show on OWN, and it was incredibly boring. So I doubt these guys would have much to lose by opening up their lives for one-off Oprah specials, except for the fact that they would be associated with a reality show even if it's not a typical one. They're not going to take her up on it. It's got to be hard for Oprah to realize that her celebrity friends are mostly fair weather ones.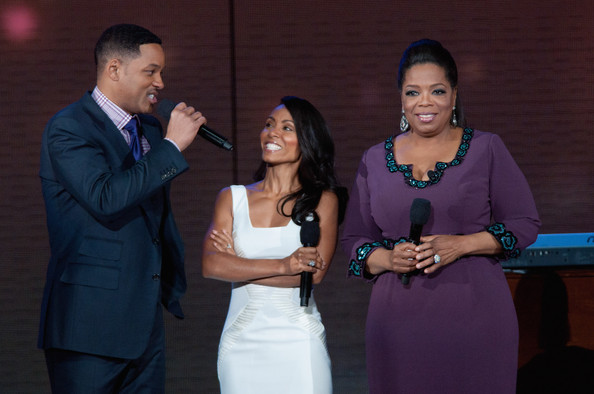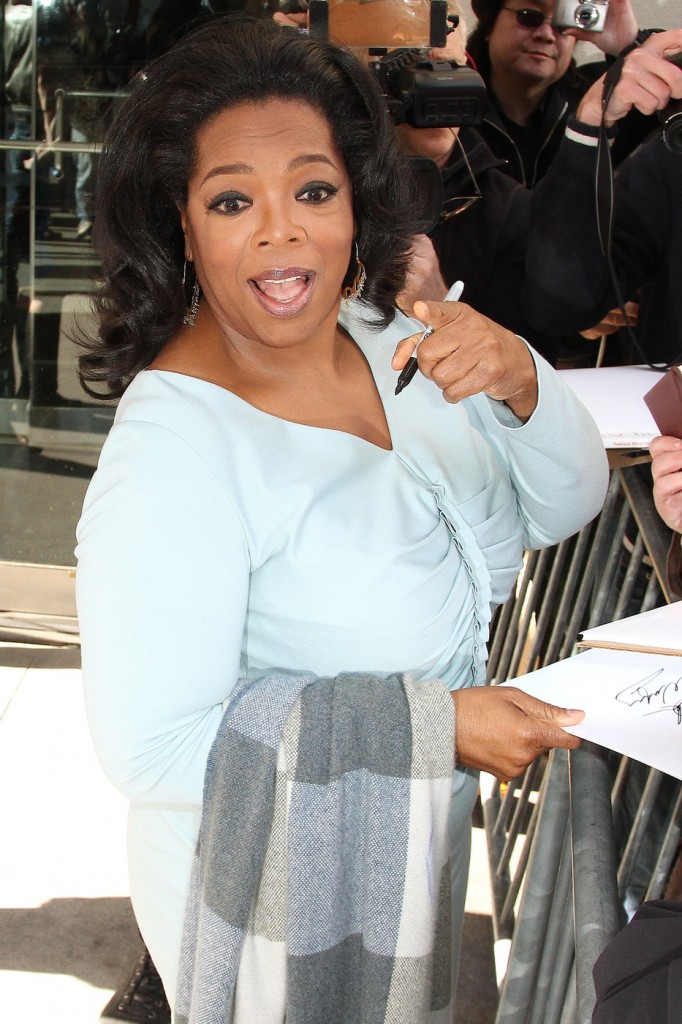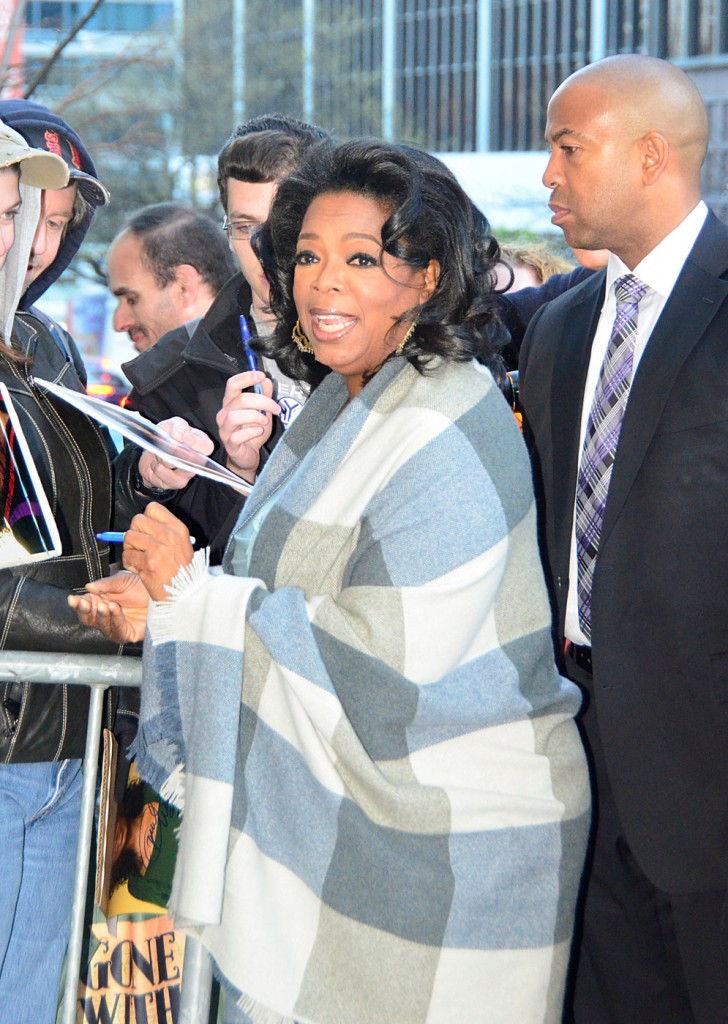 Oprah is shown in NY on 4-2-12. Credit: Hall/Pena, PacificCoastNews.com