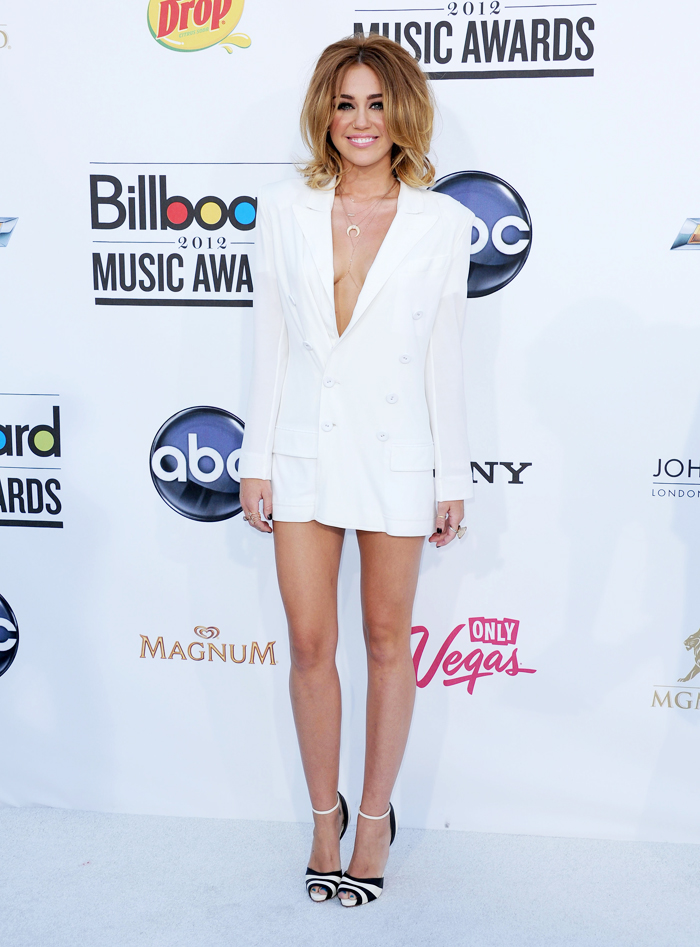 At last night's Billboard Awards in Las Vegas, Miley Cyrus showed some serious skin in what looks like a simple blazer and heels with no pants to be found. Alas, this is an actual blazer dress from Jean Paul Gaultier, and Miley paired it with Christian Louboutin sandal heels along with her tanned cleavage and simple gold jewelry to jazz up the ensemble. I really like the unusual print on the shoes. Her figure looks stunning as well, but Miley also went for very big hair, and the overall effect is that I expect her to roll around on a car in a Whitesnake video. Am I the only one who gets that vibe? Miley is trying too hard here and wants some serious attention, I think.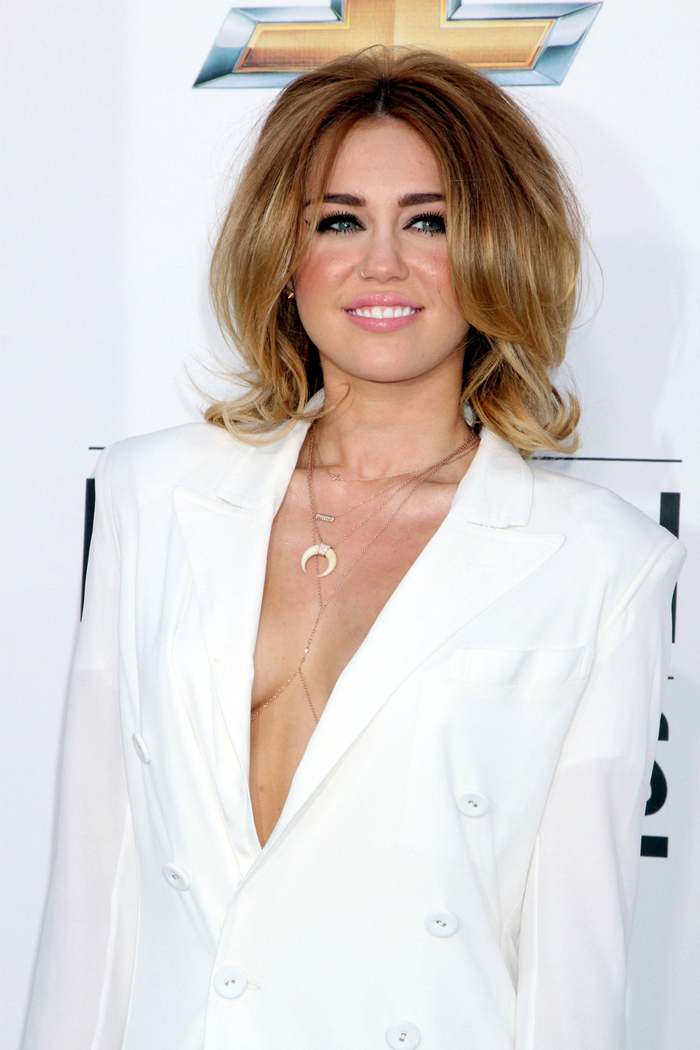 Also, I'm obviously one for a bit of bedhead, but this is ridiculous.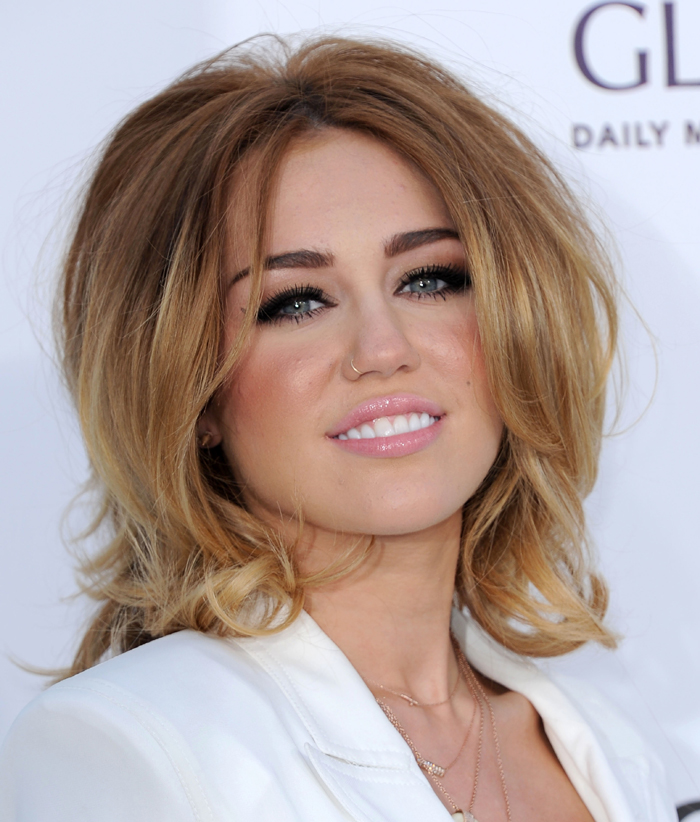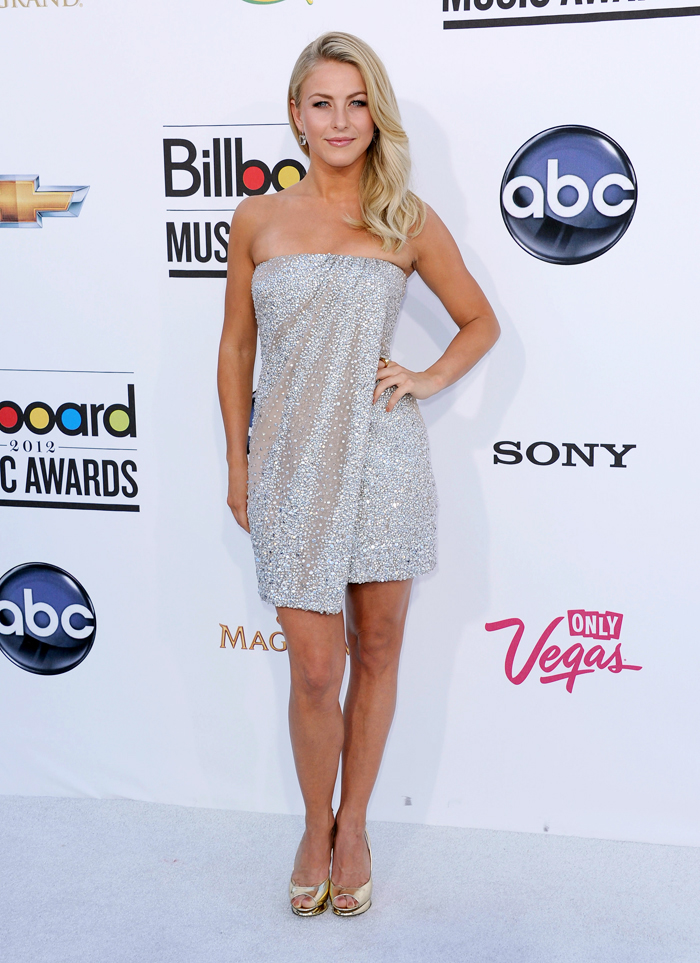 Julianne Hough donned a Kaufmanfranco dress that fit the Vegas vibe because it reminded me a lot of something that the latest hot young starlet might wear to Caesar's Palace. She looks great in this shiny, silvery, vaguely toga-like outfit that still flatters her fit figure and very long legs. Her hair is appropriate, but her eye makeup makes her look a little bit spacey.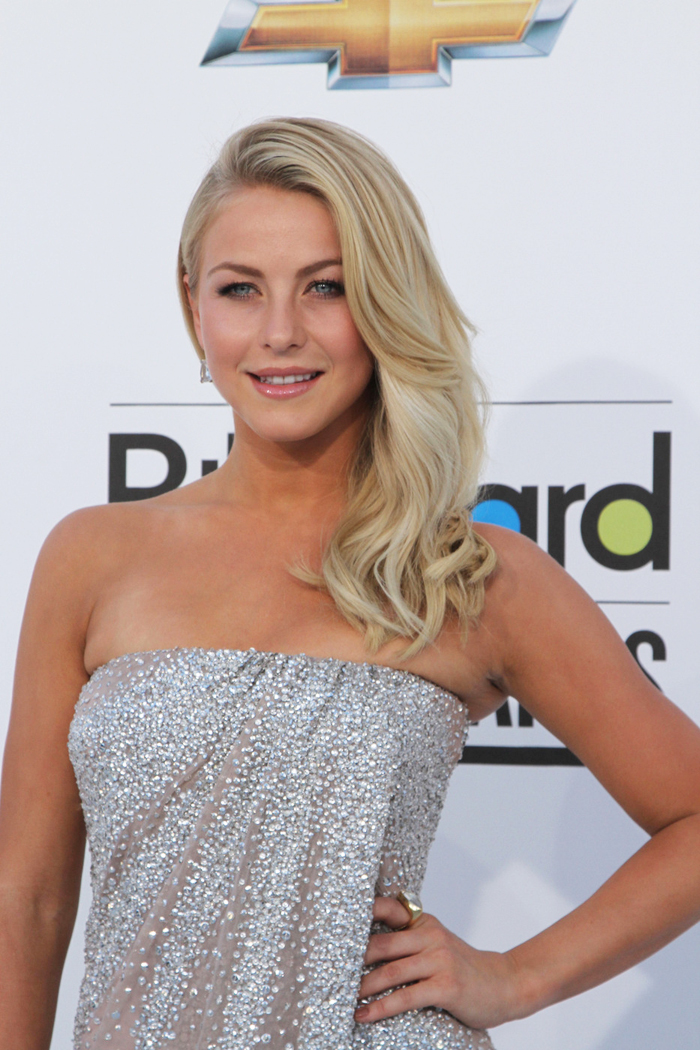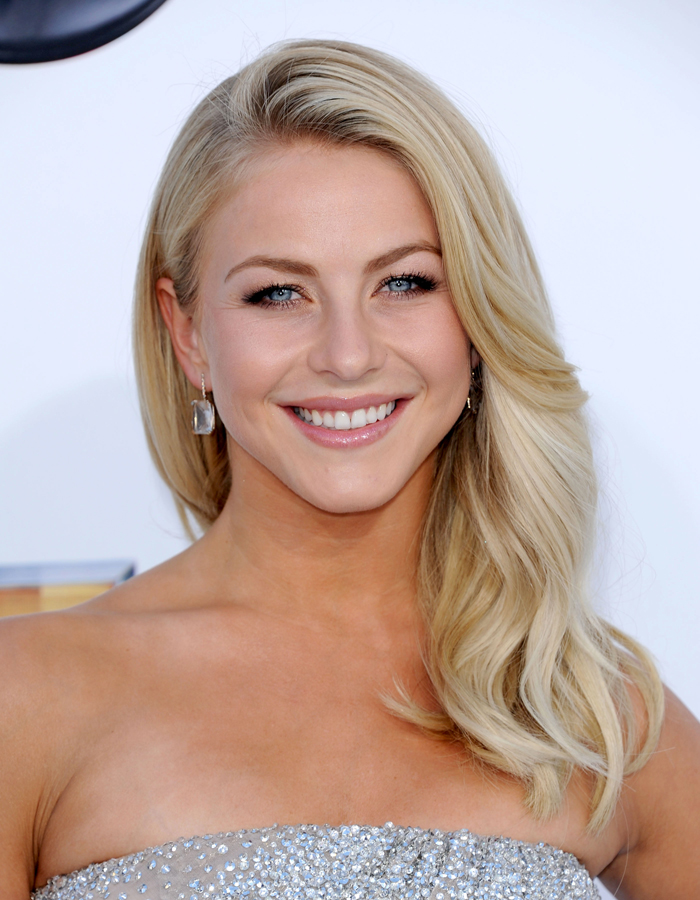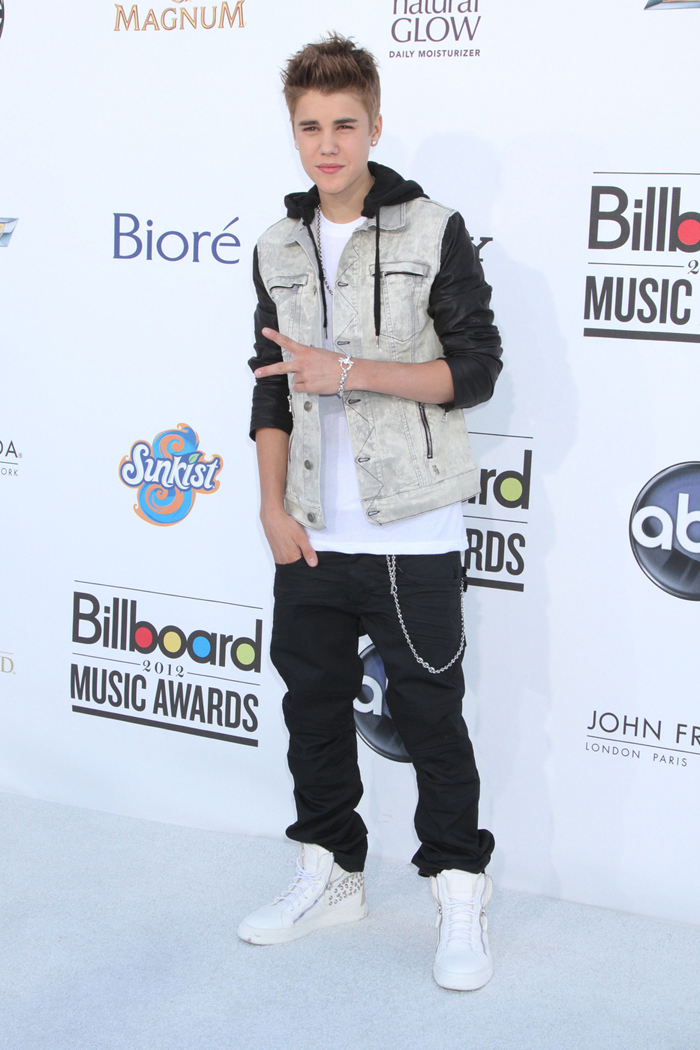 Of course, Justin Bieber had to walk the red carpet looking like he always does. At this point, I'm just glad that I can't see his underwear. Speaking of the Biebs, I know that some of you didn't understand why I didn't give him a hard time for basically sounding like an idiot in his GQ interview. Yes, he said some silly things ("I'm a swaggy adult!" comes to mind), but it's not like he went racist or misogynistic in manner of John Mayer. What Bieber said in that interview didn't hurt anyone … with the possible exception of himself, so I cut him a break.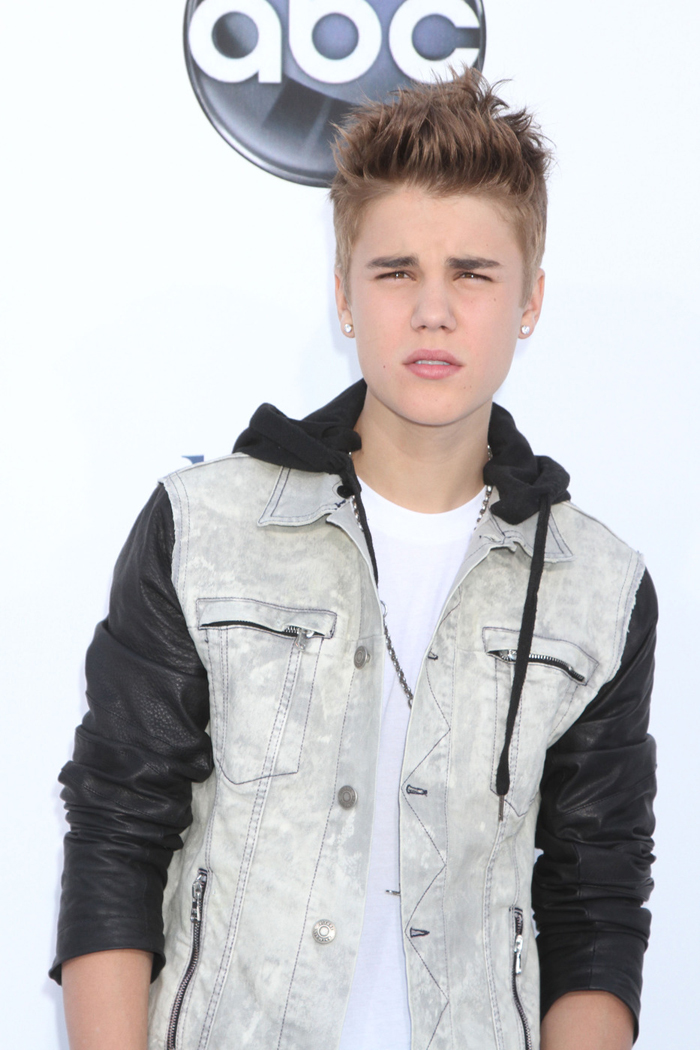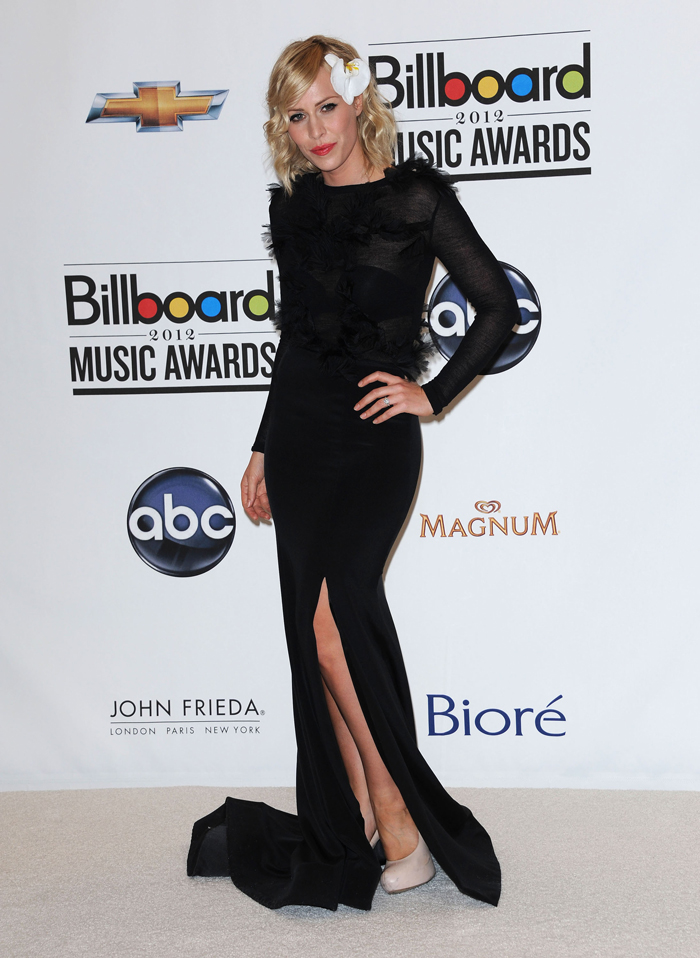 Natasha Bedingfield is wearing … I don't know. This black knit (?) dress is pretty cheap looking, and I couldn't find a designer ID because it probably doesn't exist. As in, she might have actually taken an old Snuggie and cut a few strategic holes to fashion her outfit for the evening. The coral lipstick and flower pinned in her hair also aren't doing Natasha any favors.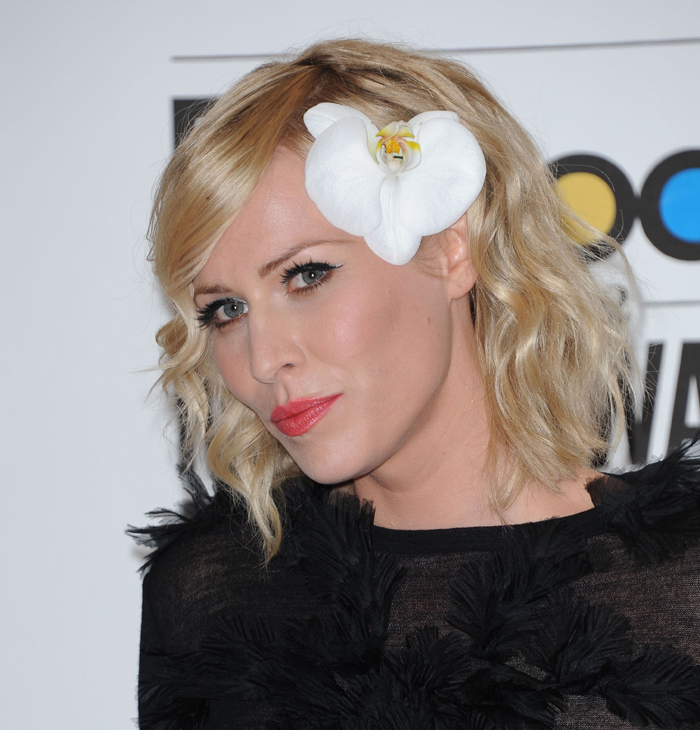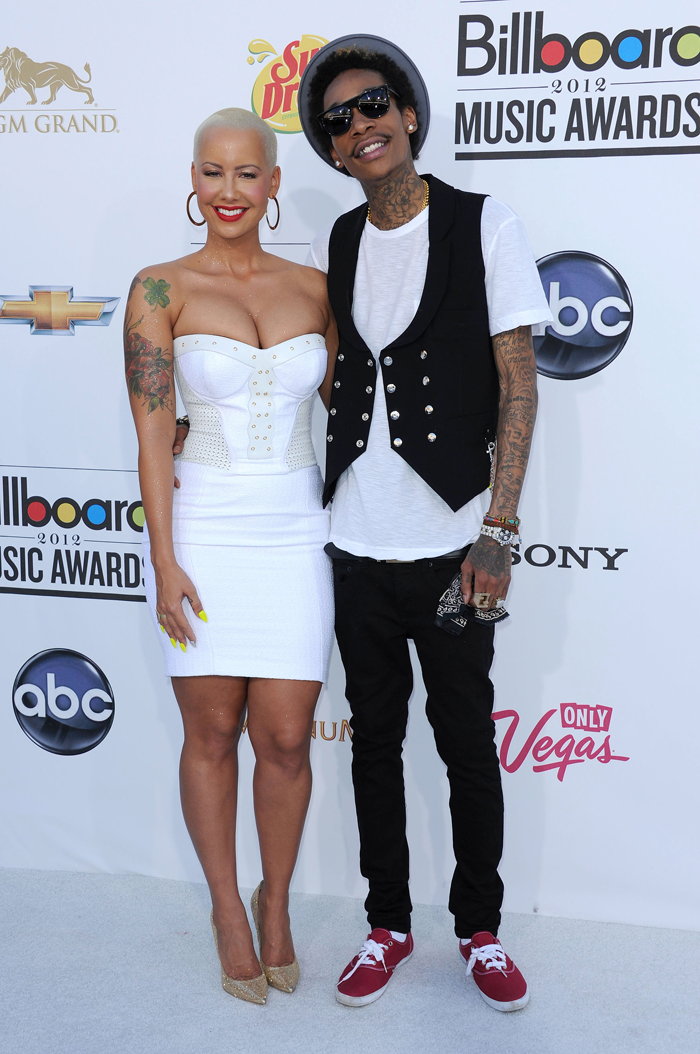 Amber Rose and Wiz Khalifa were there too. Amber's never been known for a demure take on fashion, but that dress looks pretty painful on her boobs.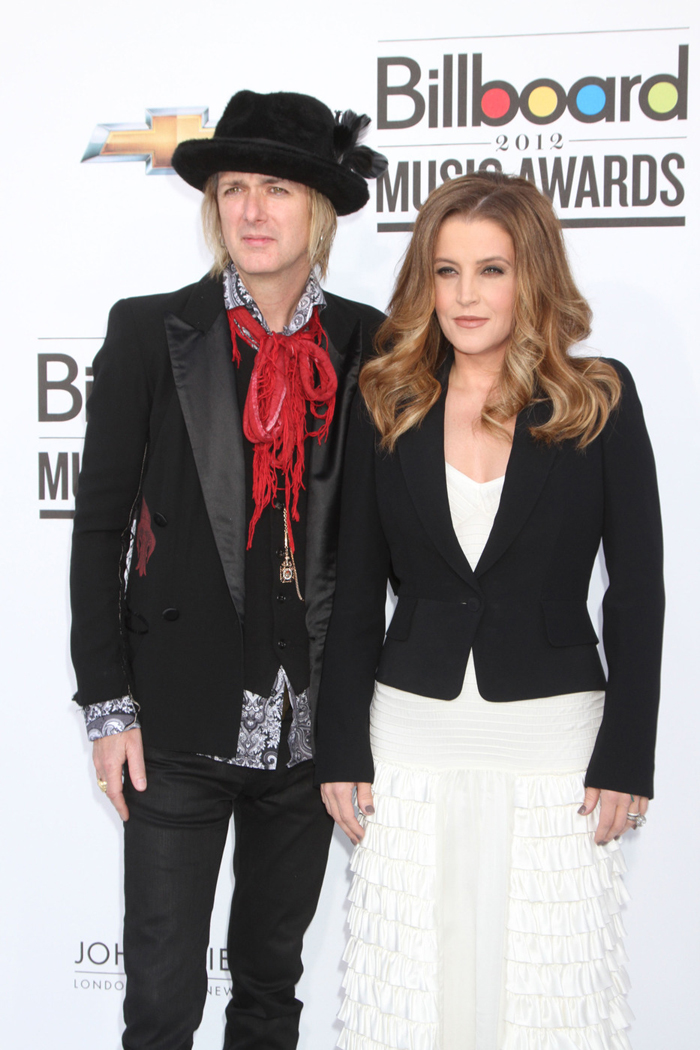 Lisa Marie Presley showed up with her Tom Petty-esque scarecrow of a husband, Michael Lockwood, in tow. His scarves are starting to rival those of Russell Brand.
Photos courtesy of Pacific Coast News, Fame/Flynet, and WENN