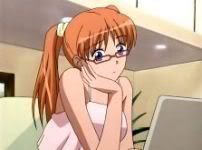 The site was really slow yesterday and today, and I just disabled one of the ad programs, which seems to have fixed the problem for now. Thanks for hanging in there!
If it gets slow again I will consider switching over to another blogging platform, with the details below, but let's hope it doesn't have to come to that.
Technical info: I guess WordPress isn't meant to handle a lot of traffic and this platform Drupal is supposed to be better. I will do my best to move the site over to Drupal if it starts to slow down again. I tried the wp-cache plugin to take the load off the site, but I can't get it working, even with the suggested fixes online. It always causes the site to blank out. If you are familiar with this, please e-mail me at info -at- celebitchy.com. I tried to disable php-cache because it's not compatible with wp-cache or something, and applied the suggested code fixes to wp-cache, but nothing works.
It seems the real problem was that ad program, so let's hope the site performs better now.