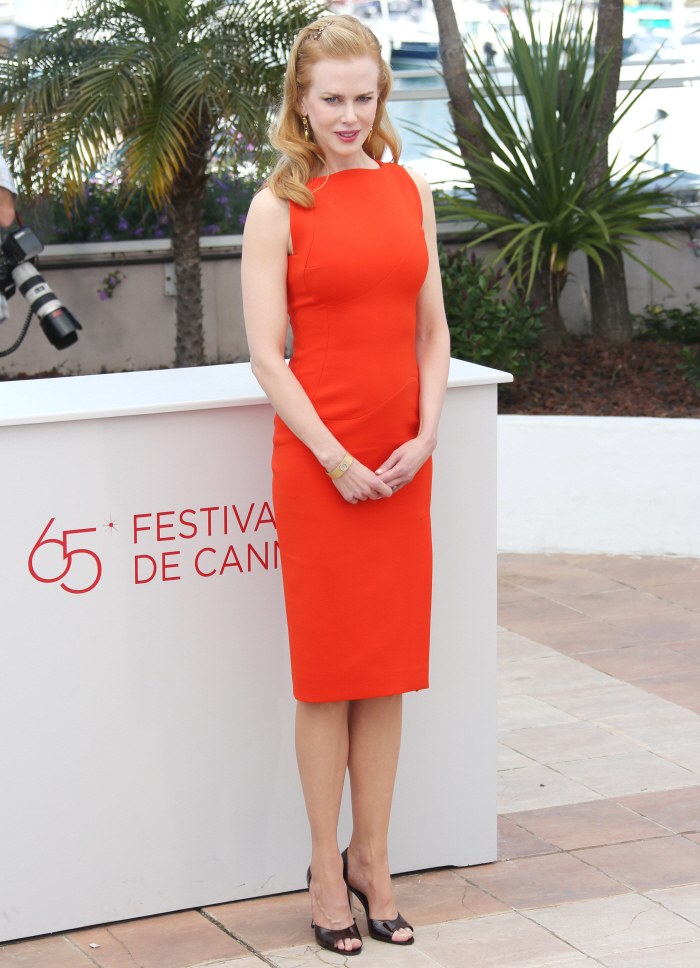 Nicole Kidman arrived in Cannes a few days ago, even though her promotional work for The Paperboy didn't start until today. I guess Nicole just wanted to party and schmooze in the South of France. Maybe she's hoping to soak up the vibe considering she's going to be playing Princess Grace of Monaco. The photos of Nicole in the orange-red Antonio Berardi Fall 2012 are from today's photo call for The Paperboy. Thoughts on Nicole's dress? I like that she went with a bold color, although I'm not crazy about this particular bold color. The cut and design of the dress is solid, and the tailoring is lovely. My only real complaint is the color, actually.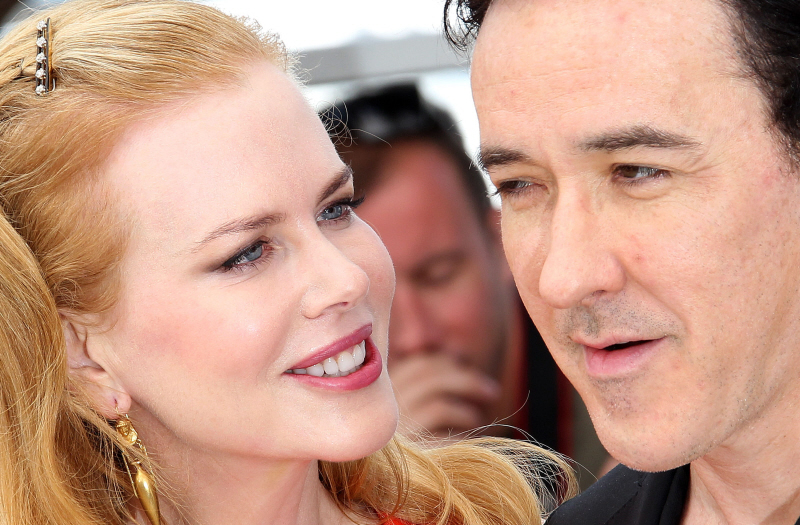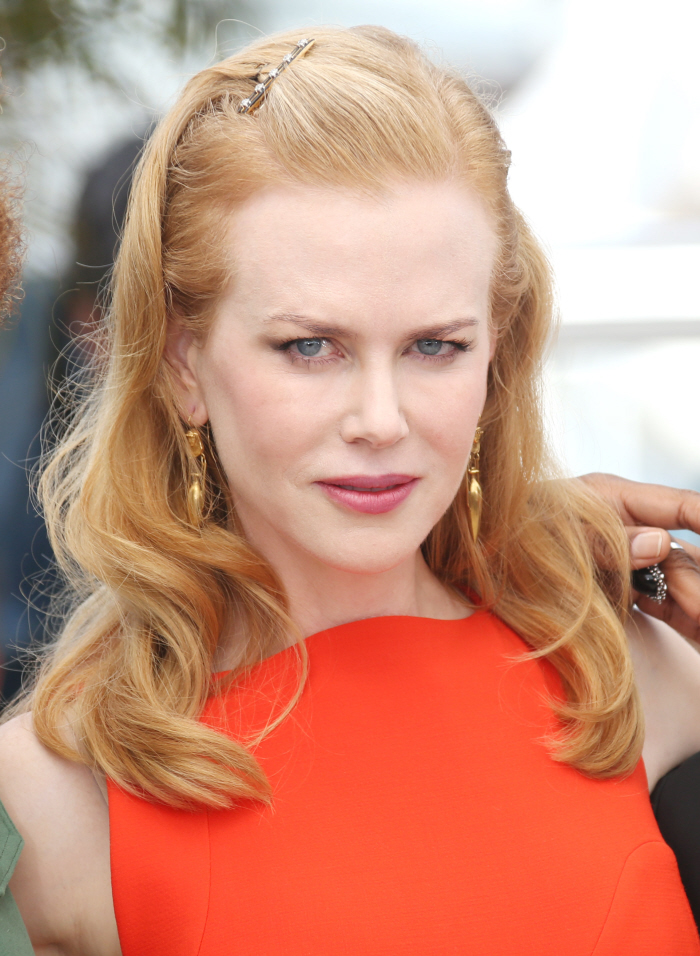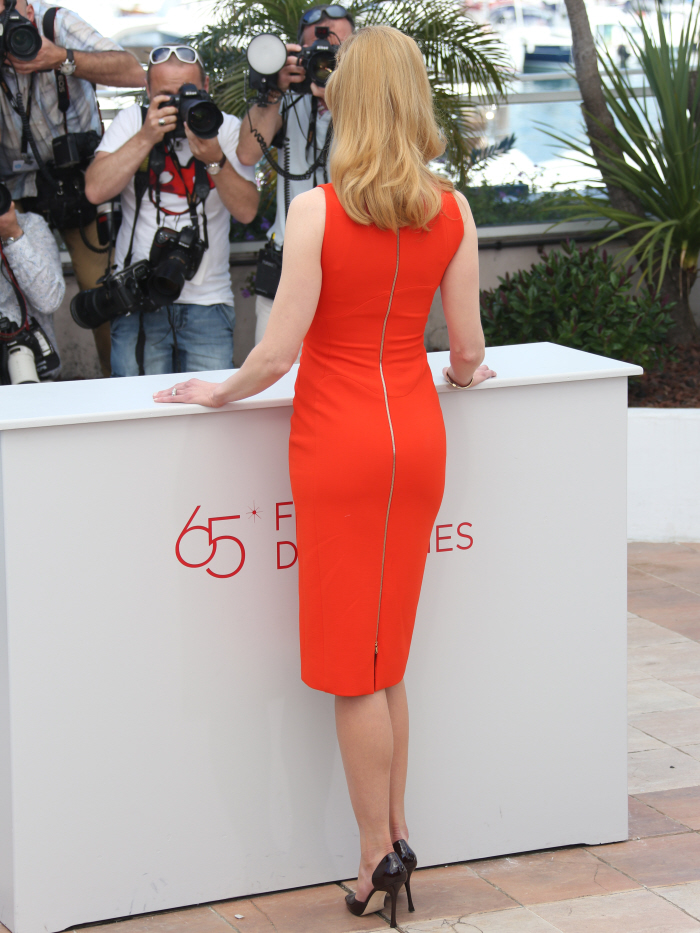 Also in attendance at the photo call: Lee Daniels (the director), Zac Efron, John Cusack, Matthew McConaughey and Macy Gray.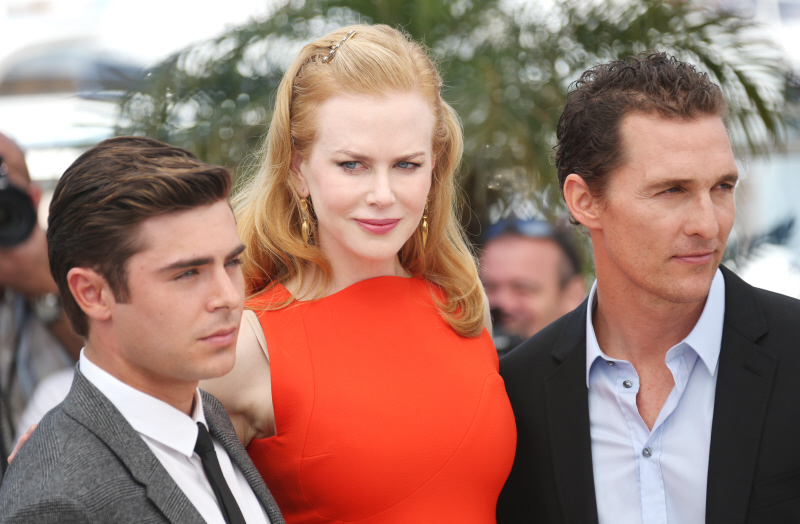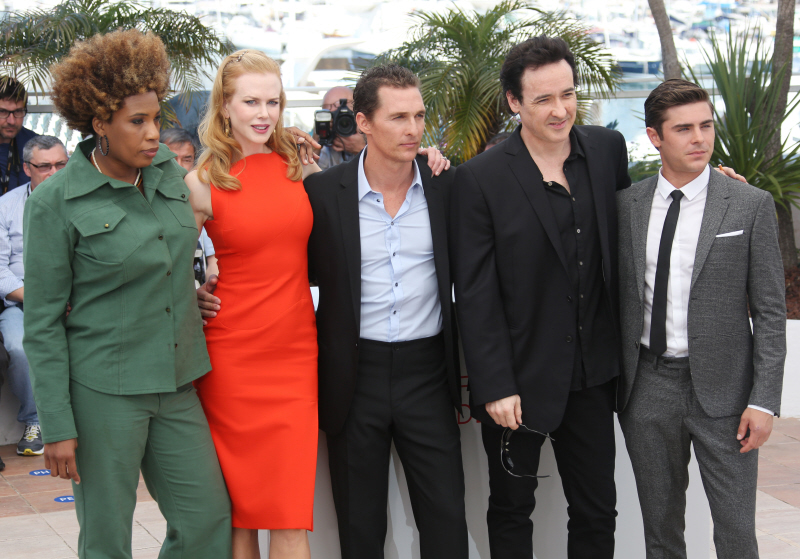 A few more things about Nicole. One, her Botox-face is still, as ever, ridiculous. I don't think her forehead or eyebrows moved a centimeter once during the photo call. And her lips- still ridiculous. But really, let's talk about Nicole's boobs. I've long claimed that shortly after Nicole gave birth to Sunday Rose, she got some implants. I actually have an eloborate conspiracy theory involving Nicole's bolt-ons, but we don't need to get into that right now. Let's just say that there has been photo evidence in the past that indicates to me that Nicole's tatas are not all real. I believe she got something done, and while I appreciated that she kept them smaller (they look fine on her frame), I'm now wondering if she went back to the surgeon's office and got some even bigger implants. We've gotten emails about this too, and CB and I spent way too much time last night inspecting Nicole's rack like boob scientists. To the boob laboratory!!!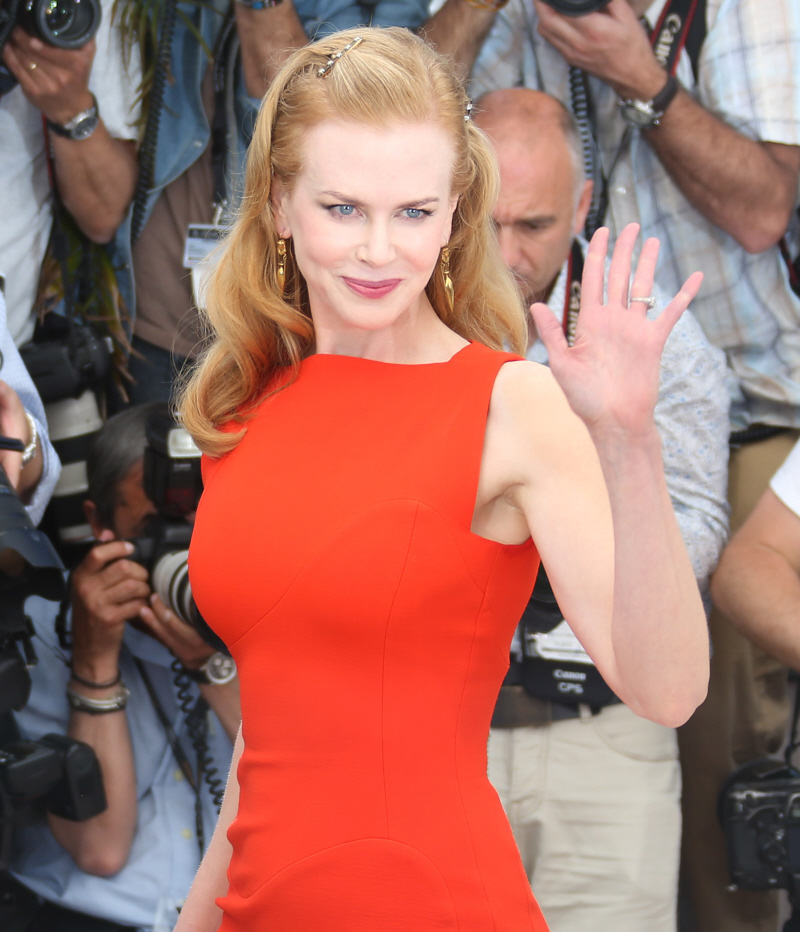 More photos of Nicole last night in Cannes (her bolt-ons are even more noticeable here).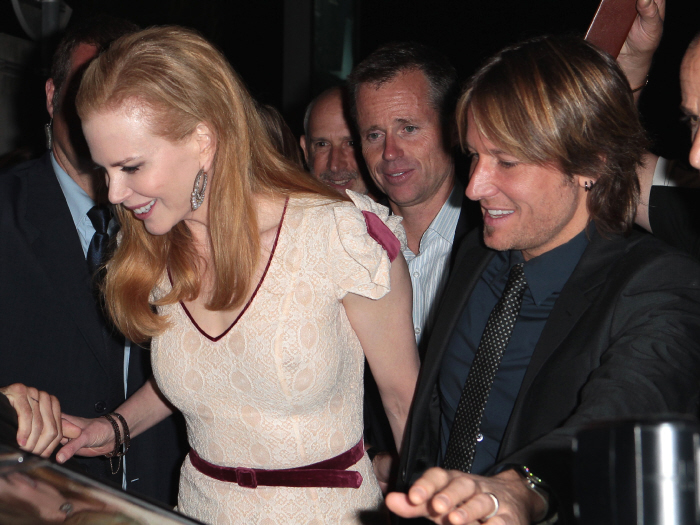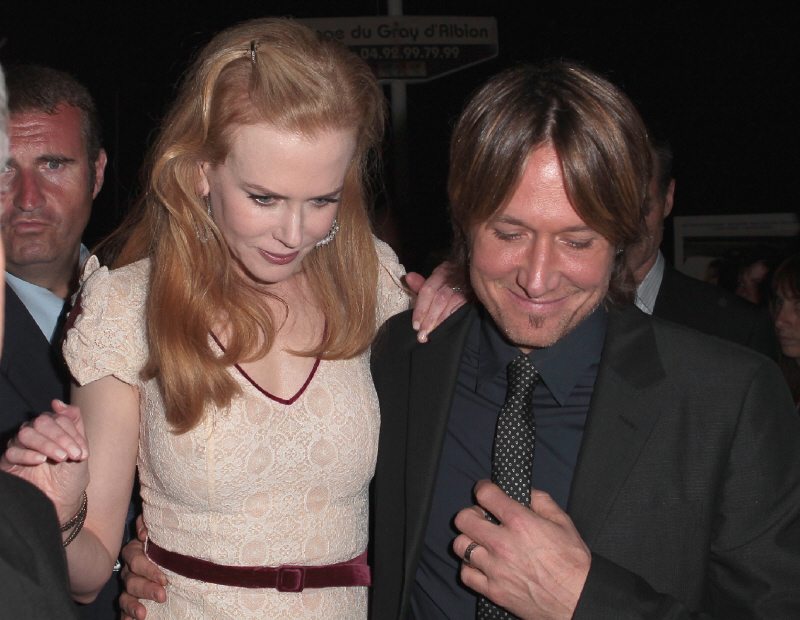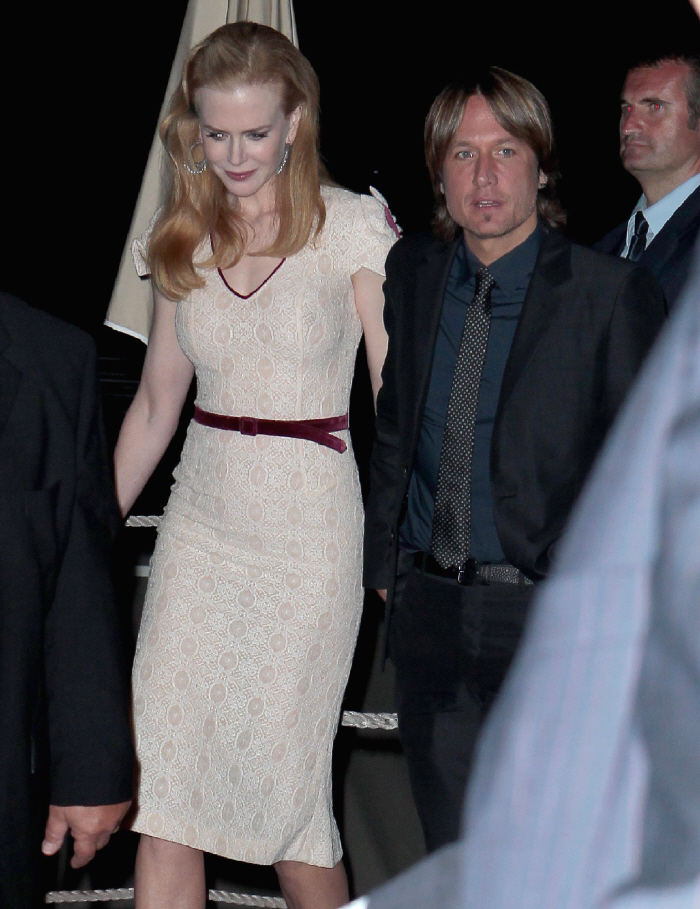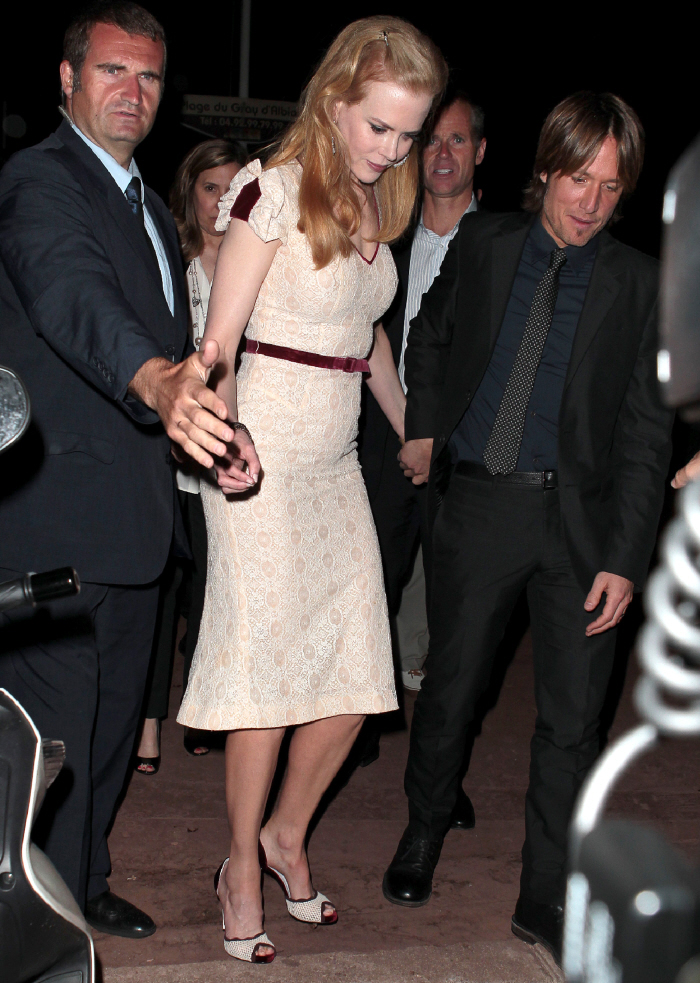 Photos courtesy of WENN.