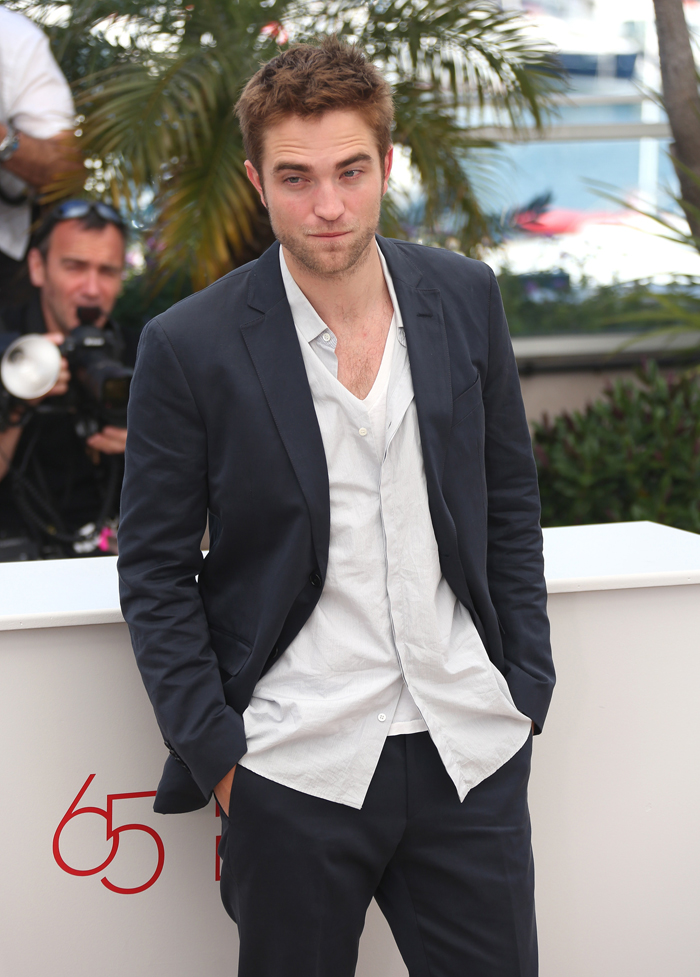 This is just a cute story and one that (even the most begrudging) fans of Robert Pattinson would appreciate for its self-deprecating nature. Apparently, there's been quite a lot of buzz in the Hunger Games casting department in regard to the upcoming sequel, Catching Fire. In particular, online rumors (which likely originated on the movie's IMDb board) have indicated that Robert Pattinson might have been a possibility for the coveted role of the sexy and seductive former victor Finnick. In an amusing twist, Rob has revealed that he initially believed these rumors, and he was crushed to learn that he was not in running for the role. Poor Sparkles, right?
Some rumors are so good, that they even get the movie stars involved believing. Even if it's only for a few minutes.

Robert Pattinson woke up Saturday morning at the Cannes Film Festival, the morning after his triumphant premiere in Cosmopolis, and saw Internet reports that he was being considered for Catching Fire, the sequel to The Hunger Games.

"I woke up this morning and saw all these things about me being cast in The Hunger Games," Pattinson tells USA TODAY. "I was kind of curious for a second. So I called my agent."

The response?

"My agent was like, 'No,' " Pattinson reports.

"(My agent) was like no one's going to offer you that part," Pattinson says, breaking into a laugh. "I was like, thanks for the reassurance."

But Pattinson was riding a high after his new film Cosmopolis (due out in the U.S. in August) received a standing ovation in Cannes with girlfriend Kristen Stewart in attendance.

Even that was stressful. The ovation came after director David Cronenberg warned him that the Cannes audience can be harsh.

"David tells me the night before, 'I'm fully expecting some boos,'" says Pattinson. "I was literally like, 'Why are you telling me this?'"

"I literally didn't watch one second of the movie, I was waiting for people to walk out," says Pattinson. "I was expecting a fight."

It was only hours afterward that Pattinson was able to wind down at the film's after-party.

"It took a full three hours of continued panic," says Pattinson. "Full adrenaline. It was just too weird."
[From USA Today]
Poor Rob. Of course, he's got a lot of stuff coming up in the new future including playing the soldier who led to the capture of Saddam Hussein. So Sparkles will be alright; in fact, he'll be more than alright. Still, I can't help but feel a little twinge of sorrow for his presumably downcast face when learning that he was not wanted for the role of Finnick.
On that note, who should play the seductive yet ultimately damaged Finnick? I've racked my brain on previous occasions for the answer to this question, and the only actor I can come up with is Taylor Kitsch. Thoughts?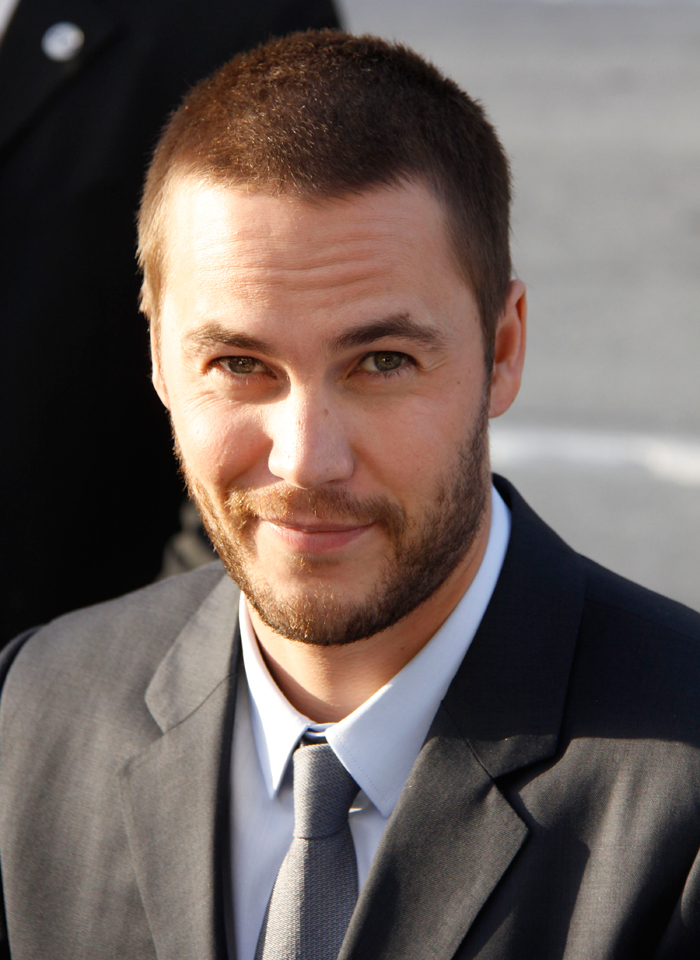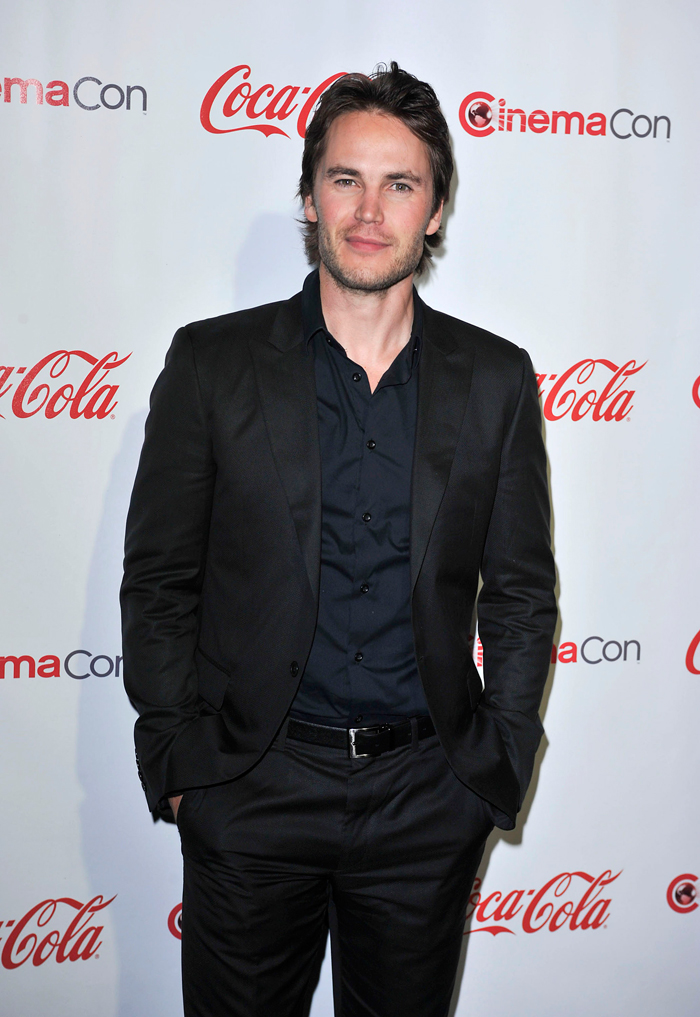 Photos courtesy of WENN