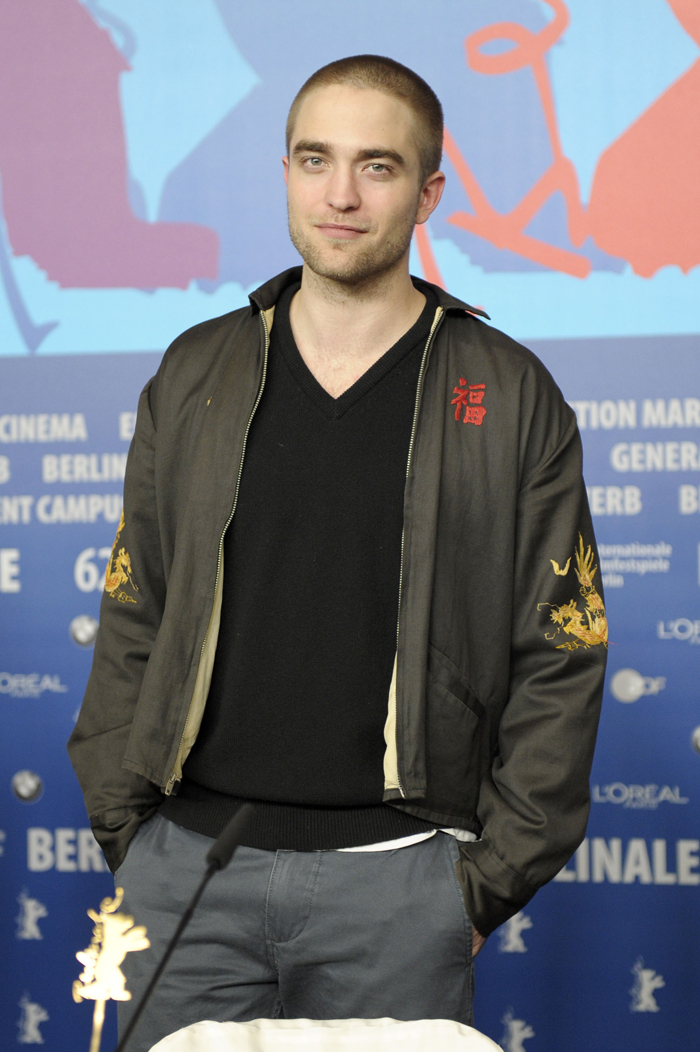 These are photos of Robert Pattinson promoting Bel Ami in Berlin, and the pictures are from February, but his hair fits the military theme of this story, so I'm using them for that purpose. Apparently (and this is good news), Robert Pattinson is actually poised to explode throughout Hollywood outside of his usual Twilight context, which is kind of funny considering how everyone had pegged Taylor Lautner as the standout from the leading trio that includes Kristen Stewart as well. Remember how Taylor was supposed to be the next big action hero? Poor kid — that possibility has all but fizzed out after Abduction further revealed his wooden acting skills and only grossed $28 million domestically. Now Sparkles is the official up-and-coming star from the Twilight trio; this could partially be the result of David Cronenberg placing so much faith in him (also, the awesome trailer) for Cosmopolis. However, is the Sparkler the right actor to play the U.S. soldier who captured Saddam Hussein? Hollywood believes so:
Robert Pattinson is getting ready to play a real American hero.

The British Twilight Saga star, 25, has been cast as Eric Maddox, the military interrogator who lead the 2003 capture of Saddam Hussein, in the film Mission: Blacklist, filmmakers confirmed in a Wednesday press release.

"This movie is a gripping, edge of your seat thriller," producer Ross M. Dinerstein said in a statement. To be directed by Jean-Stephane Sauvaire, and with a screenplay by Band of Brothers' Eric Jendresen, the flick is based on the book Mission: Black List #1, written by Maddox himself with Davin Seay. "I have been inspired by Robert and Jean-Stephane's dedication to tell this story in the most authentic way possible," Dinerstein added.

Before shooting gets underway for Misson: Blacklist, Pattinson has another prestigious flick to promote next month at the Cannes Films Festival: trippy thriller Cosmopolis, directed by David Cronenberg and based on Don Delillo's novel. Pattinson's Twilight costar and real-life love Kristen Stewart will also bet at the storied film fest to tout her new movie, On the Road.
[From Us Magazine]
Even though I consider myself to be a pretty huge Sparkles supporter outside of his Edward Cullen role, I've got mixed feelings on this one. Can he actually pull off the role and the accent needed to play such a tough as nails, military character? Clearly, he is capable of pulling off a flawed antihero, but would be be believable as a straight-up and (presumably) unconflicted U.S. military hero? I'm not so sure.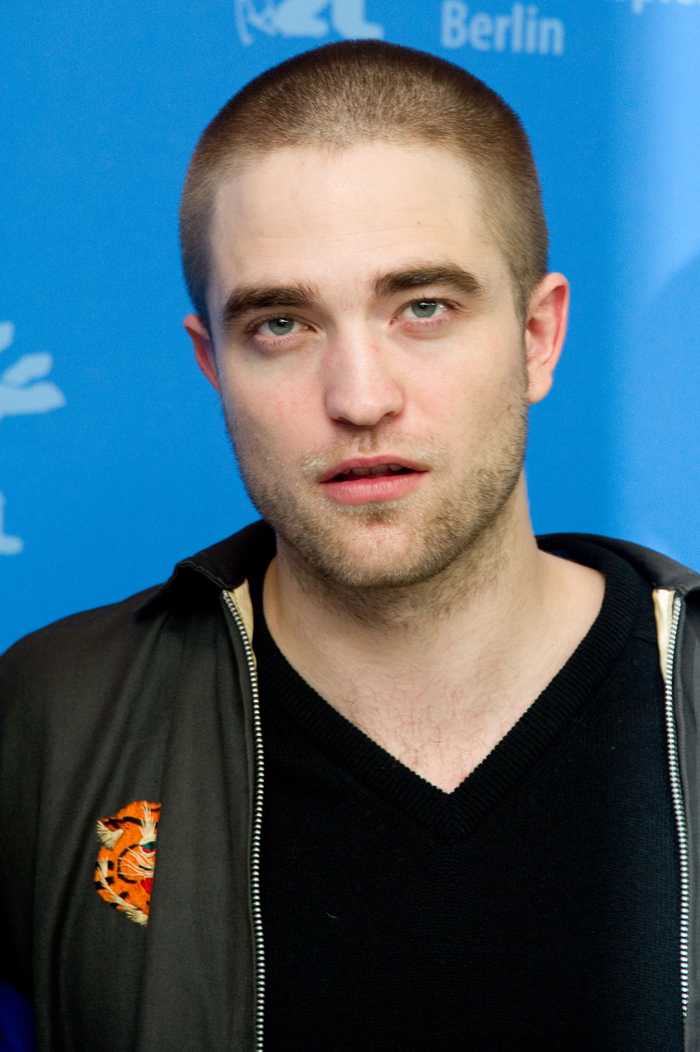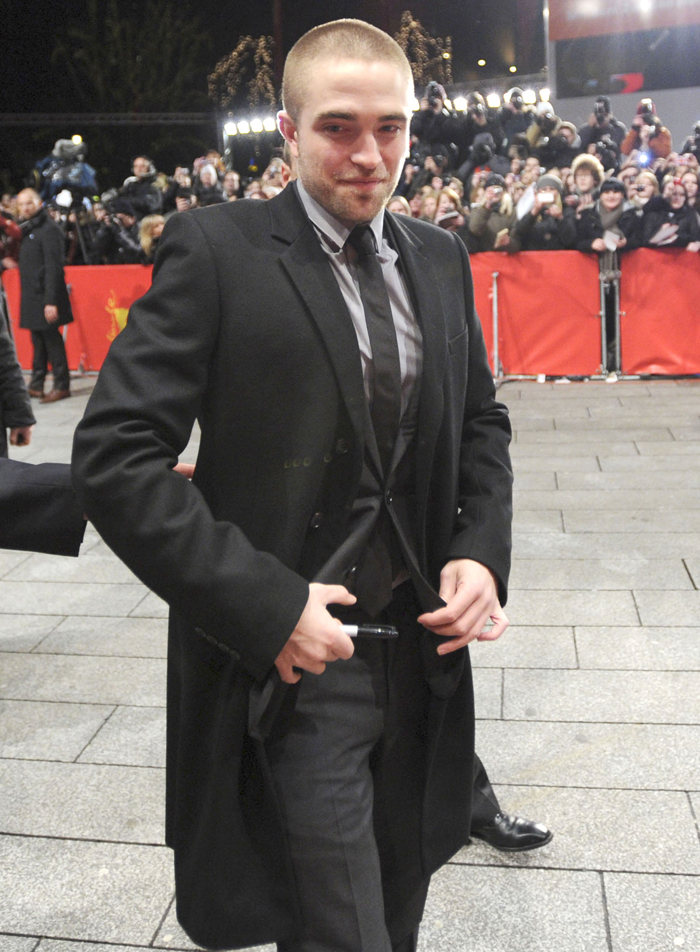 Photos courtesy of Fame/Flynet