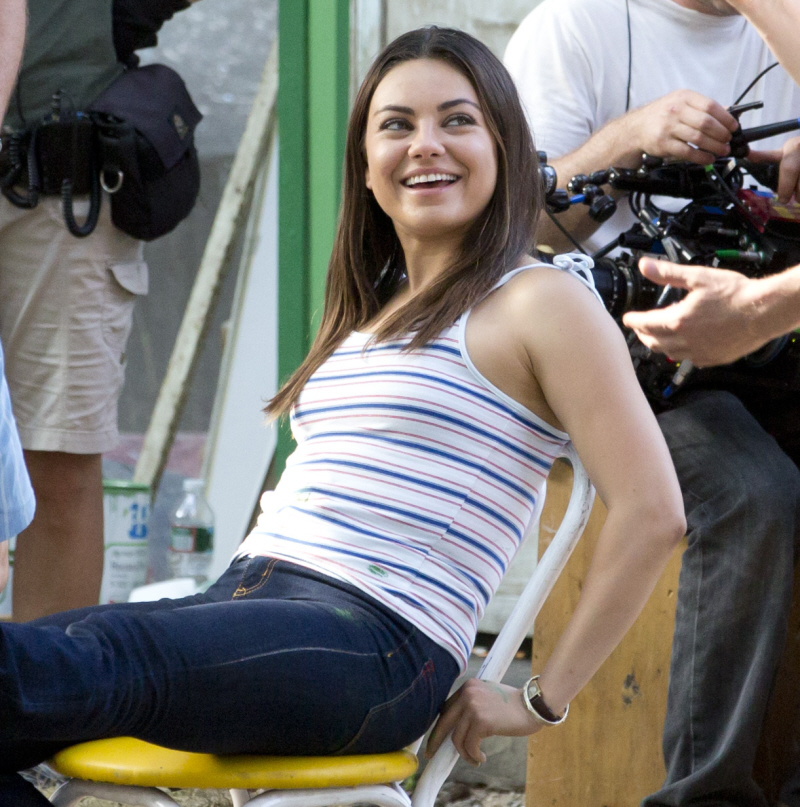 I've been looking for an excuse to cover the photos coming out of the New York set of Blood Ties, but it only came together for me just now. The tagline for Blood Ties: "Two brothers, on either side of the law, face off over organized crime in Brooklyn during the 1970s." Clive Owen is presumably playing one of the (muttonchopped) brothers, and little Mila Kunis is playing Clive's character's WIFE. You heard me. Mila Kunis, 28, is playing the 1970s wife of Clive Owen, 47. I think I'm so weirded out by this because Mila actually seems much younger than 28, and I don't really see how a man's man like Clive could have any chemistry with this young woman. But… he had chemistry with Natalie Portman in Closer (God, that scene in the strip club – OMG). So maybe it will work out?
But my real hook for this story is one I'm borrowing from The Superficial, who pointed out that in these photos from the Blood Ties set, it looks like Mila Kunis has put on a little weight. Mila is a small girl – she reportedly dropped her weight drastically for Black Swan, and then she's been gradually gaining weight back. Personally, I'm not sure I would have noticed her (slight!) weight gain if The Superficial hadn't pointed it out. Maybe she's wearing padding, though? Because it just seems to be in her midsection. Or maybe she just like beer and hawt dergs. Alternate theory: Mila is gaining weight because she's gestating an Ashton Kutcher douche-baby. GROSS.
Still… let's be fair. All of the people who would have said "HELL YES" to the "Mila Kunis: Would you hit it?" question will still want to hit it. Same for Muttonchop Clive.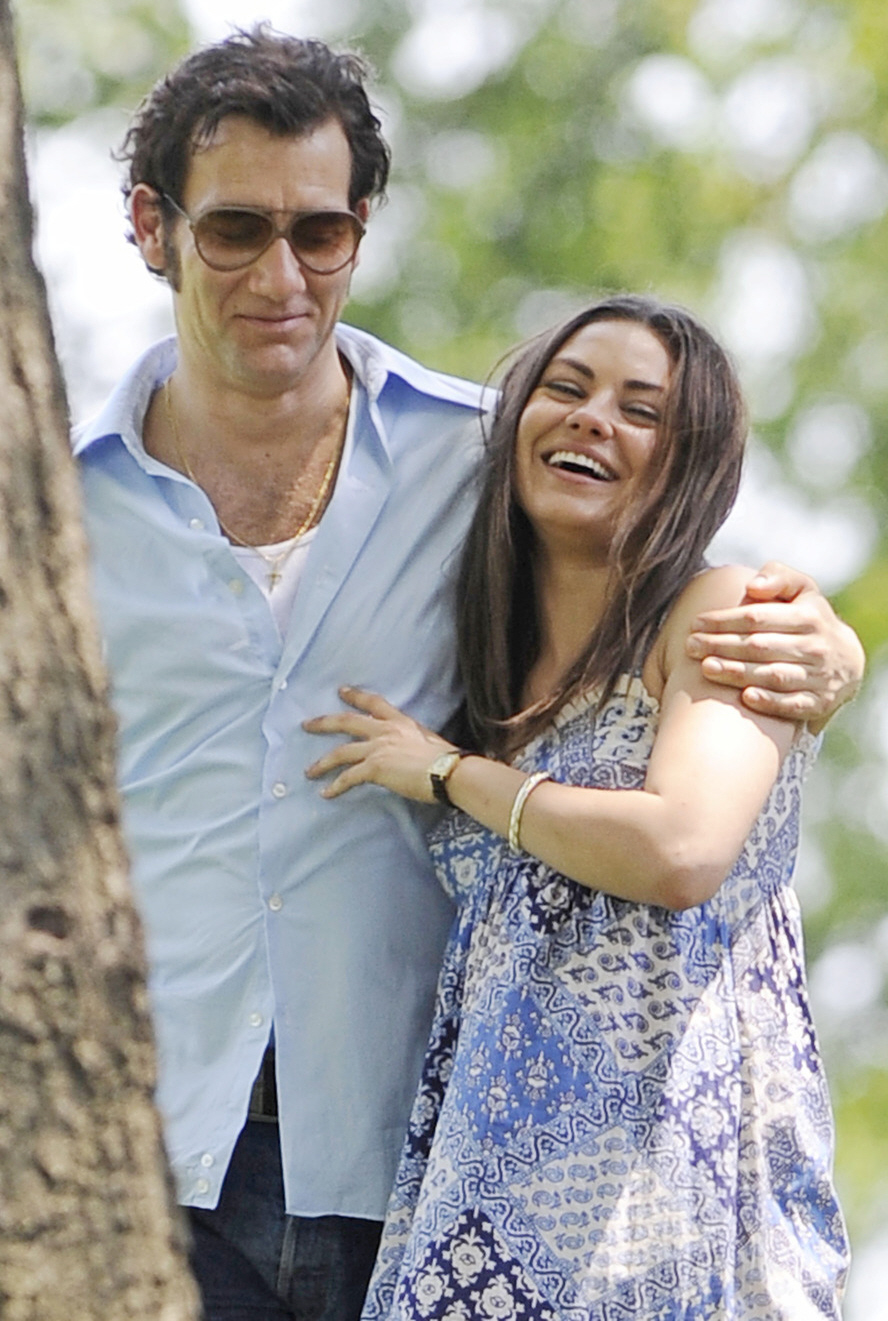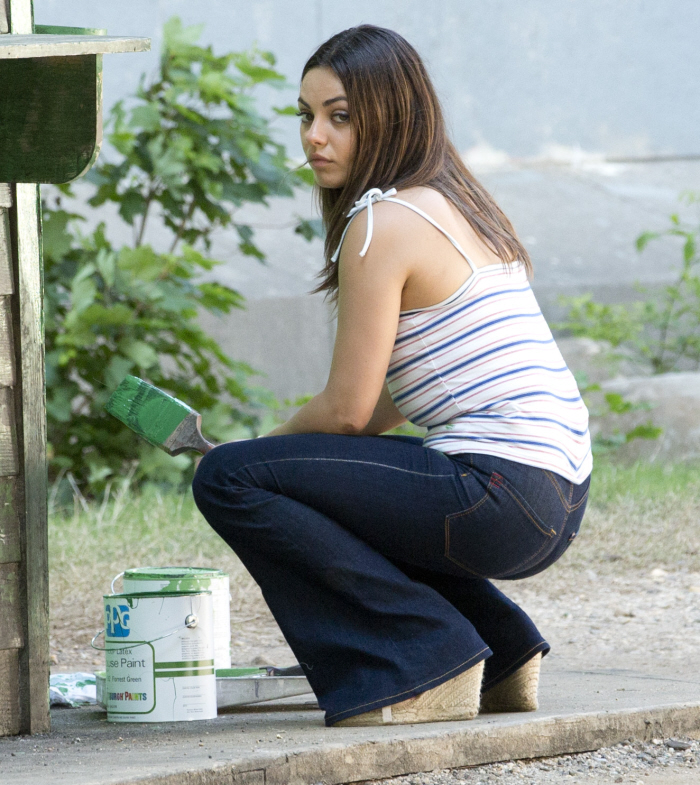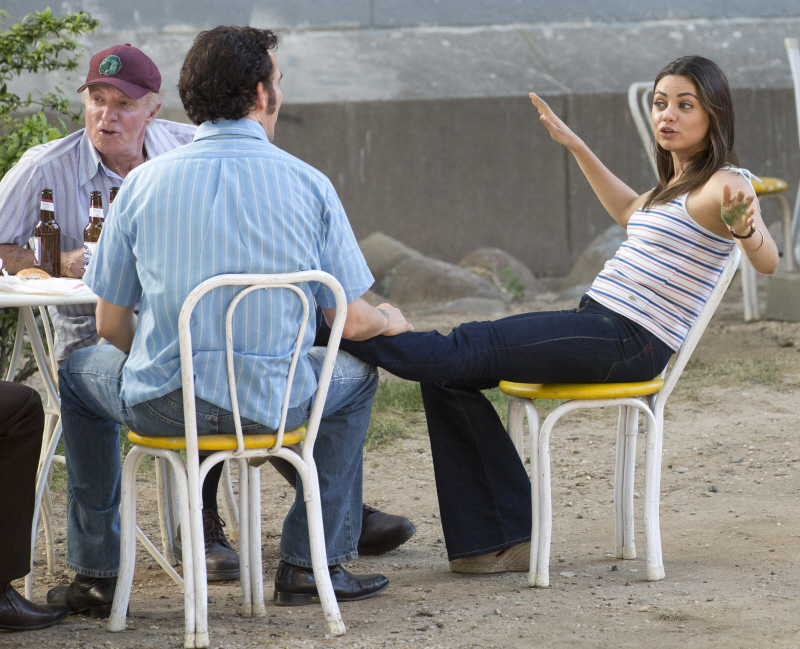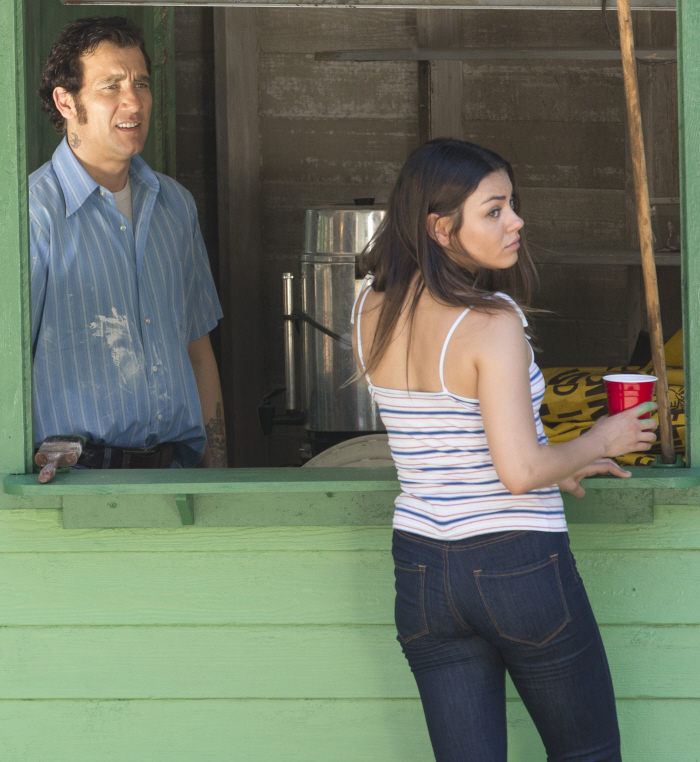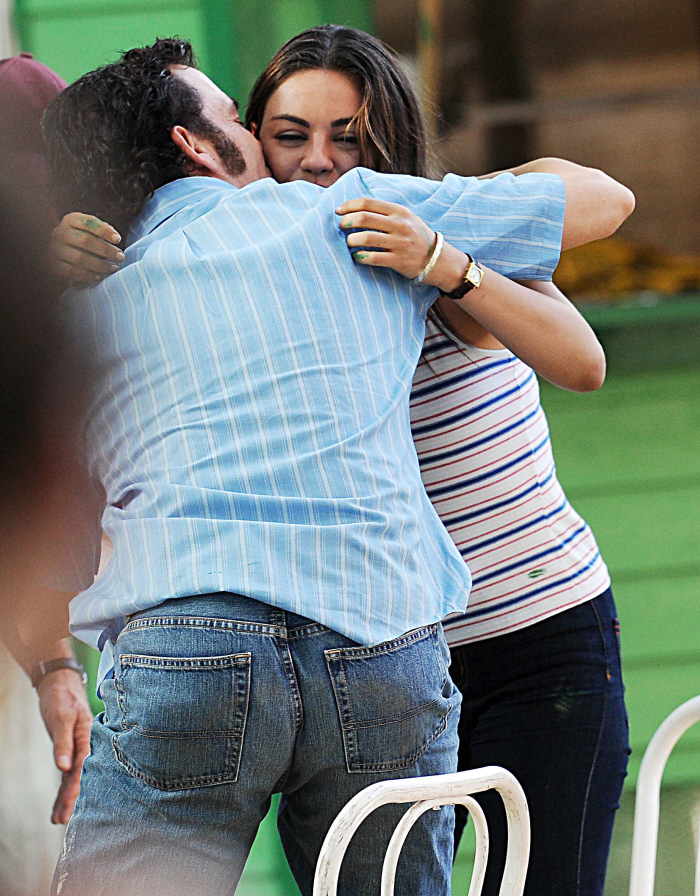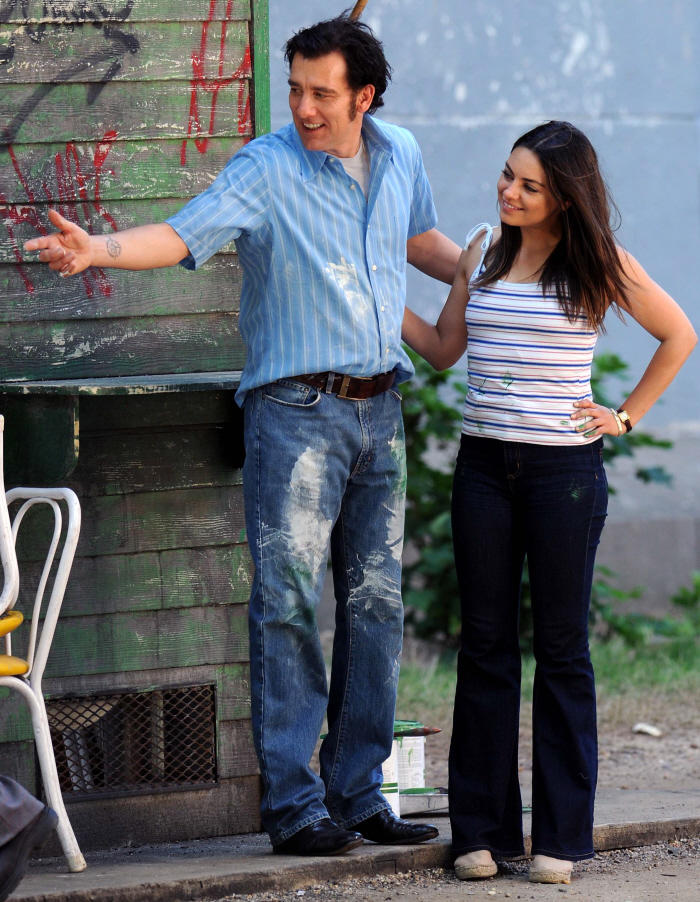 Photos courtesy of WENN, Fame/Flynet and Pacific Coast News.