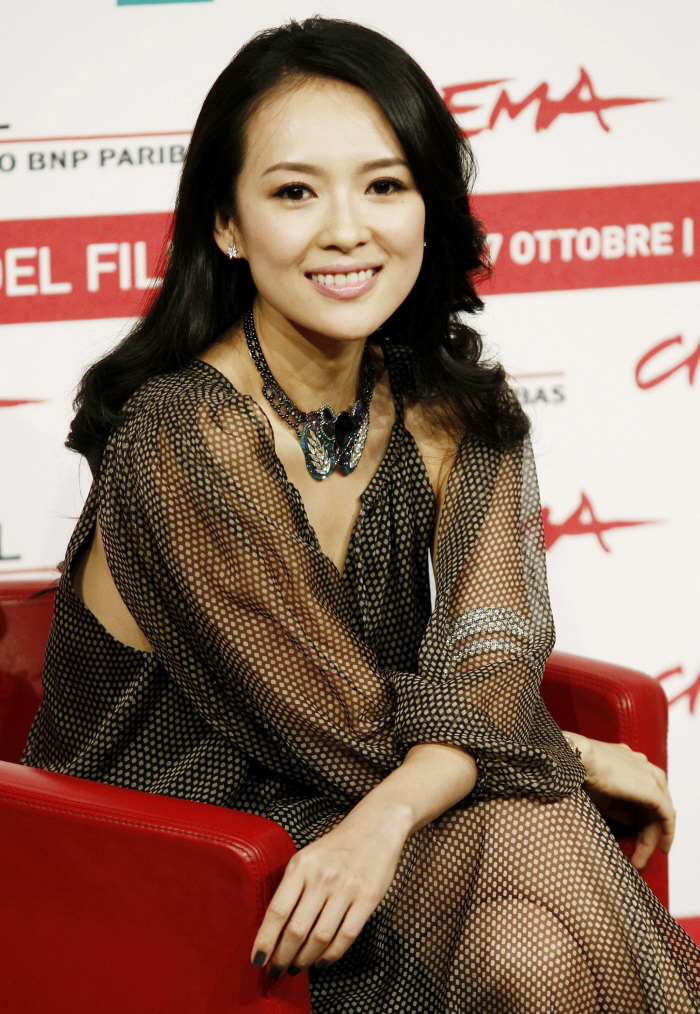 From what I know of Zhang Ziyi, I like her. She's one of the most famous and talented Chinese actresses in the world – she is a renowned international beauty, and she's one of the biggest gossip targets in China. Back in 2009, Zhang got a lot of bad press because she was A) engaged to an Israeli billionaire and living an international life of luxury and B) caught sunbathing topless, which some claimed was "shameful". Zhang and the Israeli (Vivi Nevo) broke up at some point, and I don't know who or what Zhang is doing at this point. But there's a really scandalous theory floating around! According to reports out of China, Zhang has just been implicated in a HUGE prostitution scandal. Some say Zhang was charging around $1 million per night. OMG.
Zhang Ziyi, star of Crouching Tiger, Hidden Dragon, has been forced to deny lurid claims that she earned £64million by prostituting herself to a string of powerful Chinese men. Among those with whom the actress was alleged to have had sex for money is disgraced politician Bo Xilai, ousted from China's powerful politburo amid allegations he and his wife were involved in the murder of Old Harrovian businessman Neil Heywood.

Miss Zhang, 33, one of China's biggest film stars and a three-times Bafta nominee, is the most prominent name to date to be dragged into the scandal over Bo. According to reports in China, she slept with Bo at least ten times between 2007 and 2011 in exchange for 'huge' monetary gifts. The secret trysts are alleged to have taken place in Beijing and to have netted the actress around £1million each time.

The pair are said to have been introduced by Xu Ming, a Chinese businessman who is said to be worth £444million but is reportedly under investigation by the Beijing government over alleged corruption.

Mr Xu, 41, has reportedly claimed to authorities that he paid Zhang £600,000 to have sex with him for the first time in 2007 and that he later negotiated a deal for a similar liaison with Bo.

Mr Xu is said to have paid Miss Zhang a total of £18million and it is alleged that the actress – who also starred in Rush Hour 2, House Of Flying Daggers and Memoirs Of A Geisha – made millions more from similar deals with other rich and powerful figures.

Investigators are said to be looking into claims that her supposedly illicit earnings escaped tax thanks to interventions by Mr Xu and senior government officials.

It was reported that the Chinese government has refused to allow Miss Zhang to leave the country while it investigates the claims, prompting claims that this was why she was absent from this year's Cannes film festival to promote her latest film, a new version of Dangerous Liaisons.

The actress cryptically wrote on her internet blog that many people 'can take wind as rain' using their imaginations.

Her Chinese publicist described the claims as 'outrageous', adding: 'It sent stone-cold chills down our spines and has left us with a feeling of deep sadness. Why should this devoted and responsible actress have to suffer this kind of slander and defamation?'

Now living in Hong Kong, Miss Zhang was engaged from 2008 until 2010 to Vivi Nevo, the Israeli-American venture capitalist who was romantically linked to Kate Moss.
The number floating around for all of Zhang's sexual performances over the years: 700 million yuan, which is… um… my currency calculator is broken, because there is no way Zhang made THAT MUCH. One of my favorite parts of this (completely alleged!) story? Allegedly, Zhang didn't even have to pay TAXES on her ho money!! Because she was boning all of the rich oligarchs who run China, and they gave her a "tax-free" pass or something.
Anyway, Zhang is denying all of it, of course. Perhaps those Chinese higher-ups who paid for her services can help a sister out? Probably not – they're too busy covering their own asses right about now. Zhang's lawyers are demanding a retraction and apology from the Chinese paper that first asserted the prostitution story. Zhang's publicist also told media outlets, "Friends have advised us to release a short statement and not take this seriously. The more you argue, the more you will stir up. It would be better to step aside until people lose interest and the lies disappear. The innocent will always be innocent." Girl… if any of the ho story is true, I hope she just takes the money and runs.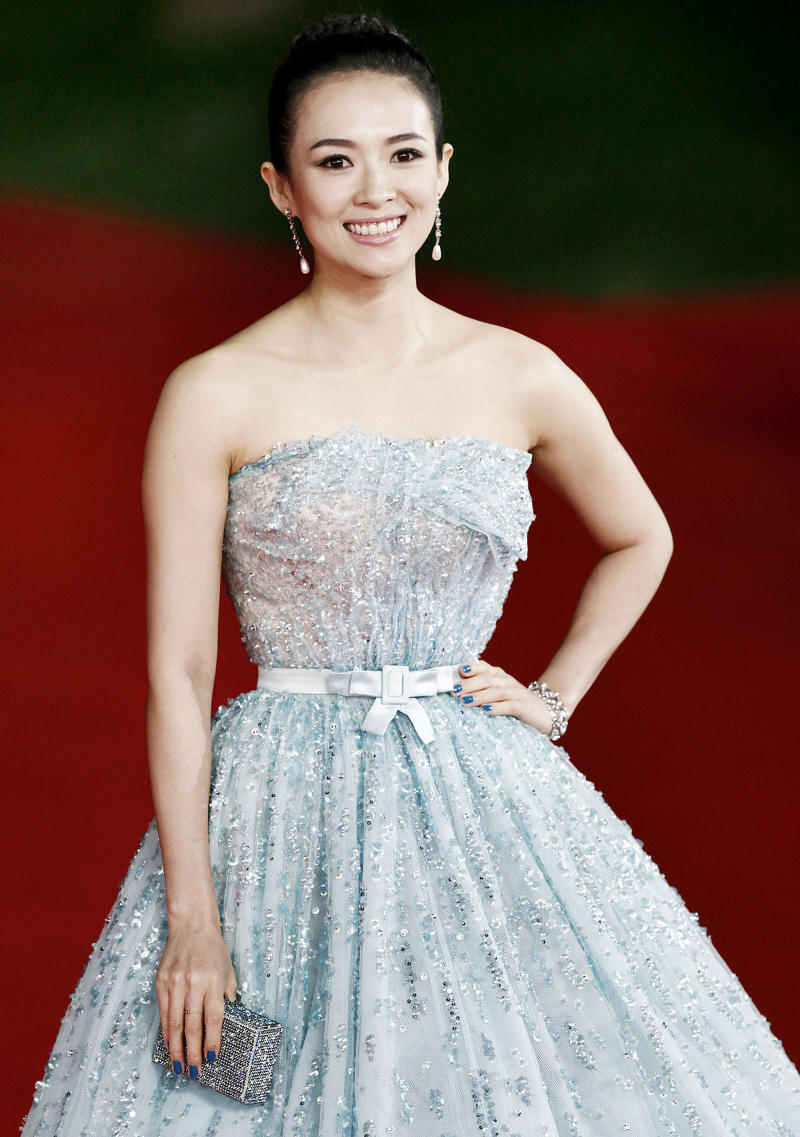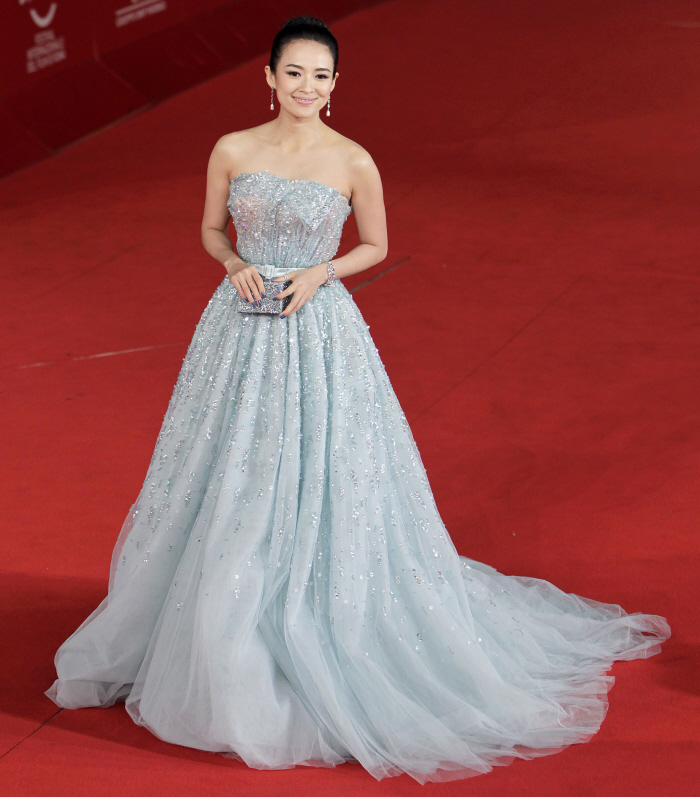 Photos courtesy of WENN.