I enjoy Kathie Lee and Hoda's hour of The Today Show. I don't even watch it once a week, but when I've caught it I've found them funny and entertaining. They can be goofy together, and it's fun to watch. So when I heard that Kathie Lee asked Martin Short how his deceased wife was doing, I actually felt sorry for her. People are saying she should have done her research for the interview, and that's true, but she must have been mortified afterwards. Kathie asked Martin, whose wife passed from cancer almost two years ago, how long he had been married and said that they must be still in love. Martin said "madly in love," and was gracious enough not to tell Kathie Lee of her gaffe on the air. He told her during the commercial break, and she apologized afterwards on the air and on Twitter. Here's more:
Martin Short appeared on the TODAY show Wednesday morning to promote Madagascar 3 and things took a turn for the worse when Kathie Lee Gifford asked Martin how his wife is doing — who died in 2010.

"And you and Nancy have one of the greatest marriages of anybody in show business. How many years now for you guys?" Kathie Lee asked on live television, not realizing the error of her ways.

"We, uhhh, have married 36 years," Martin graciously responded.

"But you're still like, in love," Kathie Lee continued.

"Madly in love, madly in love," Martin said.

Later realizing the gaffe, Kathie Lee took to her Twitter account after the show with a message to Martin:

"I send my sincerest apologies to @MartinShort and his family. He handled situation w/enormous grace and kindness and I'm so grateful."

Martin's wife, Nancy Dolman, passed away on August 21, 2010 from cancer.
[From Radar Online]
TMZ has the full clip with Kathie Lee's apology. (I didn't use that one as there's a commercial ahead of it.) Kathie Lee and Hoda described how Martin broke the news to them, and he sounded just so gracious about it. Kathie Lee said "My apologies to him and his family for not realizing that."
Martin deserves a lot of credit for just answering the questions and then waiting patiently until the break to tell Kathie Lee she messed up big time. I doubt I would have been able to do that, and would probably have blurted it out at the first question about a deceased loved one.
I think Kathie Lee has been around so long, and knows so many people, that thinks she knows enough about every celebrity to not have to read up on them. Hopefully she won't make such a big mistake again. It might not be the first time she's done this. Someone in the comments on Radar mentioned that she asked James Taylor on the Regis & Kathie Lee show in the 90s how his brother was doing, and his brother had been dead a year. I wasn't able to verify that, but I believe it.
Martin and his wife Nancy Dolman in 2009.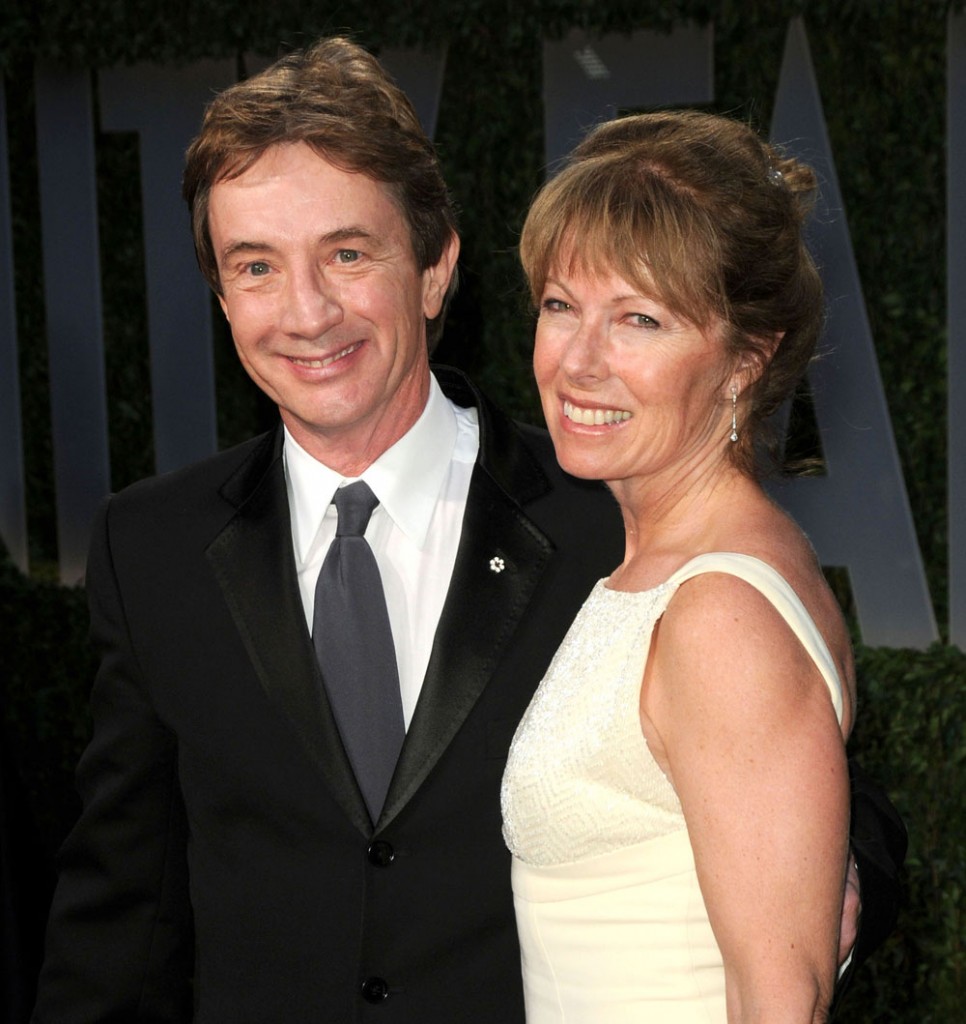 Martin and Nancy in 2004: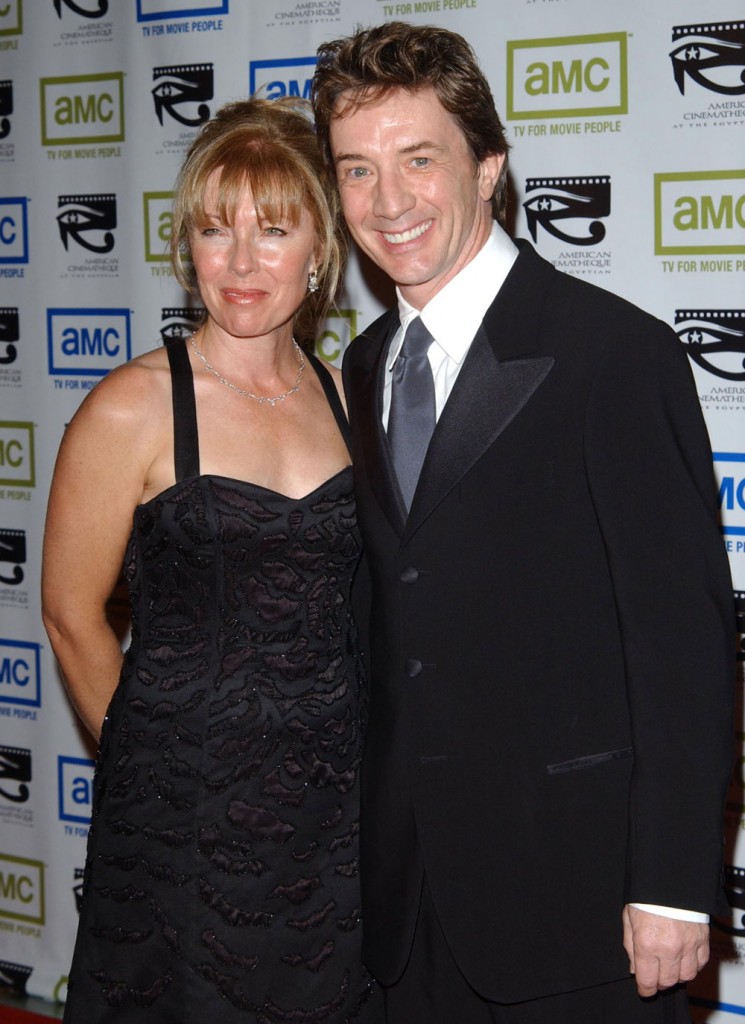 Photo credit: WENN.com