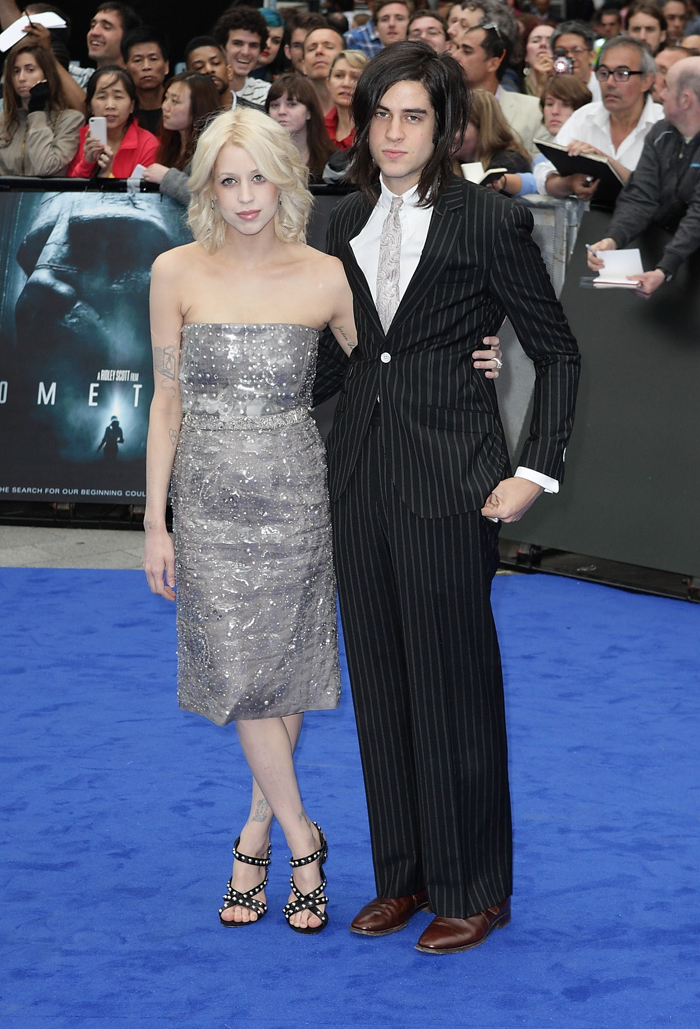 I always find it strange that Peaches Geldof gets invited to the big London movie debuts, but regardless of the reason, she showed up to the Prometheus premiere with her baby daddy Thomas Cohen in tow. Poor Thomas always dresses like an old man, but he's really only a 20-year-old, baby-faced dude who looks (as many of you have pointed out) like a young Bob Geldof. Speaking of Bob, I like to imagine that he's been doing quite a bit of babysitting these days (while refusing to say Astala's name) as his daughter begins to hit the town again, which is probably quite the frustrating experience for the old curmudgeon.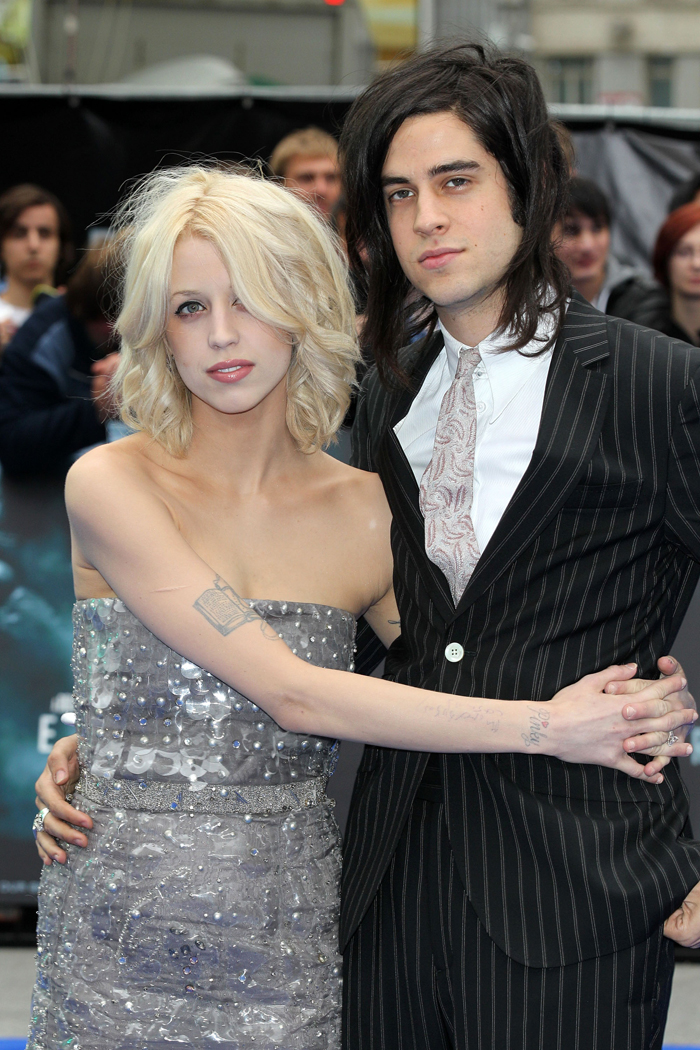 Anyway, Peaches is still looking spookily skinny after a mere month of postpartum existence. I've been unable to find a designer ID on this silvery, shimmering dress, but that's not surprising since Peaches attends all the fashion shows but rarely wears the goods. She's more of a vintage shop type of girl, and this dress is kind of pretty, but Peaches herself looks like a corpse. While I'd hope that her look is merely the result of sleepless nights with a new baby, it's hard to tell with Peaches, who has a history of … bad habits. Her hair is appropriately mussed for the dress, but the powdery makeup is a total disaster. Also, this isn't really the rack of a breastfeeding mother, right?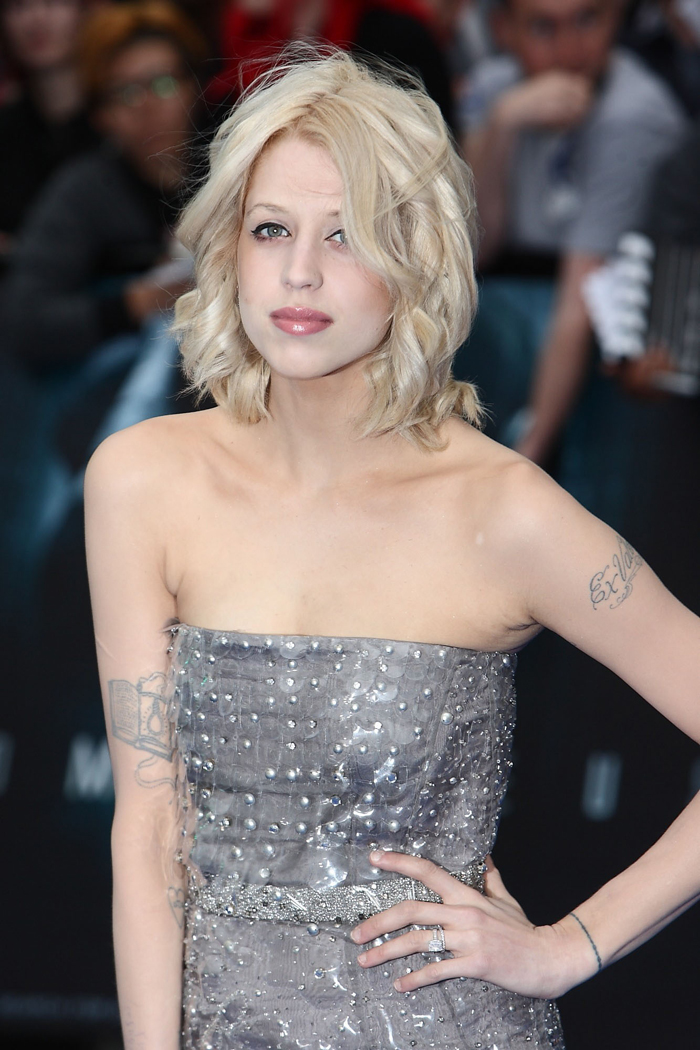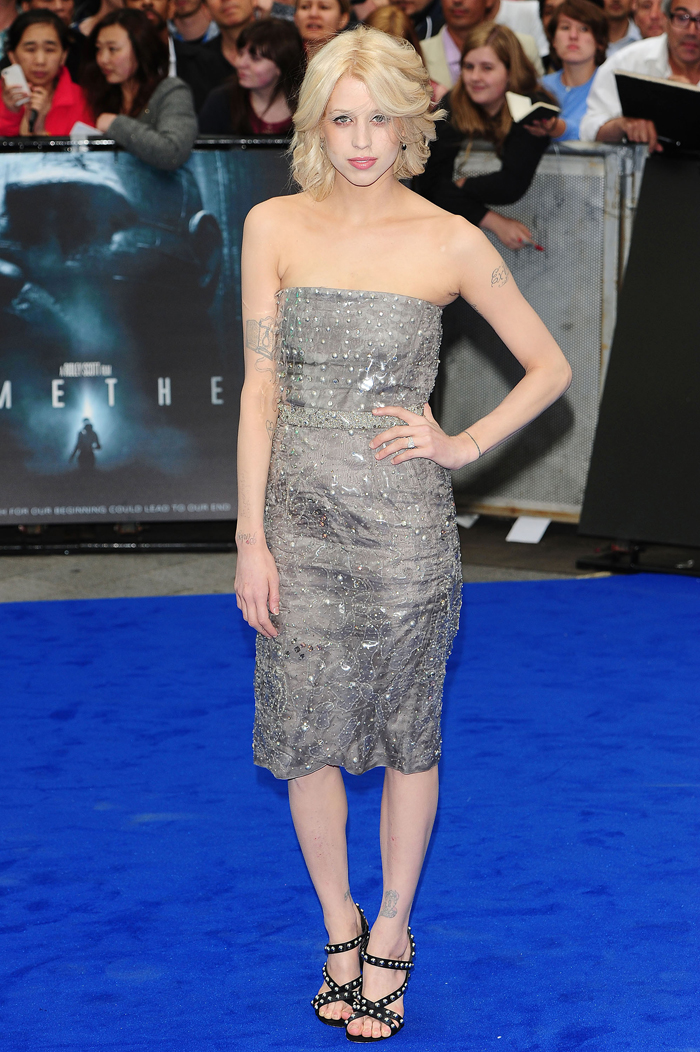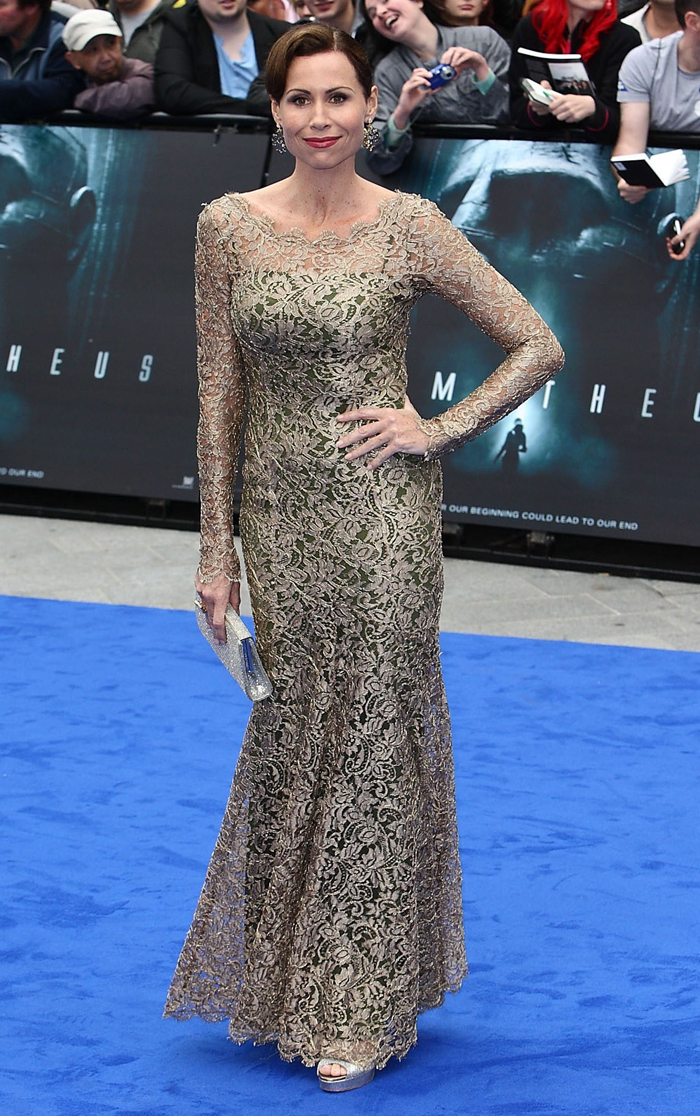 Minnie Driver walked the red carpet in a Temperly gown that was a full-length, long-sleeve, French-lace number with a green lining peeking through from underneath. Her look is very glamourous with pulled-back hair and bold lipstick to match. While Minnie does look good here, she's also very "tight" and shiny in the forehead area. She's definitely hitting the 'tox.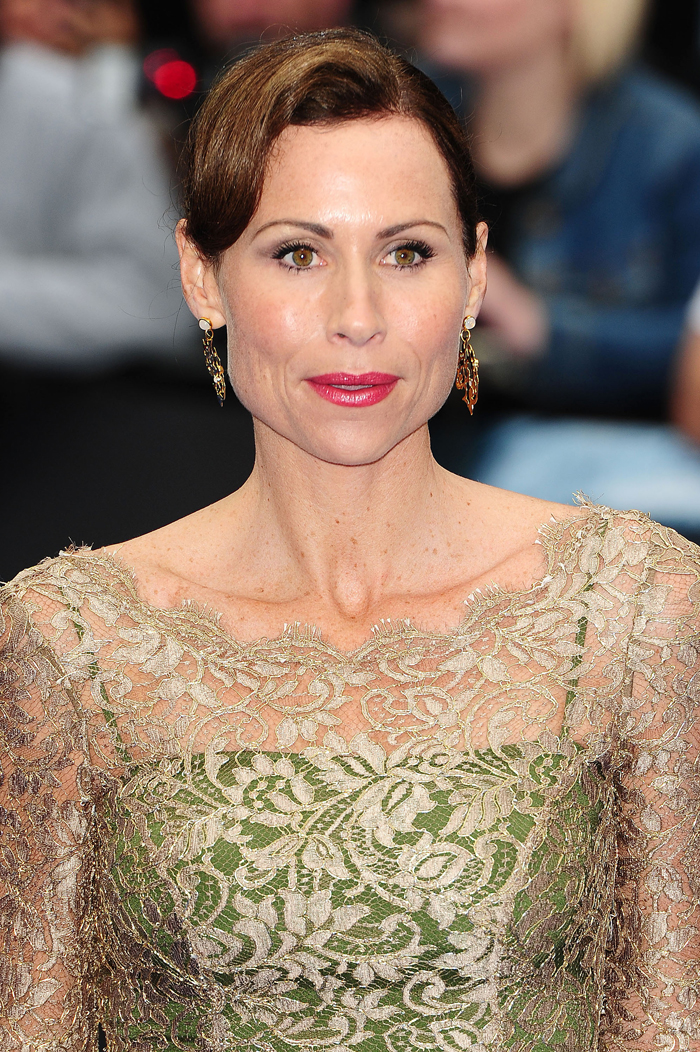 Photos courtesy of Fame/Flynet and WENN