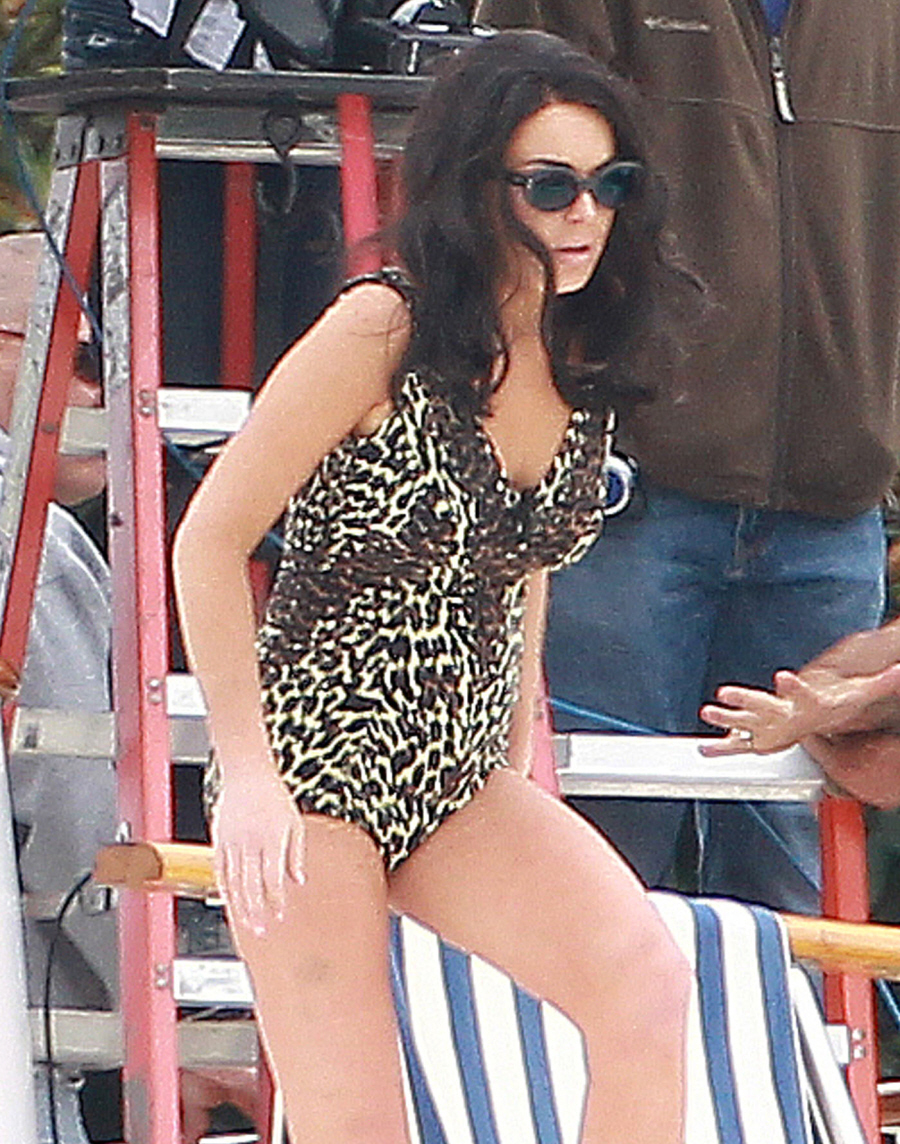 True story – as I glanced through the just-released photos of at our agencies last night, my eye barely stopped on these. You know why? Because I've trained myself to glance through thumbnails like a champ, and my eye only registered "Snooki… ignore." But this is not Snooki. This is Lindsay Lohan. Who does that insult? The Cracken or Snooki?
Anyway, these are photos of Lindsay Lohan filming Liz & Dick in Los Angeles yesterday. I don't know what time frame this is even supposed to be – like, is this when Elizabeth and Richard Burton were still in their "courtship" (while Taylor was still married to Eddie Fisher)? Or is this boat supposed to be Kalizma, the famous yacht that Richard and Elizabeth bought during their first marriage? Unknown.
I'm sort of glad the photos are so blurry and Snooki-tastic. I haven't built up the strength for lots of close-up images of Lindsay's crack-face as she attempts to morph into Elizabeth. TMZ did get their hands on what seemed like an official promotional still from the production - you can see it here. Horrible wig. Horrible colored contact lenses. She really looks absolutely nothing like Elizabeth Taylor. She just looks like a crackhead in a busted wig and a decent costume.
Oh, and Lifetime just released this first official promotional image. Okay, ignore the Cracken for a second – that dude (Grant Bowler) really is channeling Richard Burton, isn't he? I'm worried about poor Grant Bowler. I'm worried that he's going to get high just from nuzzling Lindsay's neck.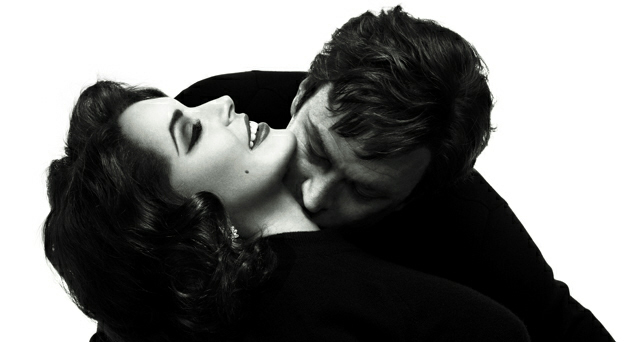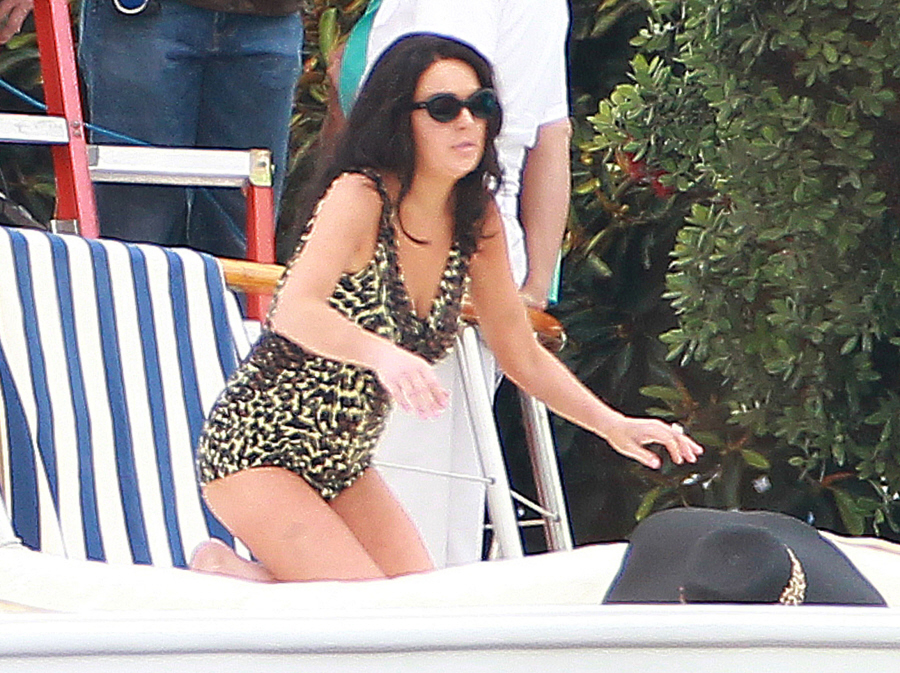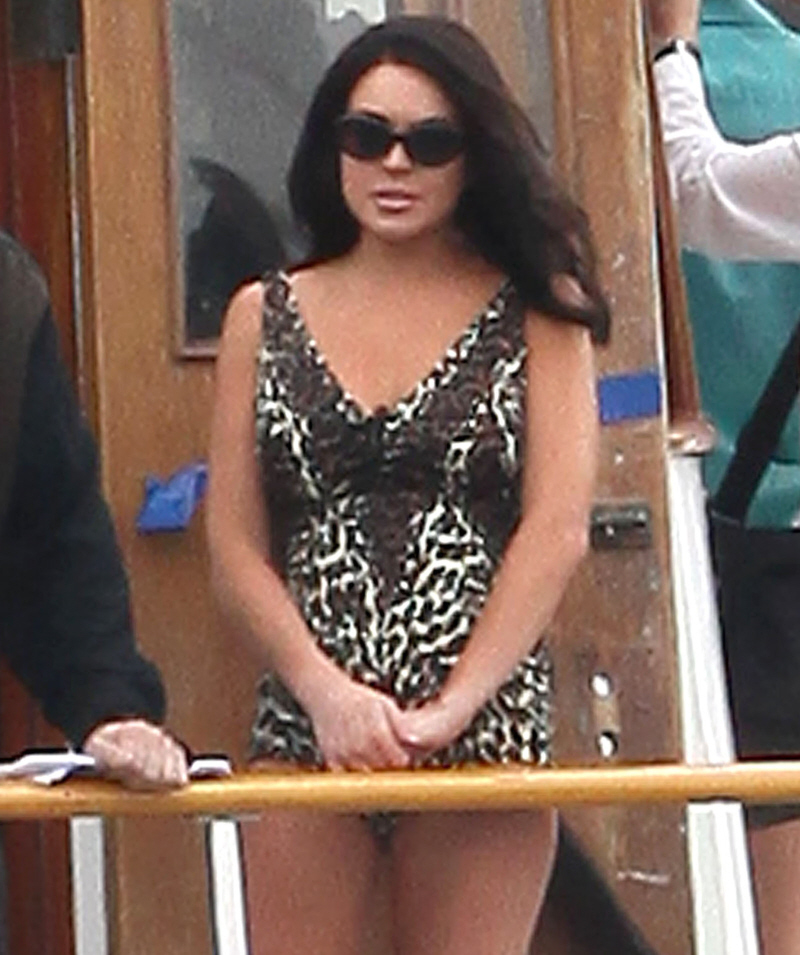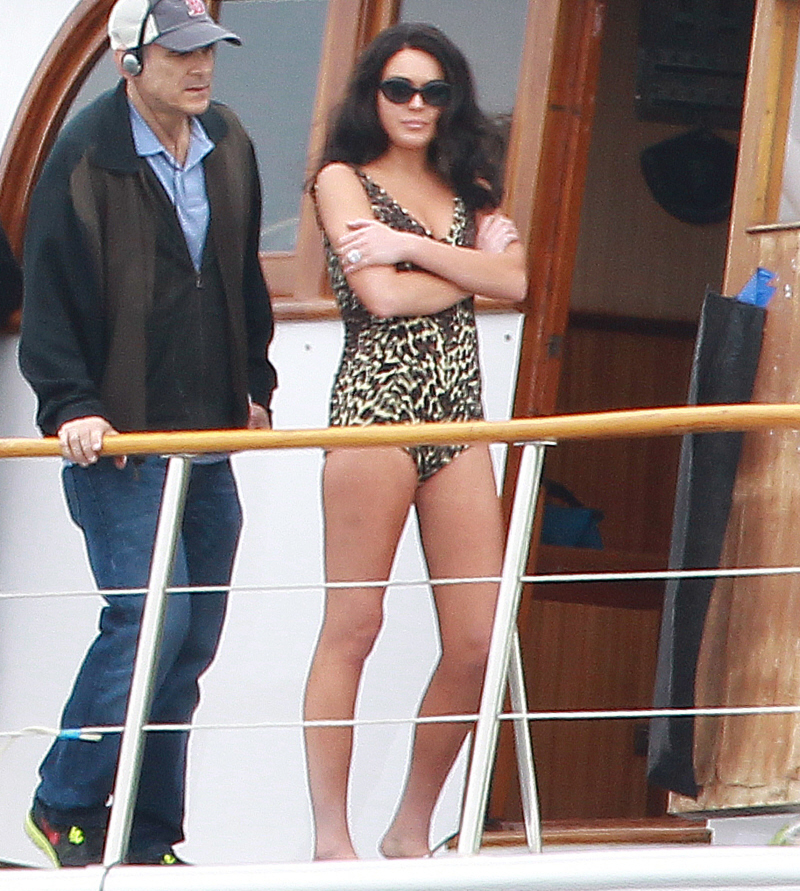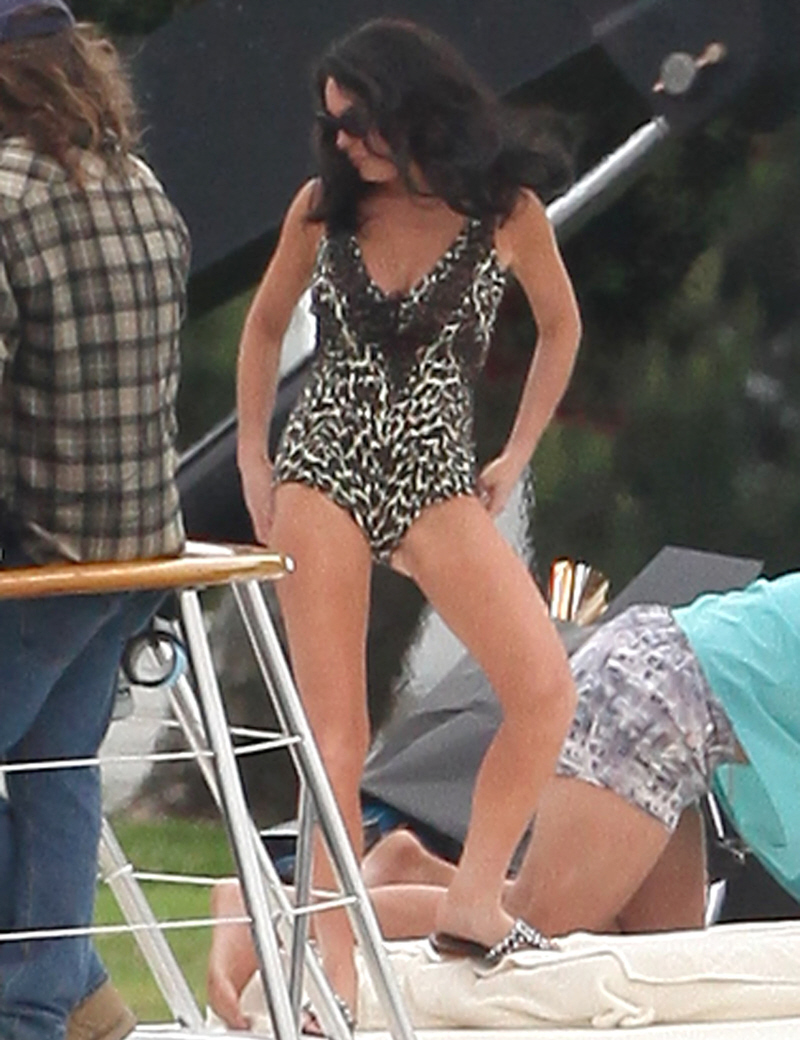 Photos courtesy of Fame/Flynet.