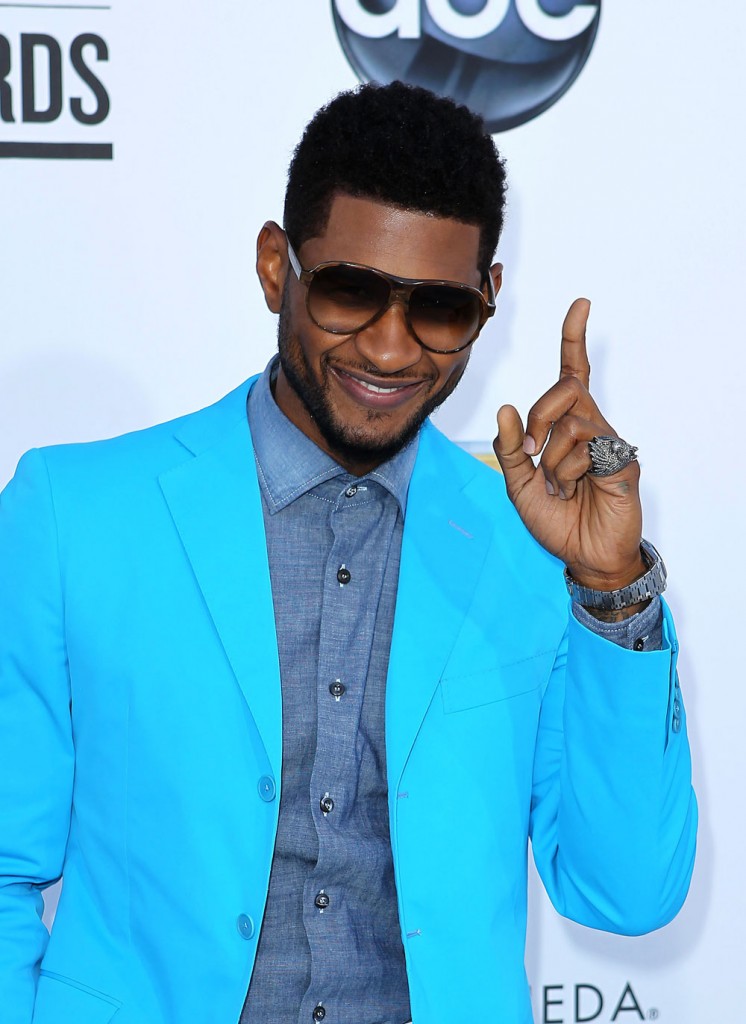 You know how Justin Bieber thinks he's the next Michael Jackson and how he wants to "become the greatest" superstar? He really said this earlier this year. Well now I know exactly where he got it from, his mentor and benefactor, Usher. I don't pay much attention to Usher, but from his what I've heard about him, I've gotten the impression that he's a jerk. (Although I've softened toward him lately, but that's dissipating.) He sounds really full of himself in these quotes, but I might just give him a pass for them if he was just talking about his confidence in his professional abilities. You have to have a good dose of self esteem to perform in front of tens of thousands of people, surely. But then he talks about how he's really good looking and wouldn't turn it down if he had a chance to forsake his looks or something. As our friends at Evil Beet point out, the dude is in Megan Fox territory here.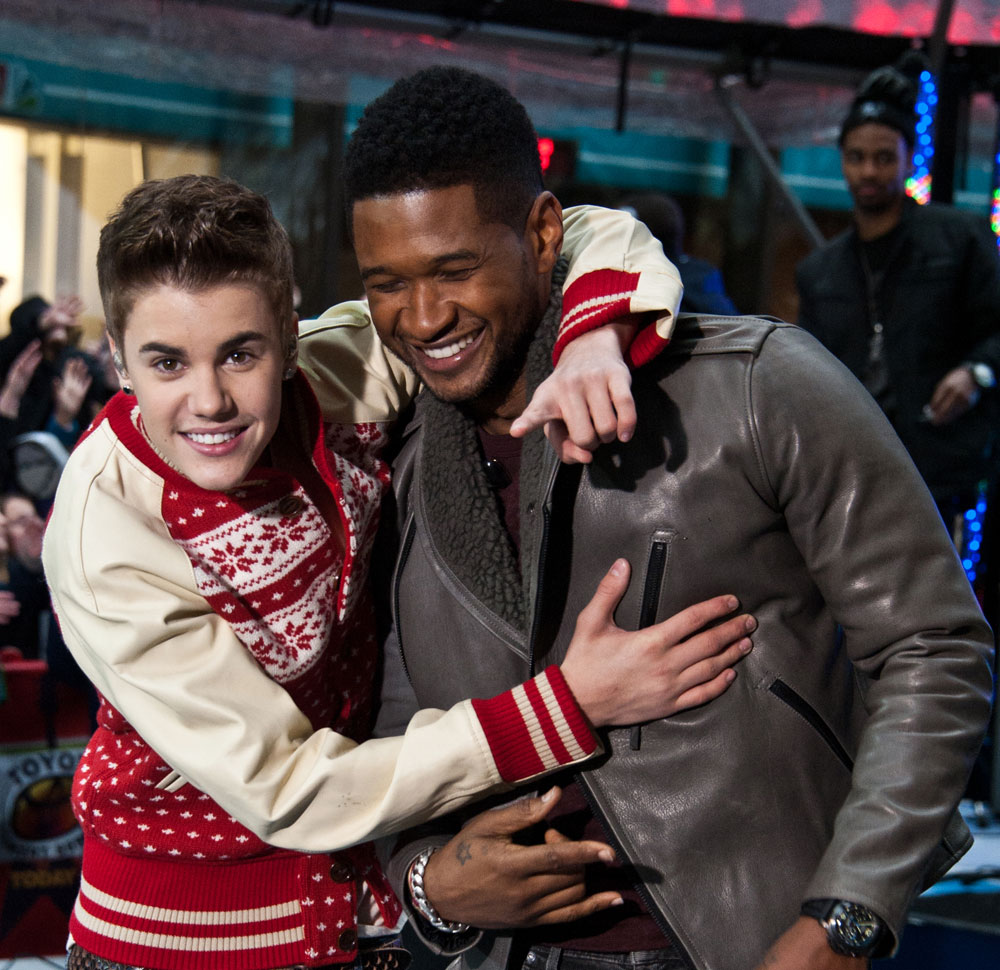 Usher thinks everything he does is "genius".

The 'OMG' hitmaker considers it important to live his life to the full and always believe in everything he tries his hand to.

He said: "I live every day like it's my last. I approach everything I ever do as though it's the most genius thing ever, regardless of whether it is or not.

"I really do believe something incredible is happening every moment I'm able to continue to do this. So I wanna live in it. Enjoy every waking moment. And I really do."

Usher is happy to be good looking and enjoys the fact he is attractive to women.

He added: "If I could turn [being] this good-looking down, I mean, I don't know that I would. I was fortunately blessed with these good looks, I may as well do something with them, you know what I mean? I think we're all just trying to live up to Sean Connery, the epitome of cool."

The singer admits he has always had a strong sense of self belief.

He added to Q magazine: "As a kid my mother would say, 'You should stop running around telling people you're gonna be a superstar!' It was too much for people but I needed something to believe in."
[From Contact Music via Evil Beet]
I think there's a real difference between believing in yourself and having the ability to achieve great things, and believing your own hype and never questioning your decisions. It's a thin line, but it's there. Someone like Will Smith has a very strong sense of self worth but manages to be gracious to fans and seemingly grateful for his success. That's genuine. I'll give Usher credit, he's been incredibly successful in his career. (He's still just 33 despite the age of the women he dates.) Usher thinks he's all that and that he's been amazing since he was a child. I try to teach my son that he's no better than anyone else. Did Usher's mom tell him that, or did she just tell him to keep quiet about his inherent greatness?
Also, he's a decent looking guy but he's not amazingly good looking or anything. It really depends on his hair, I think. He's not as attractive when his hair is all grown out and fluffy. I really hope someone specifically asked him these questions and he didn't just pontificate about how amazing and gorgeous he is.