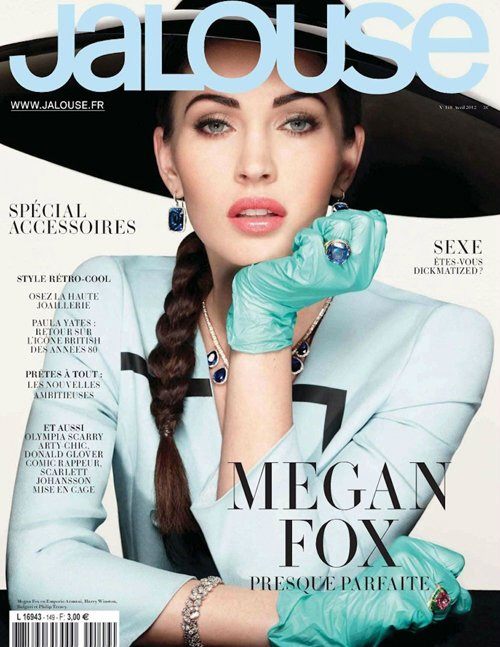 Megan Fox may or may not be pregnant – we already covered that story today. But what is not up in the air is whether Megan Fox is vapid. She is. Always and forever. Megan covers the new issue of Jalouse Magazine – a French publication. As such, the quotes from her interview were probably said in English, translated to French, and then re-translated into English. So… some of the awfulness might be because something is lost in translation. Or it could be a completely accurate translation of Megan's vapidity. You decide. French-speakers, you can read the original piece here and tell me if the translation is accurate.
Megan on her role in 'Friends with Kids': "I'm Mary Jane, the character played by Adam Scott thinks he is her soul mate. But he has a baby, I'm very independent, and he disapproves of her lifestyle."

On shooting magazine covers and ads: "I hate taking pictures, I never watch them, otherwise I would have wanted to change everything. I prefer not to see any and trust the photographer, who knows his job."

On the importance of her looks: "I live well with my image, I cannot complain, I would not trade my place with an unattractive girl."
"I would not trade my place with an unattractive girl." UGH. Megan consistently wants to put herself out there like she's super-confident, bordering on obsessively narcissistic, but in reality, I think she's just a not-so-bright girl-woman who has major self-confidence issues. I think that's why she keeps tweaking and filling and Botoxing – because she doesn't really think she was "good enough" to start with. But I still can't even imagine having a moment of "I would not trade my place with an unattractive girl." Well, at least she has her priorities straight, I guess.
UPDATE: I'm surprised at how many people are defending Megan's comments. I guess I was taken aback by how she seems to only value beauty and nothing else. She doesn't seem to be saying, "I wouldn't trade places with anyone because I like who I am." She's saying, "I'm pretty and I would never want to be ugly because being pretty is all I've got."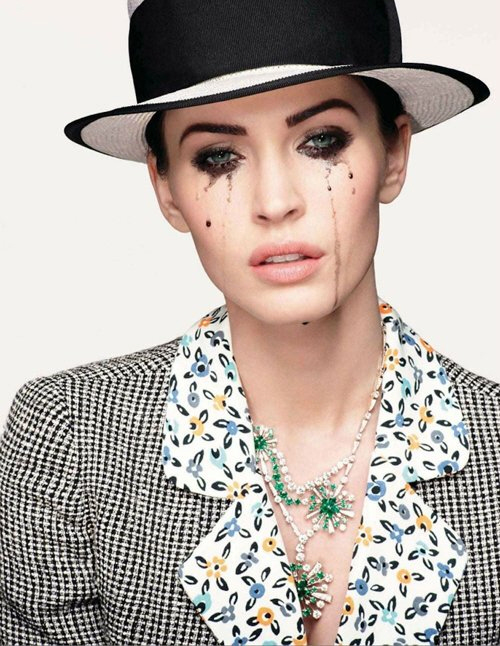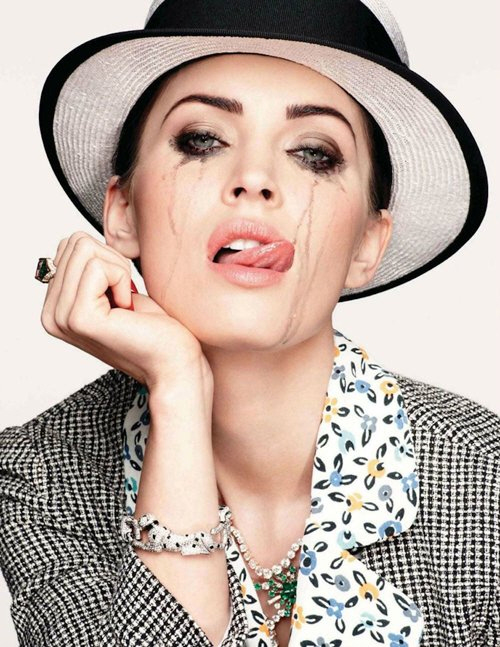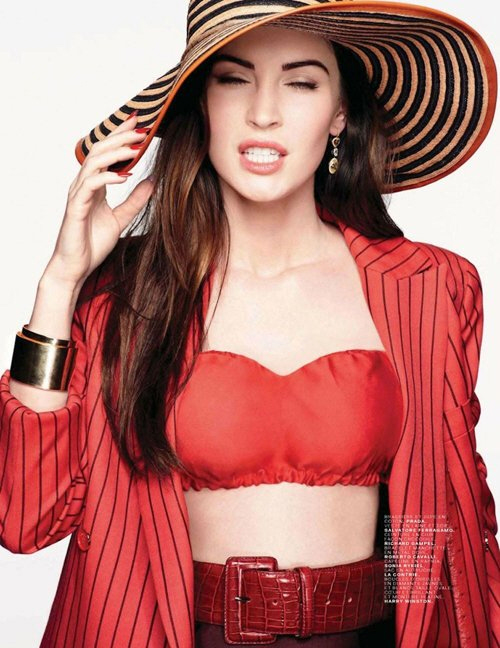 Jalouse Magazine photos courtesy of Skinny vs. Curvy.