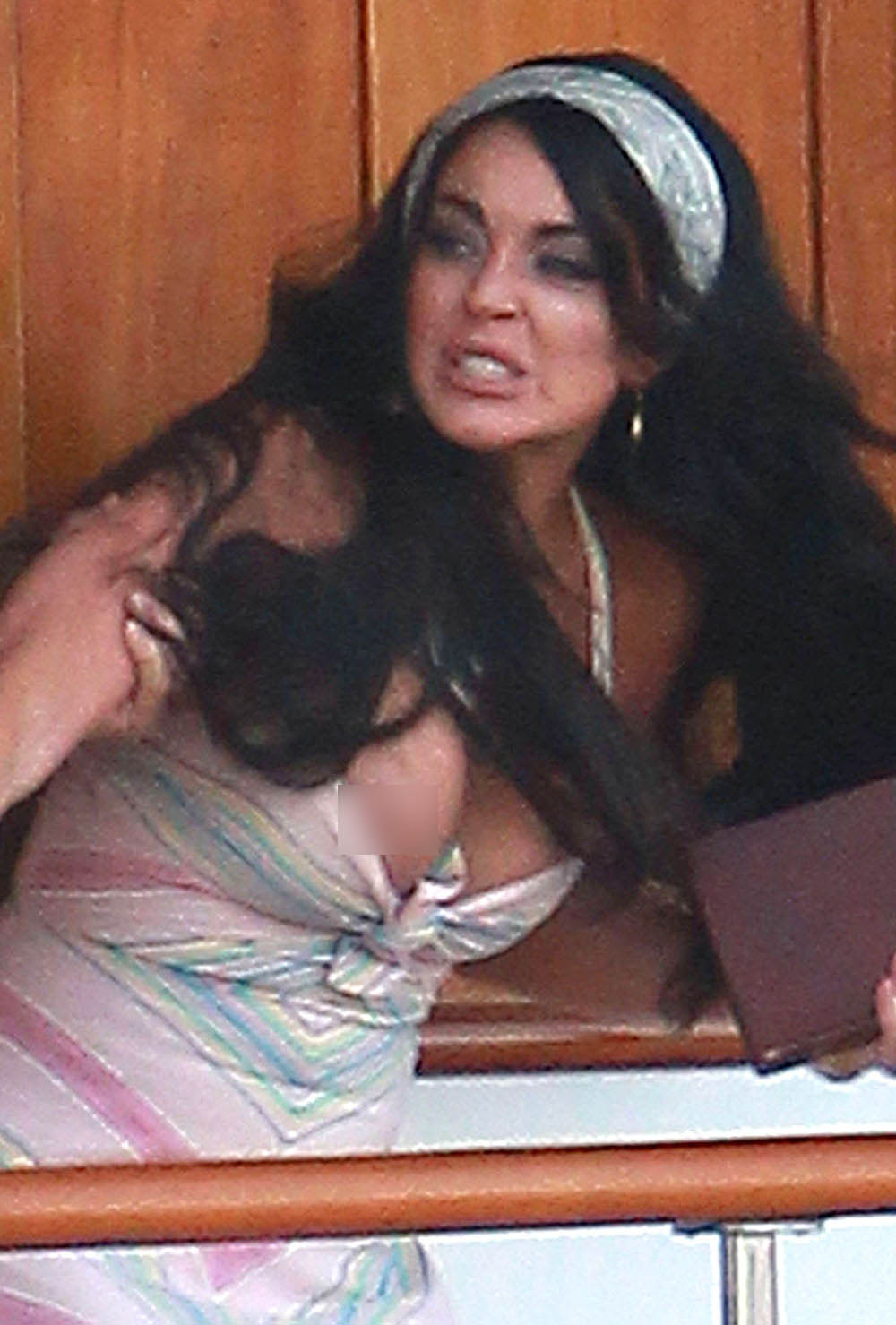 Some of you dismissed my earlier Lindsay Lohan post – you seemed to think that my "offensive" label was somehow too hysterical for what amounted to Lindsay Lohan playing Elizabeth Taylor in a movie-of-the-week. It's true – this is for Lifetime, and it's extremely budget. But even in the world of budget MOTWs, surely they could have found someone else to play Elizabeth Taylor? Someone less crackie, someone with some acting skills, someone who wasn't going to flash her crack nips the first chance she got. Yes, these are even more photos of Lindsay filming Liz & Dick on that same boat in LA. And yes, Lindsay's boobs fell out of her dress during filming. Repeatedly. Almost as if she knew the paparazzi were there, chronicling her every move? CB pixilated some of the nip-shots so you don't have to worry about seeing anything that we haven't seen a million times before.
Also, some of you were fighting me about the fact that she's wearing a really busted wig. Apparently, TMZ got the "tip" that Lindsay had "reluctantly" cut and dyed her hair to look more like Elizabeth. Um… then why is Lindsay's "hair" different lengths in different photos? She might have dyed her hair – in fact, she probably did – but she's still wearing wigs and hairpieces. And they are really, really cheap.
In other Cracken news, Radar is reporting that Lindsay went to a party last week with her ex-girlfriend Courtenay Semel. LL and Semel dated back in 2006-07, before LL got with Samantha Ronson. Semel is a total sketchball, of course, and she tried to get famous from her association with LL, and she used to date Tila Tequila too. And now LL has let Semel back into her life. Because why not?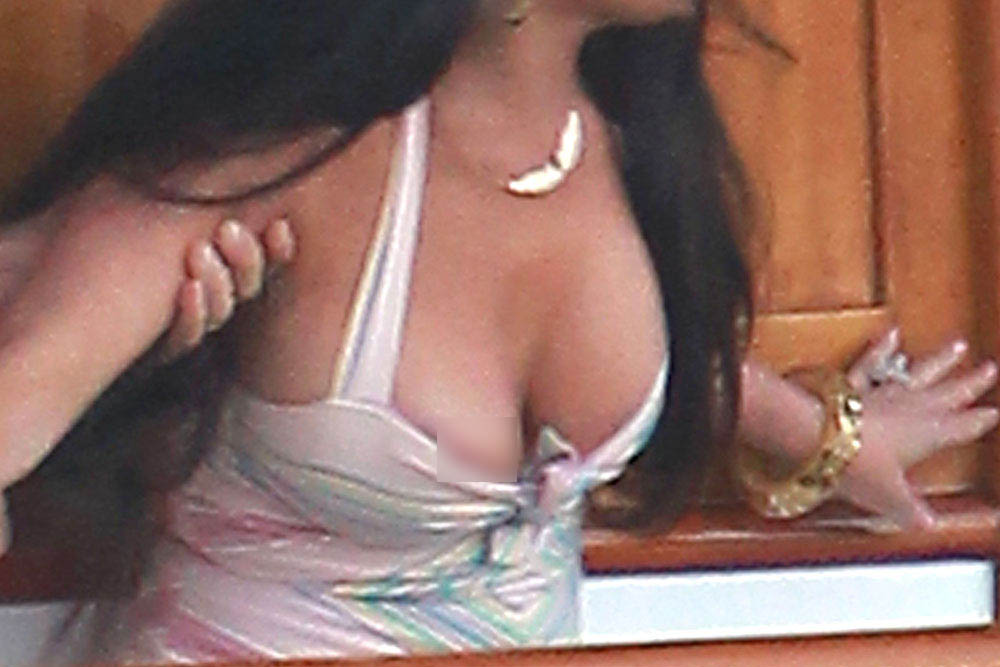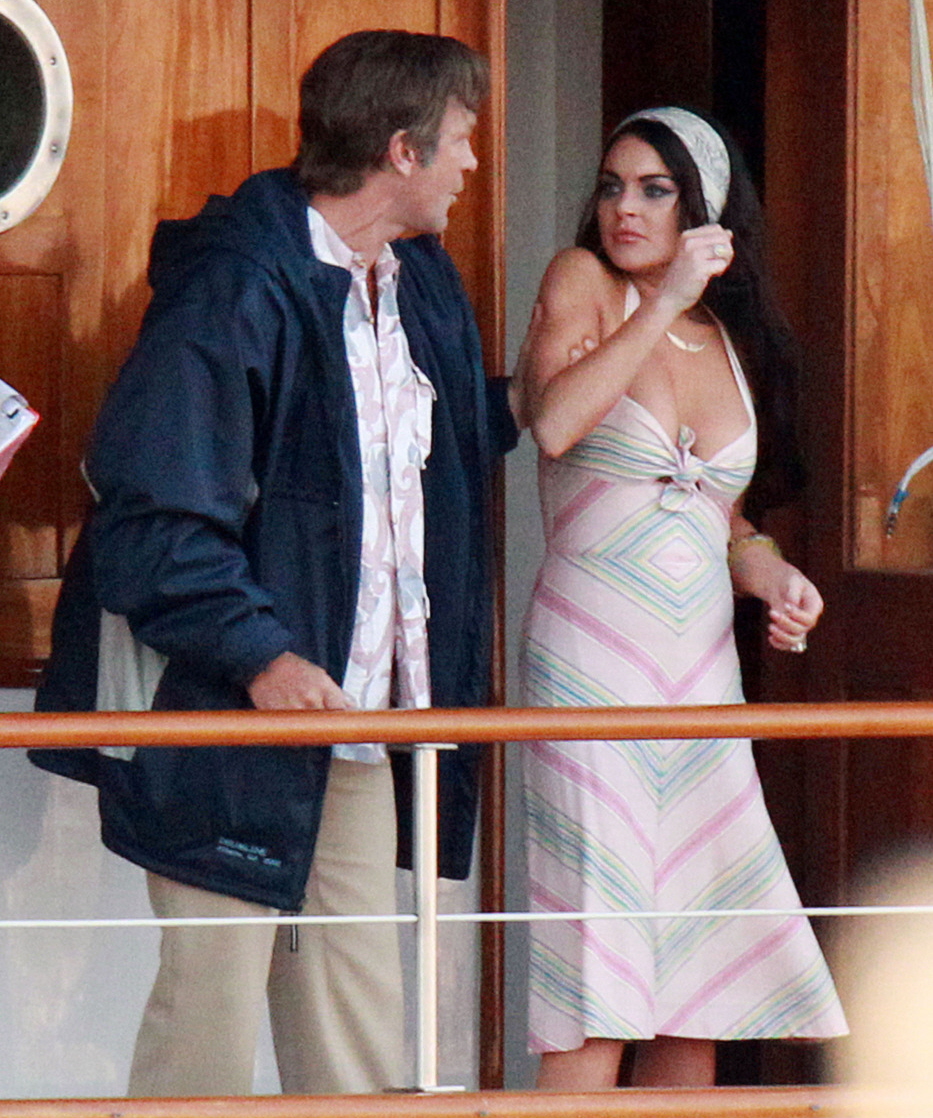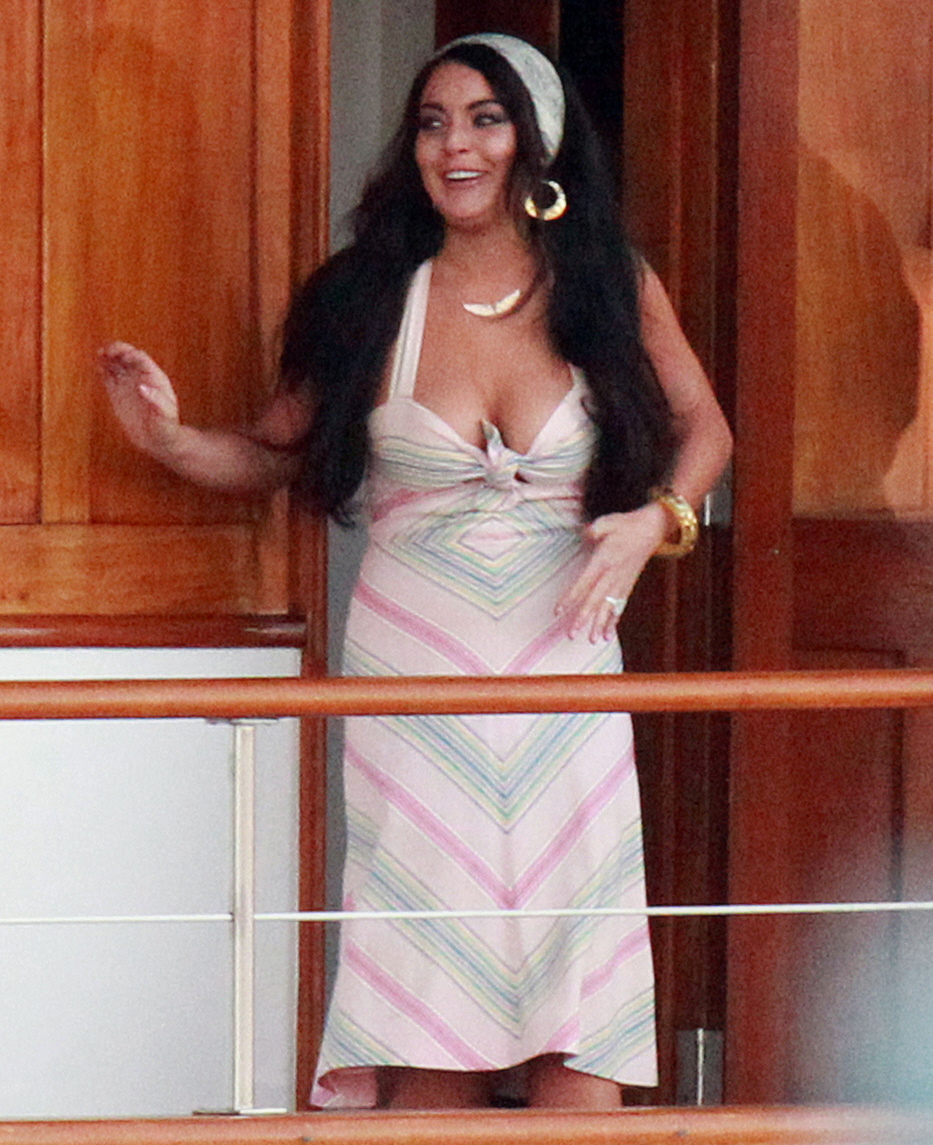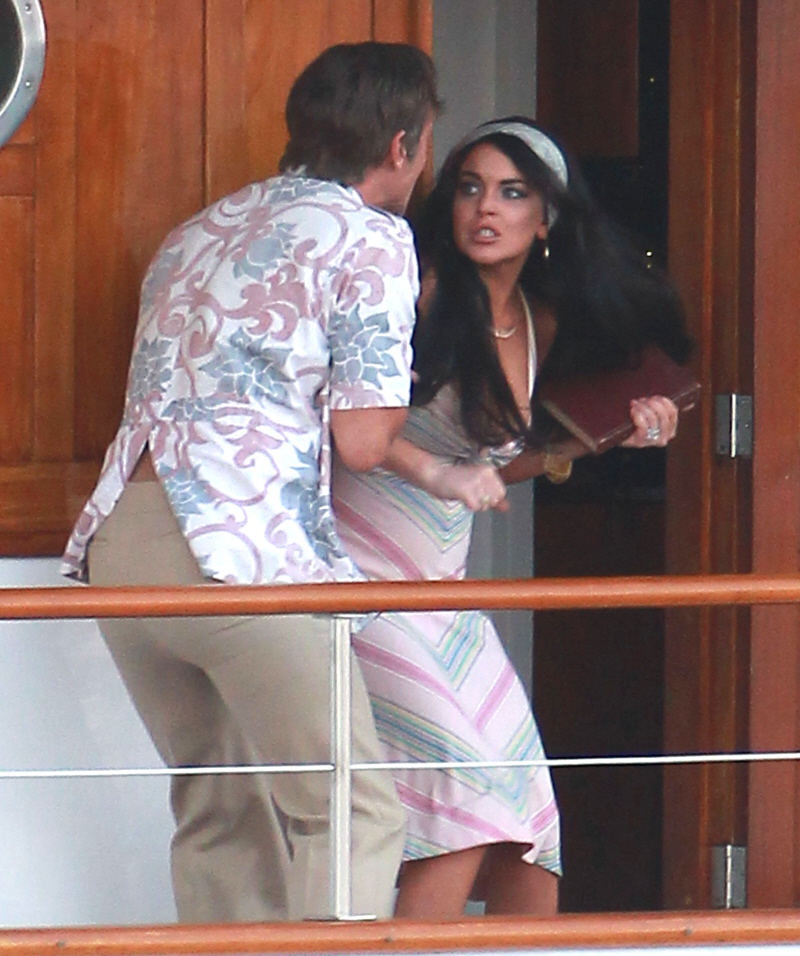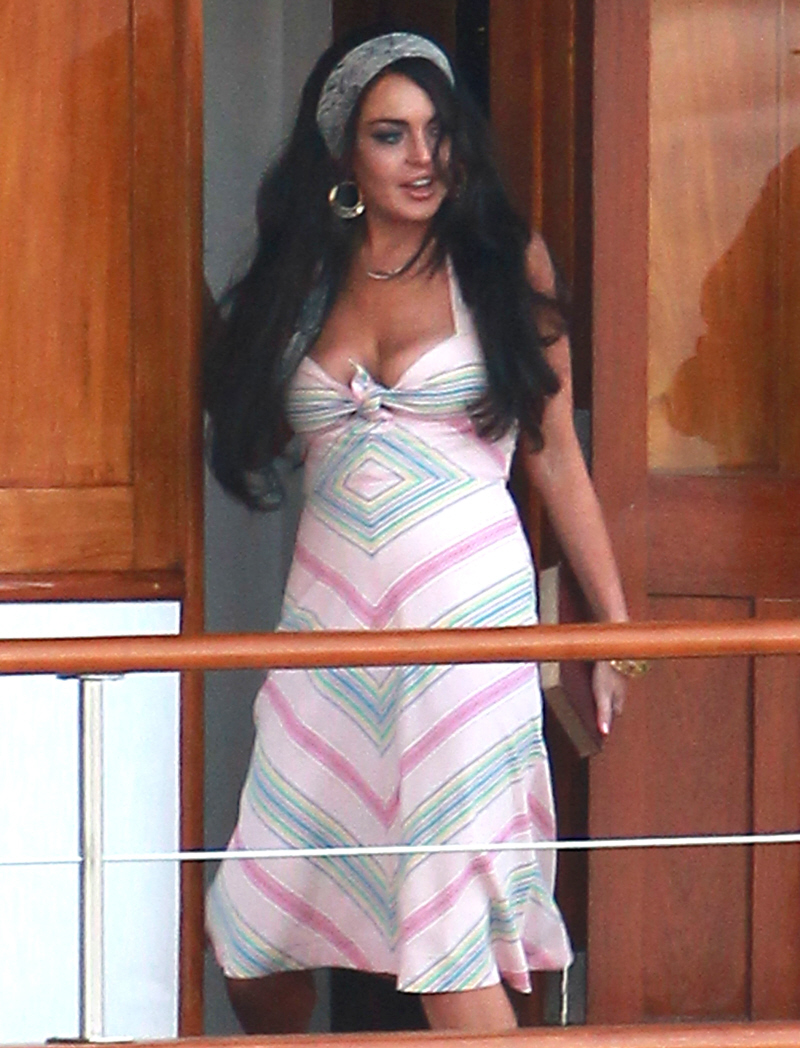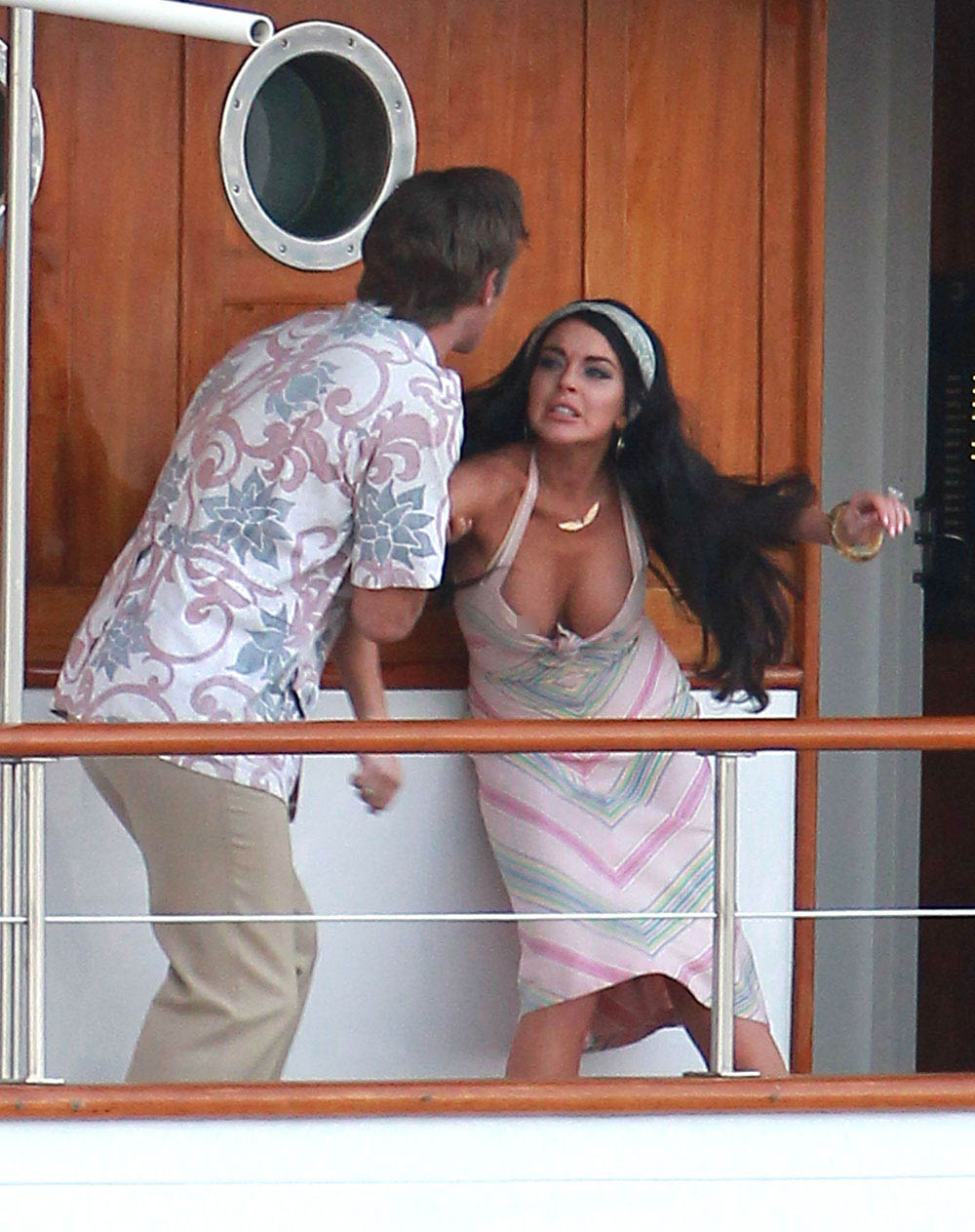 Photos courtesy of Fame/Flynet and Pacific Coast News.