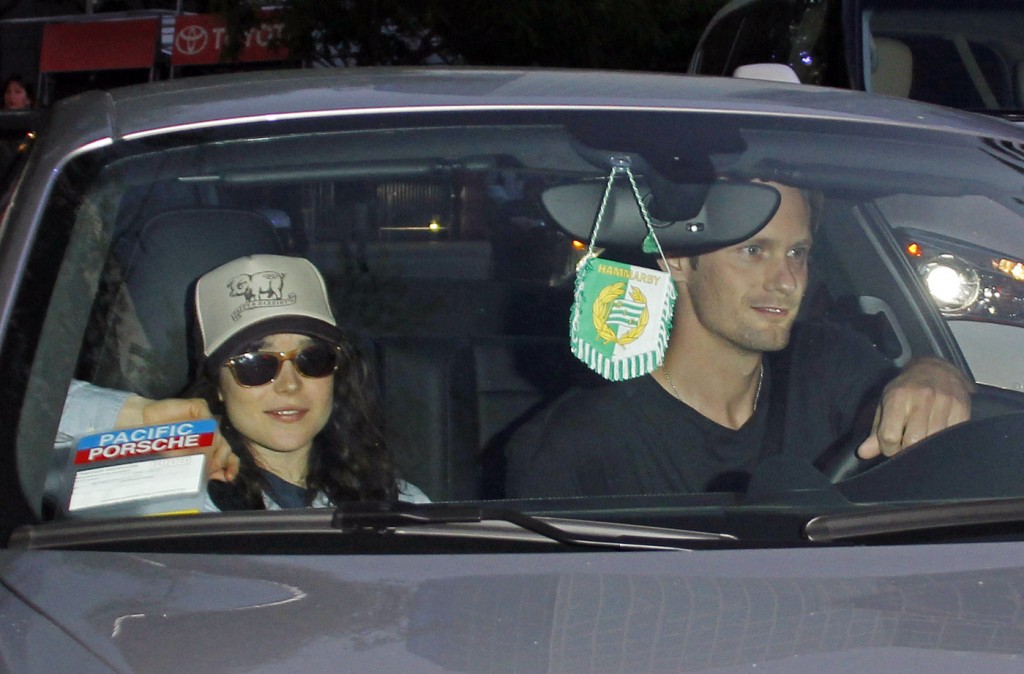 Is it wrong that when I first saw these photos of Alex Skarsgard and Ellen Page together I squeed a little? I just love how happy and relaxed they both look. The super cute couple was spotted coming out of the Stanley Cup Finals in LA. Photo agency Pacific Coast News asks "Could they be the latest co star couple?" I see Alex as dating primarily blondes, he was with Kate Bosworth for a long time and we also know he dated Evan Rachel Wood and maybe Charlize Theron. We just heard he might also have a recent thing going on with Victoria's Secret model Anne Vyalitsyna. I doubt he's been that busy, but it's possible.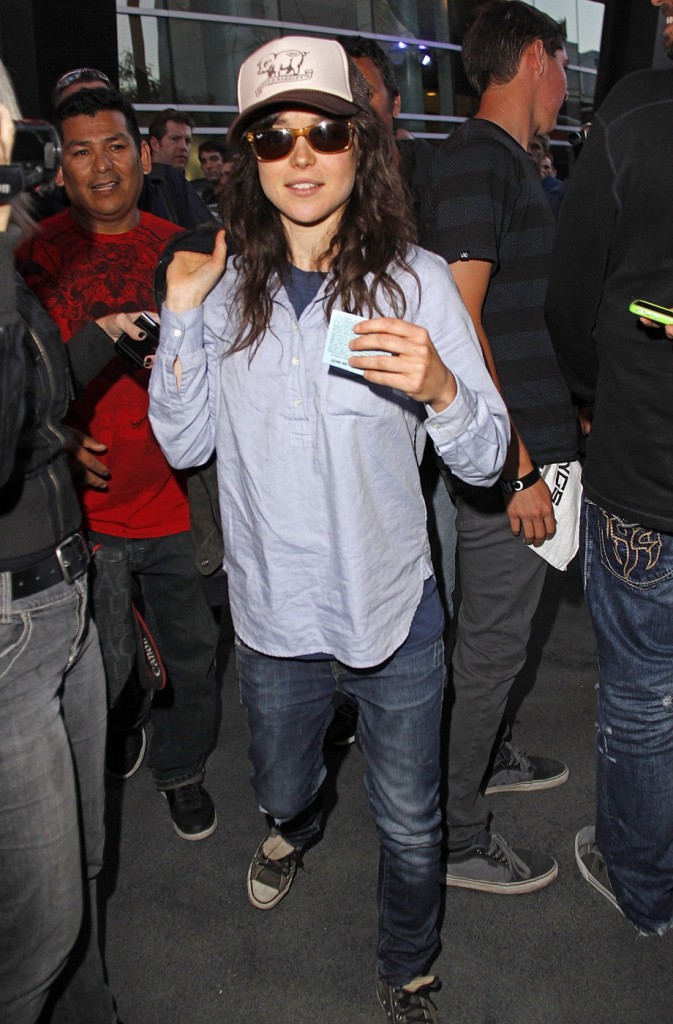 All those women are blondes and Ellen is a brunette! She's a tiny thing, though, and he seems to prefer that type. I have heard rumors that Ellen plays for the other team, which I'm inclined to believe. Maybe she just dresses like Kristin Stewart and doesn't GAF. We've heard those rumors about Kristen too.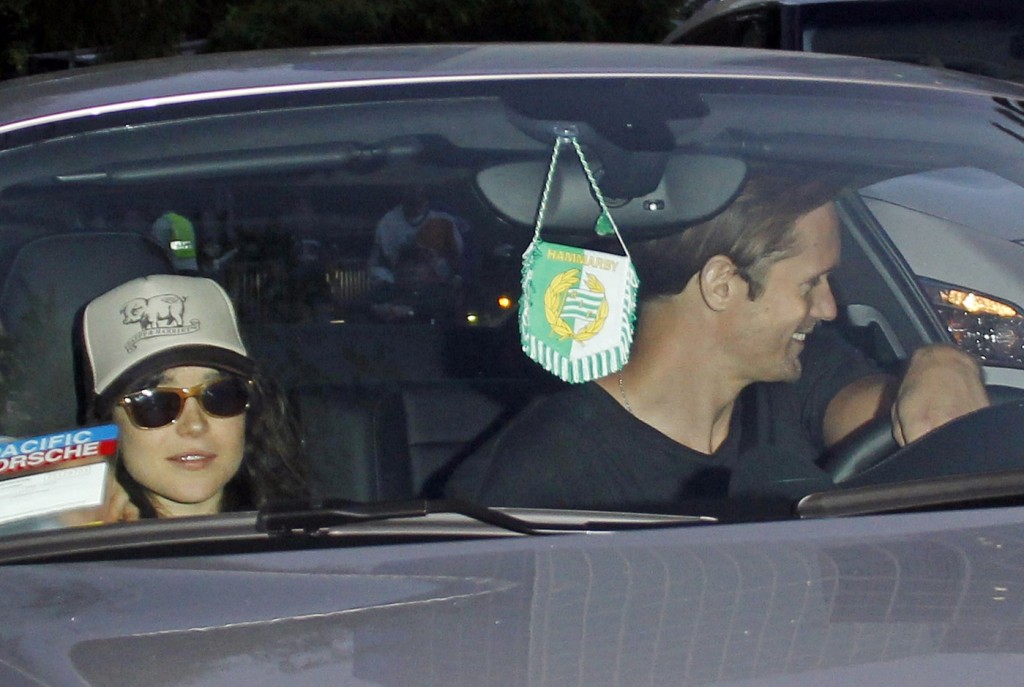 The thing that makes these photos suspicious is that True Blood season five premieres this Sunday! I can't wait! So these photos are coming out at a convenient time to get some publicity for Alex. Let's see what's up with Ellen's career… oh she's in an upcoming movie with Alex, The East, which is in post production right now. So they met on set and are probably just friends. Oh well.
Update: Lainey has photos of the two watching the game, and they're so cute together! I love the photos so much. They basically mirror each other's body language the whole time.
---
Here are some covers from the upcoming issue of EW, which has separate True Blood characters featured for a total of 11 covers. In some of these photos they really captured the campiness of this show. I love how it looks like they're subtly poking fun. Ryan Kwanten's photo makes him look a little dumb, just like his character, and Alex looks like a 70s vampire.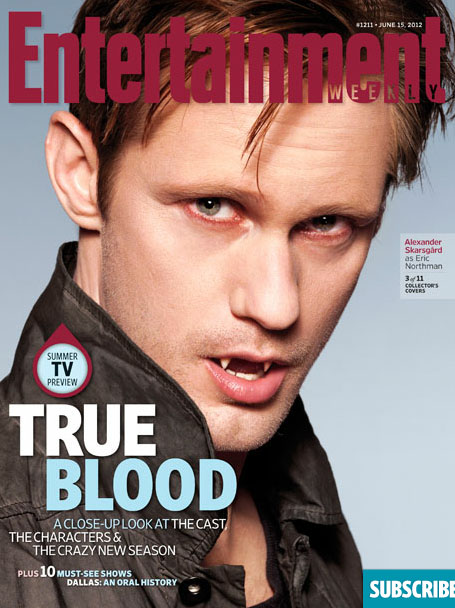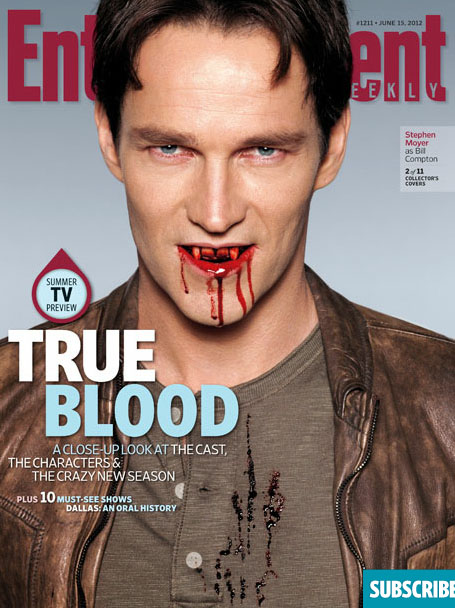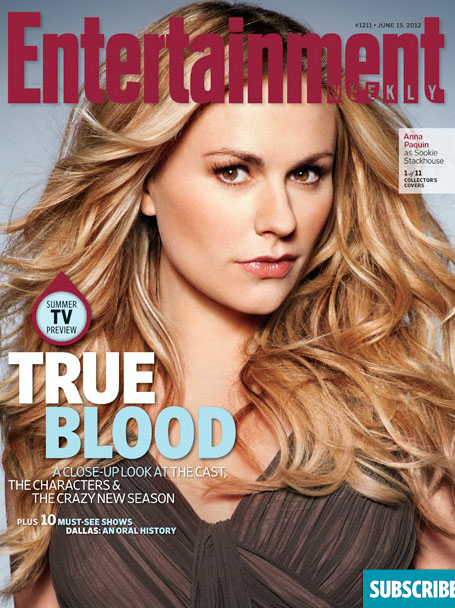 I guess Tara isn't dead yet.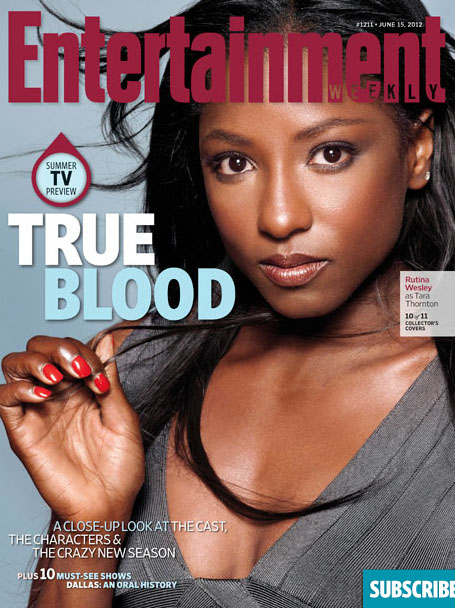 I'm actually excited for Christopher Meloni!