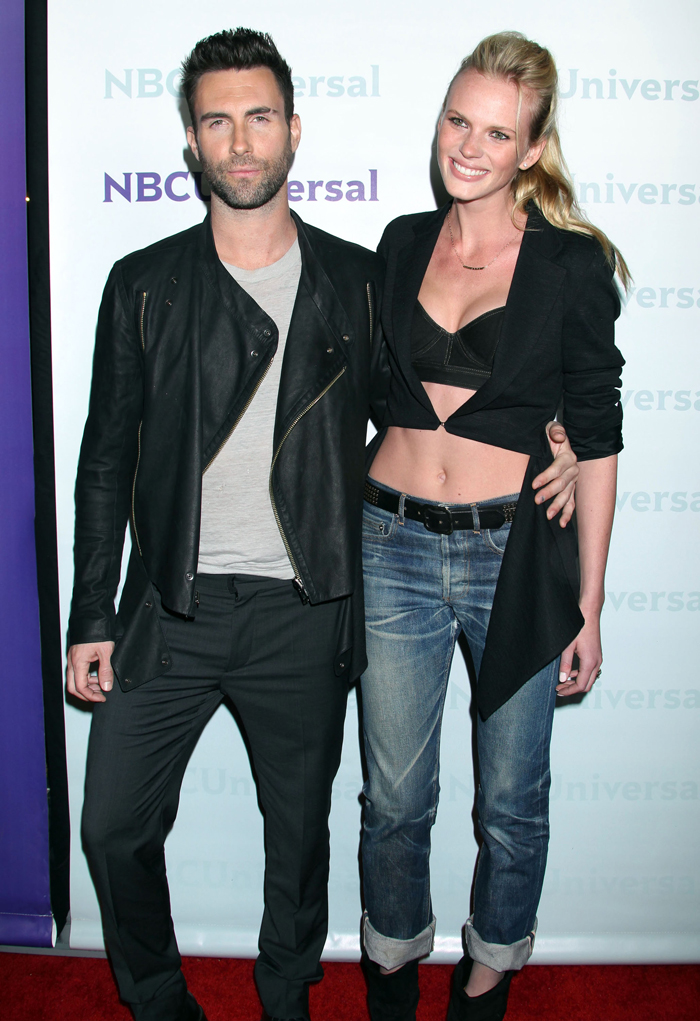 As if we needed another reason to describe Adam Levine as a douche, right? Just in the past week, Details released a Levine interview in which he described yoga as good for one thing …. fuuuu-k-ing, which was pretty much enough to solidify my own opinion of the man. Of course, it doesn't help that his girlfriend of two years, Anne Vyalitsyna, saw fit to dump Adam after he told the world about his very own fool-proof method of birth control, pulling out. Now Adam has eclipsed his previous level of douche by immediately moving on to a new girl, Behati Prinsloo, who just happens to be one of Anne's fellow Victoria's Secret Angels and a (formerly) good friend of hers. This week's issue of Us Weekly says that Behati has "always had a crush" on Adam, and it sounds like Adam is taking advantage while he still can: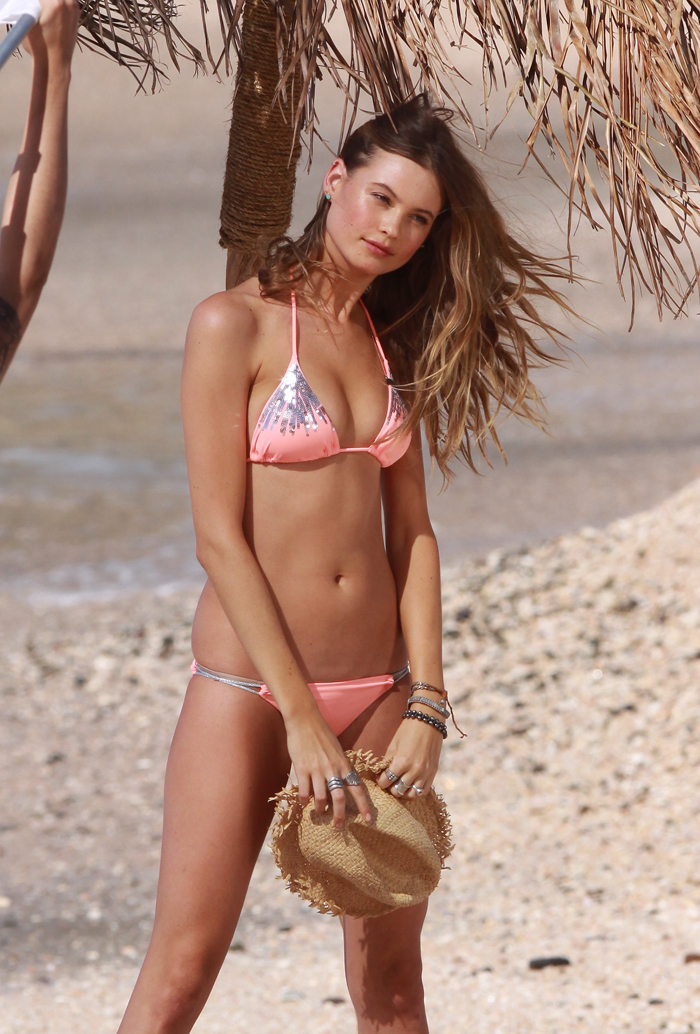 Revenge romance! Two months ago, Adam Levine, 33, was blindsided by Anne Vyalitsyna when she dumped him via a press statement. Now the "Voice" star has found love again — with her friend Behati Prinsloo! "Behati always had a crush on Adam," a source tells hot Stuff of the Namibian model, 23. "And she was a little jealous of Anne." The Victoria's Secret Angels "are good friends," says a source. "Not best — but close enough." And now, perhaps, not at all: Vyalitsyna stopped following Prinsloo on Twitter! But the betrayed Russian beauty, 26, has soothed her wounds with a new man: A source says she's been "flirting and texting" with True Blood's Alexander Skarsgard, 35. "Anne's been traveling, so they haven't been able to see each other," says the insider. "But she's his type!"
[From Us Weekly, print edition, June 18, 2012]
If this is true (and photos of the two kissing in Hawaii suggest it is), then Behati is obviously no better than Adam for crossing the lines of friendship so soon after a breakup. I bet Adam sweet talked her into bed, and it probably wasn't hard to accomplish if she's truly always had a crush on the dude. Still, I wonder if Anne has really gotten "revenge" by sleeping with Alexander Skarsgard? That part of the story might not be true — if Alex was truly sleeping with every girl with whom the tabloids would hope to tie him, then he'd be the biggest manslut in the universe. And I refuse to believe that … just yet.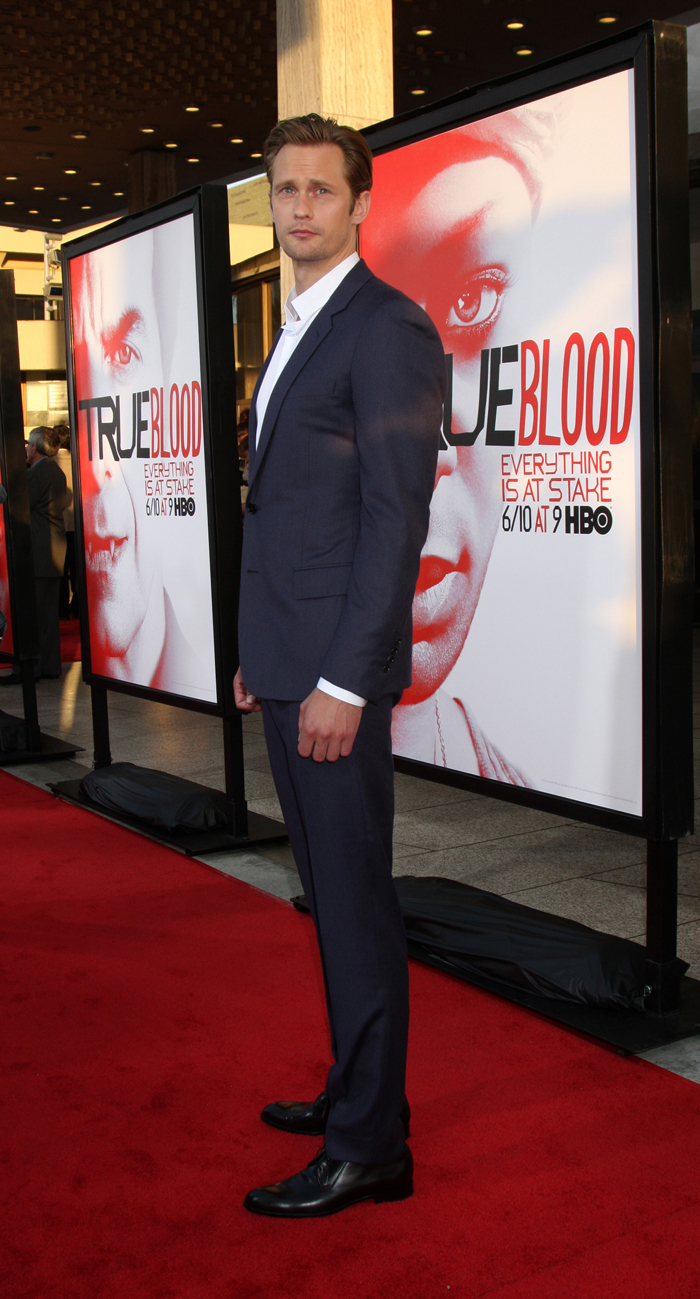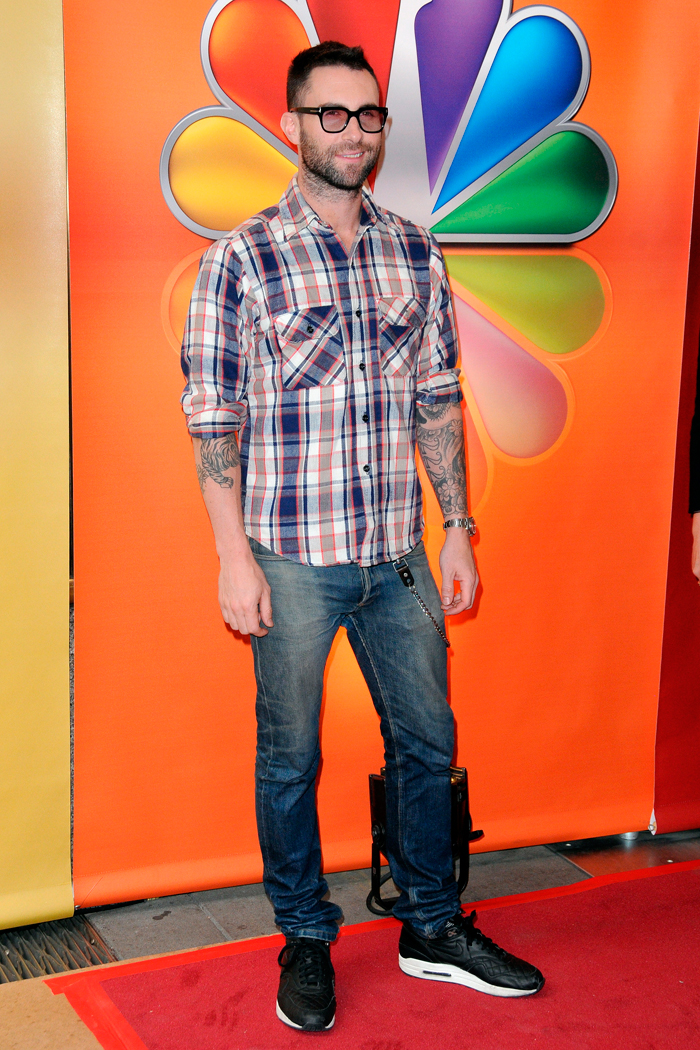 Photos courtesy of Fame/Flynet and WENN