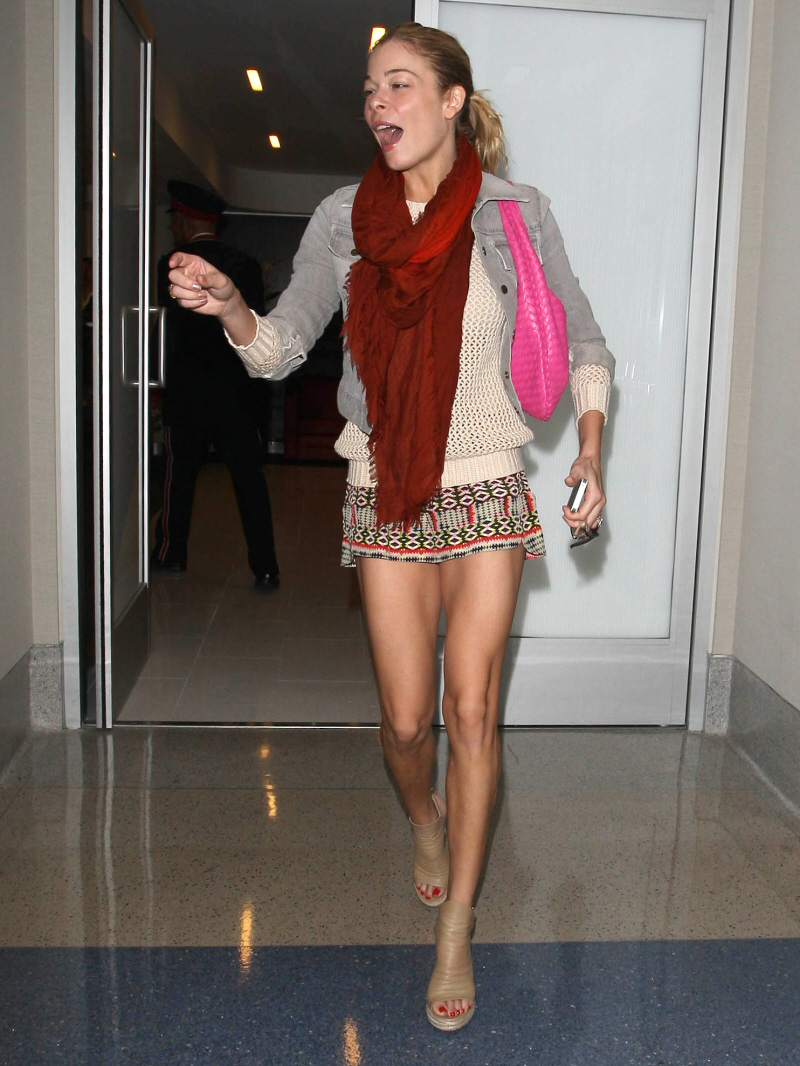 These are some new photos of LeAnn Rimes at LAX on Saturday. So help me, I think this is the best she's looked in a while. She's gained a little bit of weight back, have you noticed? When I look at her, I no longer feel like I'm looking at two mismatched balloons sitting on top of bones and skin. LeAnn is super-proud of her body too – she loves the attention, good and bad. I suspect she's one of those women who thinks "You can never be thin enough" – so it's promising that she looks healthier these days.
Can I just say? I've never understood this obsession/style-choice of being so covered up on top and so underdressed on the bottom. If it's hot outside, wear shorts and a t-shirt. If you think you might be chilly, bring a cardigan. I don't get the whole "I'll pair a booty skort (?) with a long-sleeved shirt, jacket and scarf – that will work!" And if you're response is "She was on a plane, those get chilly!" Then why the completely exposed legs? And what is her obsession with fugly shoes? Those things look like flesh-toned bandages.
During this airport photo-op, LeAnn stopped and signed autographs. Bizarre – like LeAnn had some fans waiting for her to come off the plane so that they could get the autograph of their #1 Favorite? I wonder how much that cost.
As I always do with LeAnn posts, I checked her Twitter to see if there was anything noteworthy/crazy she was talking about recently. That's where I found the most magnificent photo of LeAnn and a gator …. PERFECTION.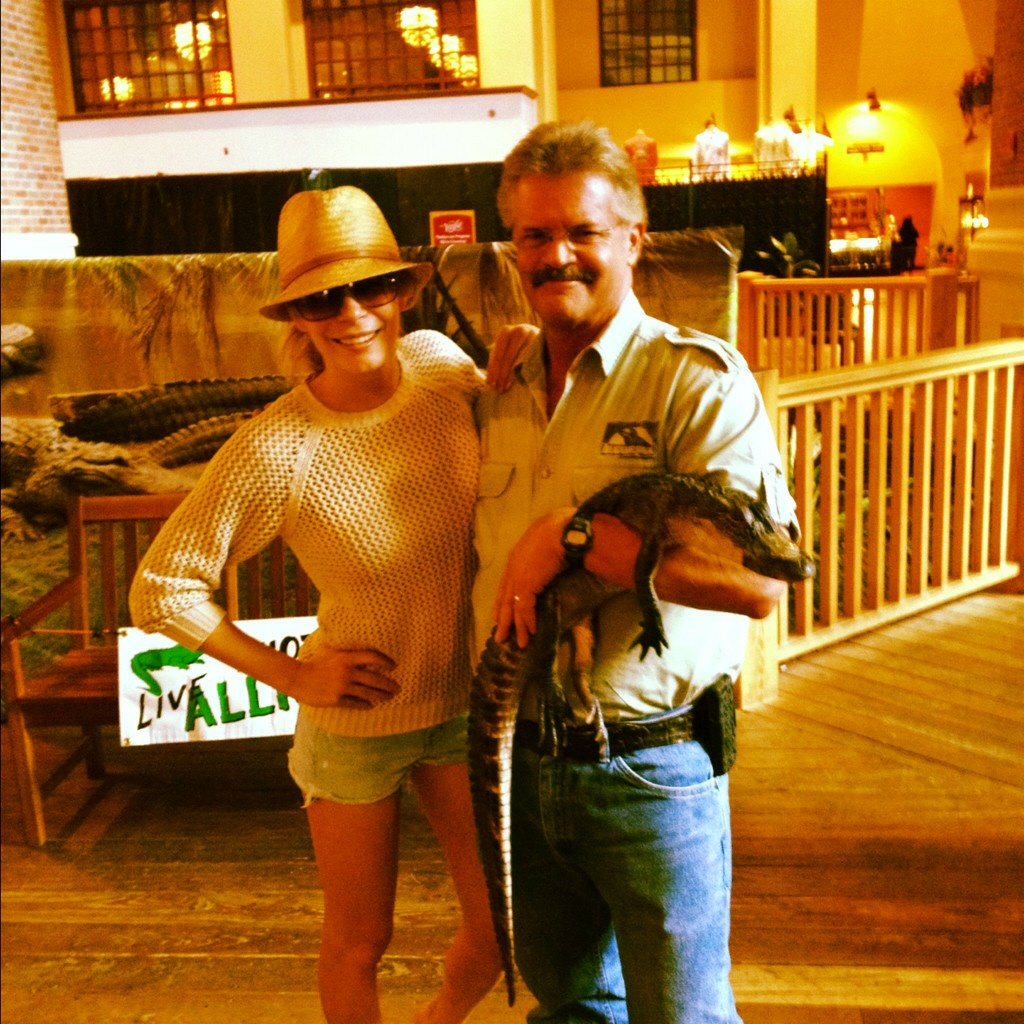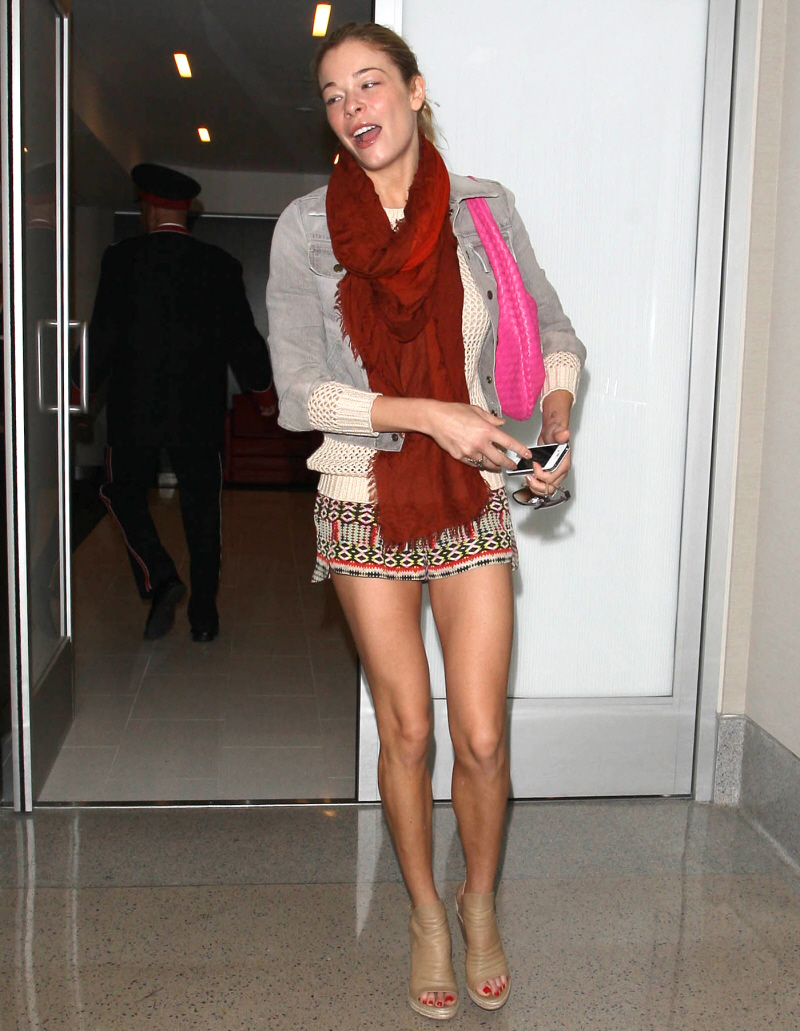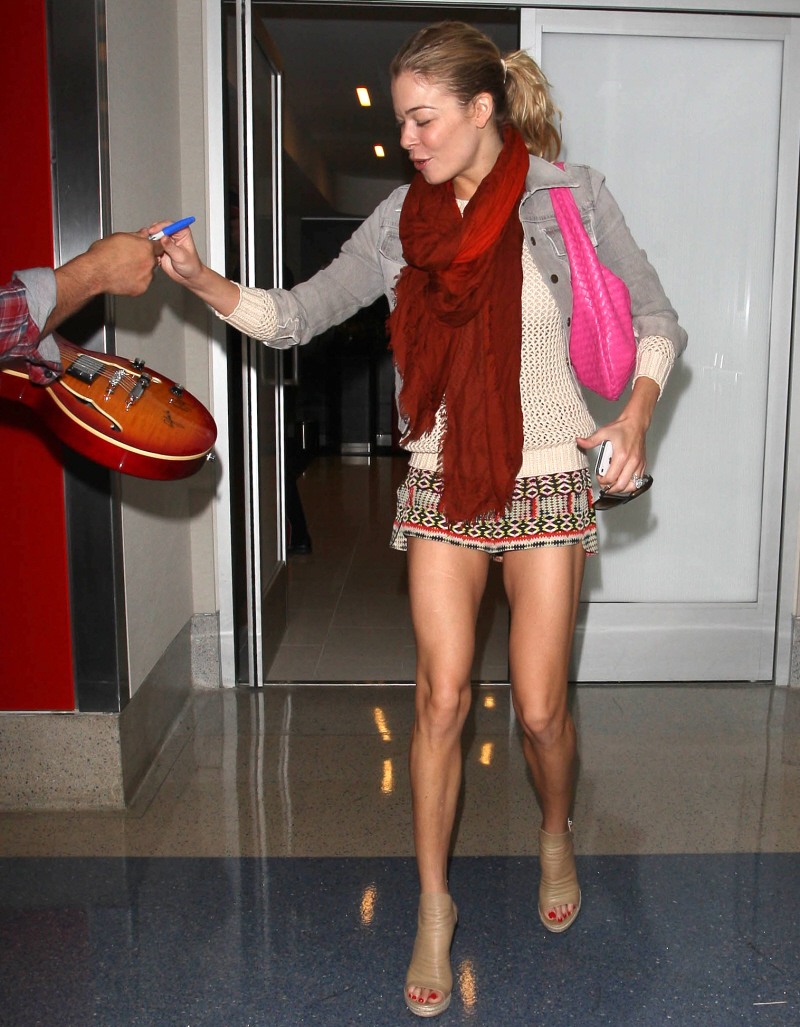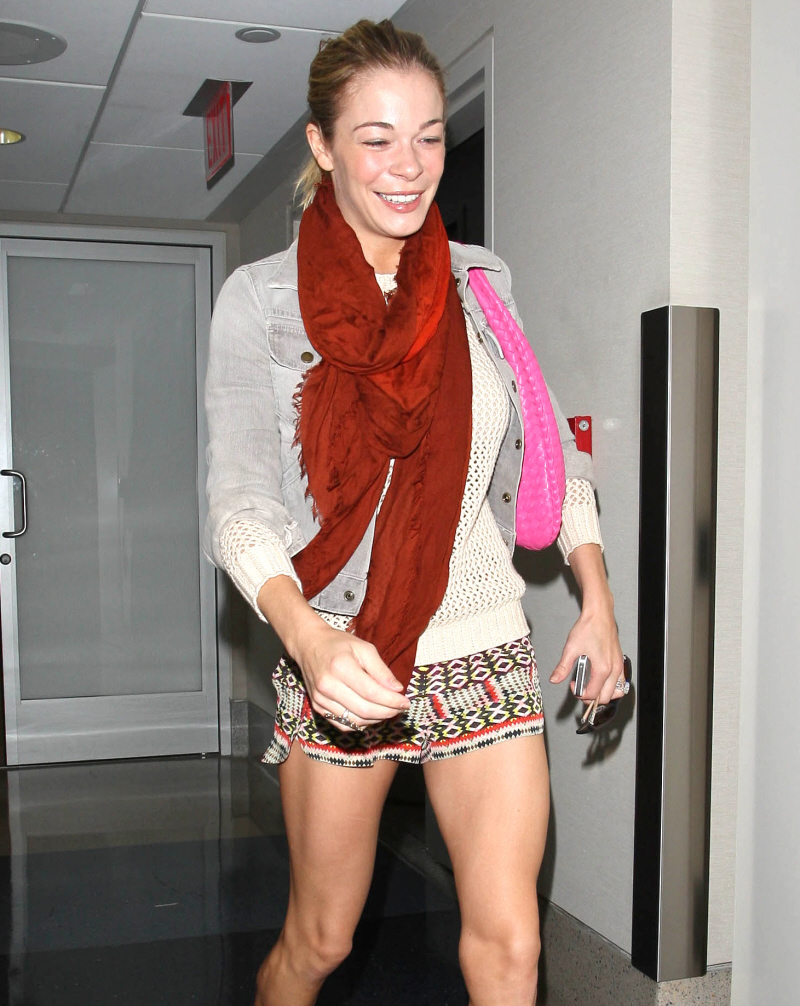 Photos courtesy of Fame/Flynet.