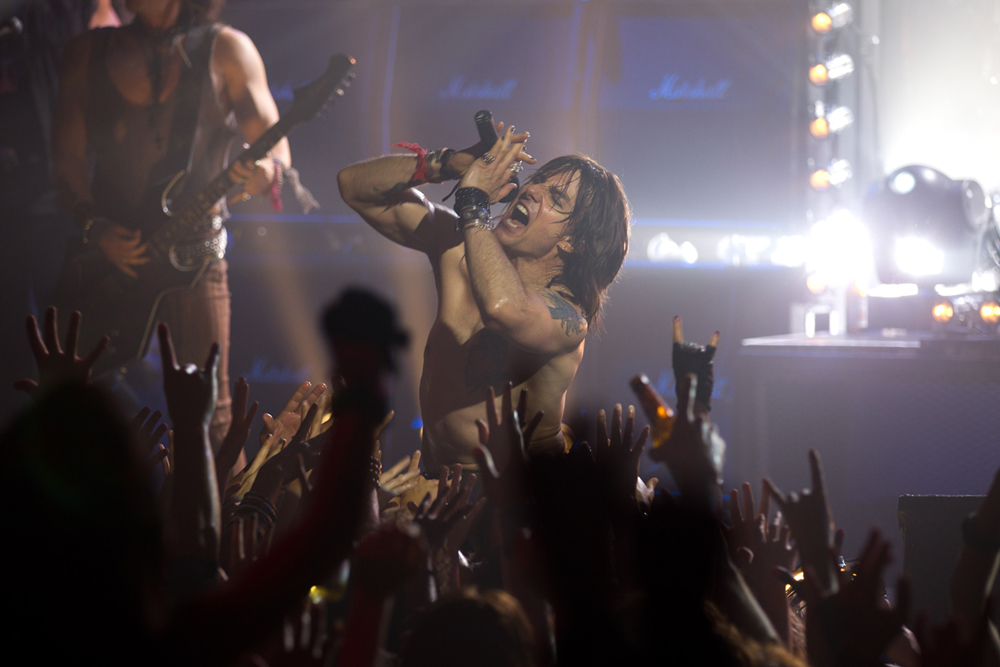 I was fully prepared to concede that the box-office prowess of Tom Cruise had prevailed once again after the opening of Rock of Ages, but something strange has happened — the movie proved itself to be an utterly terrible performer and has earned a mere $15 million over the weekend. For a movie with a $75 million budget, that's pretty dismal news, and ROA even landed in third place after Madagascar 3 and Prometheus, which took in $35 million and $21 million, respectively, during their second weekends. Of course, I don't feel badly at all for the latest Adam Sandler movie, That's My Boy, landing in fourth place since kind of Adam's overdue for a serious flop because he makes such crappy movies.
In retrospect, I wonder if Tom's people suspected that Rock of Ages wouldn't fare so well in theaters because of (hidden) poor tracking data. That could explain why — after going all out a month ago in that embarrassing W mag shoot — Tom wasn't really promoting the film over the past few weeks aside from solo appearances at the premieres and a few half-hearted interviews. There was no huge "family man" photo op over the weekend and, in fact, Tom skipped town and headed to Iceland with Suri. It seems like Tom wanted to distance himself from the movie after his team figured out it would be a disaster. Is it fair to assign any blame to Tom for ROA's poor showing? While it was an ensemble movie, it was certainly marketed as the movie where Tom Cruise rocks out. Here's a brief analysis of what went went wrong with Rock of Ages: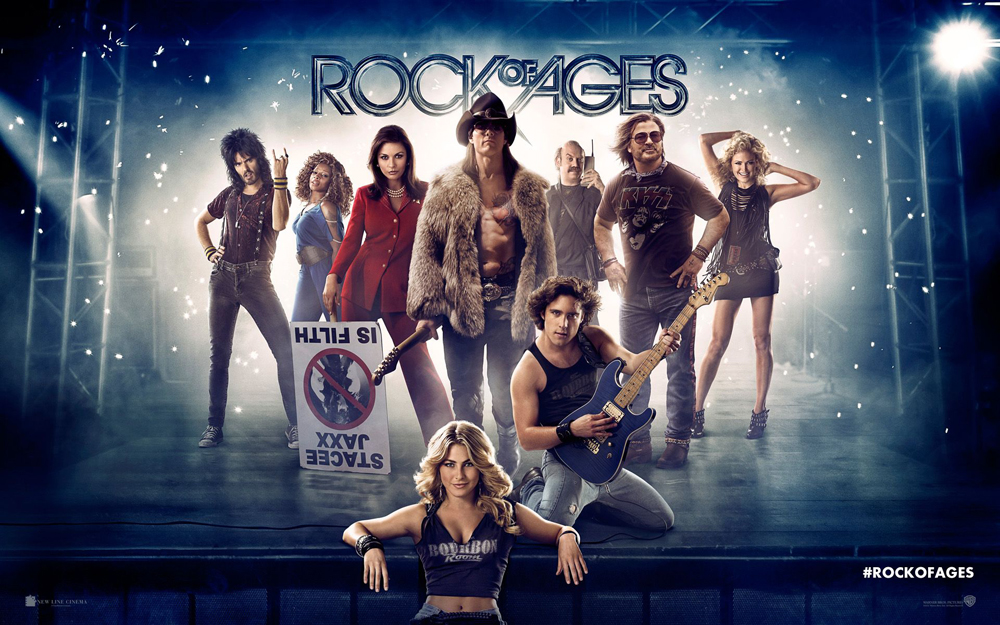 [T]his weekend's newcomers each should have earned over $20M because of their star power. But New Line/Warner Bros' Rock Of Ages (3,470 theaters) fell to earth with a thud. Which Hollywood expected because the pic had been tracking poorly for weeks (and even went down at one point week to week). The studio felt the 1980s period piece was a hard sell to younger moviegoers. I suspect the problem was casting. Russell Brand has been repellant to moviegoers, while Tom Cruise as iconic rocker proved just too incredulous for audiences. The PG-13 musical is looking to open to only $15M this weekend after taking in just $5.3M Friday and $5.4M Saturday. Given that the pic was based on the Broadway warbler, it did worse than the studio expected and far worse than Mamma Mia which with the same pedigree opened to $27M. Warner Bros was holding out hope for this $75M-budget pic, thinking that a good CinemaScore could generate great word of mouth and therefore great legs for the film. It didn't materialize: audiences only gave Rock Of Ages a mediocre 'B'. There's just no way to save this s(t)inker with hack director Adam Shankman at the helm: in fact, weekend gross may fall below $15M by Monday.

Columbia/Sony's That's My Boy> (3,030 theaters) starring Adam Sandler also was bottoming. An actor who reliably takes in $30M to $40M every opening weekend and then dropping to $13M after grossing only $4.5M Friday and $4.8M Saturday can't go unchastized. Especially if he hurt his brand with his most recent pic, that execrable flop Jack & Jill. (How much you wanna bet Andy Samberg is rethinking that SNL exit now?) No one will be surprised if weekend gross falls below $13M by Monday.
[From Deadline]
So does the financial failure of Rock of Ages mean anything in the grand scheme of Tom Cruise's career? Not really. MI4 has proven that people will still watch Tom perform crazy-ass stunts in an action movie, so he'll have that option at least for the next decade or so. Still, this news does mean that studios will rethink casting Tom in out-of-his-norm roles like Clint Eastwood's upcoming A Star is Born remake, and that silly Les Grossman movie probably won't happen now either. Small mercies, folks.
As for Deadline passing a lot of the blame towards Russell Brand, he obviously appeals only to a certain demographic. In animated movies where he can show off his voice work (Despicable Me, Hop), he's financially viable, and the stoner audience loves him in in movies like Get Him to the Greek, but for anything more outside-the-box for his persona (Arthur), he's not a box-office draw. Rusty will be fine. He's got his new FX show coming up and will probably host a zillion more MTV Awards shows, so I'm not worried about him. Likewise, Alec Baldwin will be okay because he's got his television work to fall back on as well. Julianne Hough, however, probably won't have too many more movies in her future, so she might want to contemplate heading back to "Dancing with the Stars" because, honestly, that seems like a great gig.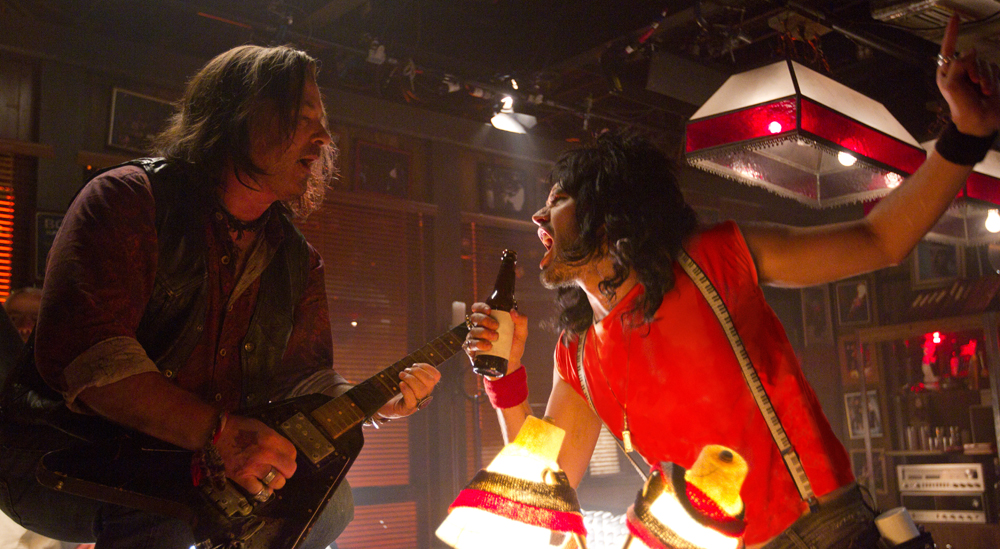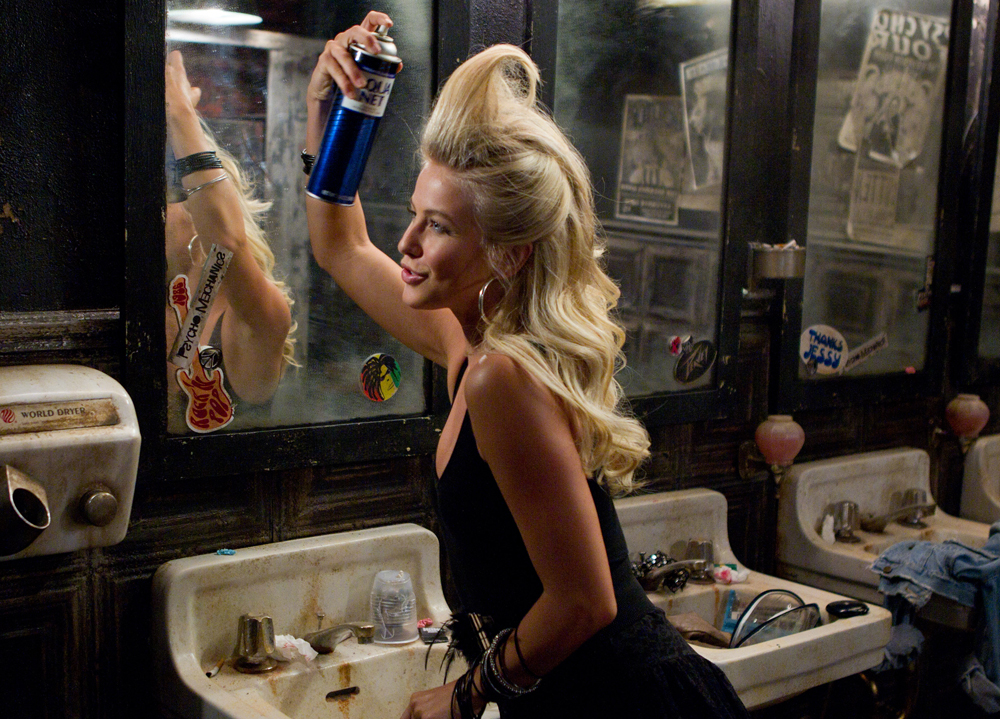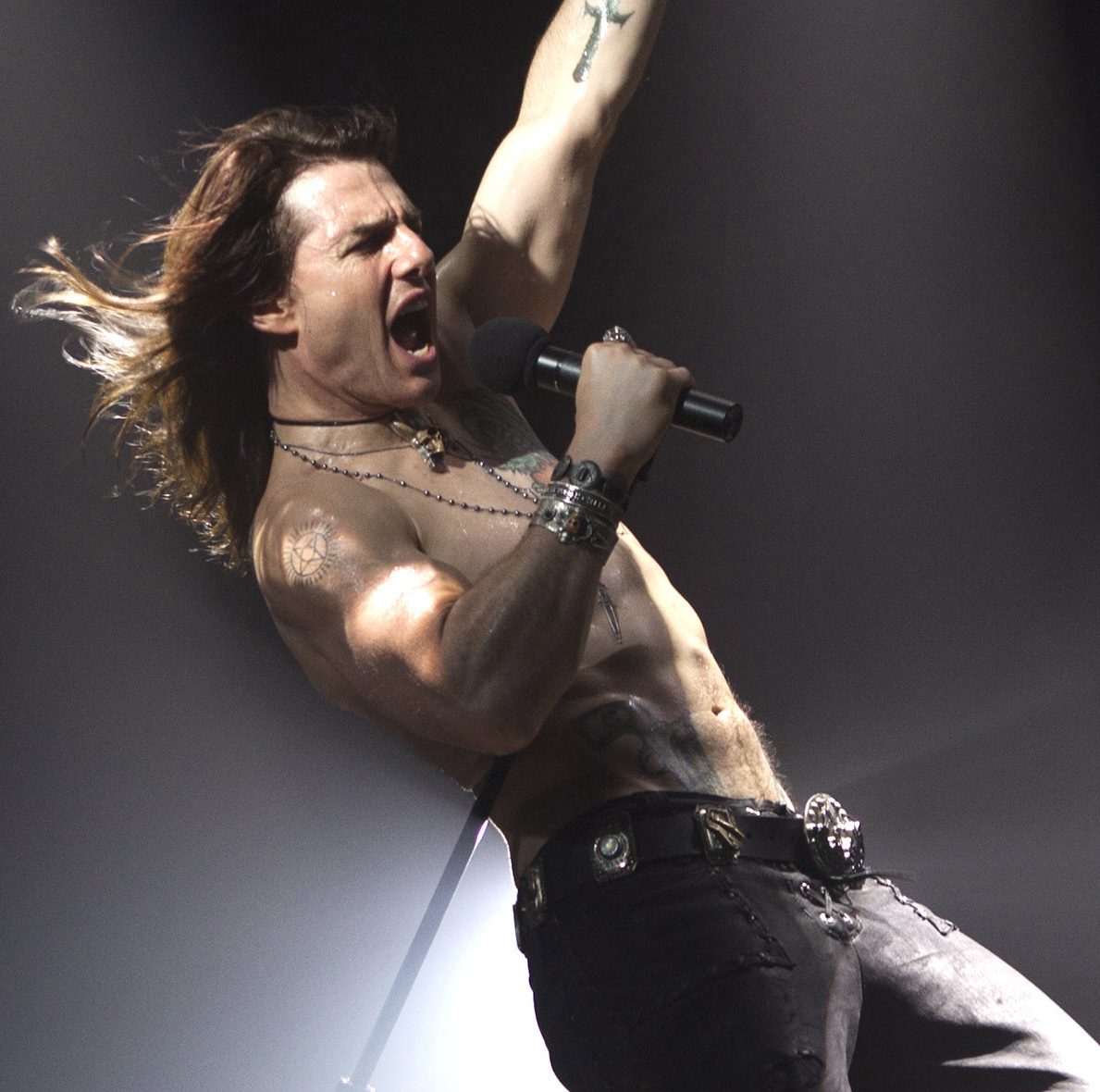 Photos courtesy of AllMoviePhoto