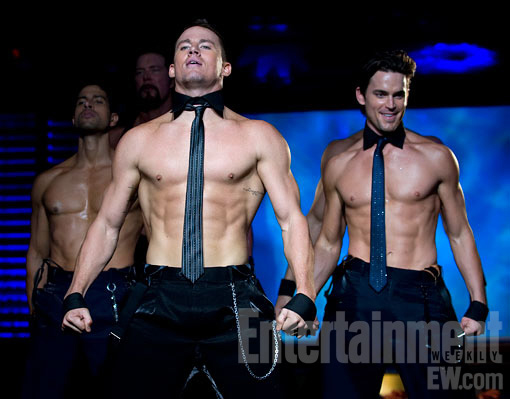 Channing Tatum has always proudly owned his former male stripper status, and now many of his (joyously sketchy) experiences have been folded into the upcoming Magic Mike movie by director Steven Soderbergh. Certainly, the trailer and its red-band counterpart look quite promising, but not all is well in the Magic Mike universe. Channing's former stripper buddies are coming out of the woodwork to protest that the movie steals their moves and its titular nickname as well. TMZ has a photo of them all together, and Channing looks exactly the same as he does now; as for the rest of them … let's just thank goodness for Hollywood casting. Are these dudes just trying to ruin a good time for da ladies, or do they have a point?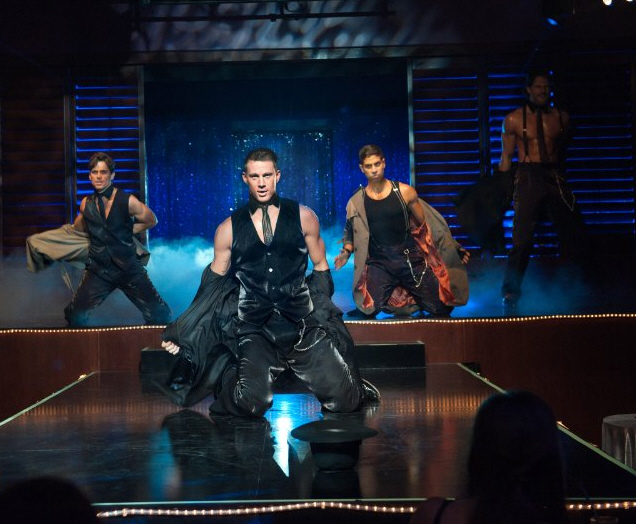 Two ex-male strippers who once worked with Channing Tatum claim his new movie Magic Mike is a giant SLAP IN THE FACE … claiming the actor stole THEIR stories and turned it into his own Hollywood gold.

FYI — Tatum doesn't just star in the film, he's also a producer — and has claimed the film is partially based on his real-life experiences as a dancer back in Florida.

But TMZ spoke to Thomas "Awesome" Austin and London Steele — both guys worked with Tatum back in his FL stripper days — who say the film is based more off their lives than his … even down to the title — Magic Mike — which is a name Austin says he coined for another dancer.

"Awesome" Austin tells TMZ … he and his former male dance buddies are a like a "brotherhood" and, while they're happy for Channing's success, they feel betrayed by the actor for not involving any of them in the film.

They claim they took Tatum under their wings when he was a nobody and taught him all their special stripper-moves like "The Hot Seat" — which is featured in the film and Austin says he invented it.

The guys tell us, after seeing parts of the final product they feel slighted … claiming Tatum failed to consult them for accuracy and insist that, without them, he wouldn't have any material.

Austin explains, Channing was an "amateur" when he met him and says "he only danced for 4 months. How many events could have happened to him?"

A rep for Channing had no comment.
[From TMZ]
This is a tricky situation because, while choreographed dance moves are indeed protected by copyright law, these dudes would have to register their "moves" before asking a court for relief, and I doubt they've sent videotapes of their routines to the Library of Congress to make things official in terms of U.S. copyright law. Can you imagine? And they'd have to trademark any nicknames as well before asking for monetary damages. So until there's an actual lawsuit (which there probably won't be), I'm going to assume that these guys either want some "shut up" money or are looking for publicity for their current stripping endeavors. On that last note, I can't blame them for trying.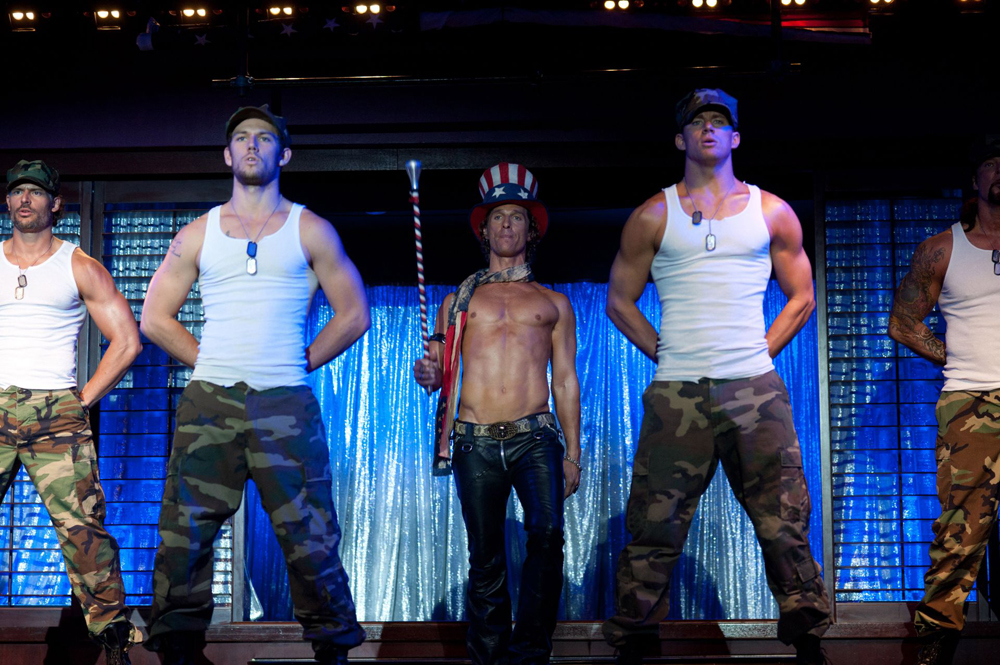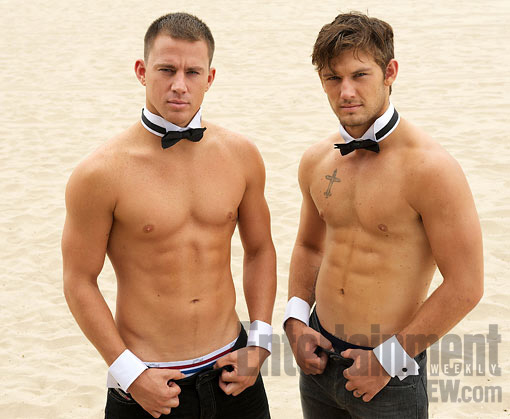 Photos courtesy of AllMoviePhoto and EW.com