Media Take Out, an African-American entertainment site that has a lot of exclusives saying celebrities are gay, cheating, and/or involved in various scandals, claims to have official evidence proving that Beyonce is 32 years old. (Their current cover story involves a risque photo of what looks like Eve getting oral from another woman. It was supposedly taken qhile she was an exotic dancer. The picture is covered in the right places, but is still NSFW.)
Two months ago I ran an old video by Destiny's Child in which Beyonce was supposedly 16. She didn't look 16 to me, although commentors were kind of split as to whether she was older. Some people said it was the makeup that made her look more mature but others claimed it was a common practice in the entertainment industry and would not surprise them.
The evidence from Media Take Out is a blurry list of births from the Texas Department of Health dated 1974, which would make Beyonce 32, not 25. They say it's an official birth record sent to them by a government worker in Texas. It's labeled a statistics list and isn't a birth certificate, but it could still be accurate: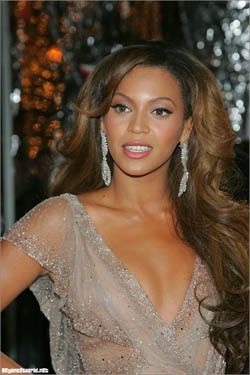 December 5. Over the past few weeks, MediaTakeOut.com has received hundreds of emails from people asking us to confirm Beyonce's true age. In an attempt to find the truth, we spoke with dozens of insiders – all of whom believed that Beyonce was being truthful about her age.

But yesterday MediaTakeOut.com received a tip that proved to be explosive. The tipster, who claimed to work for the Texas Department of Health, faxed over what appears to be Beyonce's official birth records. The document (a portion of which is below) shows that a Beyonce Giselle Knowles was born to a Mathew Knowles and Celestine Ann Beyonce on September 4th, 1974. If this document is accurate, that would mean that Beyonce is actually 32 years old.

Beyonce's official biography claims that she was born on September 4th, 1981. It also claims that her mothers maiden name is "Beyince", and not "Beyonce" as the below document shows.
Beyonce's parents are named Matthew and Tina Knowles, so if this is real it could be the proof that she's older than 25.
Update: Thanks to commentor Betsy for pointing out that these documents are Photoshopped:
The Texas birth index also lists that Benjamin Wade knowles…the name above beyonce's…was born in 1981, so the commenter above is correct that the year 1974 has been altered. everyone on that list…including the not famous ones, was born in 1981. nice try by MediaTakeOut. I assume their sounrce altered the document, but shame on them for not checking in out using the free resources easily available to anyone.