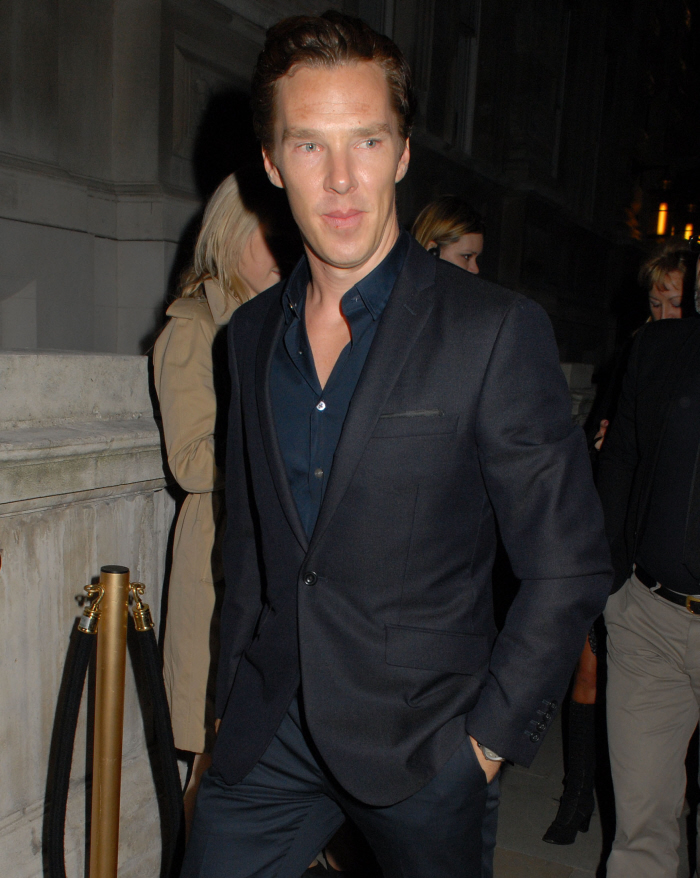 I always think that my Benedict Cumberbatch posts are going to be throwaways. Meaning, I tend to think that no one but a handful of die-hard Cumby fans will care if there are newish photos or any kind of career updates on him. But then I'm consistently surprised by the interest in him, both good and bad. Some ladies want to curl up in his lap and have him recite a dirty sonnet. Some ladies want to let other ladies know that we – the few, the proud, the Cumberbitch'd – have horrible taste. Basically, Cumby has become a controversial figure around here. It's nice. Because now I get to write about him.
So, these are some newish photos of Cumby. Last Friday, he participated in some kind of runway show/fashion event in London (dark suit, blue shirt, hair slicked back). Then, two nights ago, he went to the UK premiere of The Amazing Spider-Man (dark suit, white shirt, silk scarf). These are photos from both events. I prefer the ones from the fashion event – I think he looks really, really sexy with his hair slicked back. You can see his runway photos here – Cumby in SILK. Yes. There's video from the show too:
More Cumby news… after he walked the runway, he undressed (sort of) in front of a reporter and a camera. It's both sexy and sweet/cute. His accent is so strong at one point, I really don't know what he's saying. But I like the way he says it.
*Also two nights ago – Cumby won Best Actor at the Critics Choice TV Awards. Sherlock took home an award for best miniseries too. Which means that Cumby will be at the Emmys, I'm sure. And probably the Golden Globes. MORE CUMBY!
*Cumby is very dedicated to Sherlock – he said in a new interview that he would be happy to play the character for another 15 years, and that he won't "give up" on the show. Good. It's a wonderful take on the classic character. You can read more of Cumby's interview here.
*As many Cumberbitches know, he's playing the "villain" in Star Trek 2. It was thought that Cumby was playing Khan, but now the geeks aren't so sure. What we do know for sure: everyone involved with Star Trek absolutely loved Benedict.
And that's it… that was your Cumby post for the week. Hope you enjoyed it.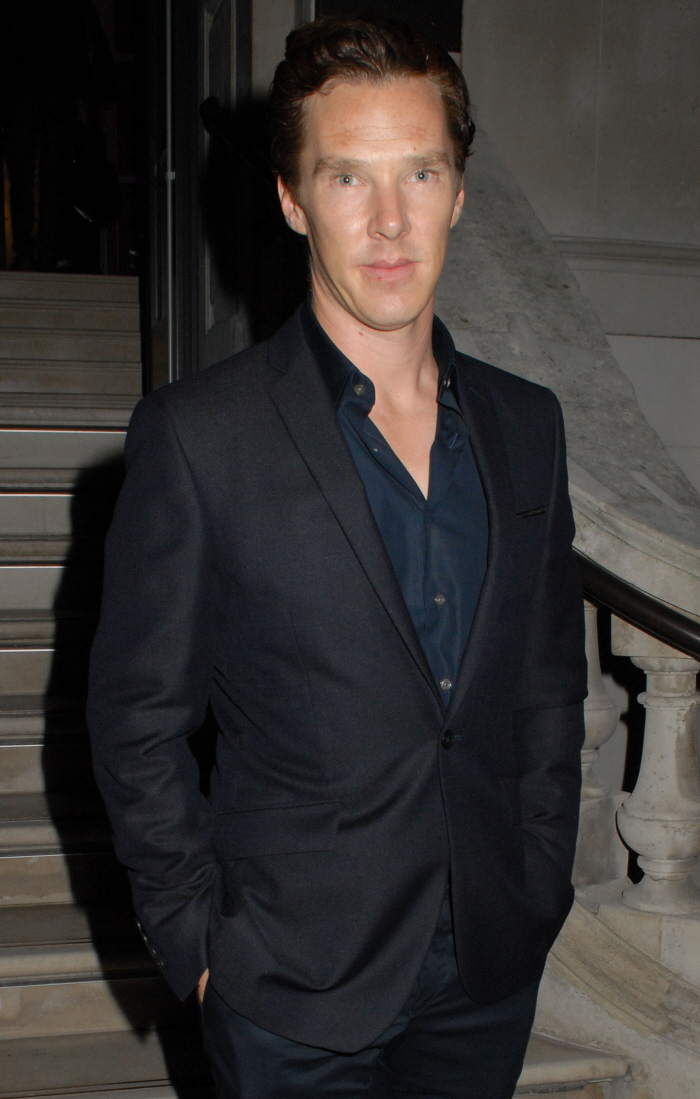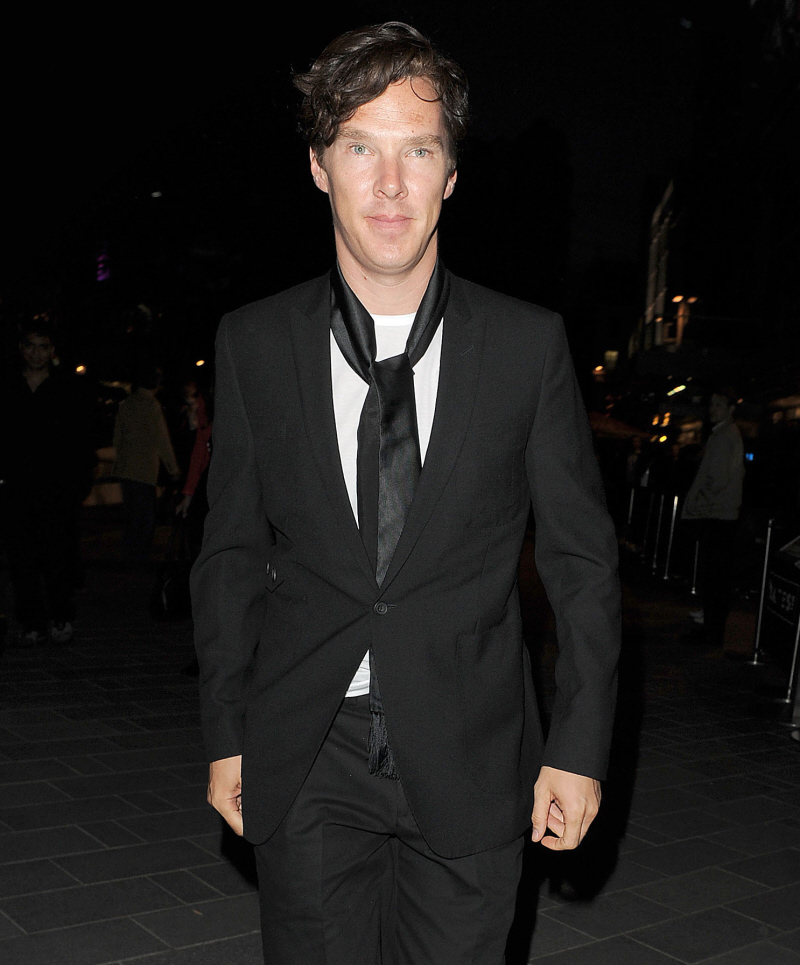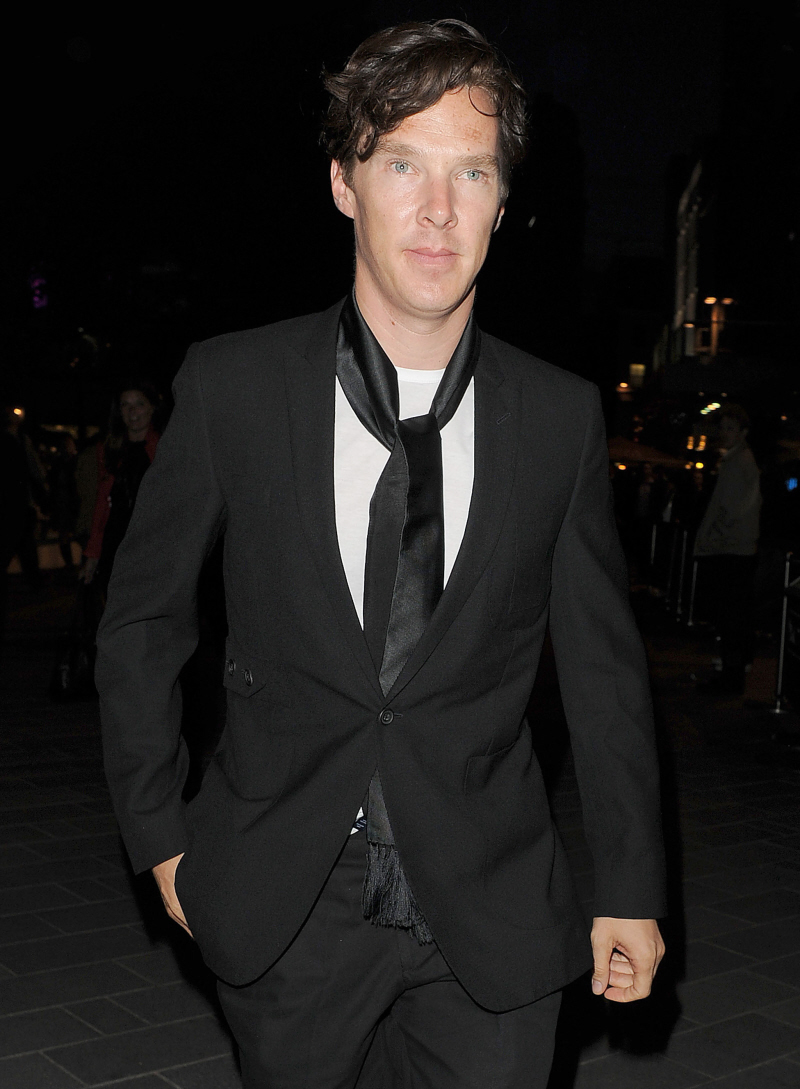 Photos courtesy of WENN.