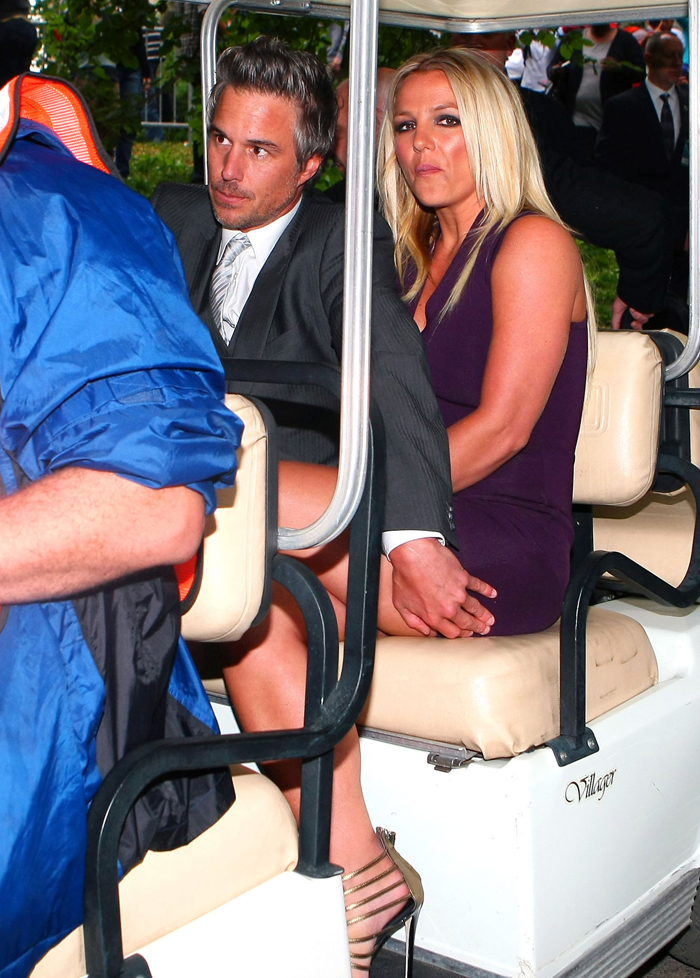 This is a tough story to jump into, because as Kaiser eloquently pointed out in a recent story, Britney Spears currently (and possibly always will) lives in a legal and financial limbo where she inexplicably remains under a conservatorship that is jointly managed by her father, Jamie Spears, and her fiancé, Jason Trawick.
Regardless of the implications of a conservatorship on Britney's abilities to work and perform in a professional environment, she's been signed up to her new "X Factor" gig by Simon Cowell, who knew damn well that he'd be getting a ratings boost by casting Britney. Simon doesn't care about Britney's well being — he only cares about money. Already, there have been indications that Britney might not be able to do the job. Now a story in this week's Star has Simon all worked up because Jason is a constant, stabilizing presence on set while Britney works, and now Simon can't get the on-camera catastrophe that he (allegedly) desires. It further follows that Simon is whispering little hints in Britney's ear to dump Jason. Is this story true? I wouldn't put it past Simon to give it an enthusiastic try: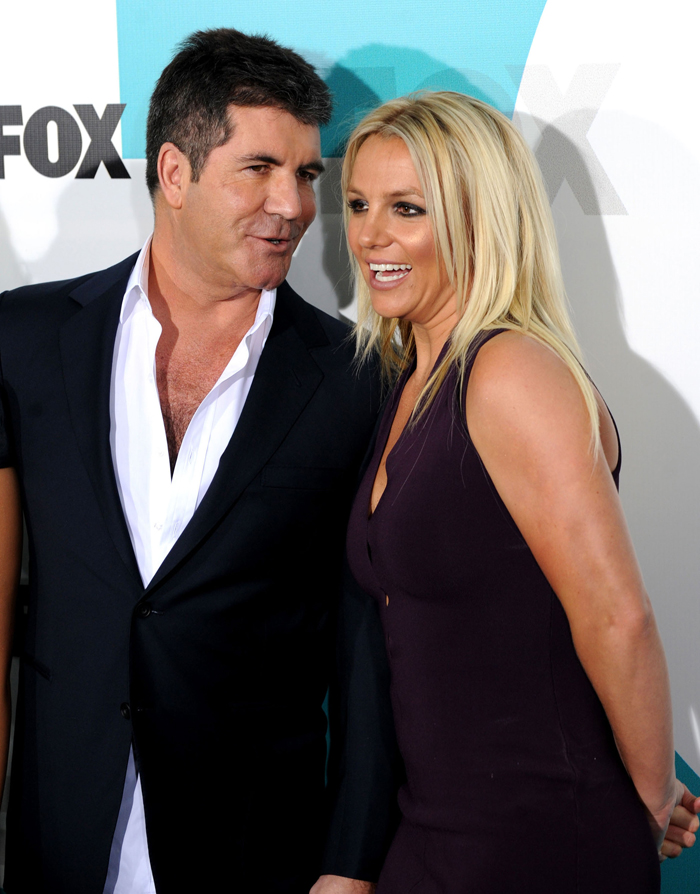 Simon Cowell had no illusions when he hired the emotionally fragile Britney Spears to be a judge on his hit talent competition, "The X Factor": He wanted her zany antics to create big-time buzz!

Sources tell Star that series creator and fellow judge Simon banked on Britney acting crazy under the pressure and giving the show a ratings bonanza. But her fiancé, Jason Trawick, is getting in Simon's way, keeping a 24/7 watch over his lady love to keep her calm and focused.

"Simon definitely feels like the show would be more fun if Jason weren't there," the insider confided. "He wouldn't mind Britney having a big freakout on camera, but Jason is always there!"

A Britney source says Jason is "extremely protective over his newfound treasure — Britney and her money. He's incredibly controlling."

But Simon is determined to make Britney, 30, dump 40-year-old Jason, a move that would inevitably lead to Britney openly speaking her mind … and possibly to some strange on-camera behavior, another insider explains.

"Simon is getting in Britney's ear, trying to plant the seed for her to break up with Jason," the insider said. "He's tried to intentionally put her in uncomfortable positions. Then he tries to keep Jason from stepping in, which damages their relationship," the source continues.

And it's starting to work. "Britney is already pulling away from Jason," says the source. "And she's already showing the telltale signs of an impending breakdown, like biting her nails, not being able to sit still and marching off set."

Simon, meanwhile, is thrilled at his star judge's less constrained behavior. "If Britney and Jason broke up, Simon would be through the roof with happiness," the source says. "He loves nothing more than a loose cannon on live TV."
[From Star, print edition, July 2, 2012]
What a mess. In all likelihood, neither Simon nor Jason has Britney's best interests in mind when it comes to this television gig, but I guess I'd have to pick Team Jason over Team Simon any day. Even though it's pretty sketchy that Jason already has so much control over Britney's finances before they're even married, I really do believe that he's a good influence on her. As in, I think that Jason is the one who ultimately keeps Britney from reprising her past performances as a panty-less wonder. Of course, Britney's dad is the one who initially reigned her in, but I believe that it's Jason who makes Britney want to wear undergarments. I think Jason truly makes Britney happy. And if this story is true, then Simon is more of an a-hole than he's shown himself to be in the past.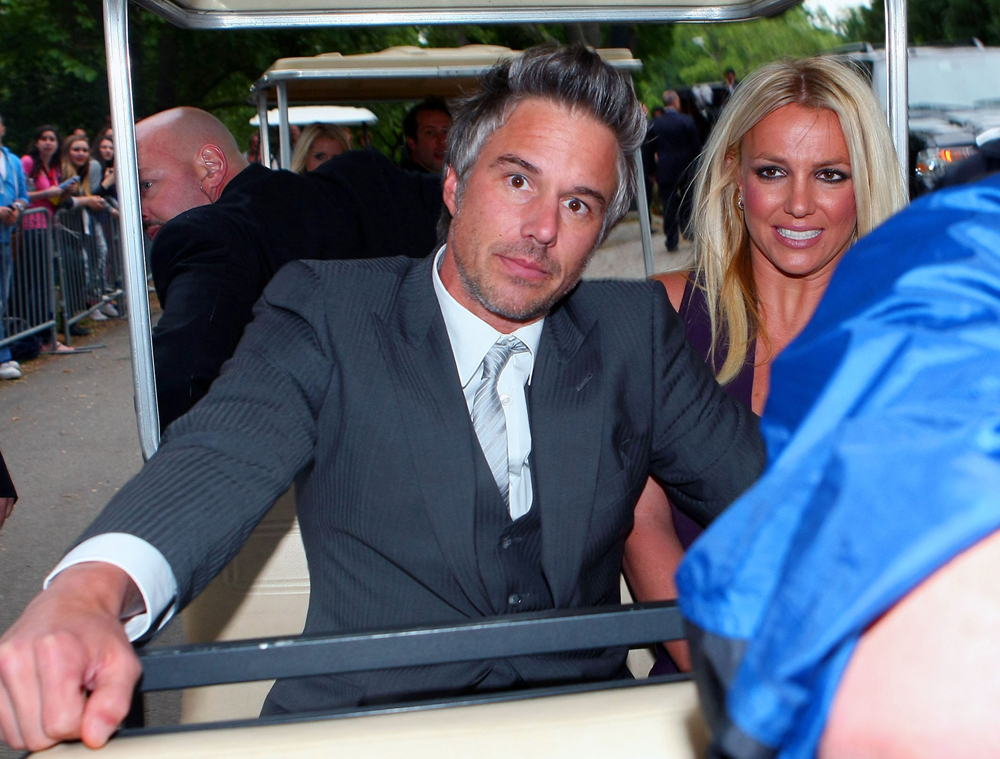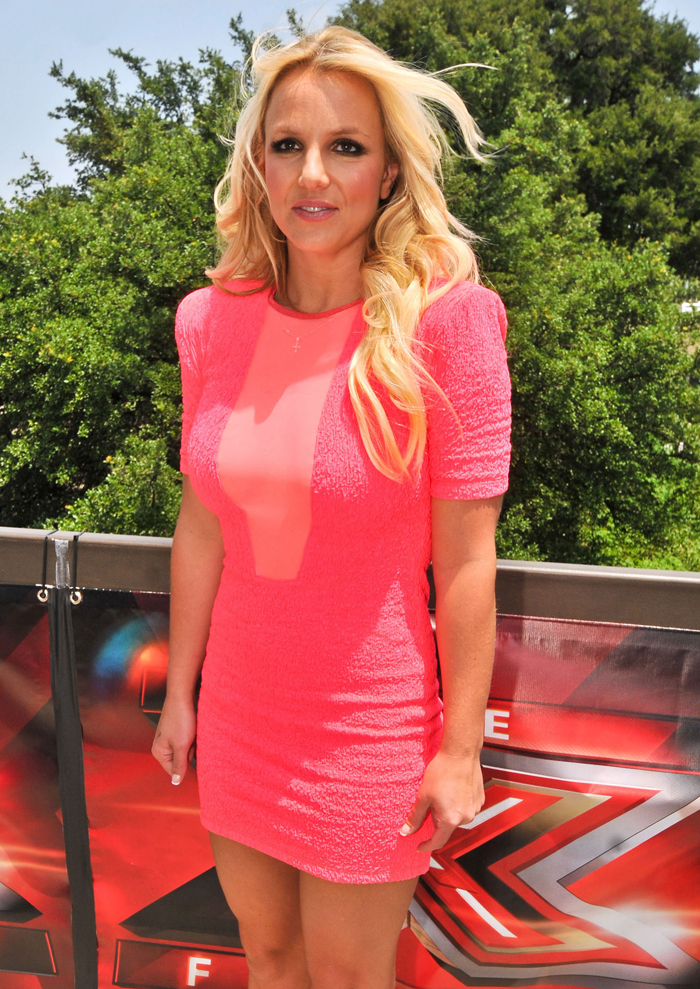 Photos courtesy of Fame/Flynet