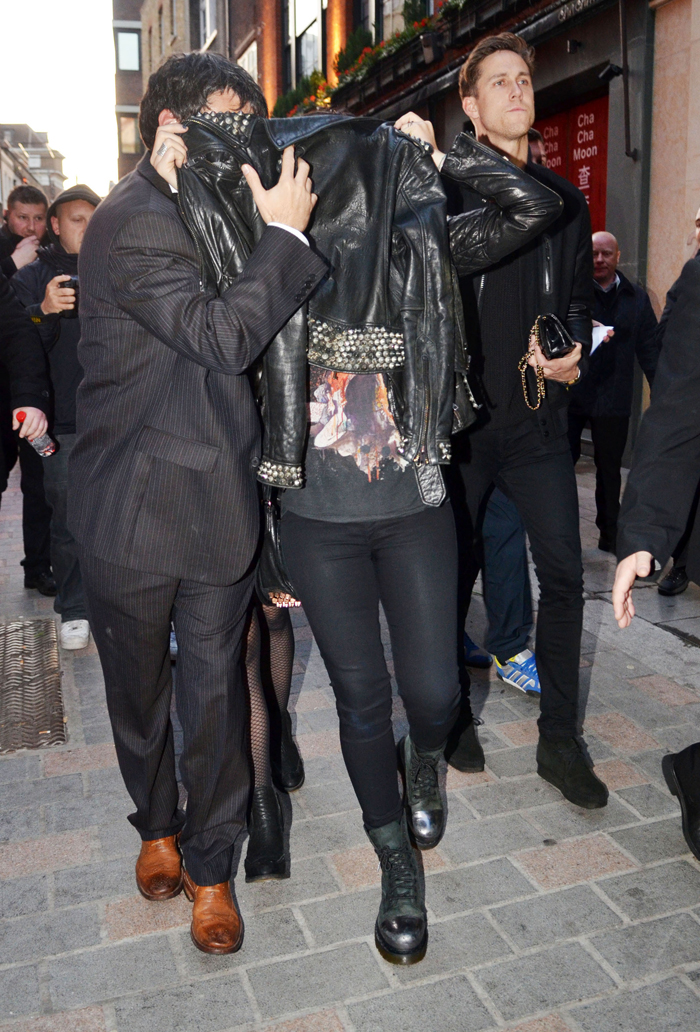 Here is a photo of Katy Perry in London last week while some dude hides her face with Katy's Very Important Goth Jacket. Meanwhile, her boyfriend, Robert Ackroyd of Florence + The Machine, lurks in the background while holding Katy's purse. Interesting how that works, right? Katy and Robert have only been dating since April, and they supposedly broke up a month later but then got back together in short order. I was under the impression that this was a rebound scenario or that the two were mostly hooking up whenever Katy spends time in London, but it's apparently quite serious. Even though her divorce is not quite finalized, a story in this week's Star would have us believe that Katy is already on the brink of moving in with Robert, and the two are househunting together. Here we go again: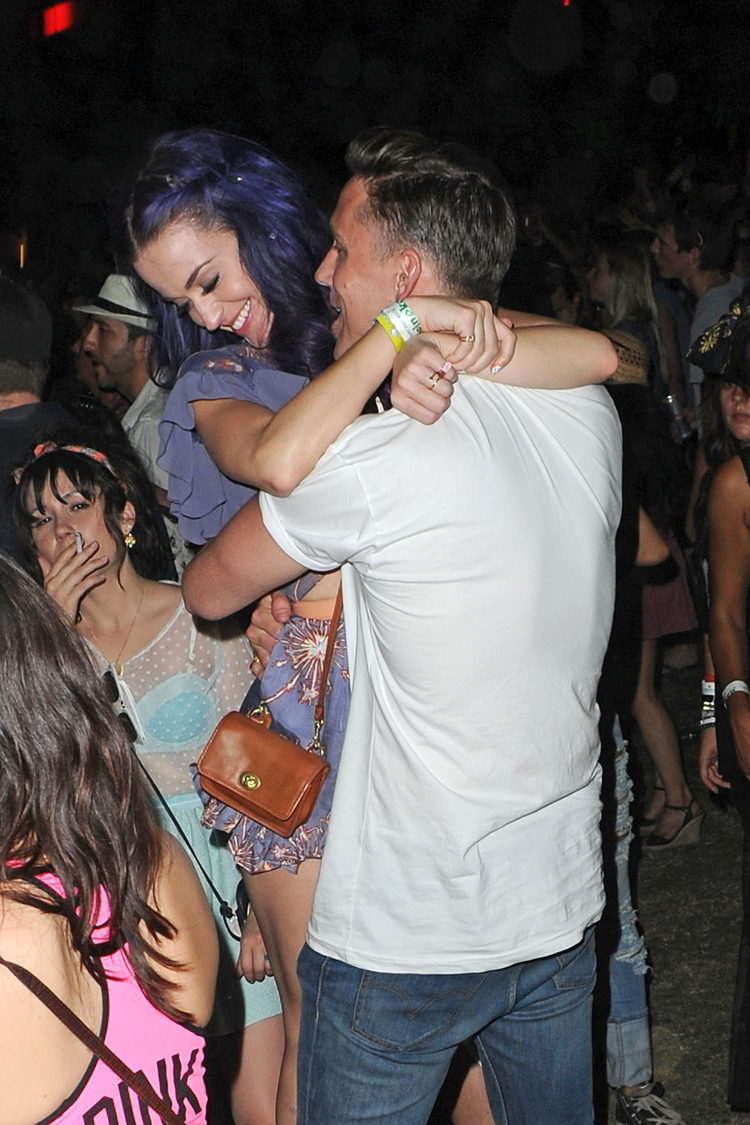 Is Katy Perry about to make the same mistake twice? Sources tell Star the fast-moving pop star, 27, is already house hunting in London with her new beau, guitarist Robert Ackroyd, just three months after meeting him. "Rob has been staying with Katy in L.A., but now he needs to be in England because he's playing in all the summer festivals. He begged her to go with him," says the source. "At first Katy wasn't sure because he's got such a ladies' man reputation [sound familiar?] and only recently split from his ex." But he insisted he'd put his bad-boy ways behind him to be with her.

Rob, 29, even went so far as to take out his iPhone and delete the numbers of every single ex-girlfriend in front of Katy. "He told her he just really wanted to be with her all the time and that it would be all fun and no drama," says the source. "She was so taken with the gesture that she agreed to do it."

There's just one bump in the road to their happiness — her ex, Russell Brand. "Russell lives in the U.K., and both Katy and he have agreed that they can't live in the same town anymore," says the insider.

The amazing thing is, Russell, 37, who katy says was "unbearably petty" during their 14-month marriage, has actually agreed to give up his home turf in the U.K. and move to L.A. for the summer. Katy is surprised and delighted that he's being so accommodating.

"She has definitely moved on from Russell," the sources says. "She's telling friends she's madly in love with Rob and has never felt this way about anyone before," the sources says. "Katy really feels inspired by England, and she just can't wait to put this horrible year behind her and go forward with this amazing guy by her side."
[From Star, print edition, July 2, 2012]
This story sounds like Katy propaganda — especially the apparent need to describe Russell as "unbearably petty" during the marriage. Also, I don't quite understand the notion that neither Los Angeles nor London aren't already big enough for both of them to co-exist if need be. It's not like Rusty and Katy even run with the same crowd. She's busy partying, and he's doing some yoga pose during 90% of his waking moments. They'd probably never cross paths.
Also, that bit about deleting phone numbers on an iPhone … hasn't Katy ever heard of restoring contacts from a backup sync? If this story is true and if Katy really believes that Robert didn't keep those numbers on file somehow, then she's not as "Wide Awake" as her latest video and single would have her fans believe.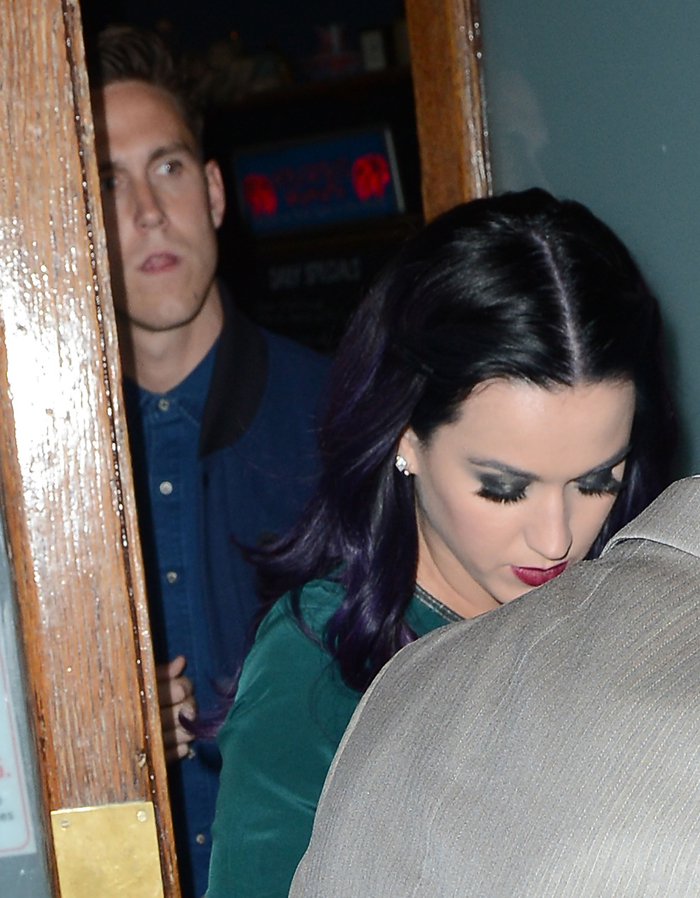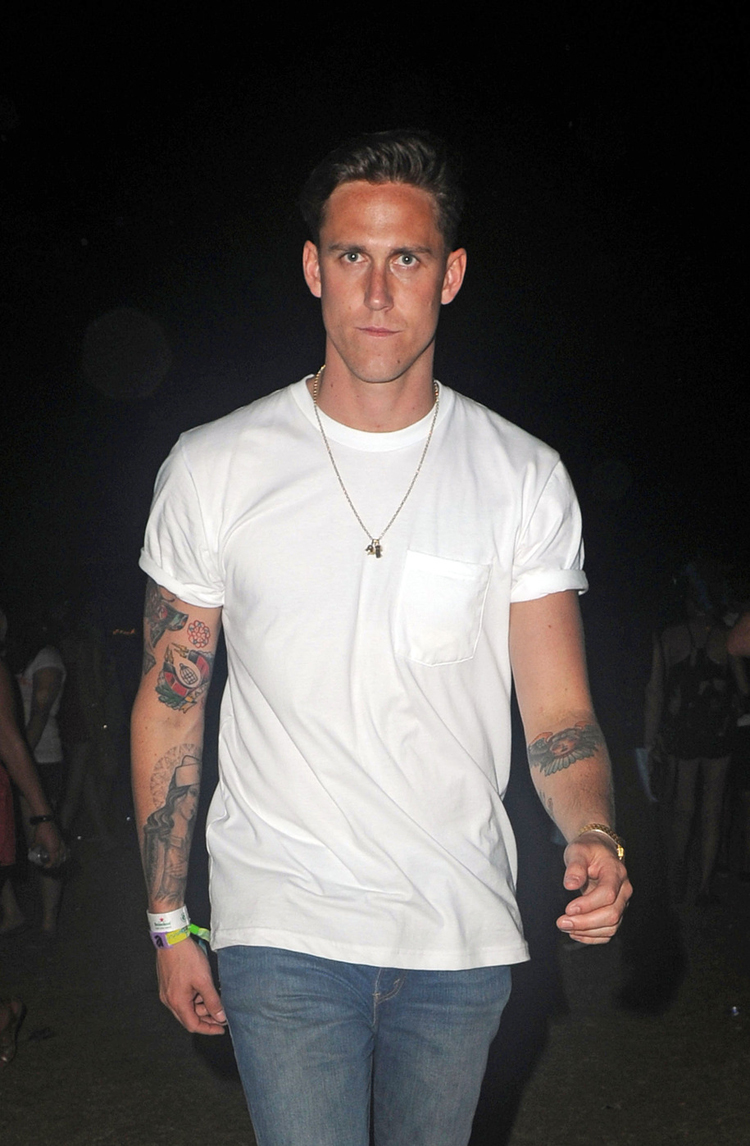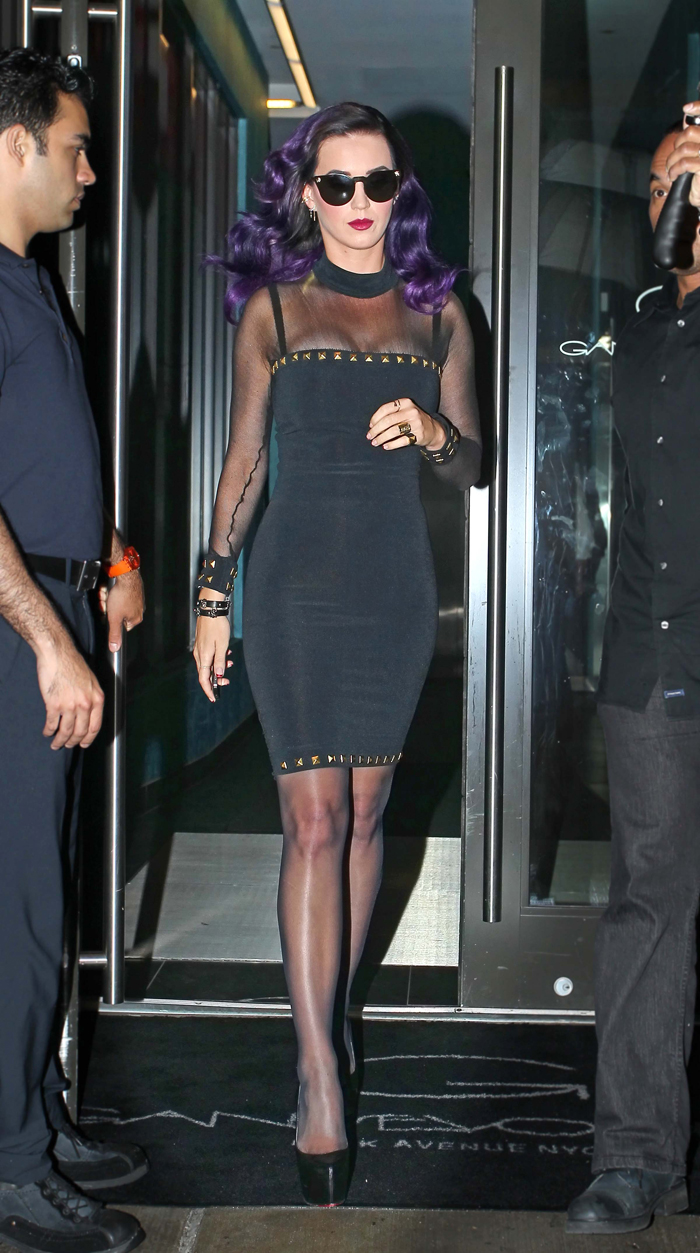 Photos courtesy of Fame/Flynet, Pacific Coast News, and WENN