Over the weekend, Cosmopolis opened in six foreign markets (which, to be entirely fair, are not huge movie markets) to $2.8 million in box-office receipts, and certain publications are claiming that this "flop" is all due to leading actor Robert Pattinson. Never mind that director David Cronenberg, despite all of his talent, is much more of a filmmaker with a cult following than one who can necessarily demand a large, commercial audience for his movies. Last year's A Dangerous Method finally eeked out $27.4 million after 23 weeks of being open in 30+ markets, and many of his films have made very little (such as $2 million for Crash) and certainly much less than Cosmopolis will eventually pull in.
So it's kind of unfair to pick on Sparkles for this one movie that hasn't even fully been released as of yet. Unfortunately, that's exactly what's happening, and it's sure to kill Sparkles, who just can't stop reading his own press. I hope he's not going to read this article from The Mail, which gleefully dances on the (alleged) grave of Sparkles' career after this weekend, and they're comparing his movies to that of Kristen Stewart. It's a pretty ugly stance to take, but The Mail does that sometimes: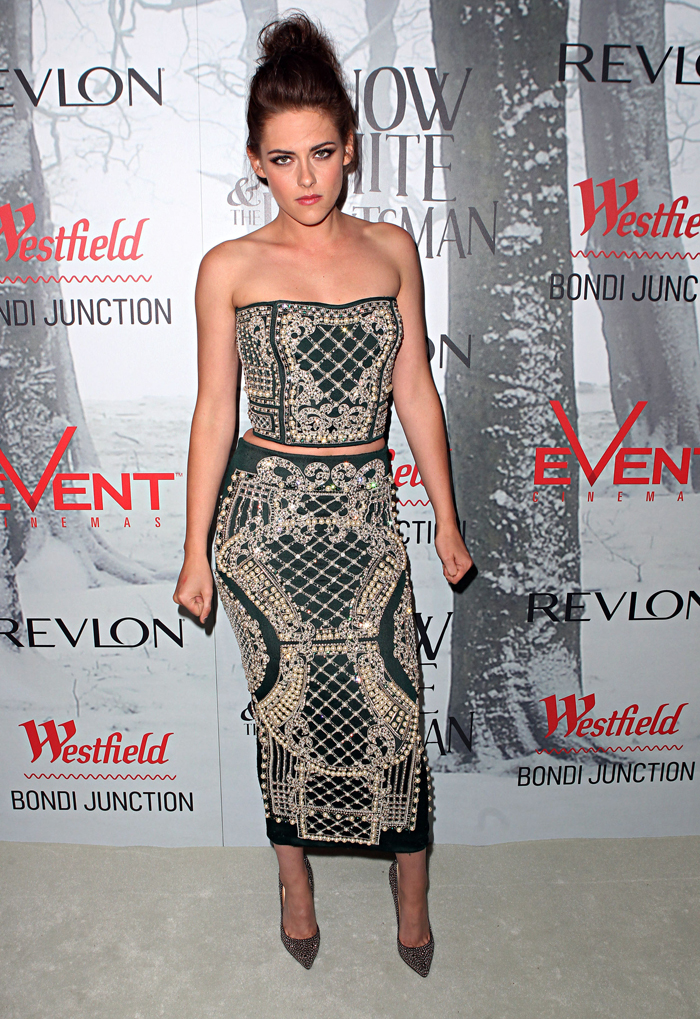 Robert Pattinson is seeking to break out of the phenomenally successful film franchise Twilight and graduate from a boy vampire into a leading man.

Despite boasting a fine cast (Pattinson romances Uma Thurman, Kristin Scott Thomas and Christina Ricci) and literary pedigree (the film was adapted from Guy de Maupassant's classic 1885 novel), Bel Ami has been an embarrassing flop in the US.

"In the UK, Bel Ami underperformed but in America, it's been a commercial catastrophe," a Hollywood source revealed exclusively to Mail Online. Magnolia Pictures simultaneously released it on Video on Demand but they were hopeful that the film would take off in big cities and get a nationwide cinema release. Yet it has made just over $72,000 which is staggeringly low, little more than one screen's average for the Twilight movies."

In London, things don't appear to be much better. Cosmopolis, in which Pattinson stars as a billionaire who loses his wealth, failed to make the Top 10, making just a measly &pounds;117,000. So far, the film – which premiered at the Cannes Film Festival and is directed by acclaimed filmmaker David Cronenberg – is proving to be another epic flop for Pattinson.

Daily Mail Film Critic Chris Tookey wrote of Cosmopolis: "Devoid of meaning, dialogue that rings true or plausible drama, this film is the antithesis of entertainment."

The US source added: "Hollywood is taking notice that outside the Twilight movies, Pattinson has the bankability of Greece. Breaking Dawn: Part 2 will be huge when it is released in November but outside Twilight, it's just not happening for Robert. Pattinson is finding out that LA can be a cruel town. Increasingly Rob is being referred to as RIP-Patz instead of his nickname R-Patz."

Apparently he is unfazed by the hiccup as he currently soaks up the party lifestyle in LA with girlfriend Kristen Stewart, claiming they were edgy films that were never going to attract large audiences.

The insider continued: "But his agents at William Morris Endeavor are not so carefree about the situation. Rob has not been terrible in the films but apart from Twilight, he keeps misjudging material. Bel Ami didn't suit him, Cosmopolis doesn't appeal to anyone who is not interested in sprawling examinations of time and nobody remembers Remember Me."

The source added that Pattinson's career post-Twilight, which exploded him into the limelight in 2008, does not inspire confidence in Tinseltown.

"Rob wants to make a small Australian crime movie called The Rover and team up with Cronenberg again to make a drama about the dirty side of Hollywood entitled Map To The Stars. But both these projects have been thrown into jeopardy as a result of his underwhelming time at the box office. Robert needs to emulate Andrew Garfield and Daniel Radcliffe [who Pattinson starred with in Harry Potter and the Goblet of Fire] who are examples of young British actors that crossed over to become leading men or risk being out of the game by the time he's 30."

In contrast Kristen, 22, was recently named top of Forbes' annual list of highest paid actresses and new film Snow White and the Huntsman has made over $250,000,000 worldwide.

The source added: "If only Kristen could sprinkle some of her non-Twilight spray over her boyfriend."
[From Daily Mail]
Okay, so they sort of have a point about Bel Ami, which was pretty awful movie and should have never been made in the first place — with or without Sparkles. Still, he (or his agent) should have known better than to sign onto that mess in the first place, but The Mail is really needlessly bashing Sparkles when, in reality, he's been making very small-budget movies in an effort to prove his credibility as an actor beyond blockbuster movies. In a way, he's been successful thus far — both Water for Elephants and Remember Me turned a profit, and Cosmopolis could very well recoup its budget as well.
Also, pitting Sparkles against his girlfriend's successes is rather unfair. Until the very recent blockbuster success of Snow White and the Huntsman, Kristen's non-Twilight fare has pretty much been a commercial disaster. In just the past few years, Welcome to the Rileys, The Runaways, and The Yellow Handkerchief all lost money in theaters. Sure, the takeoff of SWATH makes her look very good to producers, but most of the people who watched that movie went to see Charlize Theron, Chris Hemsworth, and some cool-looking special effects, right? Let's not take one lucky movie on K-Stew's behalf and say it makes Sparkles look bad in comparison.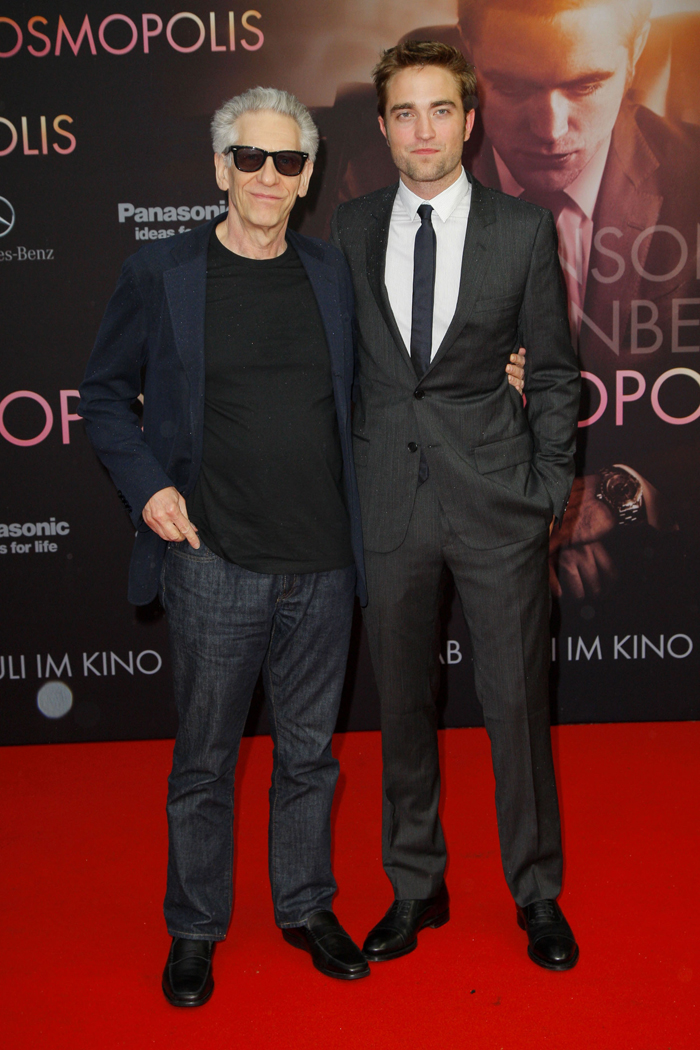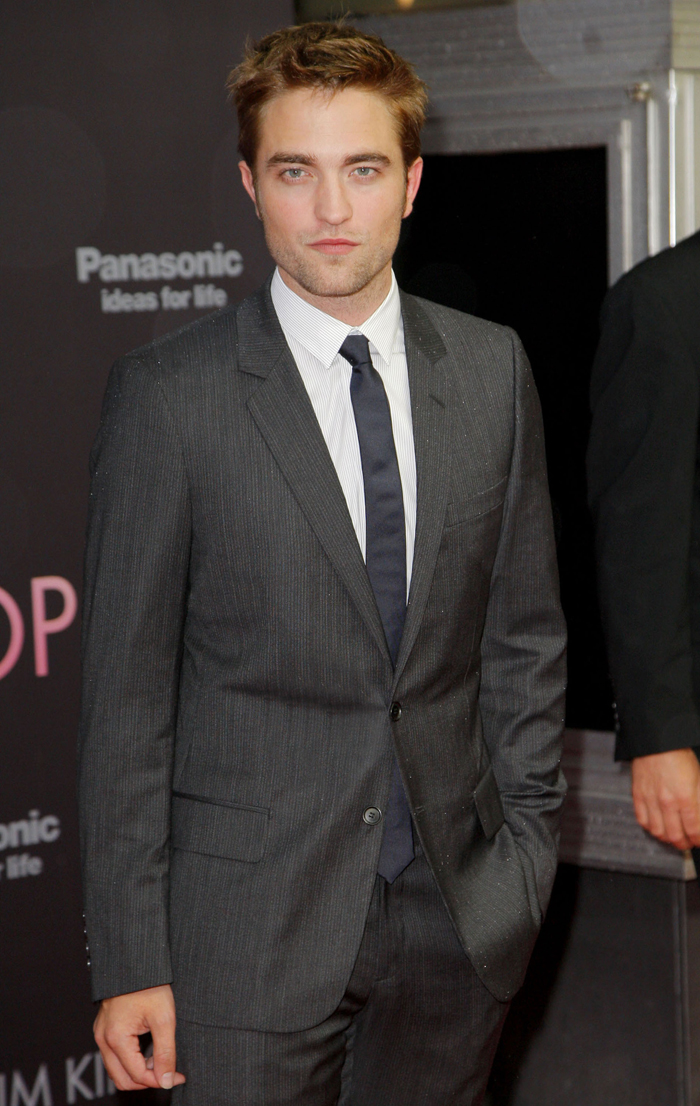 Photos courtesy of Fame/Flynet