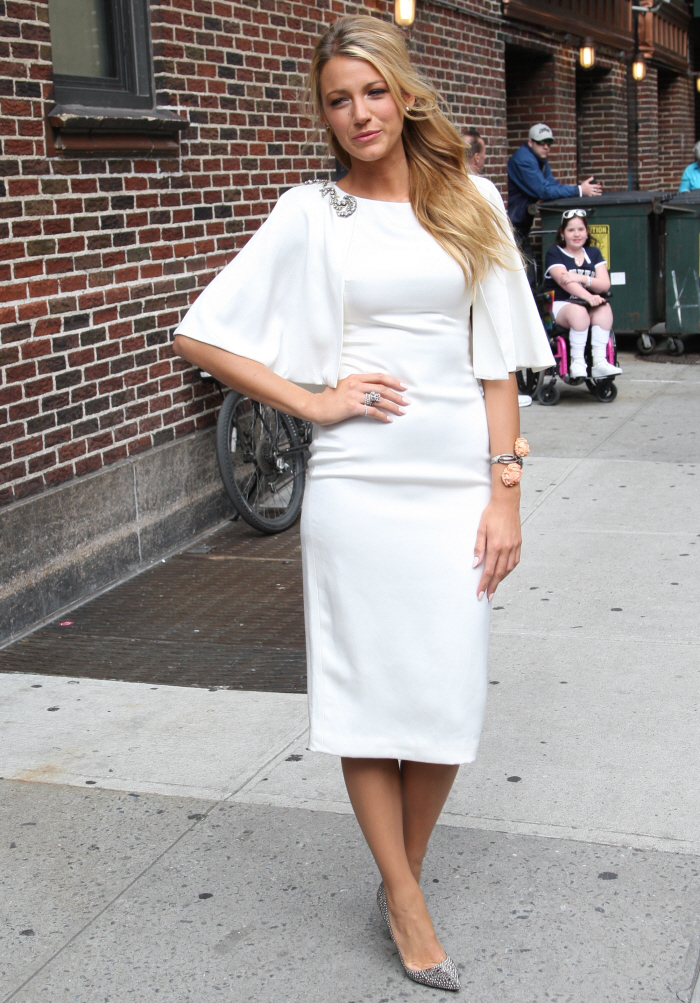 Blake Lively was photographed outside of the Ed Sullivan Theater last night, doing what many say was a "pre-taped" interview with David Letterman. She wasn't on last night's show (as far as I can see), and considering Savages doesn't come out until next week, I guess they're waiting for the big media blitz until then. Blake wore two outfits in NYC – she changed for Letterman, I guess. Both outfits were shades of white – very bridal, right? The wrap dress with the silver stuff at the collarbone is Jenny Packham. The white dress with the mini-cape is Marchesa. The Packham dress makes me notice Blake's incredible body. The Marchesa dress is just kind of meh – it looks like a miniature version of Gwyneth Paltrow's Oscar dress (by Tom Ford).
When Blake was on the red carpet for the LA Savages premiere two nights ago, she spoke to Access Hollywood about boys and what she looks for in a man:
Blake Lively was a vision of style and beauty on Tuesday night when she stepped out at the premiere of her latest movie, "Savages," rocking a curve-hugging Zuhair Murad gown. The actress, who turns 25 later this summer, dished with Access Hollywood's Shaun Robinson about what she's looking for in a potential boyfriend and why (unlike her "Savages" character) she wouldn't be up for a love triangle.

"She is juggling [two men]. The three of them are in a relationship and they're happy and they all know about each other and they're all equally in love. The boys love each other as much as they love the girl, which I find interesting," she said of her big screen love triangle with Taylor Kitsch and Aaron Johnson.

"It's not what you would look for in a normal boyfriend right?" Shaun asked.

"No, no, no, definitely not, that is a little too complicated," Blake explained.

If you're looking to get to the star's heart, you better start with her funny bone.

"I always love somebody who makes me laugh, whose fun to be with," the actress continued.

And standing tall at 5 feet 10 inches, potential suitors should also be blessed with height.

"I love really high heels, so it becomes a problem sometimes," she said, explaining that she's not against being with shorter guys. "I just feel like huge… you don't want to feel like the man."
I understand what she's saying about the height thing. I love tall guys, and I love BIG guys. Like, big and beefy. And I'm not even all that tall – I'm average height, but I'm curvy. Don't come after me if you're skinny and short. I tried it, and it made me feel ridiculous. Here's part of Blake's interview with Access Hollywood: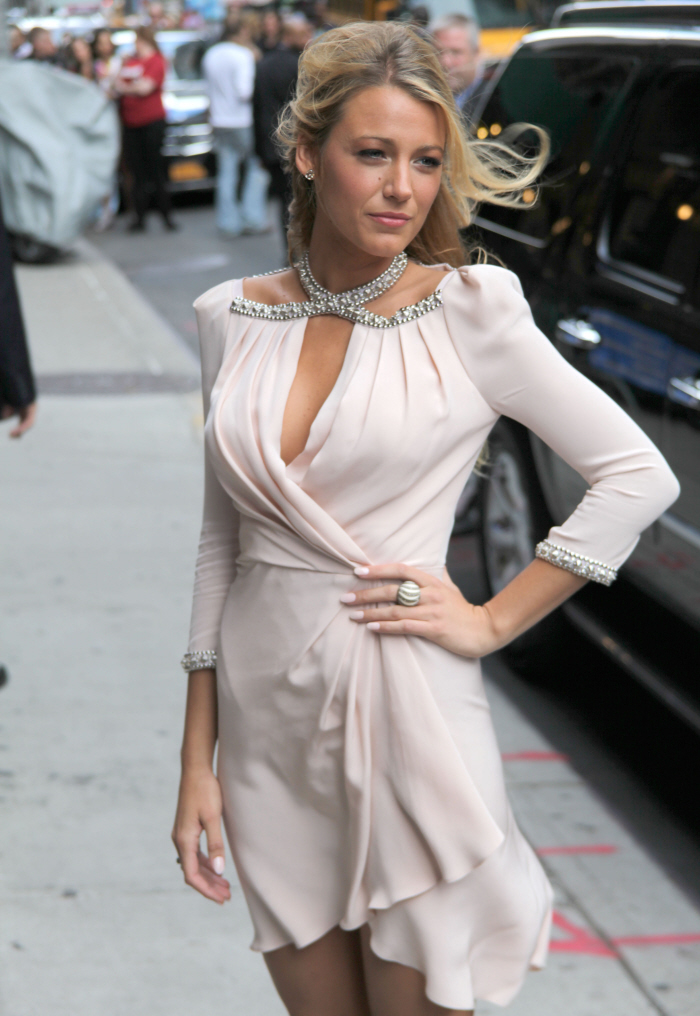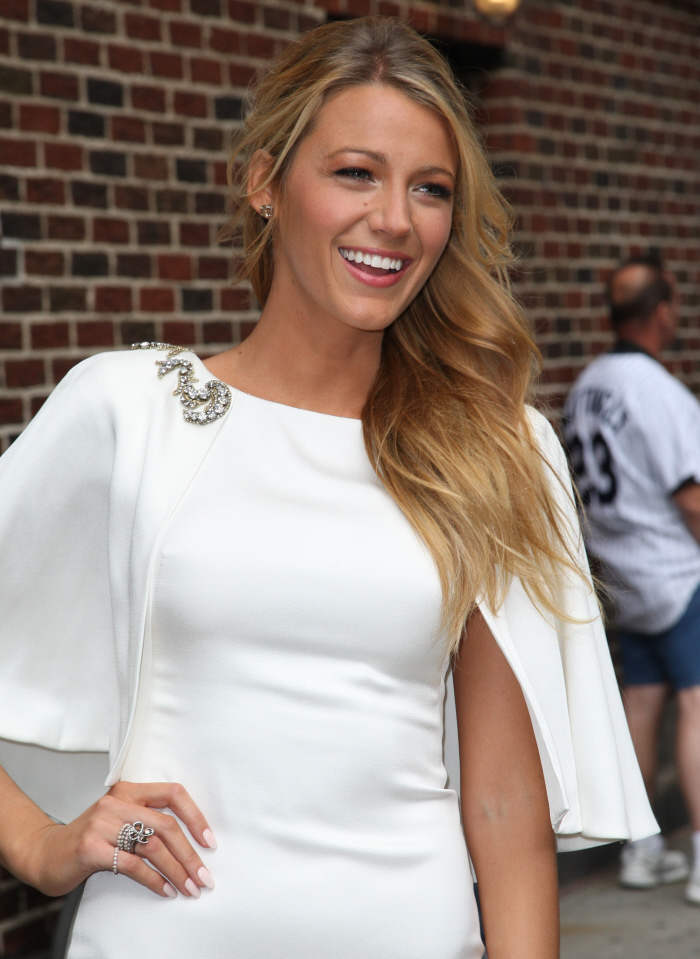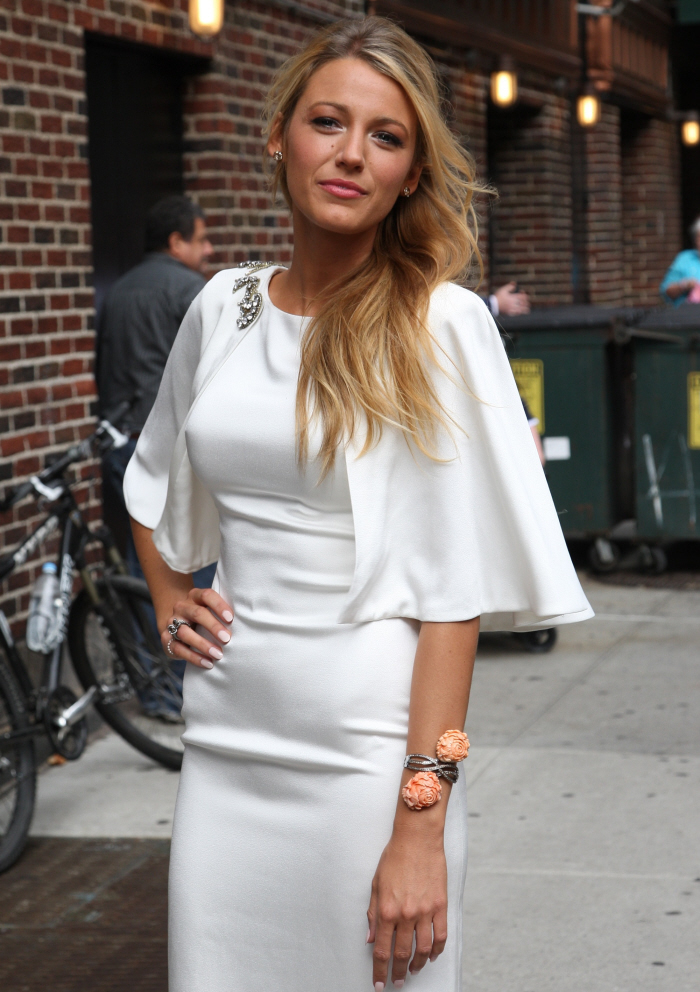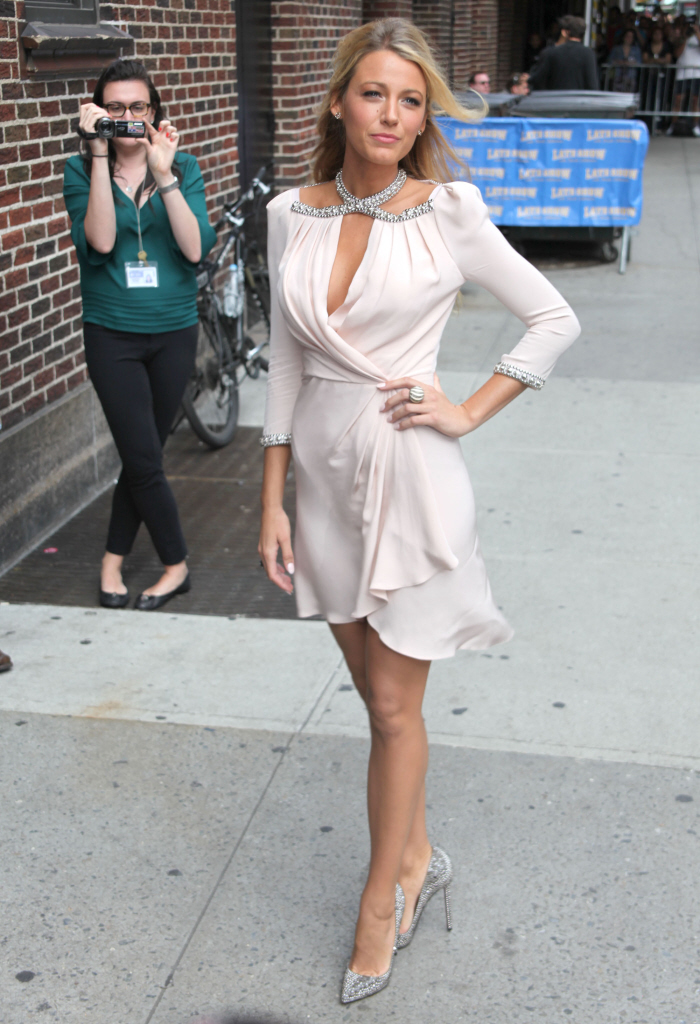 Photos courtesy of WENN.